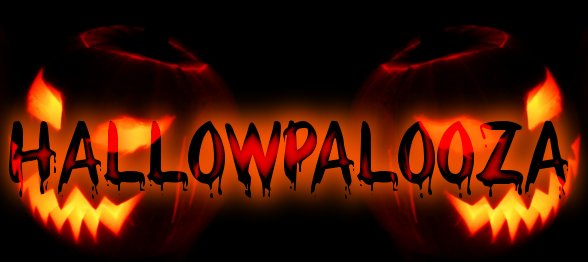 I love Rankin/Bass television specials. I have since I was very, very young, and I continue to enjoy them just as much today as did then. Surely you have seen the Rudolph the Red Nosed Reindeer special that has played on TV since the 1960s, but that amazing studio is responsible for countless other features (mostly centered around holidays), so if you have not ventured beyond Rudolph, I implore you to do. They do not really make movies using puppetry and stop-motion animation, but there is no reason timeless features like The Year Without a Santa Claus, The Little Drummer Boy, and Peter Cottontail need to be a part of our history.
Ah, but this is HALLOWEEN! Not to worry, the greatest holiday of them all was not forgotten, and my favorite holiday was given tribute in one of my favorite Rankin/Bass specials: Mad Monster Party.
Several Rankin/Bass specials have fared quite well when it comes to action figures, Rudolph and The Year Without a Santa Claus have had extensive toys (and great lines) produced, but surprisingly, until Diamond Select Toys got with the program last year, Mad Monster Party never really had any real action figures. Fortunately, that has been set to right and they released a small assortment of three figures: The Count, The Baron, and Fang.
If you have never seen Mad Monster Party before, I do not want to spoil the fun for you, but what I will say is it is a cavalcade of famous monsters and scary characters of legend who come together via an invite on Baron Von Frankenstein's island to enjoy in the secret of total destruction! However, Felix Flanklin throws a monkey in the wrench and things go expectedly awry. If you are a fan of the Rankin/Bass style like I am, it is a blast seeing all of these famous monsters on screen their way, and Boris Karloff himself voices the Baron. Pretty cool.
So, while I would personally love figures of all of the characters in Mad Monster Party, I suppose if DST was only able to select three to make into action figures, they did right by choosing The Baron, Fang, and The Count. The Baron is essential, and Fang and the Count represent (arguably) the two most famous of all monsters of legend in Frankenstein's Monster and Count Dracula. Furthermore, DST did a great job with these figures and they look pretty much exactly like the "animagic" puppets used for the movie. I think you will be surprised just how large and substantial these figures are, and Fang in particular will tower over most action figures in your collection.
I would say that Fang is the most faithful to the source material in overall appearance. This is accomplished primarily by his great head sculpt and facial expression. The details in the sculpt give him an aged quality that not only matches the spirit of the character, but also the little imperfections in the puppet used in the actual movie. While none of the figures have much articulation at all, it is probably better that Fang has static legs to support his massive frame. He does stand with a bit of a lean, so his large feet help keep him balanced and upright.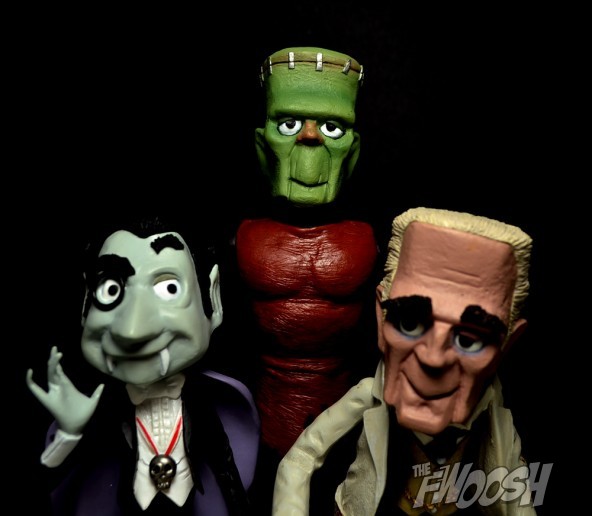 The Baron looks like he jumped right off the screen as well, and I would say that he has the most overall detailing of the three figures. That comes across not only in the sculpt, but also in the paint details. Fang and the Count have their classic monster looks, but the Baron is an iconic mad scientist, and while his gaunt face and bushy eyebrows are undoubtably a tribute to the man behind his voice, his dirty lab coat and hunch are certainly iconic. It is almost scary having this figure in my house; I am ready for him to come to life and start delivering lines in classic Karloff fashion.
Finally, there is the Count, and he might just be my favorite of the three. Back before vampires were turned into terrible heartthrobs and glittering [email protected]$$%, classic and awesome vampires like the Count dominated our cultural vision of the most famous of all western monsters. I really love his expression, and if you don't like a monocle on a figure, I don't really have anything for you. His pose is right-on as well, and having him posed in the dim and shadowy light really brings out the personality of this figure. If you are going to settle for only one figure in the bunch, make it the Count. He certainly satisfies that need to have a good "Dracula" on your shelf.
Like I said, I would also love to have figures of Francesca, the Wolfman, Dr. Jekyll, the Creature, and the amazing Skeleton Band. I really, really love these figures. So if DST is not going to make any more characters from Mad Monster Party (I have not heard anything to that effect), I am a happy fan. If you have never seen the movie, you really should and I have linked the Blu-ray below. Once you do see it, you will want to get the figures as well. It is like taking home the actual puppets right off the screen.
HAPPY HALLOWEEN!
Additional Links