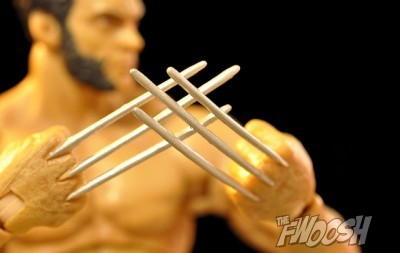 The Wolverine hit theaters this past July to mixed reviews, but that certainly hasn't killed the buzz that's been going around for Diamond Select Toys' latest release: The Wolverine. Sculpted by Gentle Giant and based on Hugh Jackman's version of the pint-sized Canucklehead, this is truly one of the best figures ever released under the 7-inch scale Marvel Select banner. And with Marvel Select getting better and better, that's saying something. I've always been a fan of Jackman and I think he makes an incredible Wolverine, but I'm also a firm believer that he could do so much more with the role than the scripts and studios have allowed. That said, the moment this figure was teased, I knew I had to own it.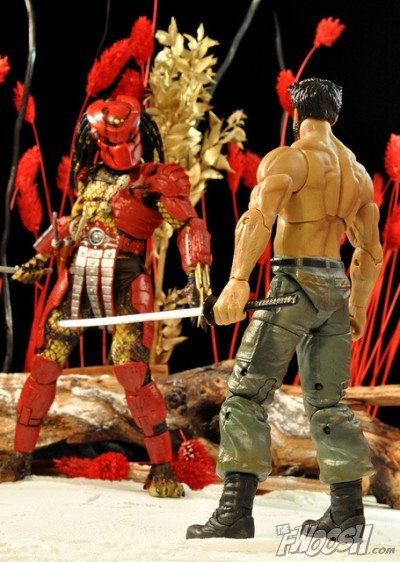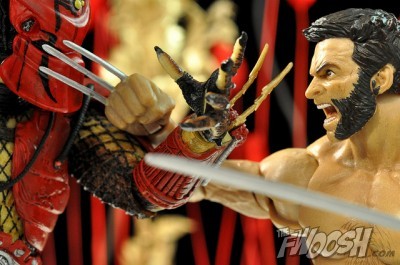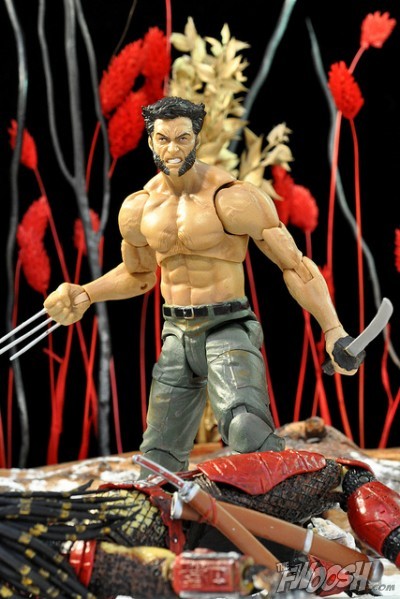 The Marvel Select (MS) line had been holding firm at the $19.99 price point for much longer than I would have expected, but we are now seeing them listed at $24.99. That puts it on the higher end of domestically released action figures, but as a specialty store item, I certainly feel that you're getting your money's worth. Marvel Select uses the same bookshelf-style packaging that it always has. It's big, but it shows the figure and accessories well and mint-in-box collectors should be happy. The package does mention that it comes with a base, which it doesn't.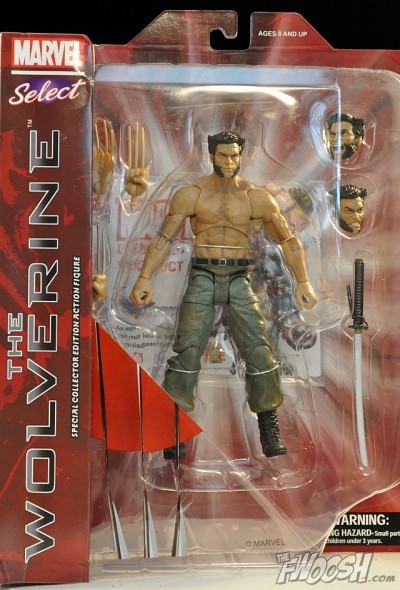 From the arching eyebrows to the washboard abs, the sculpt is phenomenal and is unmistakably Jackman. It's also currently the only figure I'm allowed to keep in the bedroom. They've chosen to go the shirtless/combat fatigues route, which is a very specific (and brief) look from the film, but it's also generic enough so as not to limit your display or posing options. I can't say that I'm disappointed as it reminds me of what I want Wolverine to be — a figher. The paint work is strong with just a little slop here and there.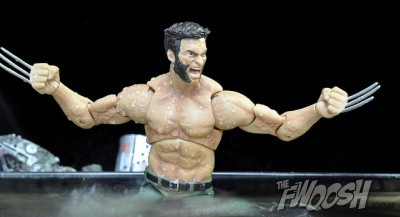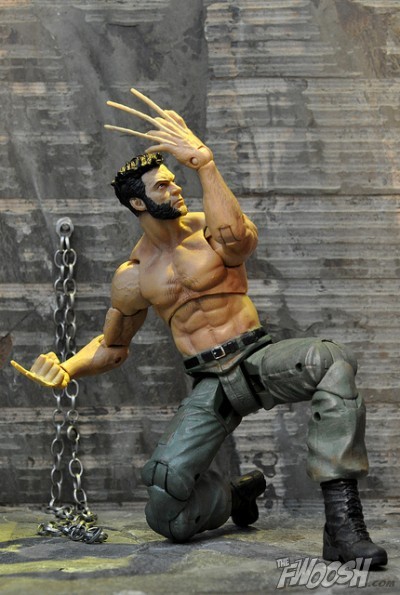 Much like Marvel Select's recent Venom figure, the accessories really make this release shine. Wolverine has three heads to choose from: screaming, closed-mouth neutral, and growling/teeth gritted. All are sculpted superbly, but the screaming head does have a slightly animated look to it. I think maybe it's the wide-open eyes with bright white paint. It's certainly not weak by any means — just an observation. The figure also comes with three pairs of hands: bone clawed (open hand/fist), adamantium clawed (fists), and gripping hands that work perfectly with the also-included sword. All the alternate heads and hands fit snuggly via pegs. The plastic seems sturdy, but take care in changing them out as these are accessories that you don't want to damage. I've never been a fan of the bone claw concept, but even they look cool to me.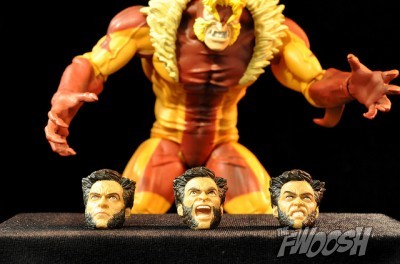 This is one of Marvel Select's better articulated figures, and the articulation points are all functional and don't cause any unnecessary breaks in the sculpt. I'll try to let the photos illustrate the breakdowns, but the highlights for me are certainly the pivot ankles and wrists, which greatly add to posing.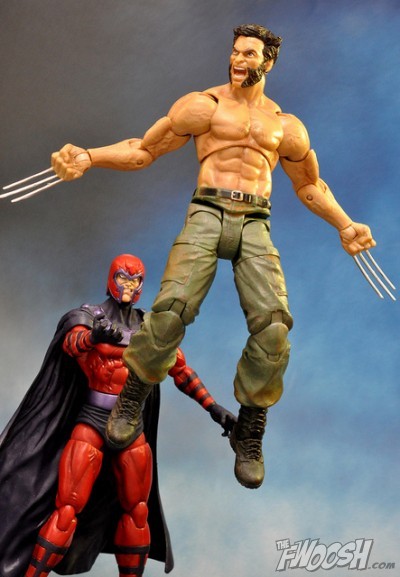 With Gentle Giant on board, Diamond Select Toys has another winner on its hands in their Marvel Select line. If you're a fan at all of Hugh Jackman's Wolverine, you seriously owe it to yourself to add this guy to your collection.