Even though the DC Universe Classics line is still trucking along in the form of the Matty Collector DC Club Infinite Earths, we have fared really well in getting a robust line-up of Justice League members. So, like all things in the geek collector sect, we feel a need to categorize and rank these figures based on a myriad of factual and completely subjective criteria. Mattel has done a good job in spacing these characters out of the life of the line(s) to keep our interest up, so picking entrants to this list is kind of like taking another look over the life of the line so far. We have gotten so many figures, but here are the JLA members that we feel have risen to the top of the plastic pile.
5. Martian Manhunter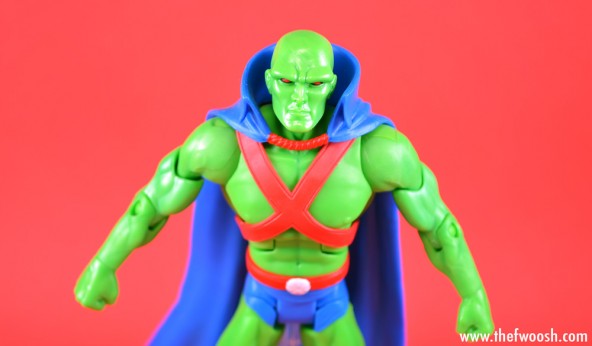 Good Grodd did they hold the Martian Manhunter hostage forever. The lovingly-titled "Den Father" of the JLA did not make his appearance in Classics until series 15(!) and we saw a great deal of reserve and one-shot members take the stage ahead of  him. The good part is that he was well worth the wait and many of the questions fans had in the numerous Top Ten discussions (where he traditionally came in at number one) were answered in the form of a great figure that is true to J'onn's vital statistics. He is an overall imposing figure and has the thick chest and increased height that his Martian physiology demands. He looks like he stepped out of a Bronze Age book so he fits in seamlessly with the style an era of most of his JLA cohorts.
4. Plastic Man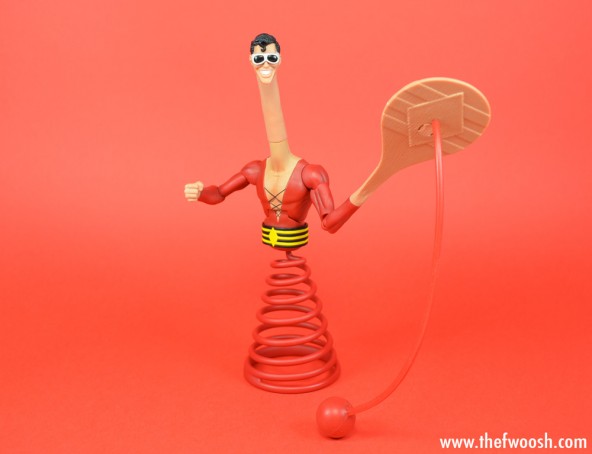 Eel was always a big question for this line due to the practice of heavy base body reuse for most of the characters. If anyone needed some special handling to meet expectations for his slender build and zany shapes, is was Plastic Man. Luckily Mattel was acutely aware of this, and even though he was slotted in at an oft-maligned Comic Con exclusive slot, that was the only way were were going to get the Plas' we deserved. Fortunately, he was made available outside of the convention hall in San Diego on Matty Collector, because every DC fan needed to be able to get all of his springs, stretchy limbs and paddle to make their DC display 50% more fun. Plastic Man is certainly the most fun figure in the entire line, just as he should be.
3. Aquaman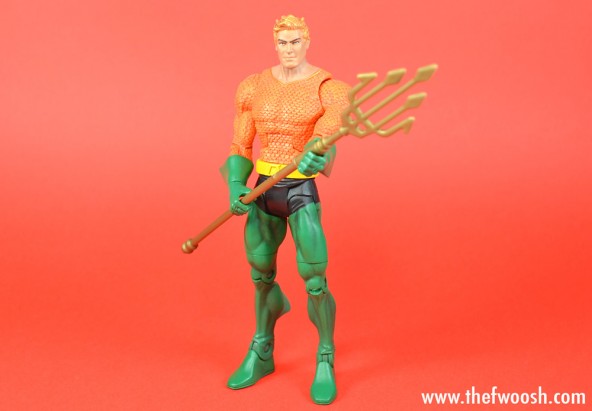 Coming to us early on in wave two, Arthur Curry remained at the top of many "Best of" lists for a long time. He was really the first figure in the line that showed just how serious the Four Horsemen were about making the most iconic figure of every character ever in plastic. Let's face it, while Aquaman has his share of devotees (me included), he is not traditionally the most respected member of the JLA. Well, his DCUC figure turned everyone on their heads and he remains the best Aquaman figure ever.
2. Hawkman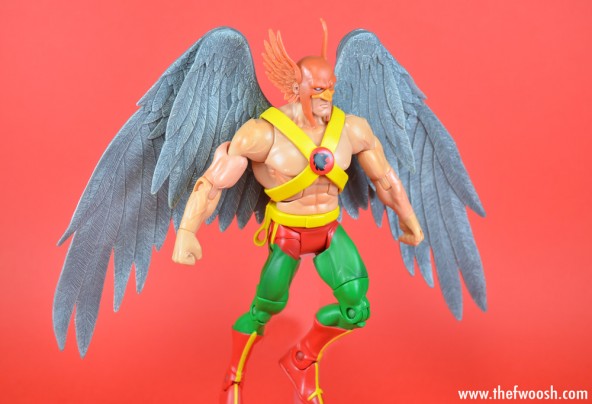 Considering the look of Hawkman and the talent of the Four Horsemen, it was going to be hard NOT to make this figure fantastic, but that does not lessen the impressive nature of the final product one bit. Carter introduced us to the "large" chest base piece (he has nipples!) and while they are not the most articulated out there, his wings are very solid and move quite well (not to mention the feathery details). His stern look requires his included mace, so he comes all packaged and ready to be your JLA tank fighter. Woe betide any evil strongman or super-intelligent ape that gets in his way.
1. Green Arrow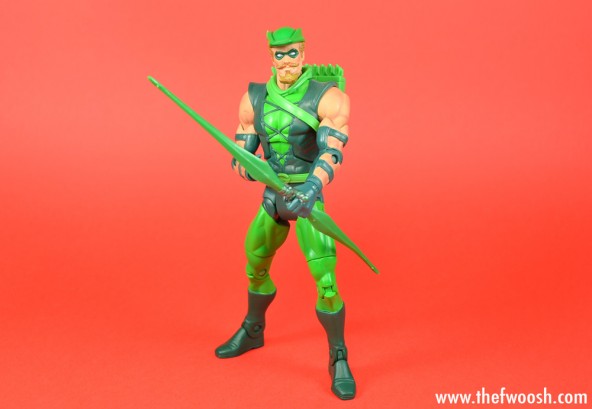 You know, sometimes a figure just speaks for itself, so I will just let Green Arrow do that… No really, he is fantastic though, isn't he? To me, he is the perfect example of some reuse coupled with required new pieces (like his vest chest and nifty hinged wrists) and that combination built what many consider to be the definitive Green Arrow figure. Ollie moves well and can achieve all kinds of archer poses (once you get him a suitable bow), so the conscience of the League is also their overall best figure.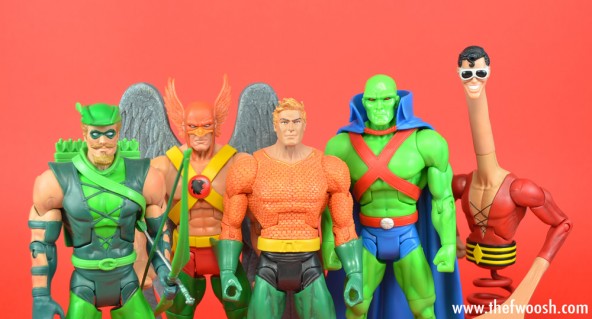 So, what do you think? Agree? Disagree? Sound off in the comments below and vote for your favorite entry on this list. Thanks for reading!
Additional Links