If you're going to SDCC this year, there is one thing you should come to grips with before you walk in the door: you're not gonna be able to do everything. 2013 is looking to be a huge year for the 'Con, and the amount of panels, previews and parties all happening at the same time may distract you from what your real goal should be: the toys! You're gonna need a game plan, but don't worry — we've got this. Grab your badge, some comfortable shoes, and, most importantly, your wallet as we go in search of ten SDCC Exclusives Worth Tracking Down!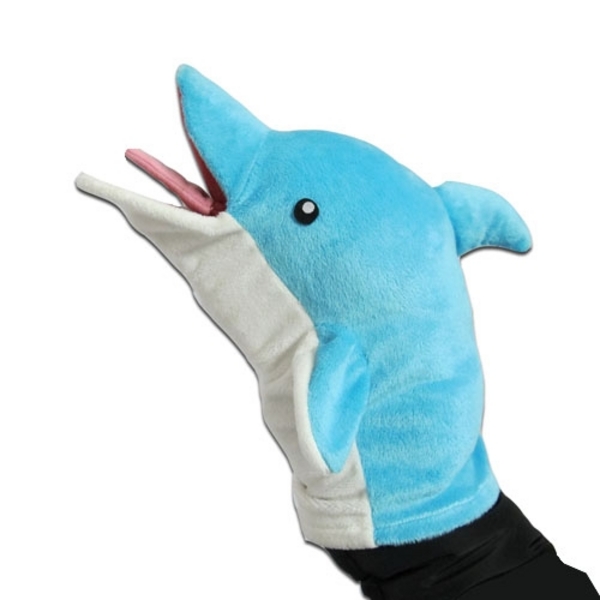 10. Pam's Dolphin
Factory Entertainment, Booth 3351
Fans of the FX network's cult hit Archer have been waiting patiently for the chance to get their hands on some show-based swag, and that patience is about to be rewarded. Yes, the upcoming bath towels, trading cards, and plush dolls are all nifty, but it's this little guy everyone's excited about! Used by the ISIS Human Resources Director during tense meditations, Pam's dolphin puppet (no, it doesn't have a name, and yes, I checked) has become a symbol of the show's irreverent wit and willingness to poke fun of any topic, no matter how painful. This is your chance to get the special SDCC-exclusive version of Pam's dolphin (the retail edition is grey). Swing by the Factory Entertainment table Thursday 1-2:30 PM and Friday afternoon between 1 and 3 PM to meet "Pam Poovey" herself, actress Amber Nash! Holy Shitsnacks!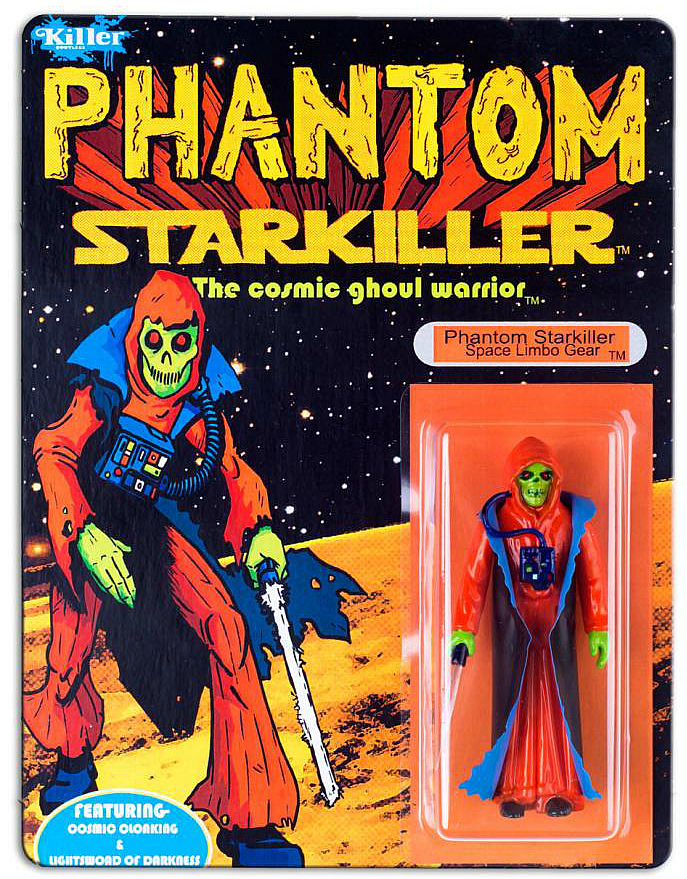 9. Phantom Starkiller the Cosmic Ghoul Warrior
DKE Toys, Booth #5045
If you're a fan of designer toys or just pop culture weirdness in general, then the Phantom Starkiller may be the figure for you. Limited to just 25 pieces, Peter Goral's latest  hand-cast resin figure features cosmic cloaking and a lightsword of darkness. While I have no idea what the cosmic cloaking is all about, I can tell you his lightsword telescopes out of his arm, ala the vintage Kenner Star Wars figures. It's a neat little feature and adds some much-needed play value to the often overly serious world of designer toys. Personally, I love the colors on this guy. The vivid, almost neon green contrasts sharply with the red hood and the blue/black cloak, capturing the "cheap toy" aesthetic that inspired him. The card art is fun, as well; if you ever wondered what that weird metal-head in your 9th grade math class was drawing in his notebook, now you know. And knowing is half the battle.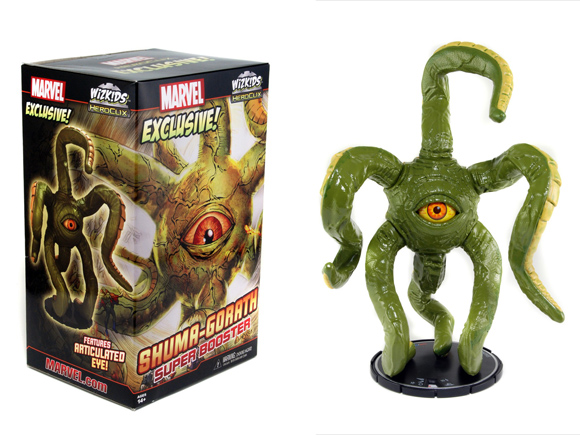 7. Marvel HeroClix: Shuma Gorath 
NECA Toys, Booth #3145
Whether you know him from the works of Robert E. Howard, his appearances in Doctor Strange, or just liked playing him in the Capcom games, chances are you're familiar with Shuma Gorath here. This ancient bloodthirsty entity now joins the HeroClix universe to menace both hero and villain alike!  Featuring an articulated eye, Shuma is a spiffy little figure who should be popular with both Marvel fans of miniature tabletop gamers in general. There's plenty of detail just waiting to be brought out by some nice paintwork. Remember — Blinky here was purple in the Capcom game. Get out your brushes, folks.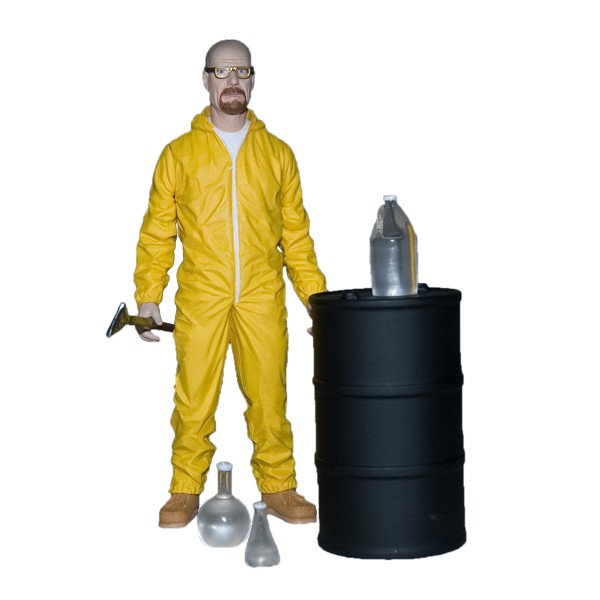 6. Deluxe Breaking Bad Walter White In Hazmat Suit
Mezco, Booth #3445
Both toy collectors and fans of the hit Showtime series Breaking Bad now have the chance to add cult hero Walter White to their displays. Mezco is producing a whole series of Breaking Bad figures and offer this iconic version as a SDCC 2013 exclusive. Walt includes with a 55 gallon chemical drum (always useful), three lab beakers, and the makeshift flyswatter he used in the unforgettable episode "FLY." With only 1,500 pieces produced, these are sure to FLY out of there fast, so grab one while you can!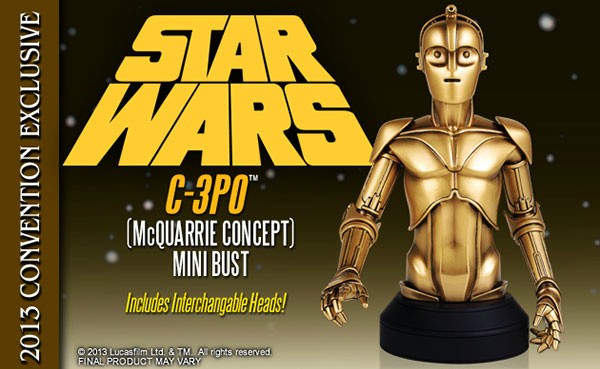 5. Ralph McQuarrie C-3PO Concept Art Mini-Bust
Gentle Giant, Booth #3513


Pretty neat, huh? The Ralph McQuarrie C-3PO Concept Art Mini-Bust includes two interchangeable heads. It will look great next to your Oscar.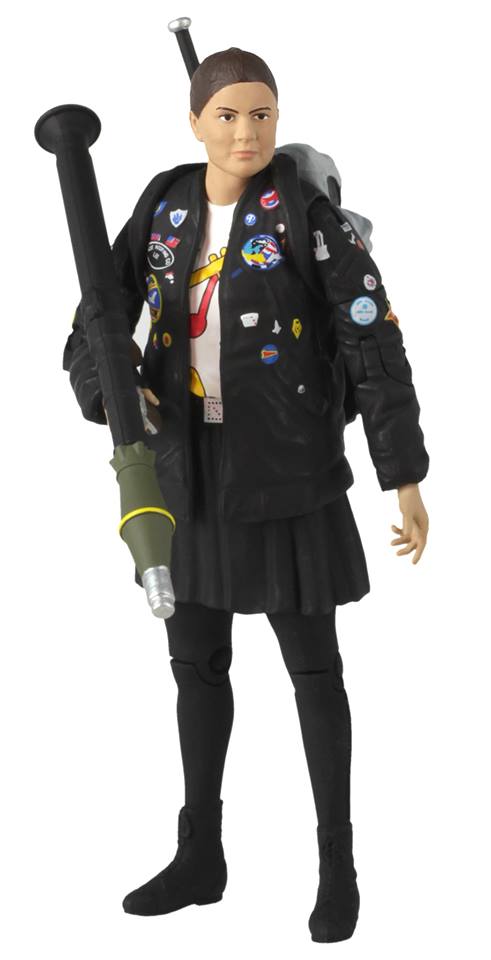 4. "Remembrance of the Daleks" Ace Figure
Underground Toys, Booth #5045
Doctor Who is huge and the toys are wildly popular. Ergo, this exclusive offering from Underground Toys is sure to be hot. Ace comes with a backpack, baseball bat and… a bazooka? A metal detector? Some hideous futuristic version of the Garden Weasel? I have no idea, but forearmed is forewarned and all that.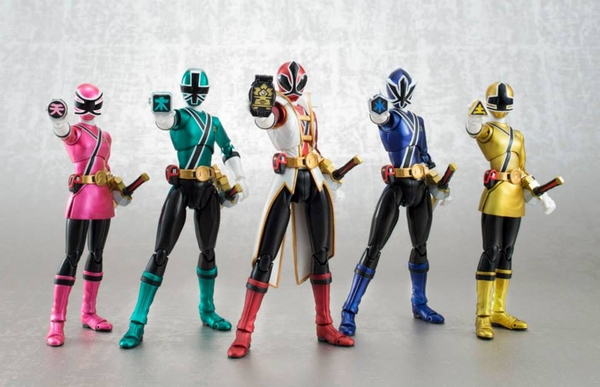 3. S.H. FiguArts Power Rangers Super Samurai Metallic Coating Set
S.H. Figuarts, Booth #3545
This is a set that's sure to be popular with both die-hard Power Rangers fans and folks who just like the pretty colors. The metallic paint really pops. It helps to sell the costume designs, as well as distract the eye from the heavy reuse at work. Featuring team leader Red in his Super Samurai mode, the set includes multiple handsets and an arsenal of weapons. Ginchy!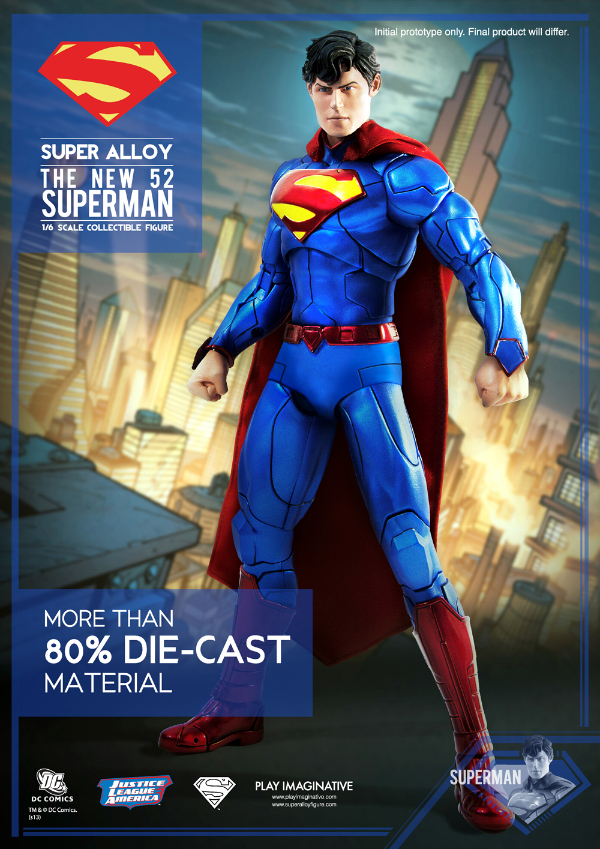 2. Super Alloy New 52 Superman 
Yes Anime, Booth #4729
It's amazing how even an goofy, back-asswards design like this can be transformed in the hands of a talented artist. New 52 Superman has honestly never looked better than he does in this representation courtesy of Yes Anime. You may be lucky enough to own their previous DC release, Jim Lee Batman, which looks to be an amazing figure itself. Now, I've never actually been lucky enough to play with one of these guys, but I gotta say I covet them. Ever since I bought my first Micronaut waaay back in 1977, I've been a sucker for action figures with metal pieces, and, Yes, Anime delivers. Featuring an 80 percent alloy sculpt, this may not be a "man of steel," but it's the next best thing. Buy one and make me jealous.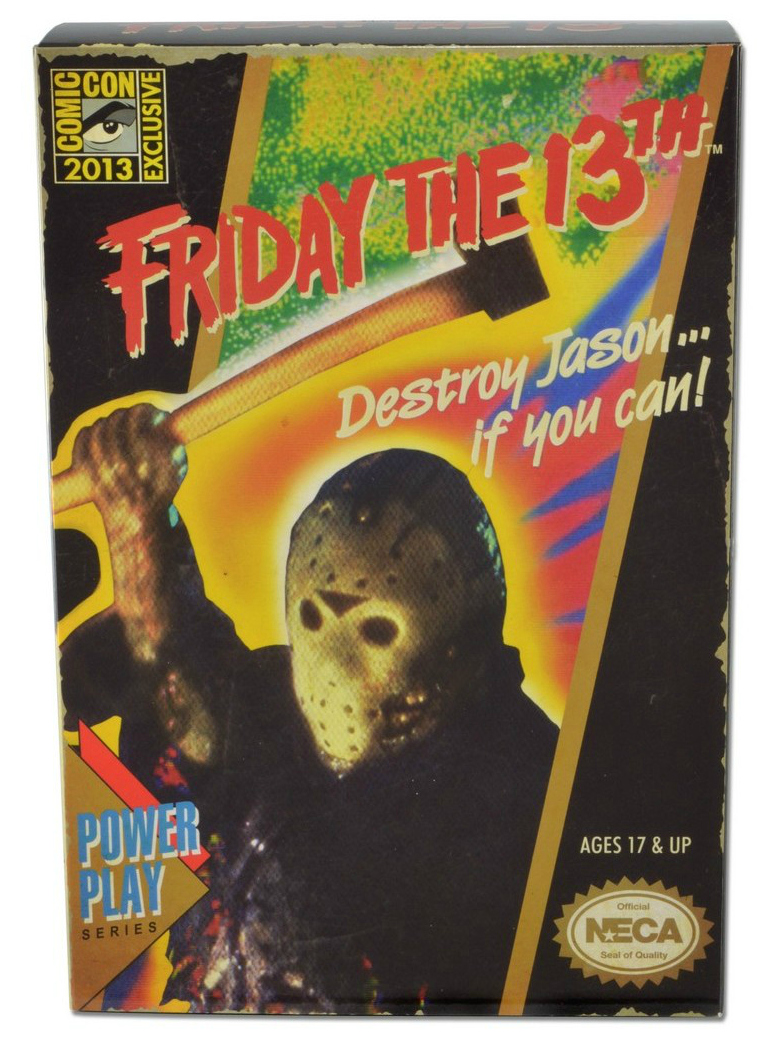 1. "Power Play" Jason Voorhees
Neca, Booth #3145
"Power Play" Jason Voorhees is based on the unstoppable killer's appearance in the infamous NES Friday the 13th video game. Featuring a paint deco based on the game's limited, but intense, color scheme, Jason includes a removable mask, an ax, and knife accessories. Oh yeah — and he glows. Pretty snazzy, huh?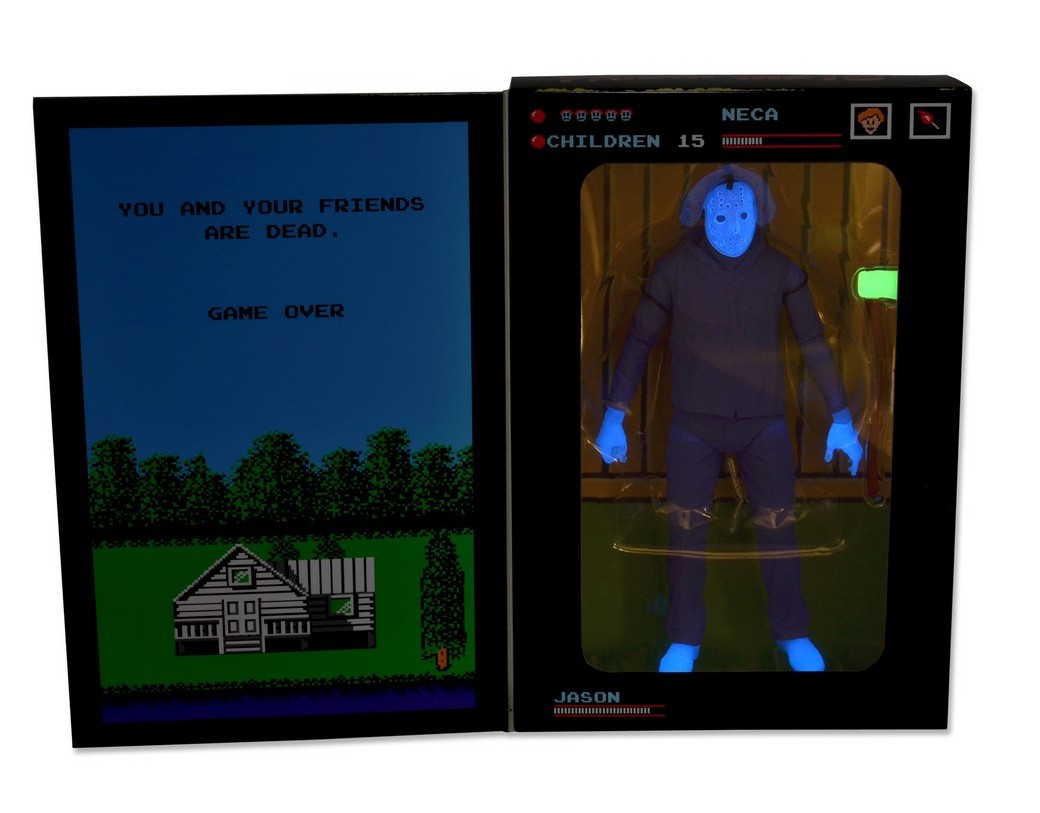 With that we leave you a good bit wiser and noticeably lighter of pocket. If all of these dynamite offerings are any indication, SDCC 2013 will be one for the history books. Check in every day for breaking news, exclusive photos and the kind of plastic-fueled madness you can only find on the Fwoosh! Have fun and be good to each other!
Jason R Mink is the Man in the Anthill – 07/03/13