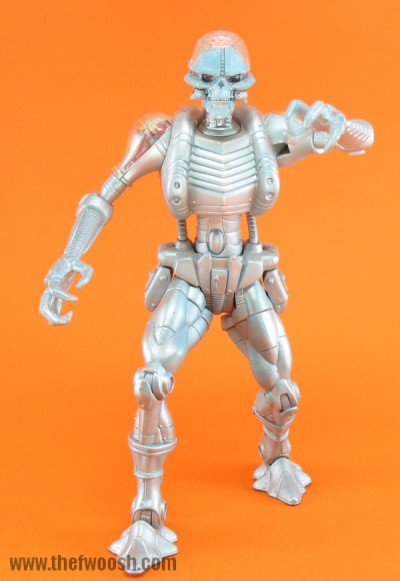 Brainiac was my first.
Way back in 2006, there was much talk about Mattel's DC Superheroes line. At the time I was hesitant to begin collecting them. I had quickly grown annoyed with my brief foray into the DC Direct line and didn't want to be teased with another line of articulationally challenged toys or artist-specific sculpts that would produce a handful of gems inside a bucket of albatross.
I didn't want pretty statues. I wanted toys. Toy that moved and almost breathed. I barely stepped into the DC forum at the time, because it didn't seem like there was any company that would put the love and attention into DC that I wanted.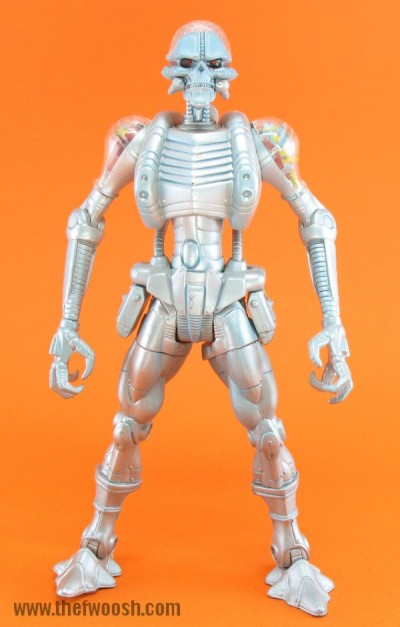 Then I read about the DC Superheroes line. At first I dismissed it as a sub-par line full of toys with limited articulation and old sculpts. But people seemed to be singing the praises of Batman and Superman figures who were articulated enough to fight each other. I didn't really want to start another line. At the time, I had a certain level of restraint, and starting a line that would end up giving me a handful of figures and then leaving me unfulfilled just wasn't an attractive proposition.
So I figured I'd get a Superman and a Batman, and be done with it. Others were available, but I didn't want to start another universe. Don't get me wrong, I loved DC. I don't make distinctions between the awesomeness of Marvel and DC. I've been a fan for as long as I remember. But I couldn't deal with another line on top of what I was collecting.
Like I said, I was exercising restraint.
Unfortunately, the Wal-mart I checked didn't have either a Superman or a Batman. They did however, have Brainiac.
I stared at him.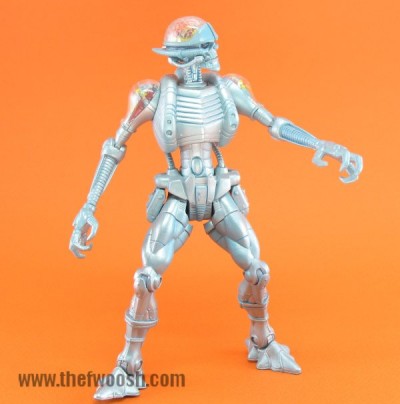 Brainiac is a character who has been through many looks. His robotic form is one of his more unique and striking iterations. It played an important part in the Crisis on Infinite Earths and in one of the greatest Superman stories ever, Whatever happened to the Man of Tomorrow by Alan Moore.
I stared at him.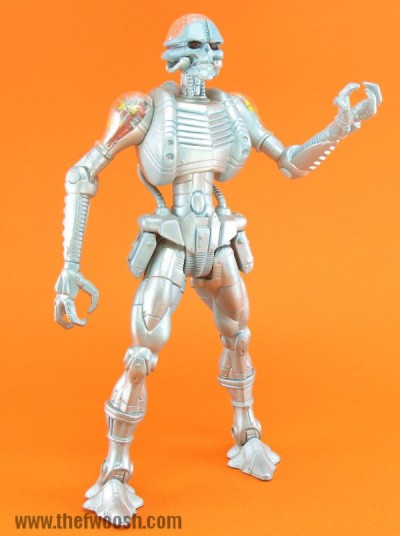 I really liked this look for him. And I never had the Super Powers figure that was based on his robotic form.
Yeah, sue me, I liked the Super Powers line. Nostalgia ain't a four letter word.
I picked him up. And he went home with me.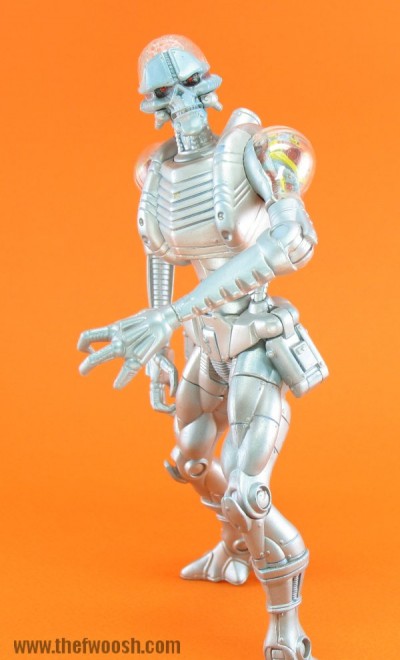 And that was all it took.
I've never been a display person, I'm more of a "play with them, fiddle with them, and when I have no more room store them until I'm in the mood to play with them" guy. So taking out my first Mattel DC figure for this photoshoot reignited my love for Brainiac.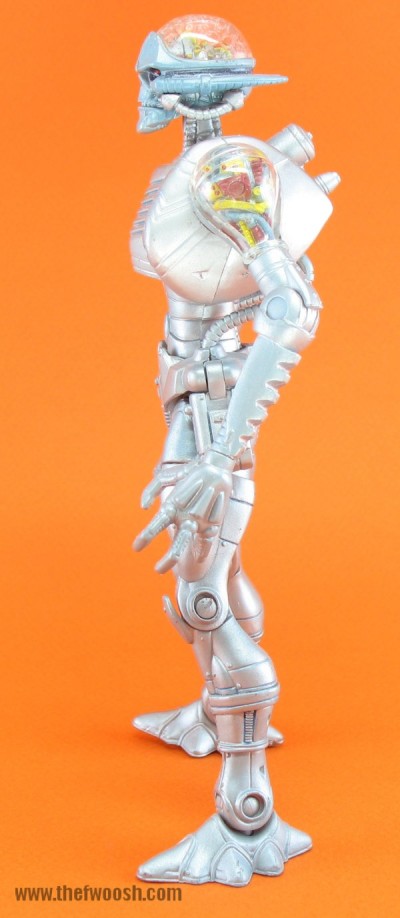 Brainiac has a unique, great looking sculpt. The details inside his shoulders and his head are impeccable. There's amazing attention to detail on everywhere. And he has great articulation that still holds up. He's  a fun toy, and that's what I wanted and still want. He features the standard DC articulation scheme that would carry over into the DC Universe classics line that DC Superheroes evolved into. The articulation enables him to get into plenty of creepy poses that heighten his fantastic sculpt and creepy, piercing roboglare.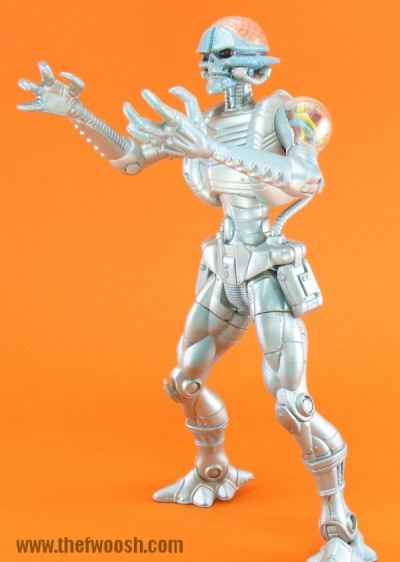 Brainiac was an early look at the potential of the line, and it was fantastic to finally have such a great rendition of a character who captivated me with his cold, clinical robotic awesomeness as a kid. If he had been a subpar figure I wouldn't have ended up spending thousands of dollars on DC figures over the years. But he wasn't; Brainiac started me down a road of collecting fulfilling, fun DC action figures that, despite all the negativity that the line has devolved into, has brought me nothing but pleasure.