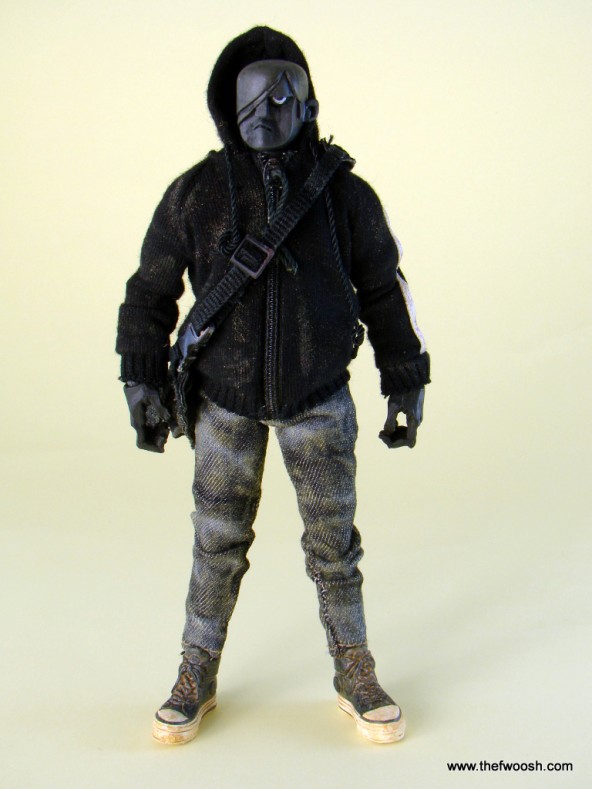 Shadow Tommy Mission is not to be confused with Dirty Tracky Tommy, Bloody Nails Tommy, or Boiler Tommy; however, Inky Shadow Tommy would be allowed. Here's the tail as far as my research on ThreeA Wiki leads me: There are two versions of Shadow Tommy in Adventure Kartel (as released in 1/6 scale). There is Shadow Tommy that was released as part of the "Saturday Adventure Set" (link), and then there is Inky Shadow Tommy, as released in the "Night of the Inky Black Things" two-pack (link). The Tommy that was released as part of the "Fighting JC Adventure Kartel Action Portable" set is, in fact, Inky Shadow Tommy, 'cause he's all black and inky.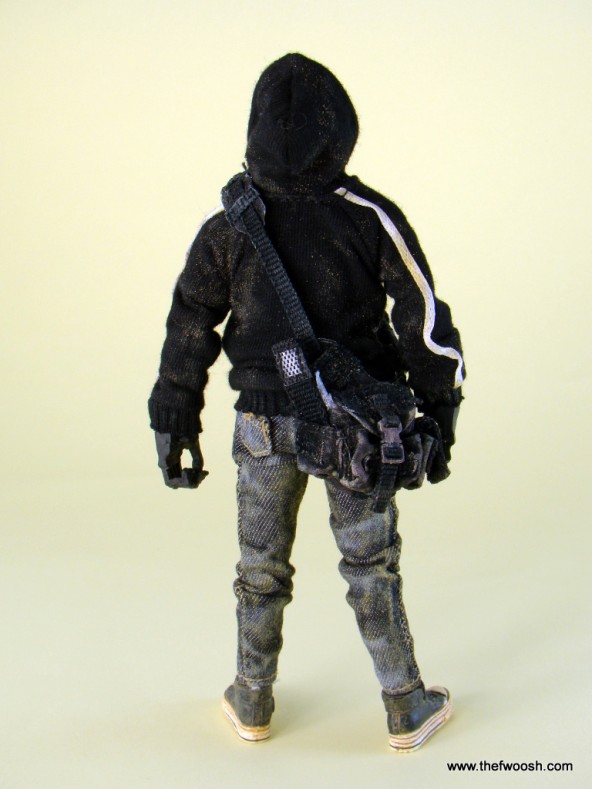 The figure is standard fare for ThreeA Toys; it's their basic buck with all the super posability you could ever want or ask for. If you remember, we've covered this before many times (just head back to this review). There's nothing new or different about Tommy here. My only complaint about the Action Portable figures at this time is the ankles — there aren't any. The stumps of the lower legs fit into a peg on the shoe or boot, and it makes for some incredibly challenging posing. I'm tempted to start sticking sticky tack under their feet. I'd love to see ThreeA come up with a smart solution for their Action Portable figures like they have with the 1/6 scale figures.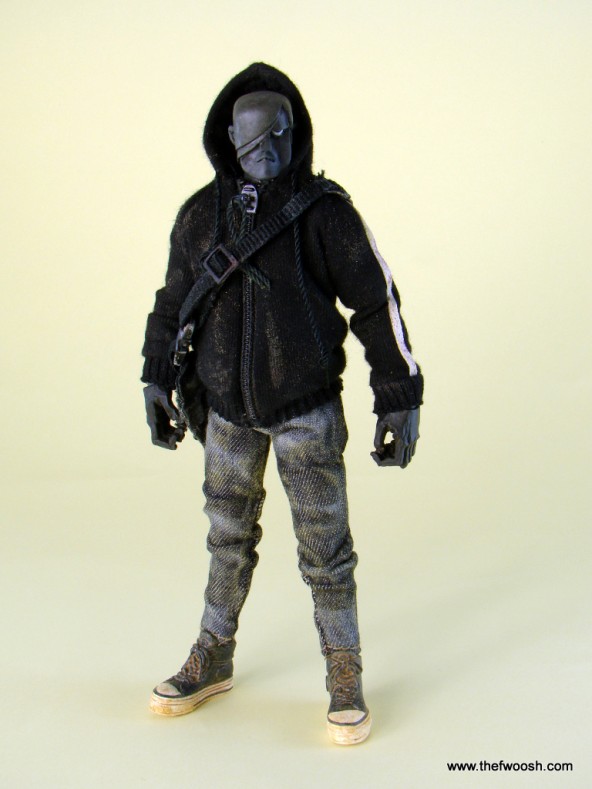 Tommy's clothes were a big question for me. Not so much the t-shirt and the hoodie, but the jeans. Making jeans in such a small scale had its risks, and I really thought they were going to whiff on this one; meaning, the jeans would be too tight and kill any posing possibilities. Happily, this is not the case. The jeans are really well done and you can get a very good range of motion out of the pants. Pleasantly surprised doesn't do justice enough for how great the range of motion in the jeans is. This gives me a positive outlook for the future Tommy releases as well as Little Shadow.
The shoulder bag is well done, but flops around quite a bit. In the close-up picture you can see where the strap fell down right before the camera snapped. Since I was on a two-second timer and was getting tired, I decided to leave the picture as is. I figure a drop of super glue or a stitch would keep the bag in place, or it could be removed.
Paint is paint with ThreeA Toys; you get to a point where there isn't more that you can say regarding their paints. I can confirm that Inky Shadow Tommy does not stink to high heaven like the JCs did. Or maybe I've become comfortably numb to it. There is a glow-in-the-dark hand with Tommy, The Hand of Fate. It helps Tommy get out of sticky situations. In the dark. Or something. It's fun, I think.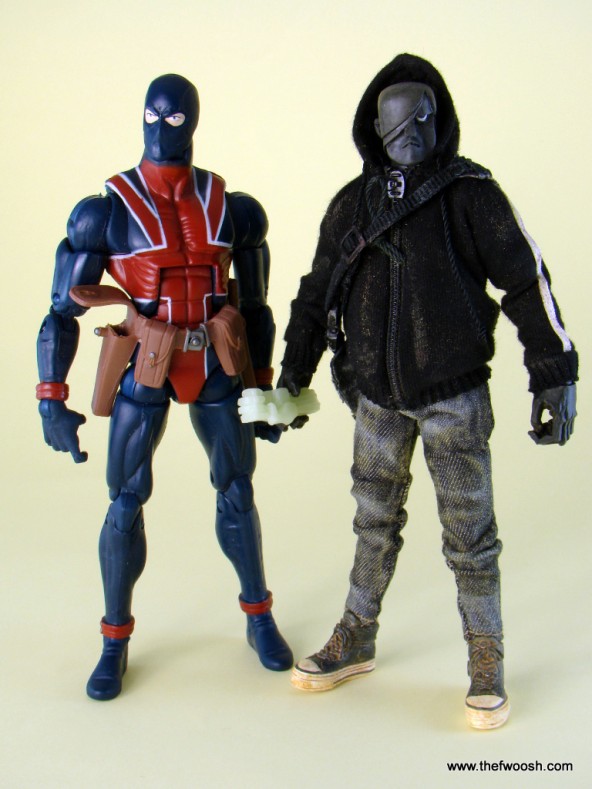 For those of you that missed out on Tommy, you aren't going to find him at retail. You'll need to scour the after market to try and find this bad boy.
Of course, you can continue the discussion here, or you can take it further on the Fwoosh forums.