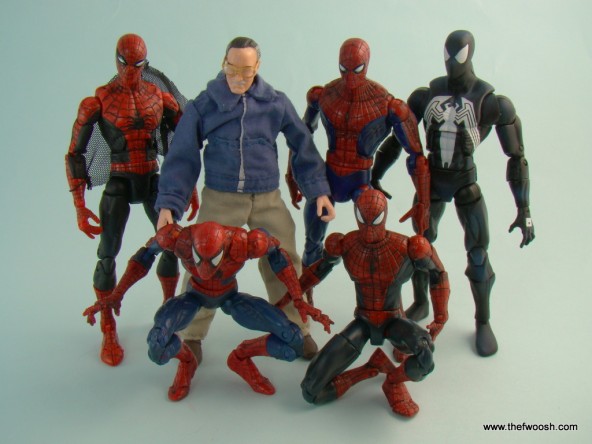 As I finished my previous article (Through the Years part 1), it became incredibly clear that I needed to change this article to a top 5. The reason was simple: as I trucked through the remaining Spider-Man figures from Marvel Legends and Classics, it was all too clear to me that there were, in fact, five figures that I wanted to keep.
All of these figures have the same level of articulation, sculpting, and painting. The only difference is time; the engineering in Spider-Man Classics Series 2 Amazing Fantasy #15 Spider-Man is markedly different from the Super-Strength Spider-Man Spider-Man from Spider-Man Series 16 (2006). The joints are similar but how they are put together changed. While my list is incomplete, there are many Hasbro Spider-Man figures that I did not collect, many of the repaints or rehashes of figures that came before there were some gems like Iron Spidey (never picked up).
5. Spider-Man Classics Series Two: Amazing Fantasy #15 Spider-Man
I do my best to keep the first-appearance figures on my list, so I went with two on this list. I like this Spidey, partly because he has the original Spider-Man Classics body. While not perfect, this body still rates highly on my list of best bodies ever. And being a first appearance, well, there is that win.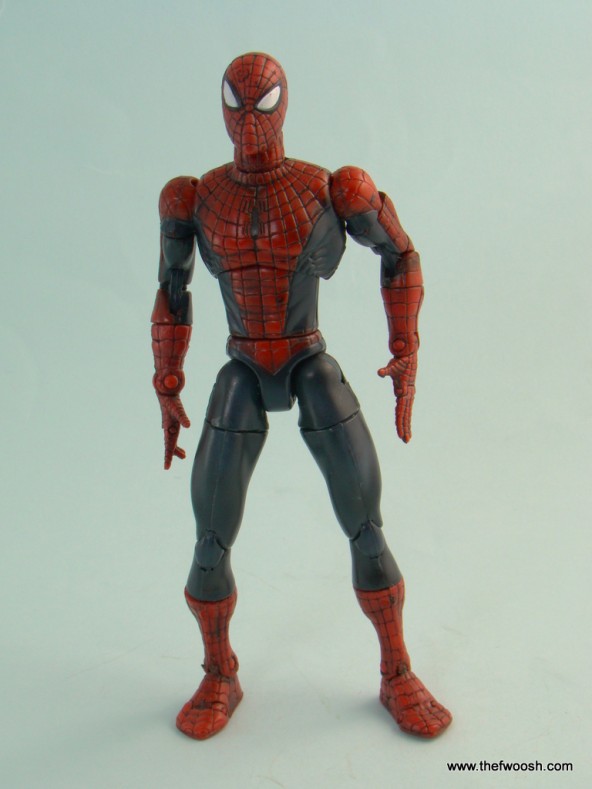 4. Marvel Legends Series 10: First Appearance Spider-Man (San Diego Comic-Con 2007 Stan Lee)
This was an update of the First-Appearance Spider-Man figure from Spider-Man Classics released in Marvel Legends. And while I did not need an updated first appearance, this was a pretty good update on the Spider-Man body. It was a new sculpt and plenty of posability. Many customizers took this figure, replaced the head, and painted it blue. In fact, this happened in 2007 for the San Diego Comic-Con exclusive with clothes and swappable parts. You could make Spider-Man, Peter Parker, or Stan Lee. This figure is, and will only ever be, Stan Lee in my collection. I can't even bring myself to change-out parts or the costume to take pics of Spidey or Parker.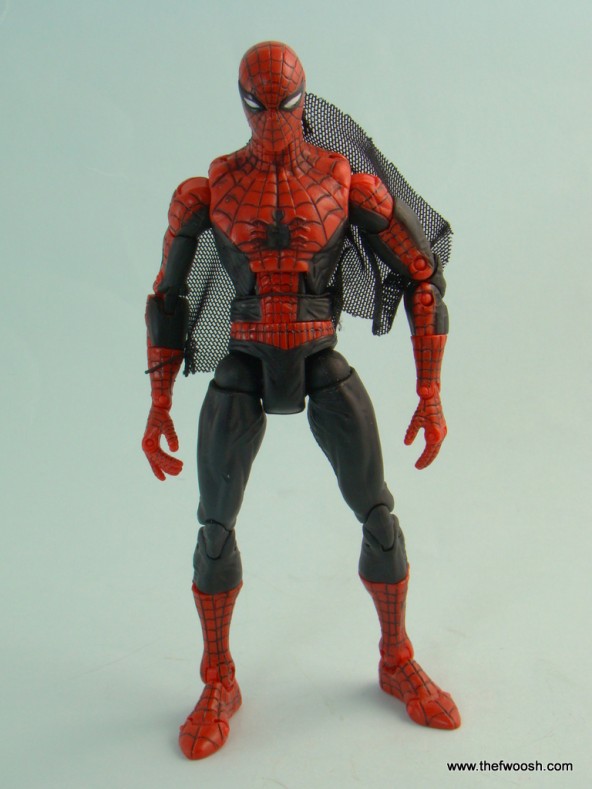 STAN LEE!!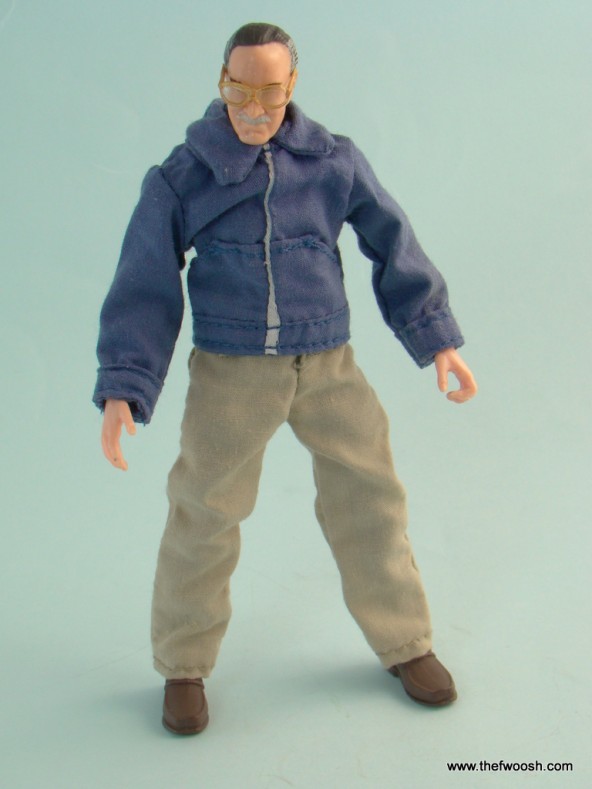 3. Marvel Legends Red Hulk Series: Spider-Man (Symbiote Costume)
While this another redo figure, it is one of the better redo figures. Originally appearing in Spider-Man Classics and using the "standard buck" from that line, this Marvel Legends version was a new Spidey body, albeit based on the Bullseye/QuickSilver/YellowJacket version that Hasbro produced. It's pretty much the perfect black-costume symbiote Spidey. The only thing holding it back is the lack of rocker ankles. Other than that, perfection. Symbiote Spidey is one of those holdovers from the '80s Secret Wars that continues to draw fans' discussion.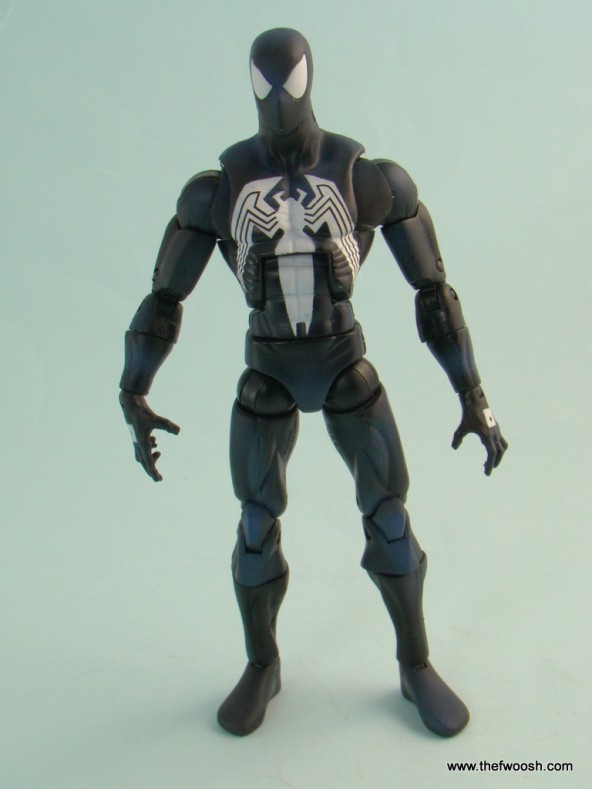 2. Spider-Man Classics Series 11: Sneak-Attack Spider-Man
Hands down one of the best Spider-Man figures ever made. Ever. Based on J. Campbell Scott's art (not Todd Mcfarlane), this figure is a thing of beauty. He is just about perfect in every way. The only thing that should be changed is better feet for more rocker-ankle movement. Otherwise, perfection. Almost. The biggest complaint that I have against this figure is that it is very tall, I won't go scale-Nazi on everyone, but it is tall for a six-inch figure. If only he were a few centimeters shorter.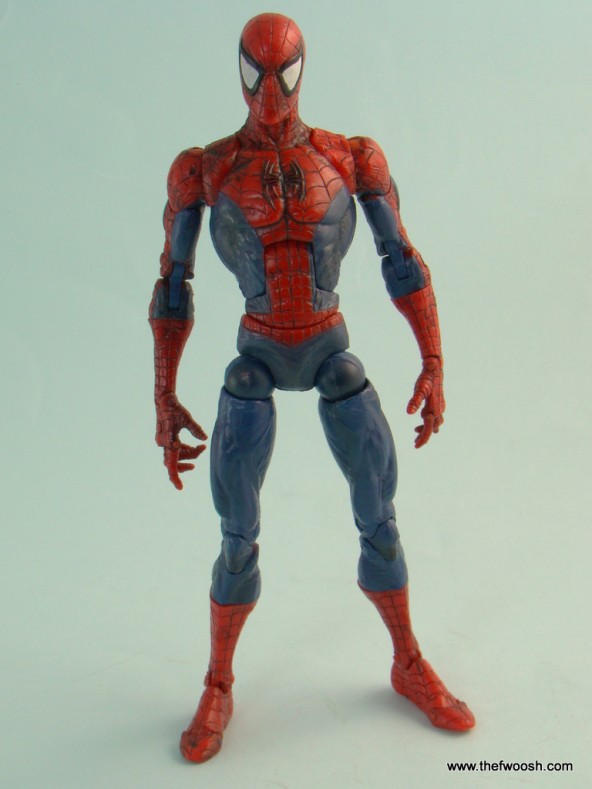 1.  Spider-Man Series 16: Super Strength Spider-Man 
This was a toughy for me. I really evaluated putting this as number 2, but in the end went with number 1. I love this figure. It's a good Spider-man figure and fits in with my Avengers display, it has lots of articulation, and it has a decent sculpt. It's not 100% as posable as Sneak Attack above, but it is damn close. The abs probably don't bend as much as I would like, taking a point or two from that category. My biggest complaint about this figure is the smallest part of the figure — the head. It's just a tad on the small side. But no Marvel Legends or Spider-Man Classics figure is perfect when it comes to scaling head-to-body proportions. In other words, I can forgive that. But the most important factor for me is that the figure fits into just about any setup from the 1960s through modern-era characters.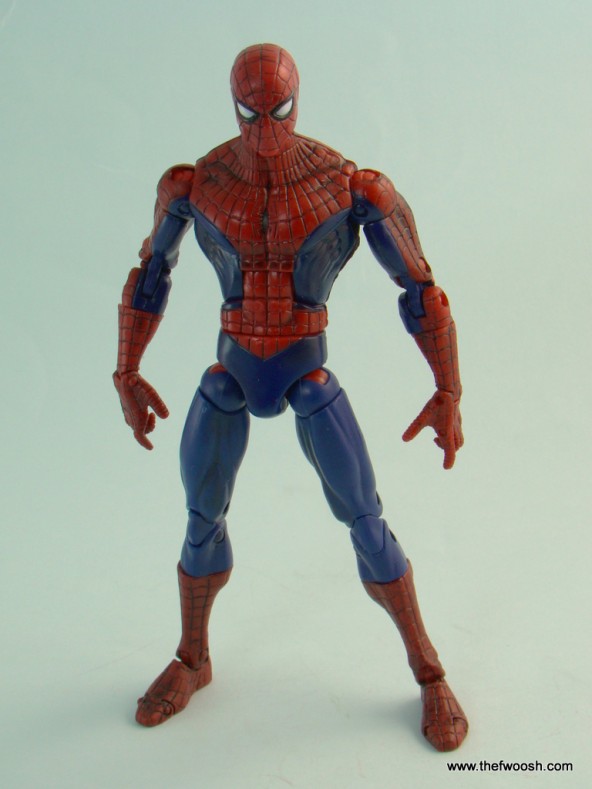 I was asked at the end of my "Through the Years part 1" by Fwooshers what I decided to keep in the ol' Spidey collection. This top 5 represents the figures that I kept and how I rank them in the Marvel Legends / Spider-Man Classics worlds. They will be tough to beat based on nostalgia and overall quality.
You can still find plenty of Spider-man toys on Amazon.com:
http://www.amazon.com/s/ref=nb_sb_ss_c_0_25?url=search-alias%3Dtoys-and-games&field-keywords=marvel+legends+spider-man&sprefix=Marvel+Legends+Spider-man%2Caps%2C365
As always you can discuss this further on the Fwoosh forums: http://thefwoosh.com/forum/viewtopic.php?f=96&t=61238