Mattycollector.com had a couple of interesting updates today starting with a video that shows how the rock armor and transformation works on SDCC exclusive MOTUC figures Rokkon and Stonedar.
The rock transformation is a little different than I had originally imagined as the figure doesn't bend as much as I thought.  An additional rock piece that isn't armor covers up the lower half of the figure.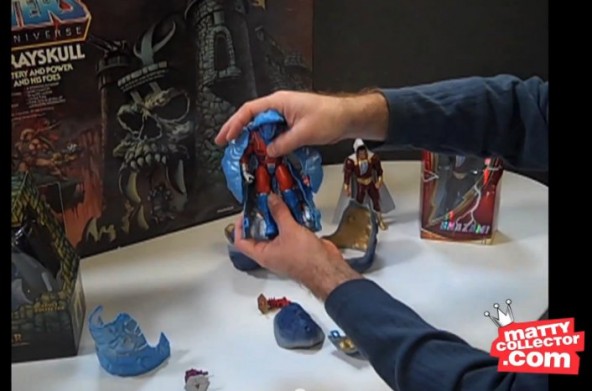 I'm getting more excited for these figures the more I see.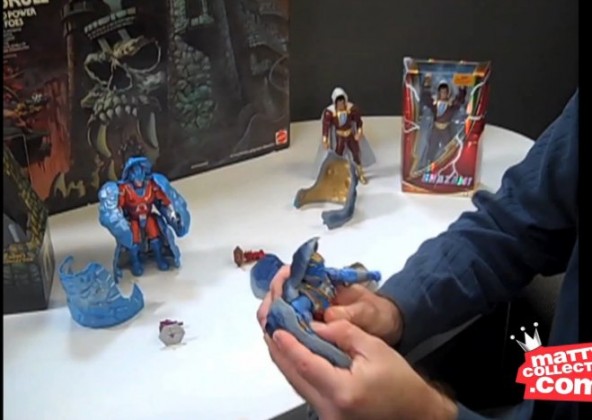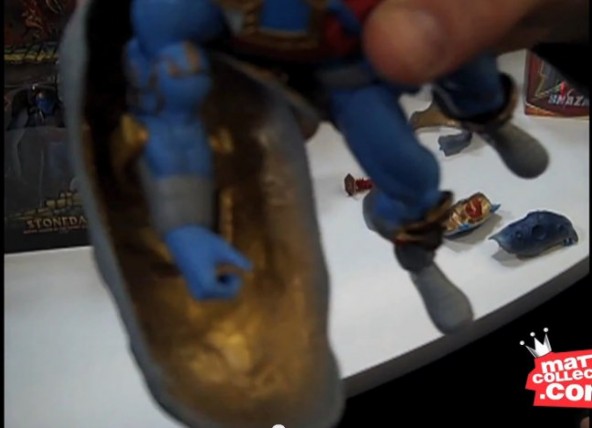 I'm still not sure about the way the armor clips on.  I understand what they are going for, though.  I'm sure clipping onto the simple circular shapes of the peg holes is easier to engineer and more stable than a bicep clip, but I'm a little concerned that the arm has to be posed with the biceps facing inward too much to look right.  It looks good in the videos and pictures so far, but I think I just need to play with one to be certain.  Fortunately, you can leave off the armor if you like and there is a bit of a Filmation/Styleguide precedent for it.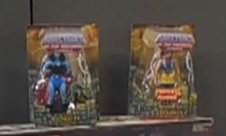 Scott also showed off Shazam's removeable hood, but I don't care about that.  I got really excited to see a glimpse of Shokoti and Castaspella in package!  I can't wait for these two.  BTW, kudos to Toyguru for getter some higher def video.  It's much appreciated.  If he wants some unsolicited advice, I would suggest that in the next video the cameraman focus close up on the figures the entire time Toyguru is talking after the initial intro.
Matty also posted their May 15th items including new items Wally West Flash, Silk Spectre, MOTUC Karatti, The Fighting Foe Men, and reissue items Evil-Lynn and Slush Head.  I'm going to be pretty broke.  If you are braving sale day, I would recommend Evil-Lyn.  She's a beautiful sculpt and has a pretty soft flexible tunic that allows for better posing than Teela or the Green Goddess that use that same body.  She also comes with Screeeech!
I also noticed the great unrest weapons pack is also up for sale.  I don't follow these sale day announcements very closely since I subscribe, but has that pack always been up?