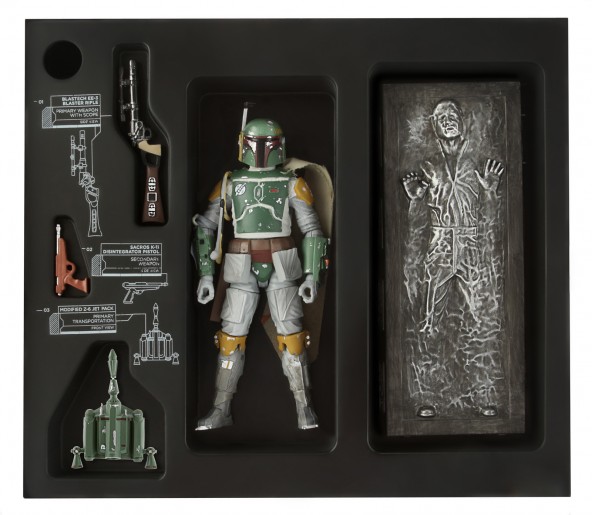 Oh. Mah. Glob. Okay, I know this is kinda late but I've never been accused of being prompt. All I know is… this will be mine. Somehow I will brave that line at SDCC to get this. If I have to stand there all night, I will get this.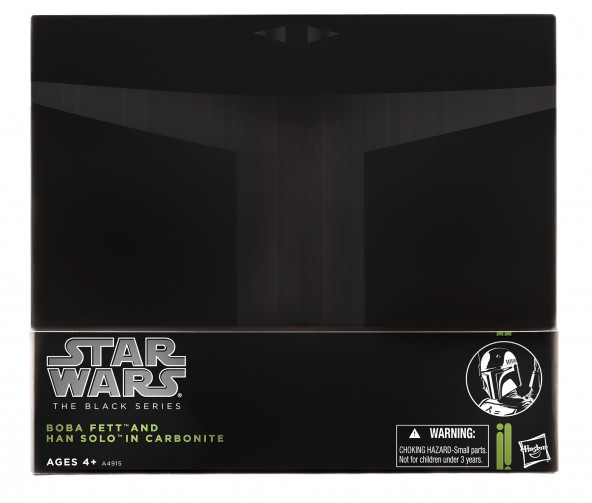 Well, maybe. I'll try to get in line. And then cry when even that is impossible.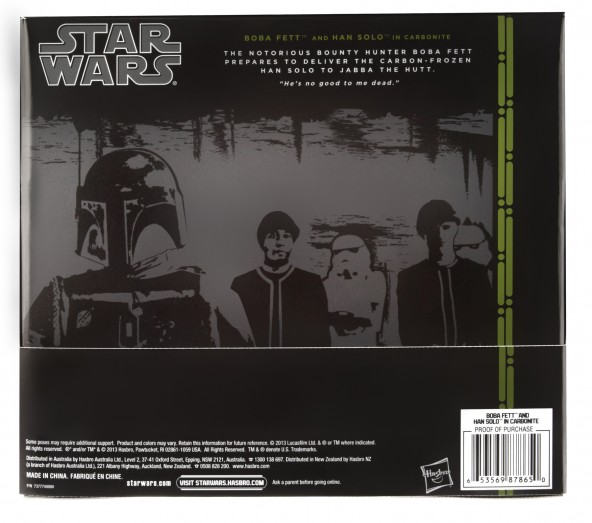 Or the old "get in line, make it to the front, only to find out that it is sold out" routine.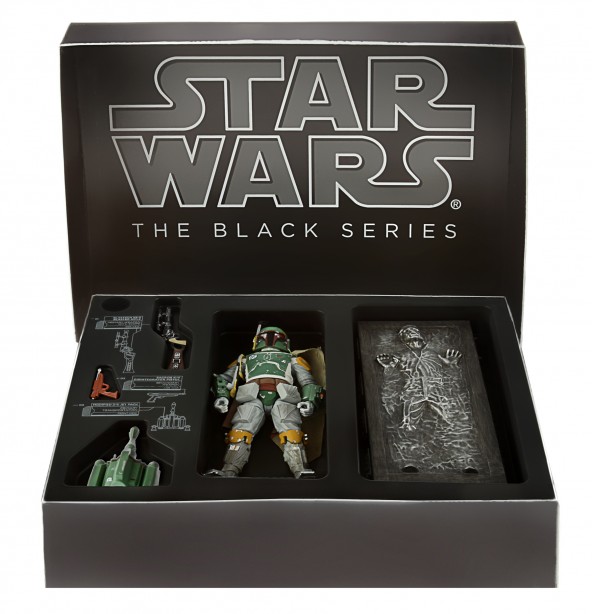 SDCC is fun!
STAR WARS® THE BLACK SERIES 6-INCH BOBA FETT™ ACTION FIGURE WITH HAN SOLO™ IN CARBONITE ACCESSORY
(Approximate Retail Price: $44.99; Ages 4 & up; Available through HasbroToyShop.com Booth #3329 at Comic-Con International in San Diego)
In 2013, Hasbro takes collectible STAR WARS action figures to the next level with the introduction of THE BLACK SERIES action figure line! For the first time ever, Hasbro is introducing a 6-inch scale of the greatest characters from the STAR WARS universe, and fans will have their first opportunity to start their BLACK SERIES 6-inch figure collection at San Diego Comic-Con with the BOBA FETT action figure which comes with HAN SOLO IN CARBONITE accessory. Following the convention, a limited number will be available on HasbroToyShop.com.