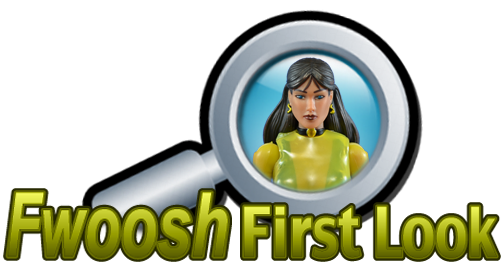 "As far as we can discern, the sole purpose of human existence is to kindle a light of meaning in the darkness of mere being." – C.G. Jung
Rorschach's Journal, May 14th 2013. Is a bomb set to go off at midnight? Not sure. But a bombshell arrives tomorrow. Silk Spectre II, daughter of a superhero. Maybe two. Must investigate further. Hrm. The team is halfway there. Still waiting on the joke.
Laurie Juspeczyk. Only female in the Club Black Freighter so far. The only one you are going to get. Born to do this? Probably. Prepared for the truth? Unlikely. Lover to gods and men. Distraction at the end? Hrm.
Really like her head sculpt. Much more accurate to source than Osterman. Placid? Maybe. Solid likeness? Absolutely. Clean paint. No smudges or bleed, even in the eye make-up. Glad earrings are accentuated. They have always been important. Glad they are not hidden by hair. Fights crime in earrings and heels. "Modern" woman. Liberated. Hrm.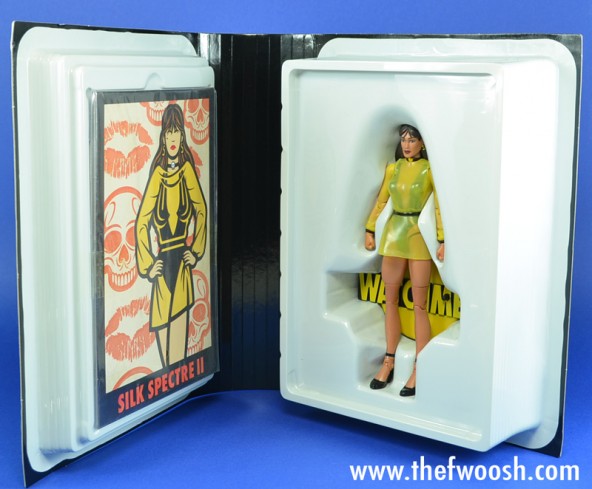 Arms are new. They keep with the overlay dress theme nicely. Disappointed in lack of biceps swivels. Really limits range of motion. New forearms, though. Puffy sleeves. Fists up. Right in front. Talented fighter becomes a one-trick pony. Might need an Owl for back-up. Cannot wait to see him try to fight in that cape. Hrm.
Rest of the body is consistent with DCUC reuse. Basic female torso and legs. Feet might be new. Shoes have heels, but short. Definitely not boots like the Canary. Still stands well without the Watchmen stand. Black "underwear" is painted. No new sculpt. Shape is accurate and vivid enough to be seen under the overlay.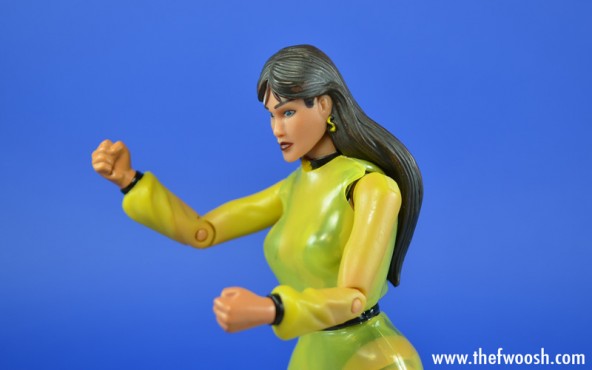 Overlay dress. Brand new concept to the DCUC prototype. Was very curious to see execution. Movie design would have been easier to pull off. Glad they did not take the cop-out. Dress is made of a VERY flexible plastic, almost rubber, but feels stronger. Cast in a cloudy yellow. Covers up, but can still see through. Hrm. Dress is not removable. She is liberated. Not a tart. Hrm.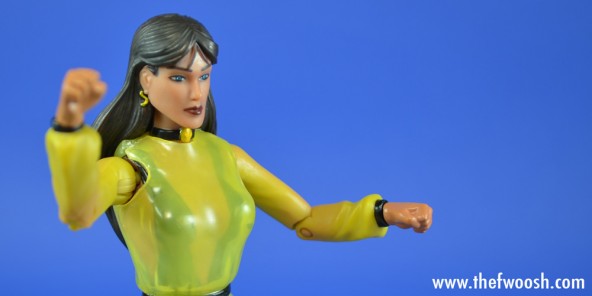 Dress does inhibit leg movement. Expected. Can still get some range, but no high-kicking or splits. Hips seem like same used for Canary and Zatanna, but can actually rotate out. But dress slows them down. Win some. Lose some. Hrm.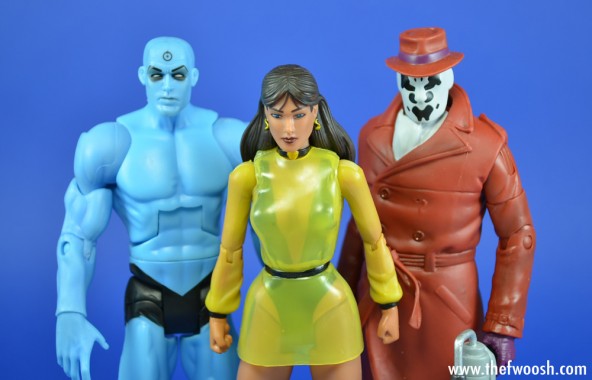 Only accessory is Watchmen stand. We have seen it before. Would be nice to get something else. Not sure what that would be. Spectre and Manhattan have been light. Two figures in a row. Maybe get lucky and those dollars are going to Bubastis. Wishful thinking. Time will tell. Last has not been revealed yet. Ozymandias. San Diego. July.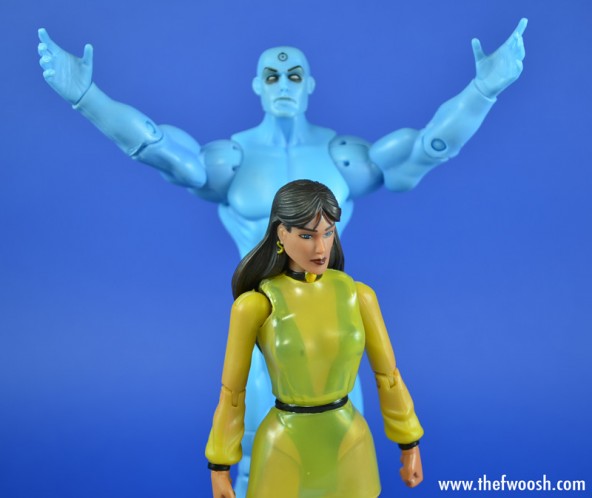 Packaging the same as before, but with Silk Spectre information. New file card. Like the drawing. Clock continues to count down. Getting closer. Closer to completing the team. Last three should be the most interesting figures. Blake already is the standout. Always is. Er, was. Hrm.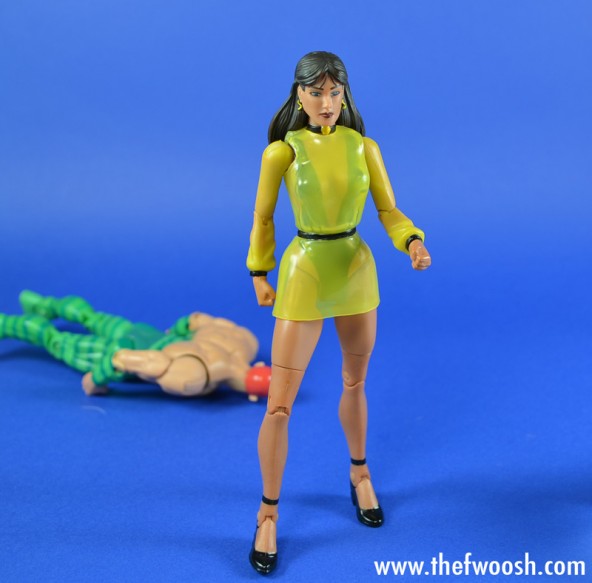 Silk Spectre II. A better figure than Manhattan, not quite as good as Rorschach. Good to have another edition. Dreiberg is next. My favorite. The Nite Owl. Will fight crime with Blue Beetle. Heaven. July won't get here fast enough. Hrm.
*Hope this entry annoyed you. Again. Will hear about it. I am sure. Thanks to Toy Guru and team for sending. She goes on-sale at Matty tomorrow.
Additional Links