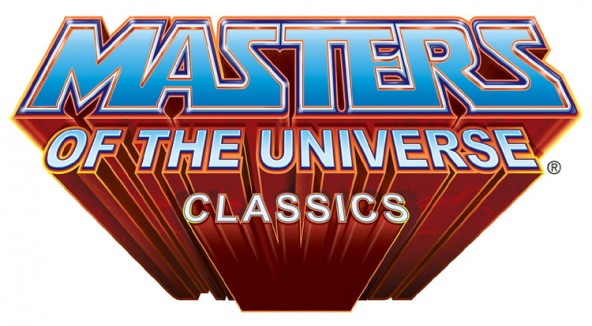 Masters of the Universe Classics continues to reinvent the entire He-Man and She-Ra mythos and deliver awesome updated versions of classic vintage characters as well as characters previously seen only in mini-comics, cartoons, other media, or even concept pitch sessions.
It's been a long time since we've had an (un)official MOTUC top ten poll, and after seeing the big reveals at New York Toy Fair for both the main Classics line, but also the all new Filmation figure line, it's time for us to tell Mattel what else we really want and more accurately NEED for our collections and lives to be complete. In order to get a more accurate feel for what people really want we are asking for two separate lists, one for the standard MOTUC subscription line and another for the newly added Filmation subscription. So it's time to tell us:
What are your ten most wanted Masters of the Universe Classics action figures?
What are your five most wanted purely Filmation Based Masters of the Universe figures?
Now here are the rules:
The Rules
1. Voting takes place in the comments section of this very article. Please place your vote list as a comment in the space provided below.
2. Only one vote per person. We do have ways to identify duplicate votes, so don't try to vote under a different name. You may edit your vote as many times as you want, until the voting has closed.
3. You are voting for TEN characters you want to be made in the central MOTUC Sub line, as well as FIVE characters you want in the Filmation "add-on" Sub line. 
4. Post your votes in the following format. This is absolutely critical:
MOTUC
Horde Mummy 
Sagitar
Prince Dakon
Blade
Glimmer
Goat Man
Great Black Wizard
Skeletor [Fire Armor]
Roboto [Son of He-Man] 
Filmation
Plundor
Delora
Huntara
King Miro
Evil Seed
5. NO numbers. Your votes must be spaced one name per line, not sentence format. We feed this into a computer program and it's very important for those of us counting these up that it's in this format. The order in which you list the characters is not important!
6. Check your spelling. As we said, we are feeding this into a computer program, and it's important all characters have their names spelled correctly. It also helps if we all go by the same names. And make sure to be specific. For example, if someone put Mini Comic Trapjaw down in their vote and then someone else put down Pink Trapjaw in another vote, it probably will be counted as different characters even though the Pink Trapjaw vote meant the same thing as Mini Comic Trapjaw. So please try to be consistent and use the same names.
7. As you know, some of the MOTUC characters have sported multiple costumes or looks throughout the 30 years of MOTUC existence. So if you want to specify the character iteration or the specific look in your vote, use this format:
Tri-Klops [Mini Comic]
Skeletor [New Adventures]
Evil Lyn [200x]
Just be sure that you list the character's name first, and note the version in brackets, as shown . Make sure the costume or look you're voting for can be worded simply. No big detailed costume descriptions please. Just a simple time period or book.
9. Please avoid "talking" in the voting article comments. Ideally this area is for voting only. If you want to talk about the vote, please post in the vote discussion thread, listed below. The Vote Comments area is only for data collection, and should have nothing in there except votes.
10. No voting for the same character more than once. Don't stack the deck in favor of your most wanted character by using all five Filmation spots for Plundor for example. Any attempt at vote stacking will result in the entire entry being disallowed and ignored.
11. If you don't follow the rules, your vote won't be counted.
As a reference, the following characters have been confirmed by Mattel for the MOTUC subscription and Filmation Subscription to date in 2013:
Now get out there and vote! Make your voices be heard and let Mattel know what should be in the upcoming waves.
VOTE BELOW
Voting ends Sunday, April 5th at 11:59 PM (23:59) EDT!
Additional Links