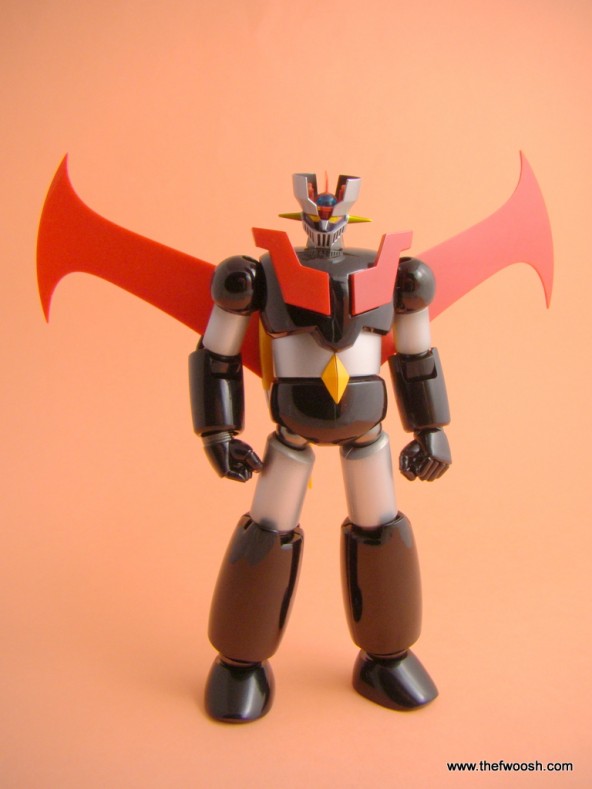 I picked up this figure cheaply one day in Copenhagen. A store had the figure on sale for under 200 DKK, if I remember correctly, and it was too good to pass up. I always wanted to get into Bandai's Soul of Chogokin lineup, but other toy priorities distracted me. The reason that this line drew my attention was it's relationship to the old Shogun Warriors line from 1979 that Mattel released. I had Great Mazinga from the 5-inch line (as well as some of the big jumbo Machinders) and maybe some others, but memory fails me.
These were fantastic figures for their time and helped feed my giant-robot needs. Eventually Bandai started releasing Godaikin in the US and further complicated my life.
In 1997 or thereabouts Bandai started releasing diecast toys in the 6-inch scale in the line called "Soul of Chogokin." These toys feature all the great giant robots that we've come to know and love: Mazinger z, Great Mazinger, Grendaizer, Getter Robo, Gaiking, Raideen, and many many more. Loaded with articulation and extra parts, this line was an instant hit and is still going today — keep your eyes peeled for Danguard Ace later this year, that is if Google is to be believed.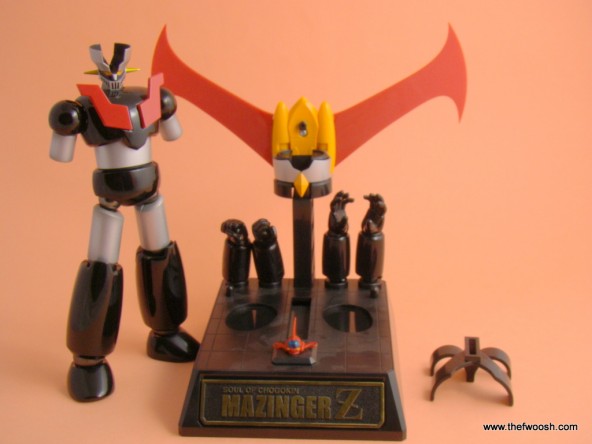 Standing 6 inches tall, this figure is pure joy. Tons of hand candy is built into this figure and there are a good deal of accessories:  hands, arms, a stand, a flying wing thingy, and a command ship. All these can be assembled onto Mazinger. The forearms attach via magnets into the biceps and are solid — they don't fall out and come apart. Many poses can be struck with this figure.
The stand allows you to store the figure, or store the parts, or pose the figure in flying poses. I'm pretty impressed with what Bandai engineered and this is definitely a new standard as far as bases go.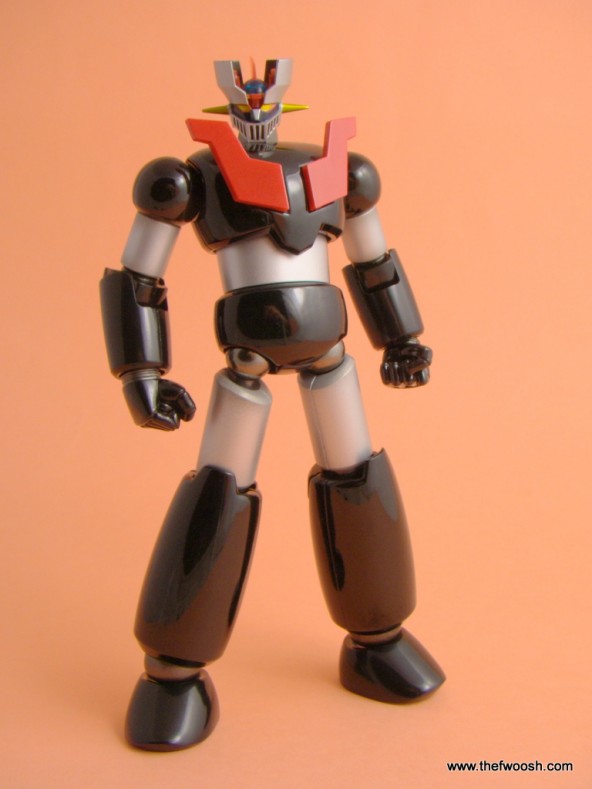 But the figure isn't without faults. As you can see in the picture above, sometimes too much articulation is a bad thing. In this the fantastic knee joints can go the other way. The joints are good: ball ankles, hinged knees, swivel thighs, ball hips, swivel waist, ball abs, ball shoulders, swivel elbow, hinged elbow, ball wrists, ball neck, and a ball head — quite a bit of articulation for those who like to pose and play with their toys.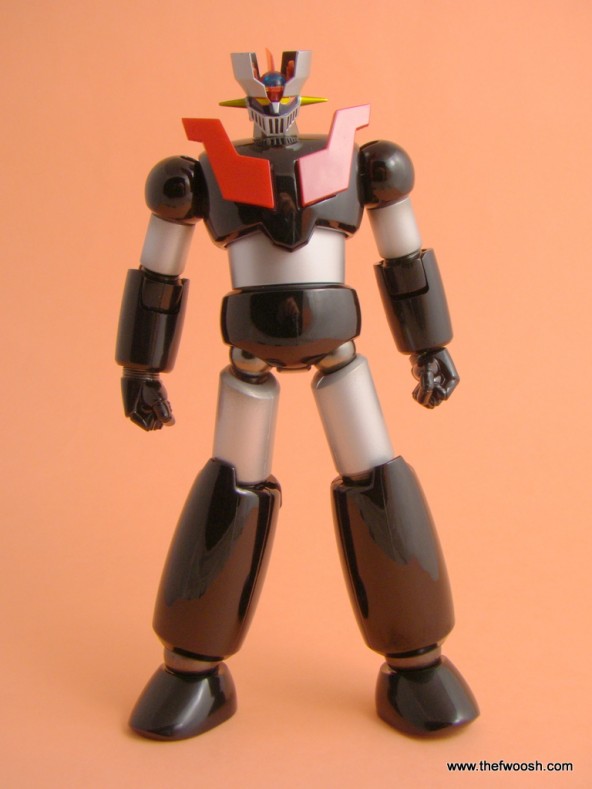 The paint is well done. Bandai has that diecast enamel down to perfection. As you can see, the paint is so smooth and shiny you can see your reflection in it. And the paint on the plastic parts is just as well done. Overall a fantastic execution.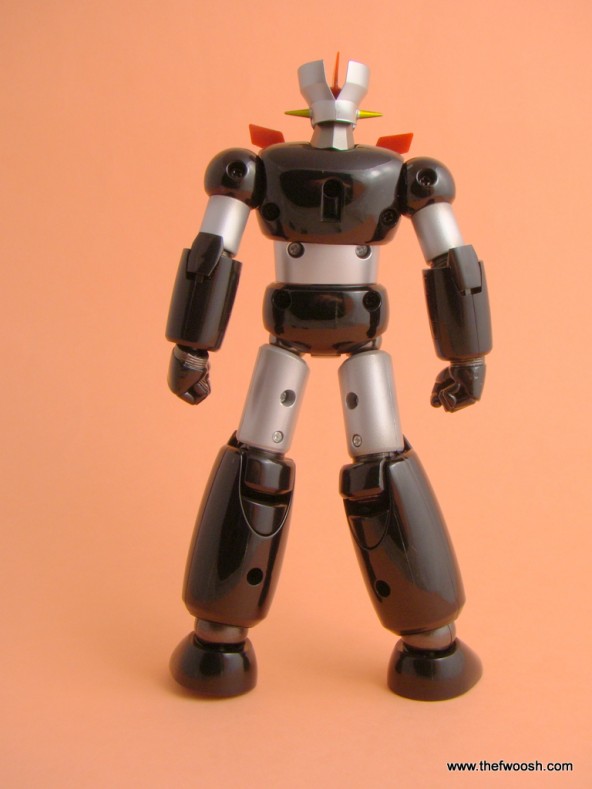 This is an excellent pick up for the serious collector. These are not cheap figures and you'll want to put these in a good display spot. For the nostalgists, these figures are the perfect chance to cash in on some classic goodness from your youth with a modern twist.
You can still pick this guy up on Amazon.com http://www.amazon.com/GX-45-Mazinger-Chogokin-Metal-Figure/dp/B001U5ZRJI
Or at Fwoosh sponsors BigBadToyStore in their vintage items: http://www.bigbadtoystore.com/bbts/product.aspx?product=C4093P0028&mode=vintage
As always, you can discuss this figure further on the fwoosh forums: http://thefwoosh.com/forum/viewtopic.php?f=91&t=74302