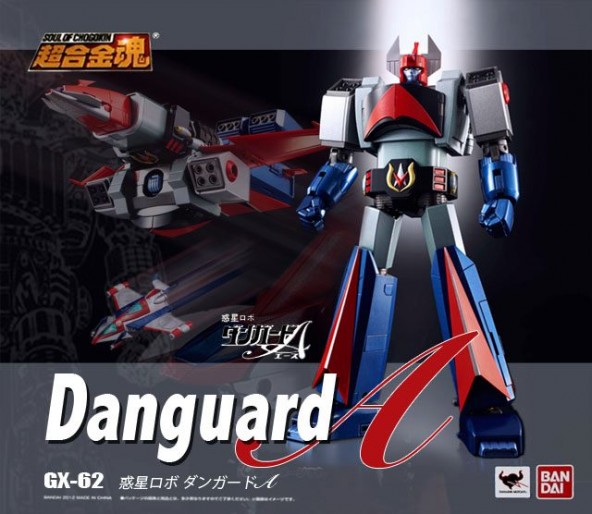 On their Facebook page, Bandai Japan recently announced a new addition to their Soul of Chogokin line — Dangaurd Ace. This is another one of those childhood toys that I will have to pick up in order to feed my sense of nostalgia.
First appearing in Japan in 1977 and then as part of Force Five airing in the US during the late '70s and early '80s, as well as Marvel Comics from same period, Danguard Ace was a quick favorite of mine. Along with Combattra or Combattler V and Raideen, these were some of my favorite mechs. As covered in the recent review of SOC's Mazinger Z, I do love these 6-inch diecast robots.
Danguard Ace isn't due out until August 2013 and I look forward to its eventual arrival at command central.
You can see more pictures on the SOC Facebook page:
You can find him for preorder at Fwoosh sponsors Hobby Search and BigBadToyStore.
http://www.1999.co.jp/eng/10222427
http://www.bigbadtoystore.com/bbts/product.aspx?product=BAN15044&mode=retail
And he is available for preorder at Amazon.com http://www.amazon.com/Bandai-Tamashii-Nations-Danguard-Chogokin/dp/B00C4MD9IM/ref=sr_1_4?ie=UTF8&qid=1365256011&sr=8-4&keywords=danguard+ace
As always you can discuss this further on the Fwoosh forums: http://thefwoosh.com/forum/viewtopic.php?f=91&t=74302