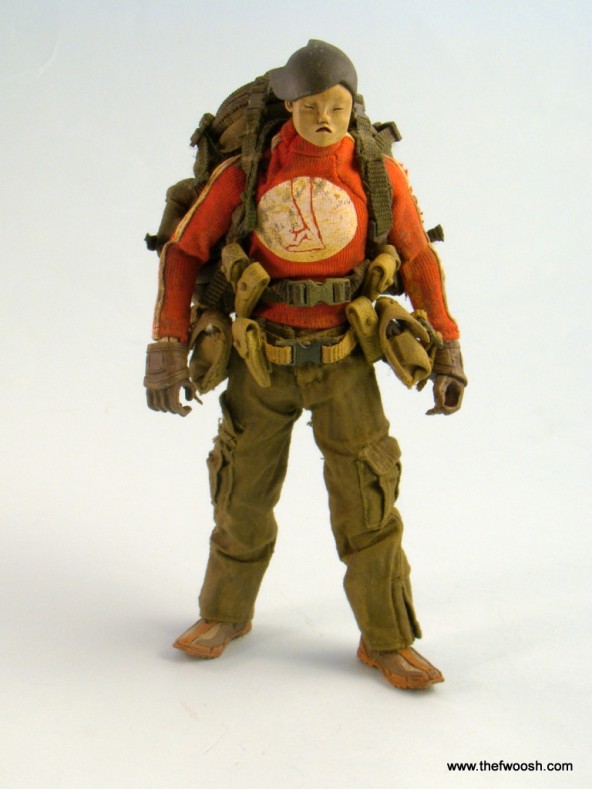 ThreeA Toys released their Heavy Tomorrow Kings earlier this year and I was really excited about getting these figures. The excitement stems from new pants, new shirts, new gear, and working backpacks. In addition, these figures sport new heads, or I should say new hairdos. I never found confirmation, but the figures also sport the Tomorrow Queen hands which are smaller than the Tomorrow King hands. These are portable figures, or 1/12 scale, or 6-inch figures.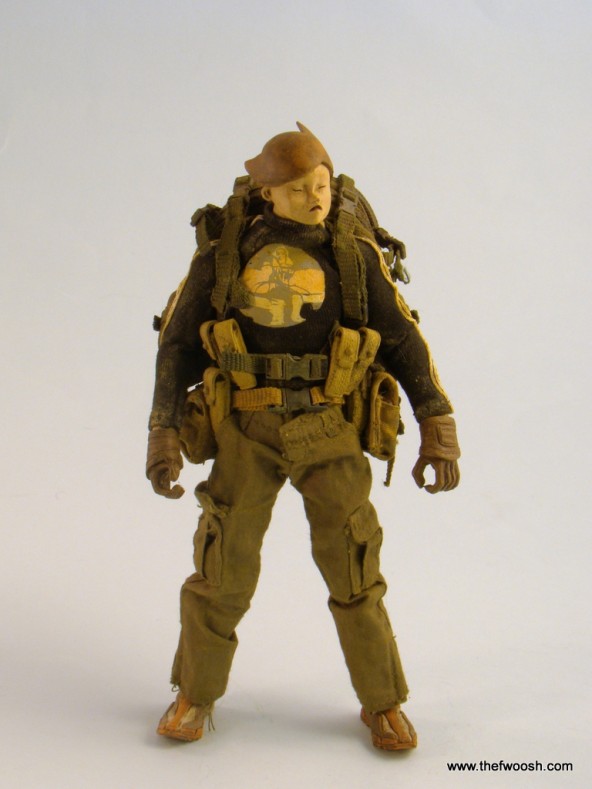 The figures that were offered during the sale were Kato, Nasu, and Soh. Soh is hands down my favorite; he's like a grown up version of Astro Boy — red shirted, black haired, and carries some serious firepower. All three carry big-ass bazookas for blowing things up.
Heavy Tomorrow Kings are part of Ashley Woods Popbot universe and seem to be part of a demolition group responsible for blowing things up. Works for me. They look the part.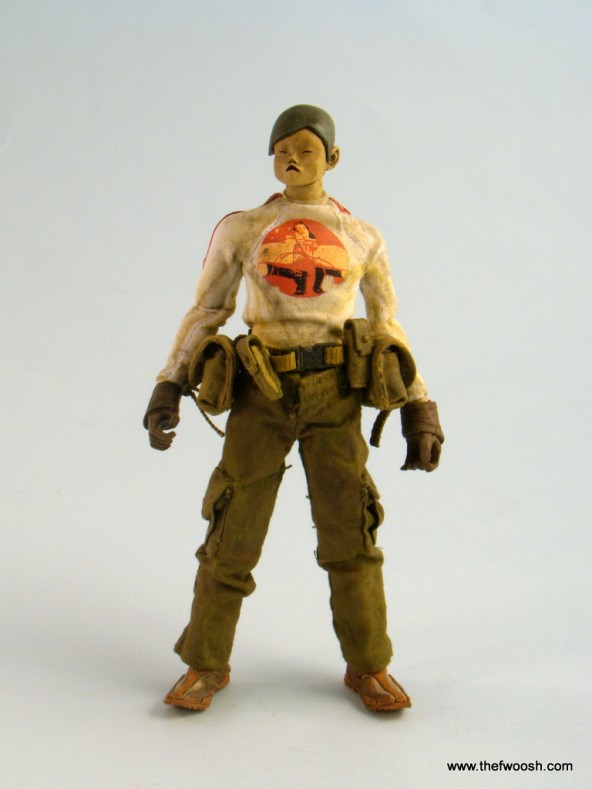 The figures use the standard ThreeA superposeable body; there isn't much to report on that front that hasn't been covered before. The shoes are standard Tomorrow King fare; however, as mentioned above, the hands are different than the previous Tomorrow King releases. The hands look to be Tomorrow Queen hands. They're smaller and sit further down the wrist making the arms seem longer. The hands do hold the bazookas and don't flop around too much, which is a plus, but I don't see the need for the different hands.
The head sculpts are different, they've lost a bit of the round look and they are thinner, but I still like a little facial variation. The hair,on the other hand, is new and fun; it has a very Astro Boy feel to it, making it fun and innocent.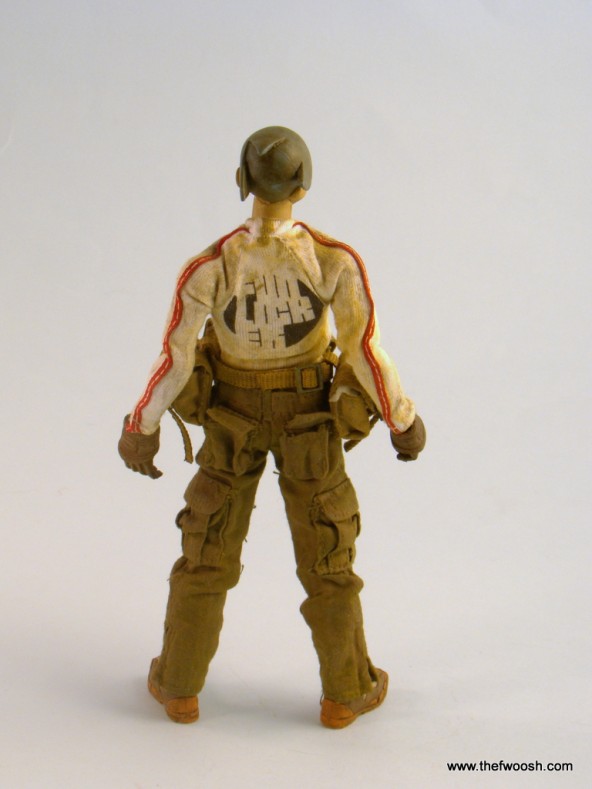 I love the fact that ThreeA is able to make the t-shirts and the prints come out so well. Fantastic. I'm still in love with their ability to shrink clothes down to 1/12 scale and make them look great. Belts and webbings are well done and I'm a fan of the pouches. I think everyone needs to walk around with webbing and pouches.
ThreeA continues to excel with dirty paint apps. Their washes and drybrushing give the figures a gentle touch of realism. But they stink to high heaven. I feel like I need to leave them out for a month to let the fumes burn off. It's enough to kill a man.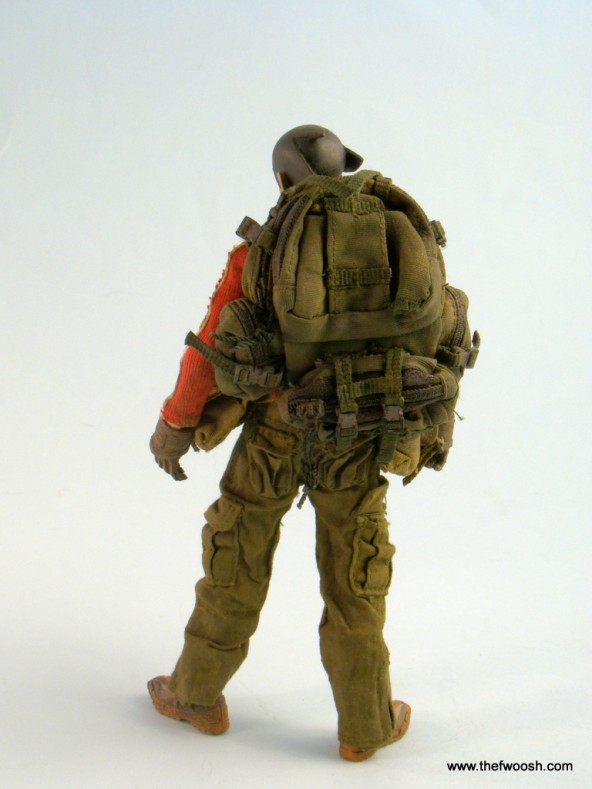 Once again, a fun bunch of figures and worth the money and the wait. If you do like ThreeA, I recommend that you pick up these figures for your portable collection.
You can still preorder these on BigBadToyStore:
Soh
http://www.bigbadtoystore.com/bbts/product.aspx?product=THR10054&mode=retail
Kato
http://www.bigbadtoystore.com/bbts/product.aspx?product=THR10052&mode=retail
Nasu
http://www.bigbadtoystore.com/bbts/product.aspx?product=THR10053&mode=retail
And as always you can discuss them further on the fwoosh forums: http://thefwoosh.com/forum/viewtopic.php?f=91&t=85354