Due to high prices and difficultly finding new merchandise at brick-and-mortar stores, many toy fans are experiencing action-figure fatigue. Fight it with these awesome DC Heroes Bendys from NJ Croce!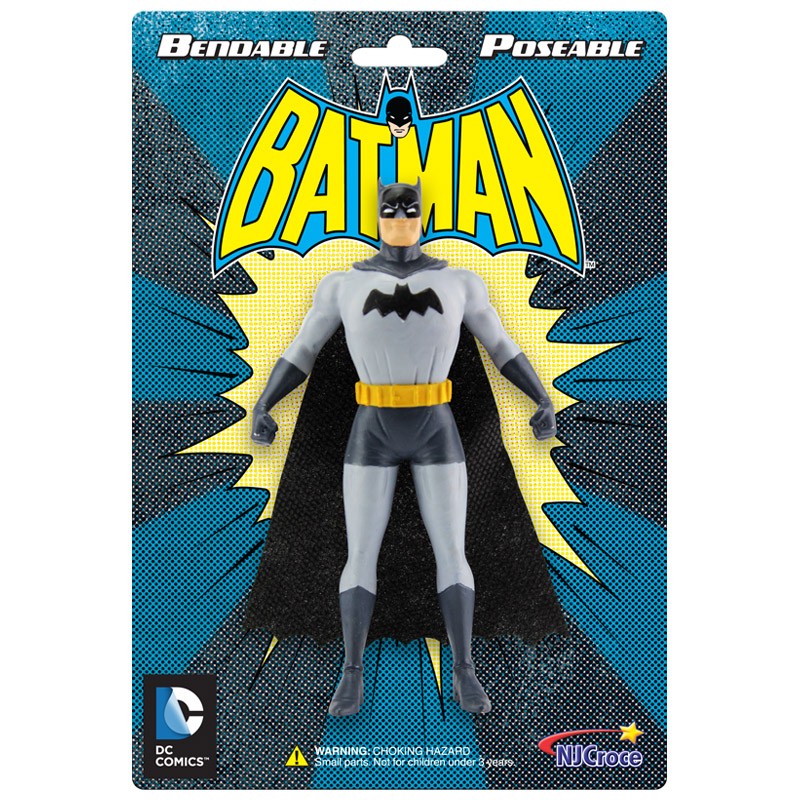 I've never had a very high opinion of bendy figures. The detail always seemed soft, the paints were minimal at best, and, most importantly, for something called a "bendy" it couldn't actually bend enough to do anything but stand there! Well, lie there — they couldn't really stand, either. They've always struck me as cheap crap that wasn't worth owning. Then I got a look at these babies…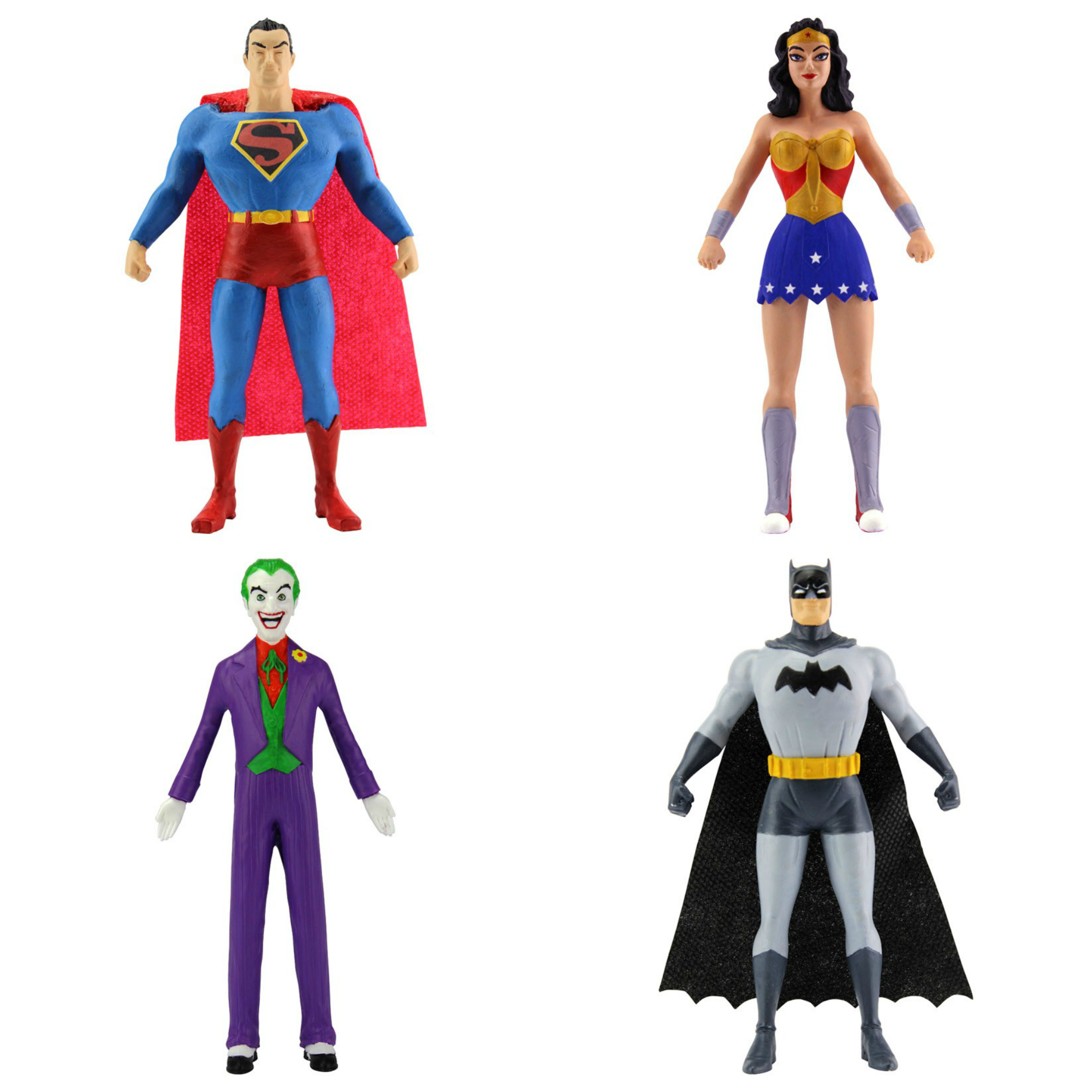 Ladies and Gentlemen, presenting the Bendy 2.0! NJ Croce knocks it out of the park with these beautiful representations of some of DC's greatest characters! If these look strangely familiar to you, there's a reason. Even though the packaging doesn't mention it, the figures (other than Joker) appear to be based on comics creator Darwin Cooke's art, specifically from the mini-series DC: The New Frontier.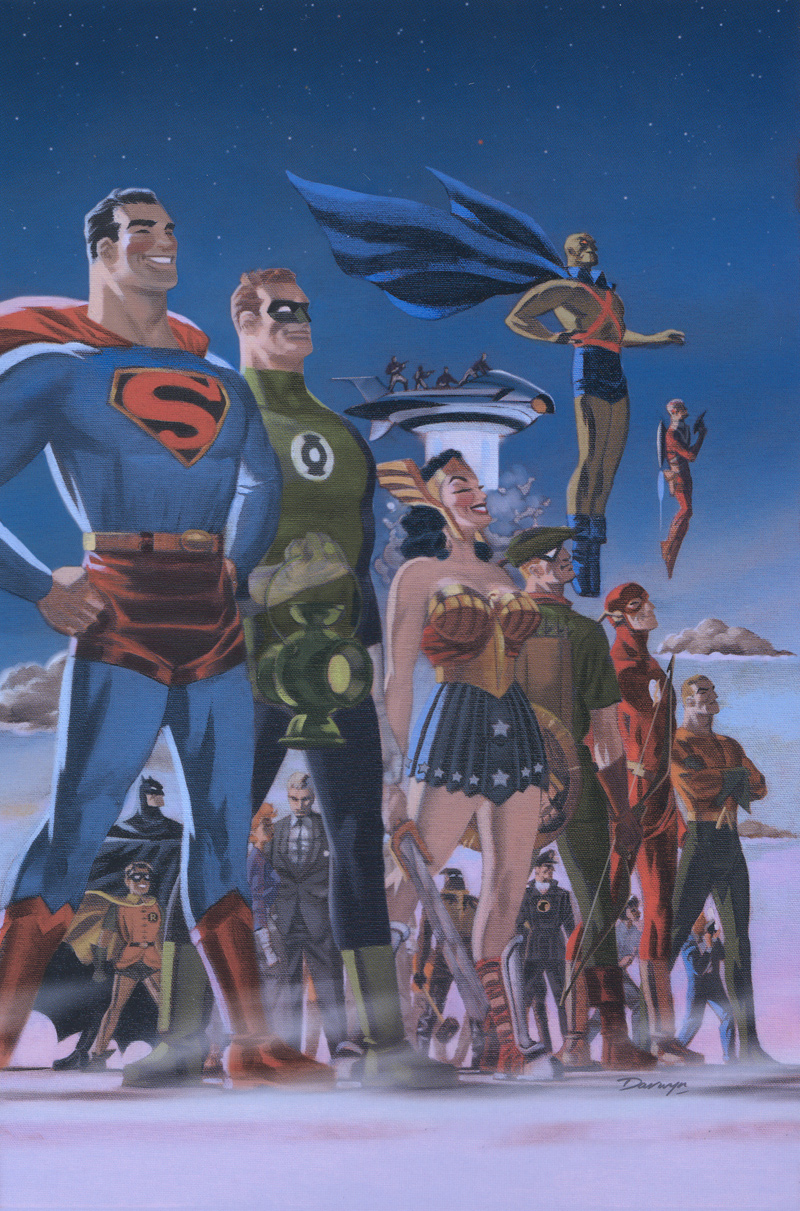 I am totally cool with this. I love Cooke's take on the characters. His realistic body types, square jaws, and "squinty" eyes are stylistically reminiscent of Max Fleischer's Superman cartoons of the 1940s, a design which proves wonderfully toyetic.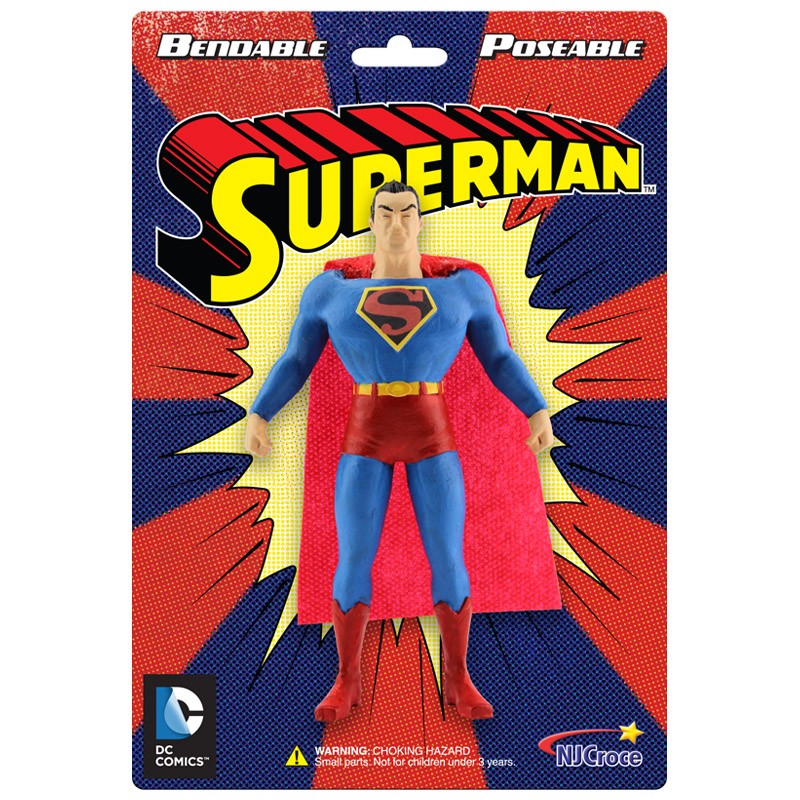 Ah, yes — underwear on the outside, just as nature intended! This figure looks terrific considering it's just a big hunk of rubber. The detail is sharp and pops nicely against the colorful paint. The cloth cape even looks good, reflecting the overall aesthetic better than a rubber cape would.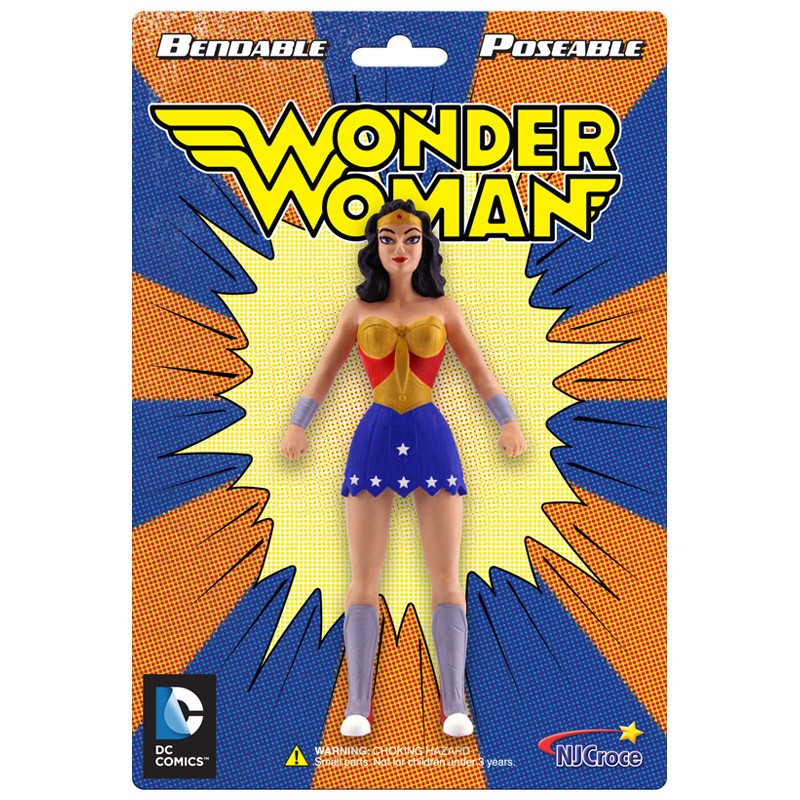 Now, I don't have these in hand so I can't vouch for their flexibility. It appears Wonder Woman's arms have a pretty free range of motion, but I'd guess the legs are a bit restricted by the skirt. If you're a kid you won't care; as playthings, I'm sure these are plenty of fun to throw around or just plain bash into each other. As far as a collector is concerned, I don't know that they would actually be taken off of the packaging.
A big part of the appeal of these bendys is the wonderful card art. The classic Joker logo and corresponding design frames the figure beautifully,  providing a sense of dynamism and character-specific action that the toy outside of its packaging would not possess. The use of the zip-o-tone dot pattern and the vibrant comic book-style coloration make the figures appear to leap off of the page!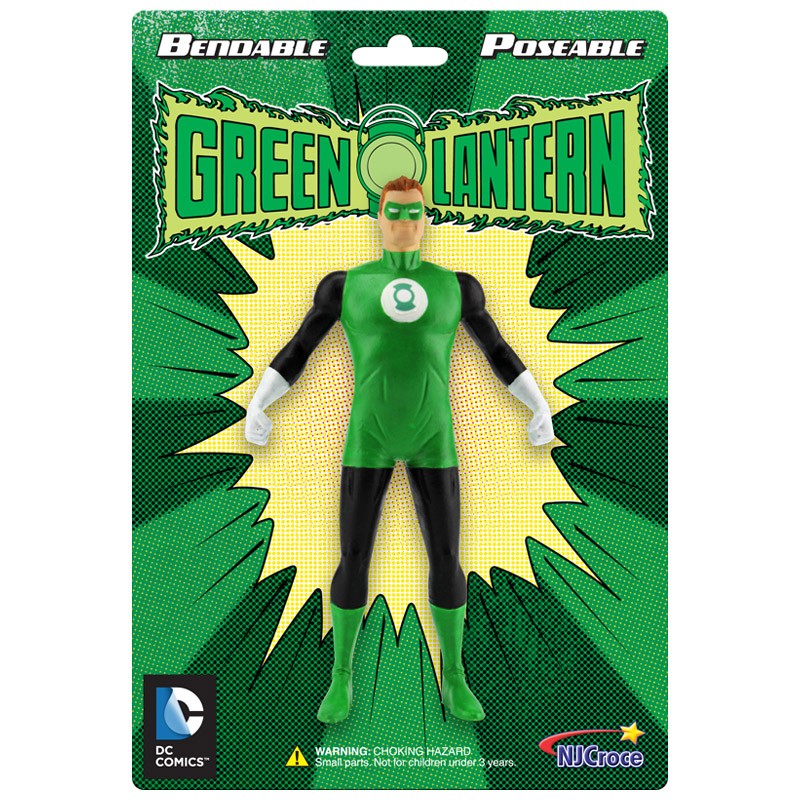 Each figure having it's own unique logo and background art pushes these even further away from the old-school "rack toys" of yesteryear. As far as display pieces go, these would look great either individually or grouped together as a set. At $7.99 apiece, it's certainly affordable to collect 'em all. Hey, maybe if they do well we could get a second series. I don't think I'm alone when I say I'd love to have a Classic Green Arrow, Flash, and Jimmy Olsen on my shelf!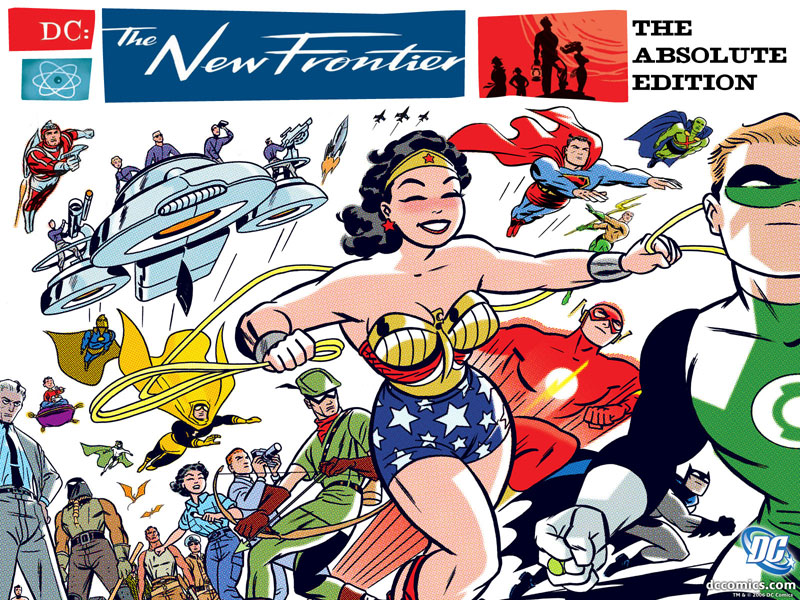 NJ Croce's DC Heroes Bendys are available here – http://www.entertainmentearth.com/hitlist.asp?company=Nj+Croce – as well as directly from NJ Croce itslef – http://store.njcroce.com/
Discuss this topic here: http://thefwoosh.com/forum/viewtopic.php?f=13&t=86538
Jason R Mink IS the Man in the Ant Hill! – 03/22/13