Well, the results are in and there's no point in wasting time, so let's get right to them!
10.  Coming in at number 10 is Silver Samurai: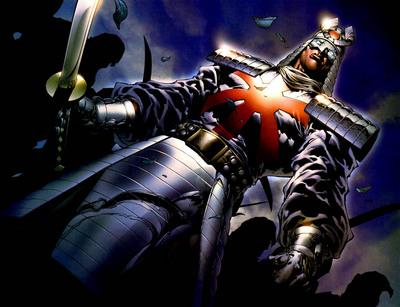 A villain of mutants and super heroes alike, Silver Samurai would make an excellent choice to add to the baddies shelf.  He's fought everyone from Wolverine to Daredevil and his cool looking costume alone makes him worthy of this list.
9.  At number nine is Darkhawk: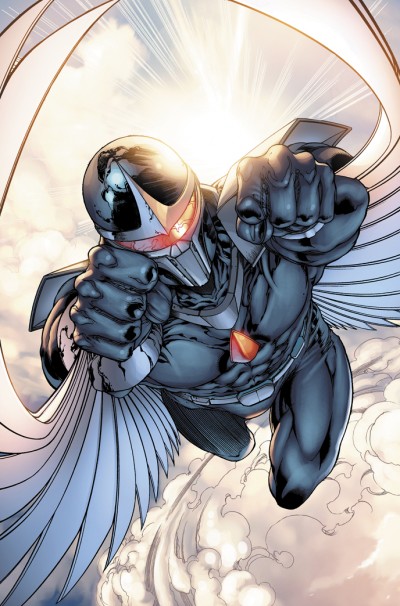 Speaking of cool-looking costumes, our boy Mr. Powell here is long overdue for the Legends treatment.  Never a major star, Darkhawk is the ultimate team player as he's guest starred and teamed-up with seemingly every other Marvel hero.   As long as the wings can be worked out to function properly, this would be a welcome addition to the shelves.
8. Once again making the ML top ten is Jubilee: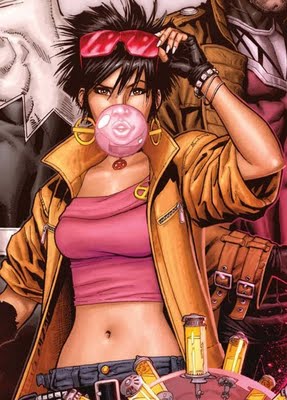 Ever since she was created in the '90's  Jubilee has always had a dedicated following.  She has some big fans and they showed up to get her into the top ten.
No number seven here because we had a tie at number six:
6. Captain Marvel (Monica Rambeau) and Luke Cage: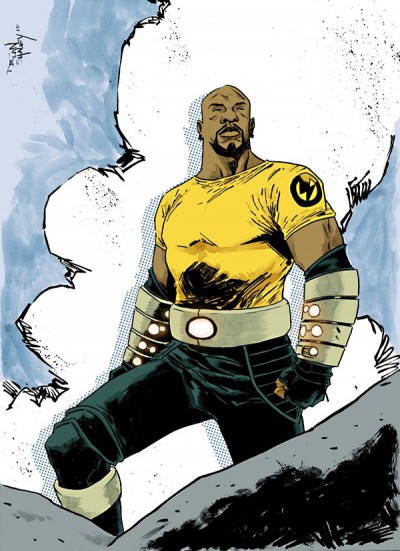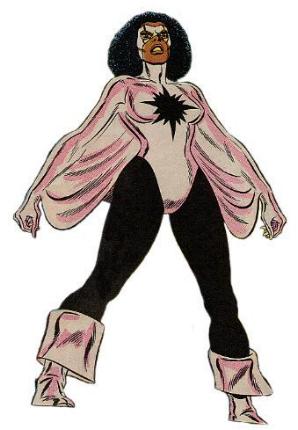 Yep, a tie for the sixth spot.  Both are glaring omissions to the ML lineup, in my opinion.  Cage is a major player in the Marvel Universe, and both his disco look and current figure are way outdated and need upgrades.  Capt. Marvel has had a few different names and costumes and they all got votes, but this version of Ms. Rambeau was the heavy favorite.
5. Starting off the top five is the Lord of the Dark Dimension — Dormammu: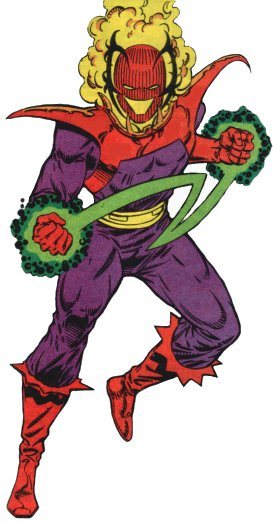 Dr. Strange's  most powerful and dangerous enemy, Dormy is long overdue for an ML figure. With his very unique look and major baddie street cred this is a no-brainer.
4. At number four is the Multiple Man — Jamie Madrox: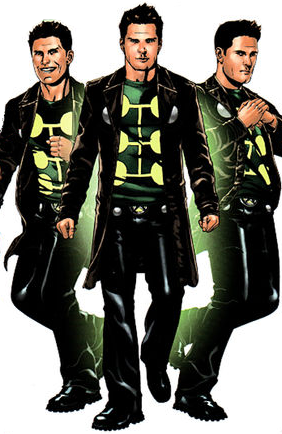 Whether it's skull cap, street clothes, X-Factor, or the good 'ol classic version, Mr. Madrox needs to get a figure.  There was a prototype shown in the ML figure vote case, but perhaps we can do better and get an even better figure of the Multiple Man.  Shouldn't be a problem for us to promise to all buy extras, though!
2. Standing tall with a solid number three finish is Gladiator: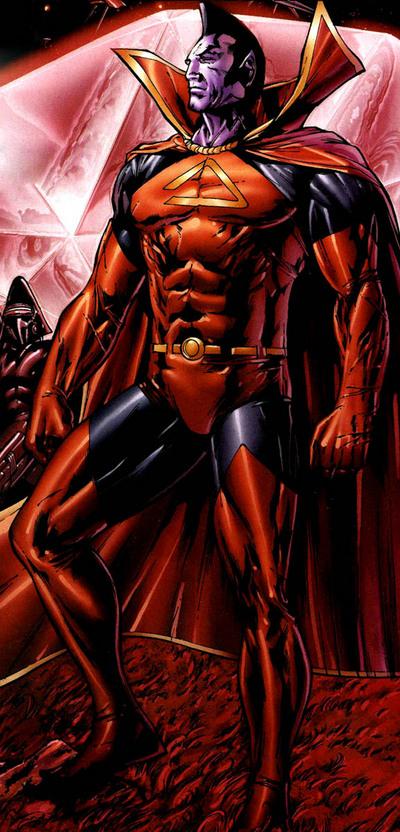 With Gladiator being such a fan favorite and a character integral to many important X-Men story lines, it's a wonder how we don't have this guy yet.  We can only hope that with the Sentry/Hyperion buck body out it will only be a matter of time before the  Protector of the Shi'ar Imperial Guard gets the ML treatment.
And amazingly enough there is no number two because *GASP* there's a tie at the top spot!
The winner(s) of the 2013 Official Marvel Legends Fwoosh Top 10 is/are:
1.Enchantress and Polaris:
Can you believe a tie at the top spot?  Well, regardless, both of these ladies deserve to be on every ML top-ten wishlist. A Thor villain and a member of the X-Men make for a couple obvious choices for future lineups.
As for the BAF, it wasn't even close. Lockjaw took the top spot more than doubling the votes of any other challenger.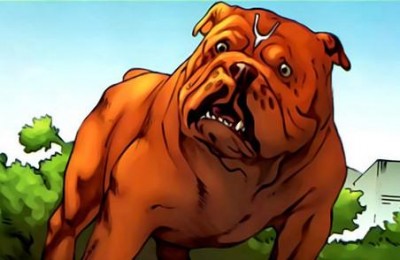 Don't look so surprised there, big fella. Who wouldn't want a loyal, super strong, teleporting best friend?
Well, there it is, folks.  I'm sure some of you will be happy with these, and others… maybe not so much.  If your favorite character didn't make it this time, there will always be another top ten just down the road.
Just to show how important every vote is, there were four characters tied for 11th:
Executioner: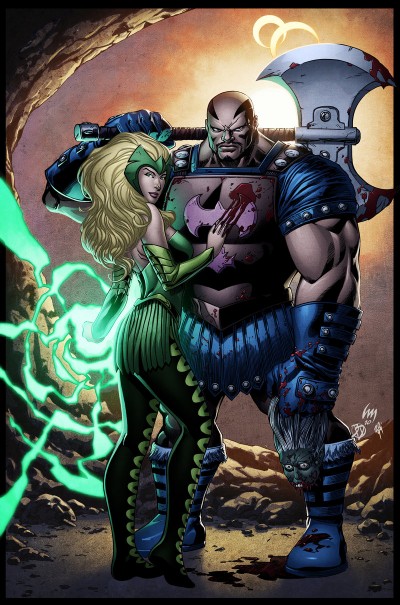 Nighthawk: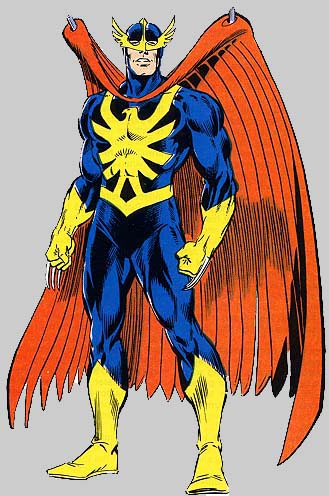 Baron Helmut Zemo: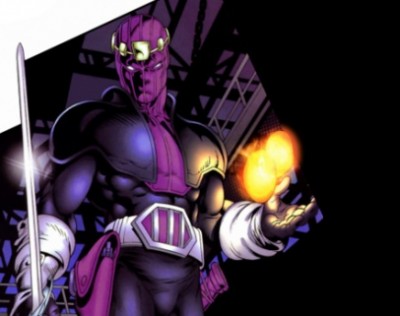 Jack of Hearts: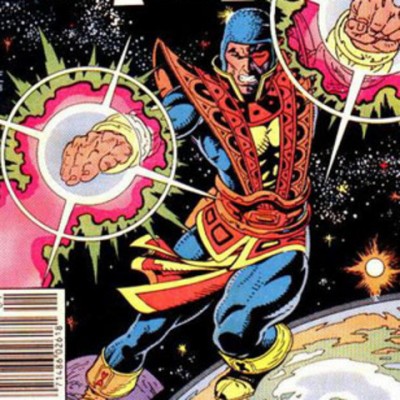 The complete breakdown can be seen below, and you can really see just how close a lot of the spots were.  Another vote in a different direction and things would have been very different.  And last, but not least, thanks a ton to fellow Mod tommyboy1972 for all the help.  Couldn't have done it without him for sure.
Thanks to all you Fwooshers who voted and hopefully everyone had fun with this.  Stay tuned for more top tens across some of the Fwoosh toy categories!
Character
Total
Enchantress
36
Polaris
36
Gladiator
30
Multiple Man
26
Dormammu
25
Luke Cage
24
Captain Marvel [Monica Rambeau]
24
Jubilee
23
Darkhawk
22
Silver Samurai
21
Baron Zemo [Helmut]
20
Executioner
20
Jack of Hearts
20
Nighthawk
20
AIM Agent
19
Nova [Annihilation]
19
Radioactive Man
19
Medusa
17
Venom [Flash Thompson]
16
Shang Chi
15
Hellcat
14
Magneto
14
Northstar
14
Star-Lord
13
Storm [first appearance]
13
Count Nefaria
12
Mockingbird
12
Tiger Shark
12
Black Cat
11
Grim Reaper
11
Dazzler
10
Magik
10
Quasar [Wendell Vaughn]
10
Kate Bishop
9
Sauron
9
Scarlet Witch
9
Whirlwind
9
Aurora
8
Black Widow [Avengers movie]
8
High Evolutionary
8
Odin
8
Snowbird
8
White Rabbit
8
Wonder Man [safari jacket]
8
Crystal
7
Firestar
7
Gorgon
7
Machine Man
7
Sleepwalker
7
Agent Phil Coulson
6
Cable
6
Firelord
6
Grey Gargoyle
6
Ms. Marvel
6
Rogue [Jim Lee]
6
Scarlet Spider [Blue Hoodie]
6
Shaman
6
The Hood
6
Warlock [New Mutants]
6
Attuma
5
Doctor Strange [Modern]
5
Graviton
5
Karnak
5
Mandarin
5
Morbius [classic]
5
Red Skull
5
Sunspot
5
Thanos
5
Thundra
5
Triton
5
Baron Mordo
4
Black Tarantula
4
Brother Voodoo
4
Mary Jane
4
Penance
4
Puma
4
Quasar
4
Sif
4
Slapstick
4
Sunfire
4
Titania
4
x-23 [x-force]
4
Ant Man [Eric O'Grady]
3
Beast [perez]
3
Black Tom Cassidy
3
Chameleon
3
Dazzler [Outback]
3
Deathbird
3
Dust
3
Fandral
3
Guardian
3
Loki
3
Luke Cage
3
Mach I
3
Molly Hayes
3
Mr Hyde
3
Nico Minoru
3
Prowler
3
Rescue
3
Shatterstar
3
Speedball
3
Spider-Man 2099
3
Storm [Modern]
3
Vindicator [Heather Hudson]
3
Wolfsbane
3
A-Bomb
2
Angel
2
Ant-Man [Irredeemable Ant-Man]
2
Arcade
2
Avalanche
2
Beast [first appearance]
2
Bi-Beast
2
Black Bolt
2
Black Knight
2
Blade [classic]
2
Blink [Age of Apocalypse]
2
Blue Marvel
2
Boomerang
2
Captain Marvel [Carol Danvers]
2
Cardiac
2
Citizen V
2
Crimson Dynamo [Classic]
2
Cyber
2
Destiny
2
Doppelganger
2
Dr Spectrum [classic]
2
Gambit [Modern]
2
Gravity
2
Havok [Modern]
2
Havok [Starjammers]
2
Hela
2
Hellfire Club Soldier
2
Hogun
2
Ikaris
2
Iron Man [Avengers Movie Mark VII]
2
Iron Man [Heroes Return]
2
Machine Man [Nextwave]
2
Mad Thinker
2
Magma
2
Magus
2
Man Ape
2
Marrow
2
Mastermind
2
Maverick
2
Misty Knight
2
Moondragon
2
Namor
2
Namor [X-men]
2
Nova
2
Nuke
2
Paladin
2
Pixie
2
Red King
2
Sasquatch
2
Scarlet Witch [Classic]
2
Starfox
2
Star-Lord [Annihilation]
2
Thor [Ultimate]
2
Throg
2
Thunderstrike
2
Toad
2
Venom [classic McFarlane]
2
War Machine [First Appearance]
2
Warbird [Shi'ar]
2
Wonder Man [1st Appearance]
2
Zzzax
2
Agent Coulson [Movie]
1
Ahab
1
AIM
1
Airwalker [Gabriel Lan]
1
Anaconda
1
Angel (First Appearance)
1
Anole
1
Antman/Scott Lang (FF version)
1
Apocalypse
1
Apocalypse [Age of Apocalypse]
1
Ares
1
Armor
1
Aunt May
1
Balder
1
Banshee
1
Baron Blood [classic]
1
Basilisk {Basil Elks}
1
Bastion
1
Beast
1
Beast [70s]
1
Beast [90's]
1
Bengal
1
Bishop [Messiah era]
1
Black Bolt [New Avengers]
1
Black Knight [classic]
1
Black Widow
1
Blastaar
1
Blazing Skull
1
Blink
1
Boom Boom
1
Boomer
1
Bruce Banner
1
Bullseye
1
Cannonball [Modern]
1
Captain America [Classic]
1
Captain America [Earth X]
1
Captain America [Marvel NOW]
1
Carnage
1
Chamber
1
Chase Stein
1
Cloud 9
1
Colossus [Utopia]
1
Crimson Dynamo [Mark IV]
1
Crossfire
1
Crusader [Z'Reg]
1
Cyclops (First Appearance)
1
Cyclops [Age of Apocalypse]
1
Cyclops [Jim Lee]
1
Daredevil
1
Daredevil (armoured)
1
Darkstar
1
Deathbird [Jim Lee]
1
Deathlok [Bronze Age]
1
Death's Head
1
Destroyer
1
Doctor Nemesis {X-Club}
1
Dr. Druid
1
Dr. Octopus [Larson White Suit]
1
Dr. Pym [Red Jumpsuit]
1
Dr. Strange
1
Dr. Strange [New Avengers]
1
Dreadknight
1
Dum Dum Dugan [howling commandos]
1
Echo
1
Electro [classic]
1
Elsa Bloodstone [Nextwave]
1
Exodus
1
Falcon [first appearence]
1
Firelord [Annihilation]
1
Frankencastle
1
Frog Mam
1
Galacta
1
Gambit
1
Gamora
1
Gargoyle [Isaac Christians]
1
Ghost {classic costume}
1
Ghost Rider [classic]
1
Goblin Queen
1
Gorgon [Tomi Shishido]
1
Gorilla Man [Ken Hale]
1
Grim Reaper [zombie]
1
Gwen Stacy
1
Hammerhead
1
Hardcase [Ultraverse Earth-93060]
1
Havoc (X-factor)
1
Havok [90's X-Factor]
1
Havok [Larocca]
1
Hazmat
1
Heimdall
1
Hercules
1
Hogan
1
Hood
1
Hulk [Heroic age]
1
Ice Man (First Appearance)
1
Iceman
1
Iceman [AoA]
1
Iceman [AvX]
1
J Jonah Jameson
1
Jackal
1
Jocasta
1
Joe Fixit
1
Jubilee [vampire]
1
Kaine
1
Kaine [Clone Saga]
1
Ka-Zar [loincloth & mocassin boots]
1
Kid Gladiator
1
Killer Shrike
1
Kingpin
1
Kitty Pryde
1
Korvus
1
Kraven [modern]
1
Lady Deadpool
1
Lightspeed [Avengers Academy]
1
Living Laser
1
Luke Cage [Civil War]
1
Madcap
1
Madman
1
Madusa
1
Maggot
1
Magik [New Mutants uniform]
1
Magneto [Age of Apocalypse]
1
Mandarin [modern]
1
Mandriod
1
Mantis
1
Mantra [Ultraverse Earth-93060]
1
Marvel Boy [Noh-Varr]
1
Marvel Girl (First Appearance)
1
Medusa (FF version)
1
Megan [Excalibur]
1
Meltdown
1
Mephisto
1
Mercury
1
Merged Hulk
1
Mimic
1
Mister Hyde
1
Molecule Man
1
Moonstone [Ms. Marvel]
1
Morg
1
Morph [Animated]
1
Mr Fantastic [Solve Everything]
1
Mysterio [classic]
1
Namor [Modern]
1
Nick Fury [Modern]
1
Nick Fury Jr. [Marvel NOW!]
1
Night crawler [Second coming]
1
Night Thrasher
1
Night Thrasher (1992 version)
1
Nightcrawler
1
Nightcrawler [Age of Apocalypse/white costume]
1
Nightcrawler [AoA]
1
Nightcrawler [Uncanny X-Force]
1
Nightshade
1
Nimrod
1
Noh Varr [Dark Avengers]
1
Nomad [Jack Monroe blue & yellow with cape]
1
Nova [classic]
1
Odin [Fear Itself]
1
Old Man Logan
1
Omega [Michael Pointer]
1
Plantman {masked & caped version}
1
Prodigy [Ritchie Gilmore]
1
Prof. X {first class}
1
Professor X [Hoverchair]
1
Prototype [Ultraverse Earth-93060]
1
Punisher [Captain America costume]
1
Punisher [Noir]
1
Purple Man
1
Quasar [90s]
1
Quasar [Annihilation]
1
Quasar [Annihilators]
1
Quasar [Modern]
1
Quentin Quire
1
Ragnarok
1
Rockslide
1
Rom
1
Sabretooth [Age of Apocalypse]
1
Satana
1
Satana [classic]
1
Scarlet Witch (modern)
1
Scorpion [classic Ditko]
1
Sebastian Shaw
1
Shadow King
1
Shadowcat (classic blue costume)
1
Shatterstar [90's]
1
Shatterstar [X-Force 1st]
1
She-Hulk (FF version)
1
Shocker [classic]
1
Shriker
1
Shroud
1
Silver Sable
1
Sin (Red Skull's daughter)
1
Siryn [90's]
1
Son Of Satan
1
Songbird [original Thunderbolts era]
1
Speed
1
Sphinx
1
Spider Man [Black Costume]
1
Spider-Ham
1
Spider-Man [Captain Universe]
1
Spitfire
1
Spot
1
Squirrel Girl
1
Star Lord
1
Star Lord {current}
1
Star-Lord [GOTG]
1
Stature
1
Stegron
1
Stegron [classic]
1
Stingray
1
Storm [Uncanny X-Force]
1
Strong Guy
1
Strong Guy (X-Factor)
1
Strong Guy [modern]
1
Stryfe
1
Surtur
1
Swarm
1
Swordsman
1
Tabitha Smith [Nextwave]
1
Taskmaster {Udon}
1
Terror
1
Thanos [Modern]
1
The Captain [Nextwave]
1
The Hulk [Grey Mcfalrane]
1
The Night Man [Ultraverse Earth-93060]
1
Thor (Simonson blue and gold Armor)
1
Thor [Modern]
1
Thunderbolt Ross [classic]
1
Toad [Ultimate]
1
Tombstone
1
Trapster
1
Triathlon
1
Turner D. Century
1
Typhoid Mary (classic)
1
Ulik
1
Ultron [Classic]
1
Valkyrie [Heroic age]
1
Valkyrie [Modern]
1
Valkyrie [Secret Avengers]
1
Valstagg
1
Vision
1
Vision [classic]
1
Vulcan [Gabriel Summers]
1
War machine [Heroic age]
1
Wasp
1
White Tiger [Angela del Toro]
1
White Tiger [Classic]
1
White Tiger [Hector Ayala]
1
Wizard
1
Wolverine [Old Man Logan]
1
Wonder Man
1
X-Man [Nate Grey]
1
Yondu
1