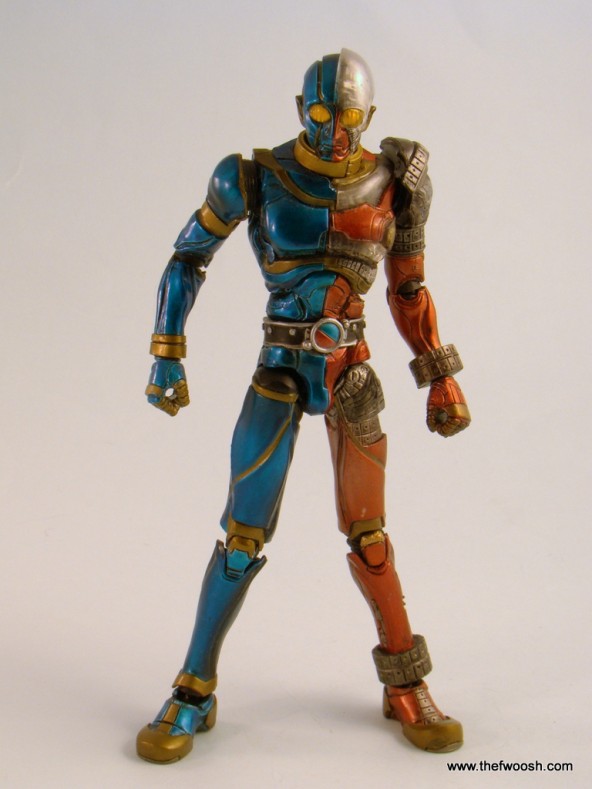 Let me start by saying this is a really old figure — not ancient, but old. This figure first debuted in 2001 as part of Bandai's S. I. C. line, or Super Imaginative Chogokin, a line which started in 1998 with statue figures. The first introduction to S. I. C was in the pages of Hobby Japan. There was a time where I wanted to buy the original statue figures, but my burning desire to have articulated figures keep me from investing.
Kikaider is another tokusatsu TV show from the early '70s in Japan. It's a mix between Astro Boy and Frankenstein. Yes, even in the '70s Japan was mixing themes to come up with some weird creations. In 2000 there was an anime series I have not seen either, but I will be adding them to my to watch list in the near future.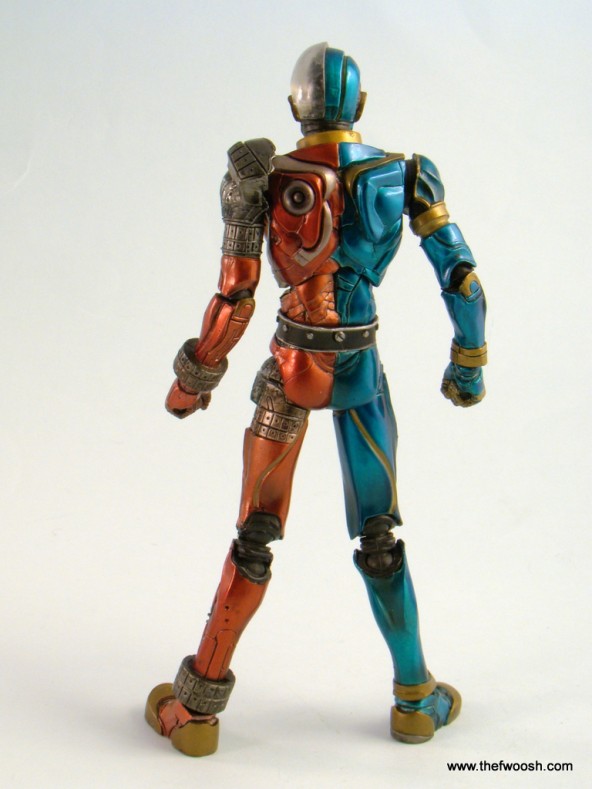 I want to say that I got this figure through HLJ.com or my local comic shop, maybe eBay. I can't be certain, but he's long been a part of any display that I've had in my house. S. I. C. figures are 1/10 scale, a little bit over 7 inches tall. They are big, but the sculpts are amazing, each done by a known Japanese sculptor of the time. I'd love to tell you know I know who sculpted this particular figure, but I don't. But I do know it's beautiful to look at.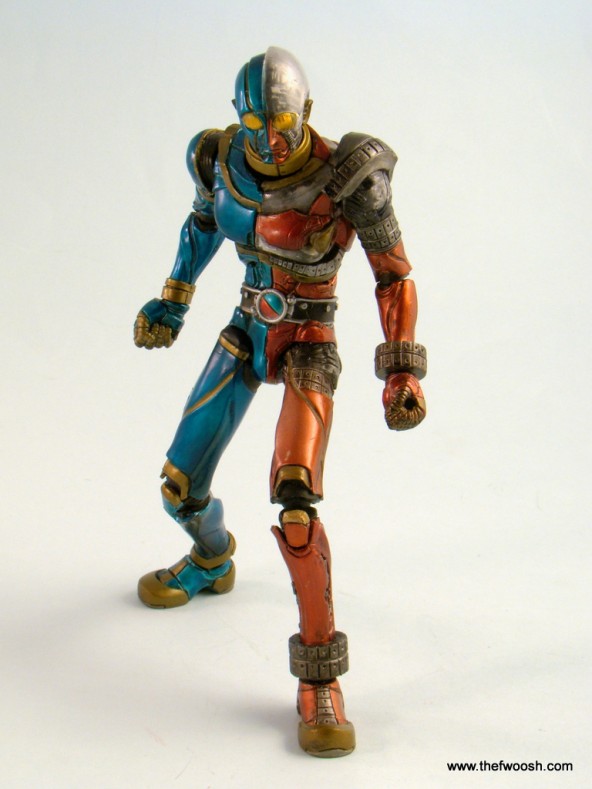 These figures sport decent articulation, at the time they were using ball joints, sometimes double balls with mixed results. This figure has ball ankles, double ball knees, ball hips, ball waist, ball abs, ball shoulders, ball elbows, swivel wrists, ball neck, and a ball head. But don't be fooled, posability is limited at best; the knees and hips work fine, but the shoulders don't provide much, and the elbows can barely bend without popping apart. He's great for limited action posing and really made for vanilla-standing posing.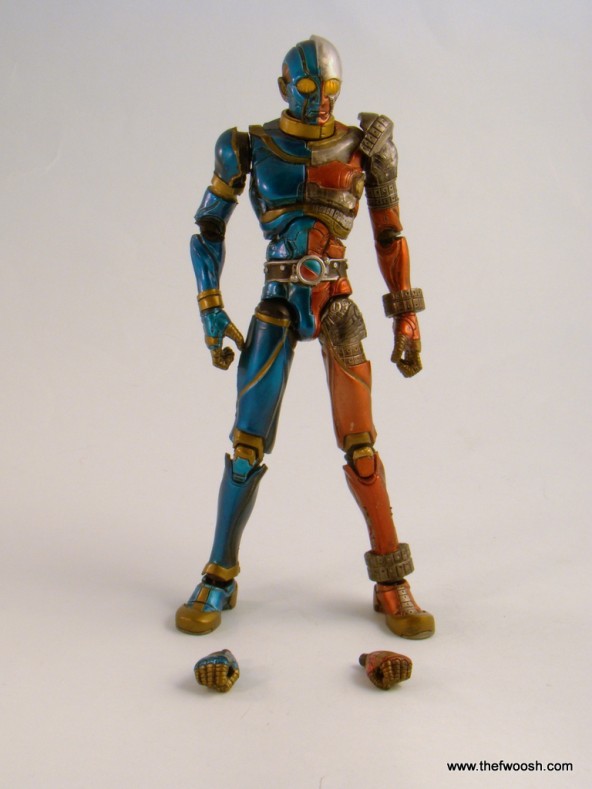 The scultping and paints on this figure are simply amazing, one of my all-time favorite combinations of paint and sculpt. Bandai did an incredible job bringing this figure to life and it really is museum quality.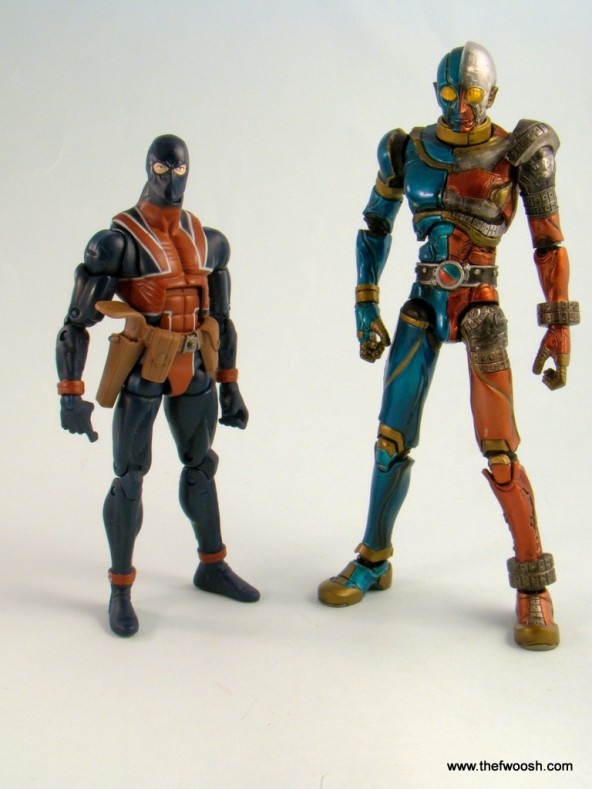 The figure comes with some decent accessories: an extra set of hands, and, most importantly, Side Machine — a big yellow motorcycle with a side car. As with Kikaider, the motorcycle is beautifully sculpted and has wheels that roll and the front wheel turns. Posing Kikaider on the bike is awkward but it can be done; it's best to have him standing next to the bike.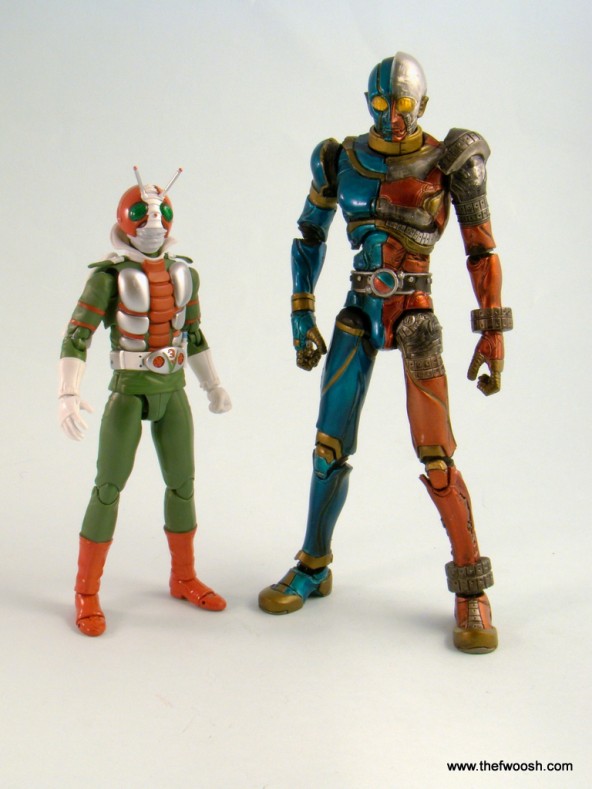 You can still purchase this figure via Amazon.com, otherwise you'd have to try the aftermarket on eBay. I strongly recommend this piece, as it is an early attempt to articulate figures in the S. I. C. line and the sculpt and paint hold their own against any toy being made today.
As always you can continue the discussion on the fwoosh forums: http://thefwoosh.com/forum/viewtopic.php?f=91&t=80130