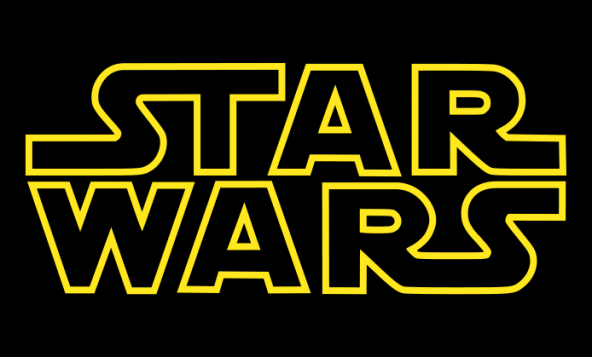 Yeah, Toy Fair 2013 is not even over yet (it is actually just getting started), but this weekend had a lot of big reveals from some of the most popular lines on the Fwoosh, as well as some new surprises. So what ranks the best among all of the reveals? Well, we will have a few articles outlining some of the bigger lines and putting some personal order to what was shown. First up is the brand-spanking-new Star Wars "The Black Series" 1. Star Wars is finally hitting the 1:12 scale and Gentle Giant is going to make me an unapologetic Star Wars action figure collector for the first time in my life. I am excited for all of the figures shown so far, so read on to catch the order.
Counting down from the number four spot all the way to number on this weeks Star Wars chart (did that come in Casey Kasem's voice by chance?):
#4: Darth Maul
The lone Prequel Trilogy-originating character in the first series is a great choice to show off what a line with such a high level of articulation can accomplish. Sure, he is probably not the most popular character in the entire SW universe (but he still has a big following), but I cannot think of another guy they could make to show off some wicked Force-posing for this line. I really cannot wait to find all kinds of acrobatic poses for him and his dual Lightsaber — he is going to look really cool on the shelf. That said, I had to put SOMEONE in the number four spot and, really, I am not completely sure about the paint on his eyes and his placid expression. They don't look bad, just not quite right with the character. Oh, and the soft goods. I hate soft goods so I hope this figure will win me over with the limited use of cloth. It seems like all of the SW stuff was lit strangely in the Hasbro booth, so that might have something to do with it, but it seems like he needs to be a little more "fierce" to match the (thin) characterization of Darth Maul.
At any rate, I cannot wait to pose this guy.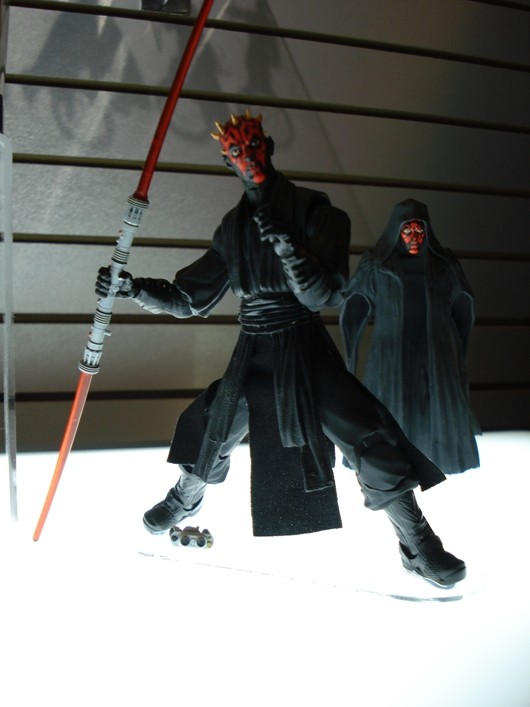 #3: X-Wing Pilot Luke Skywalker
I know he was not a new reveal per se, since we got a look at him a couple of weeks ago via sneak peek, but as strange as it sounds, I think the look of the figure from Toy Fair is actually better than the doctored press pictures. He really does look insanely cool and I have no doubt this costume was selected to show off the detail, but man, I just cannot help but think that his Episode VI Jedi togs would have been perfect for "The Black" series debut. Really, that personal preference and the strength of the other two reveals is the only reason why Luke has to land at number three because I am really looking forward to getting my first 6-inch scale Jedi.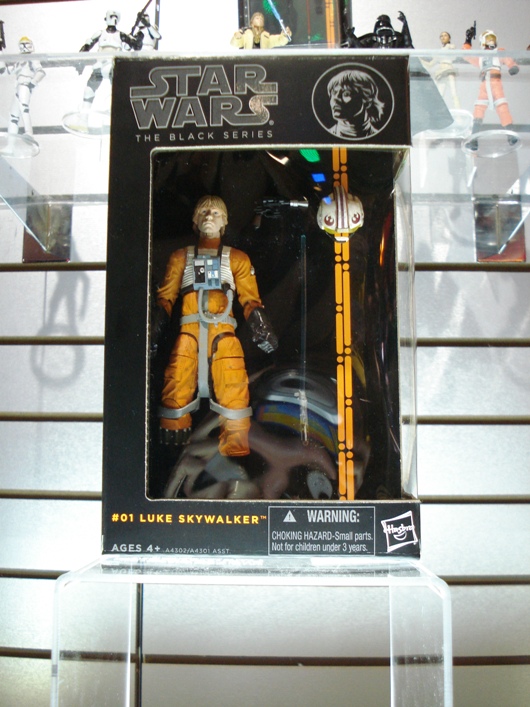 #2: Sandtrooper
Holy moly, Hasbro has got me by the balls to army build a $19.99 figure. Sure, four or five will probably be enough, but, man alive, these guys look great. If all of that paint detail comes through production and the articulation functions well, this is going to be such an incredibly fun figure. I mean, look at that sculpted pauldron on the right shoulder — the realistic detail is so stark. That grungy space aesthetic that original trilogy captured so comes out in droves on this figure, and I love it. Normally when I start collecting a new line I don't make huge space on the shelf for them until the line gets a few series deep. Well, thanks to the Sandtroopers, I am clearing out space already.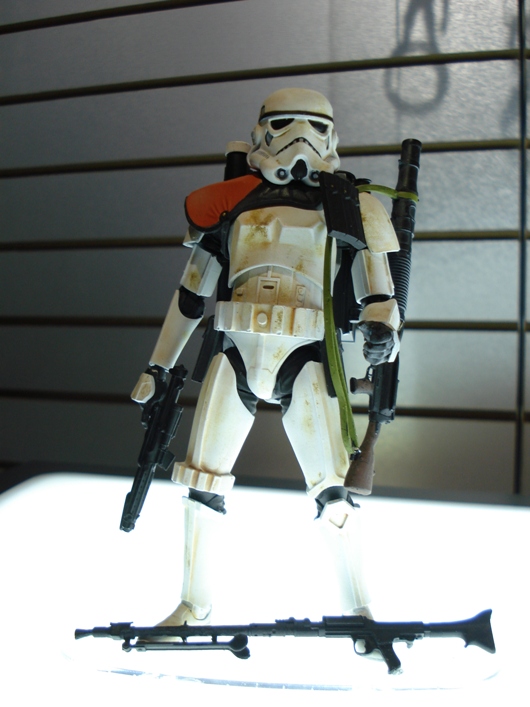 #1: R2-D2
Beep beep boob beep. That is all I have to say. Well, that, and that this thing is damned PERFECTION. I cannot believe what I am looking at, and if production holds up, this might be the figure of the year in many circles. It is certainly in the running for mine already. Damn.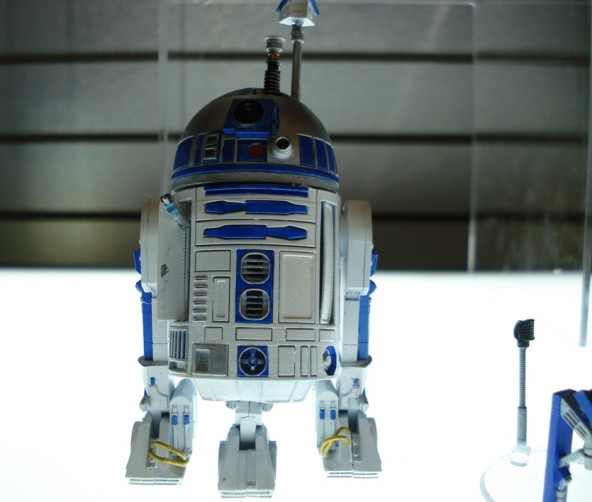 So that is my humble opinion of a line that I simply cannot wait for. I get to be a Star Wars collector! With news that Boba Fett and Han Solo in carbonite might be the SDCC exclusives this year, I would highly recommend backing this horse right from the get-go, I have not been so confident in an instant toy success in a long time.
*Thanks for reading and next up: Masters of the Universe!
Additional Links