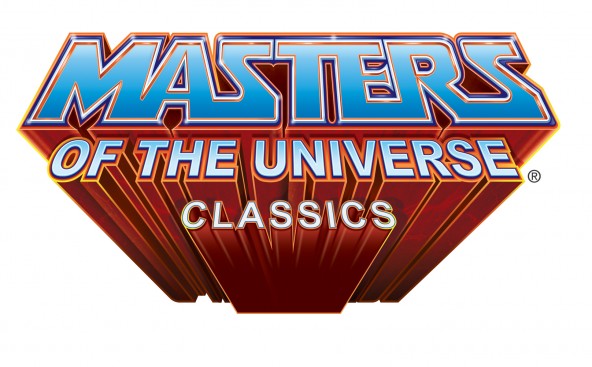 Continuing our rundown of the reveals at Toy Fair 2013 we have gone from all-new in the Star Wars Black series to one of my most reliably-loved lines going right now: Masters of the Universe Classics. Even as we are starting the fifth full year of the line, I find myself getting just as excited about new reveals as I did during that very first SDCC when the line was unveiled. Hyperbole aside, I think that 2013 is rounding out to be the best year of the line so far and all of the scary talk around maybe not getting 2014 and beyond will hopefully be put to rest for awhile and we can look forward several more years of adding to your Eternian/Etherian rosters. But this article is to focus on what is coming soon, so here goes.
Honorable Mentions: Fighting Foe Men, Karatti, Snakeface and Octavia
Okay, so these were not new reveals as such, but all of these look to be at various stages of production, with the former three looking final and they all appear to be pretty great. It is such an eclectic group, too and the diversity being shown in 2013 is some of the best we have gotten since day one. Bring them all on.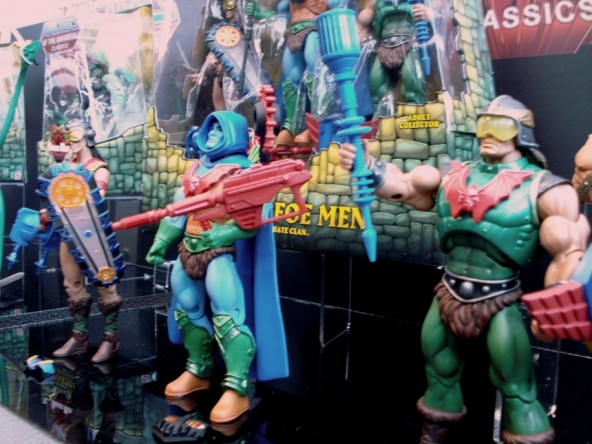 #8: Galactic Protector He-Man
Again, not entirely new, but all of the new stuff, like his full armor and helmet has turned a figure I was pretty ambivalent to, into a must have. I want more New Adventures characters in the line, but the unique guys are much more important than variants, so I felt a little cheated when he was revealed in lieu of someone like Hydron, Flogg, or Lizorr. However, the helmet looks absolutely great and it adds a lot of variety to He-Man's ranks. The armor looks as though Cornboy had a fabricating heyday with all of the little details. This figure went from okay to great with the addition of the important accessories.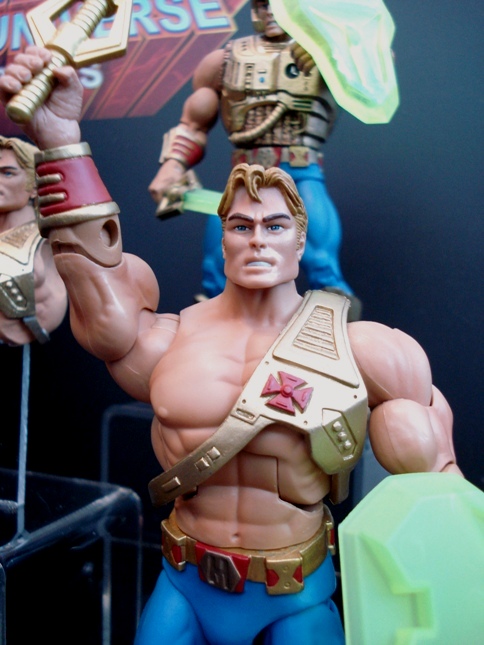 #7: Shokoti
I am at the point of giddy glee over the fact that we are getting a Filmation subscription to help fill out that enormous roster. Shokoti is by far one of the coolest characters that ever originated on the show and her inclusion among the first three offerings is very appropriate. She is a beautiful figure and I love that she is coming with her little Darkling minion too. There are a couple of things that I would have liked to have seen with this figure though to make her even stronger; this includes the BG Evil-Lyn "spell casting hand," a flying stand for the Darkling, and at least one other accessory. These are relatively slight nitpicks because they focus mostly on what is not there over what is there, but I would like to see a bit more for her. She is a beautiful figure regardless and one that I have been waiting to add to my collection ranks for decades. Lord Masque cannot be far behind at this point, at least, he better not be far behind.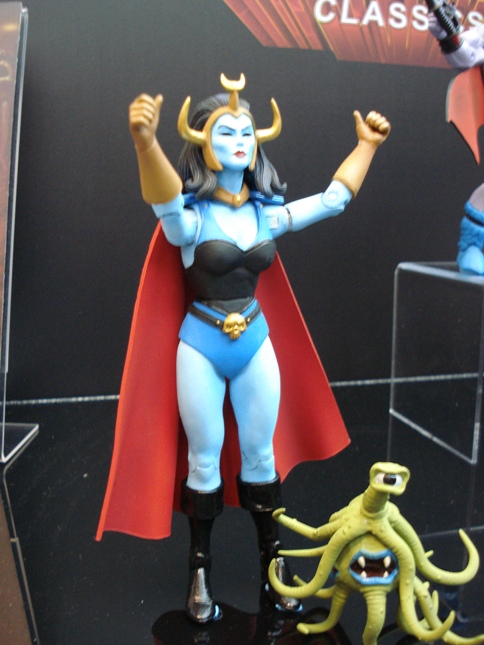 #6: Batros
Man, the first three Filmation subscription figures are like a greatest hits list in the annals of one-shot show favorites. Batros has always been enigmatic to me as there are many different things going on with his look. It is almost like Filmation was testing the look of the Horde costumes so you get the *kind of* Horde Bat logo, but not really. Anyway, he is a Hordesman stranded on Eternia for me and his looks just seals it. I really love the added detail given to his design to bring him into the Classics aesthetic, especially the sculpted hair on his "cowl," and this is the direction that should be followed for all of these characters going forward. I like the color combo on Spikor's reused mace, but maybe some books or that weird snake beam he shot from his hands would be a good way to pad out his accessories a bit more.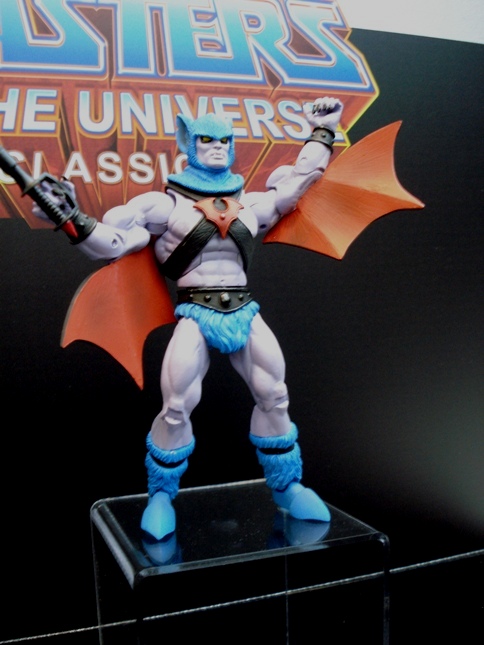 #5: Castle Grayskull
I know, I know — how could this possibly be down at number five? Well, really, it is just because it was not 100% fresh in terms of reveals, we knew it was coming. That is totally unfair because this baby is an absolute beast, but I still love surprises, and at the end of the day, I am more of a figure guy than a playset guy. I really cannot wait for this thing, though, and it is testament to the line and fans that it is even getting done. I know it is not 100% complete yet and details are still being added, but I really dig the paint job here and the amount of detail in all of the included items is just what you would expect from the Four Horsemen. If you are collecting Classics, this will no doubt be the centerpiece of  your display (if you have the space for it!), but I am interested to see how it matched up with the scale of the vintage line as well. Either way, this a huge testament to the support of this line and even the speculators that did not lock in a preorder before can still place an order now. Sure, it is not perfect and the interior walls could use some more detailing ,but this is still an insanely cool addtion that I never imagined we could have gotten. I cannot wait until the end of the year for this baby as it will be a seminal piece in my collection at large, let's hope they try for Snake Mountain next — I would seriously lose my mind.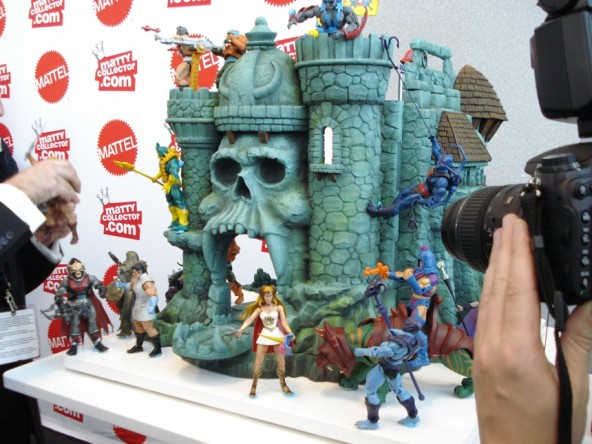 #4: Icer
I realize that this might be regarded as a strange pick to be so high in the rankings, but my fervor for the FilMation sub is ringing loudly and Icer is my favorite of that crop. To me, he illustrates exactly what needs to be done to bring all of these fantastic characters into the Classics line. He retains his basic design from the FilMation cartoon but all of the added details, such his face sculpt, the fur on his boots and gauntlets and the frosted paint job make him 100% MOTUC. Plus, he comes with the Staff of Avion, which is one of the most demanded FilMation artifacts. I am ready to bring all of these guys into my collection and Icer is certainly a fan favorite that has passed nicely through the Classicizer machine making him the perfect way to kick off this new endeavor.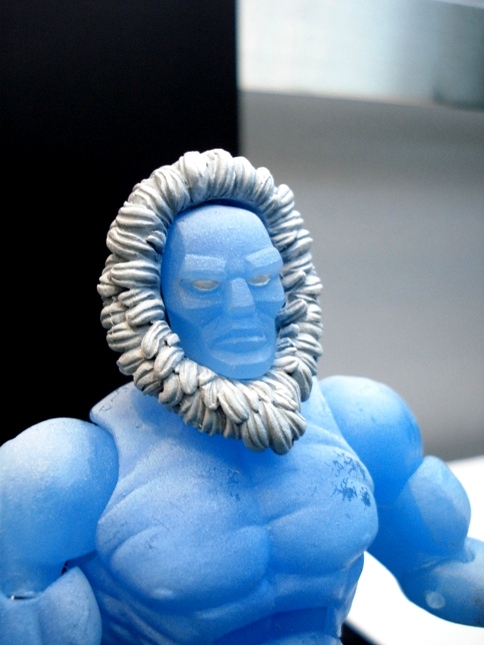 #3: Castaspella
Hey, I have no problem being an unapologetic PoP fan and I am one to always welcome a new addition to our ranks from the Whispering Wood. What makes this particular entry so great is that Castaspella is an absolutely gorgeous figure. I was a bit saddened when Frosta, my favorite PoP lady, did not come through production as strongly as I would have liked, and January's Netossa was thin in the accessory department, but Casta is how you make a great female figure. Her face sculpt strong but very feminine and her costume has a lot of embellishments while holding true to her style guide origins. Plus, she gets lots cool accessories like her toy-based back disk and her magical blast. Best MOTUC female figure so far? She certainly has the potential to be, I just hope she comes through production as nicely as many of the most recently-released figures.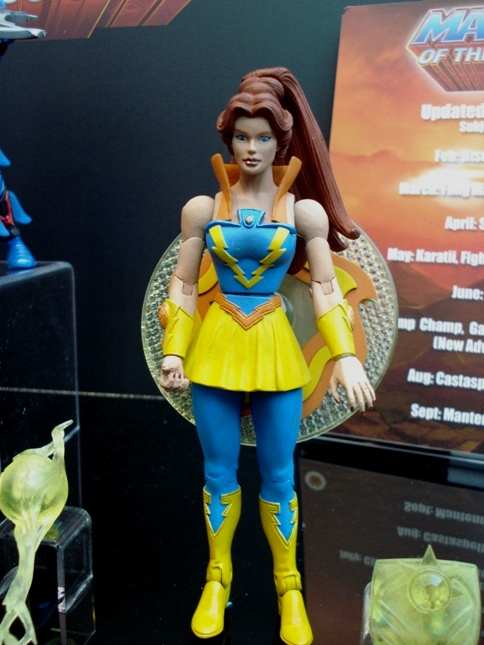 #2: Mantenna
Mantenna is action figure perfection, plain and simple. If you don't dig this figure, I have a feeling you do not much care for action figures and I really have no suggestions for you. He has been perfectly realized from a design aspect and he FINALLY has all four of his legs, separate and fully articulated, and that includes rocker ankles on all four feet. I think he is 100% new (there might be a few pieces here and there that are reused) in terms of tooling and as far as I can tell, no design sacrifices have been made to get him over the goal line. Plus, have you seen those nasty-looking eye stalks? They are totally gross, and totally awesome. My only complaint is that I have to wait until October to own him but man, at least I know where my figure of the year is probably coming from.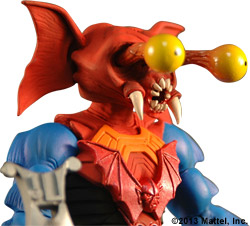 #1: The Club FilMation Subscription
I know, this is kind of a copout because the top spot is not being given to an actual figure, but this was certainly THE news for me in terms of MOTUC. I have been waiting for action figures of the FilMation characters my entire life and I really cannot believe that there will now be an entire line devoted to the likes of Evil Seed, Shokoti, Sea Hawk, Plundor, and General Tataran getting figures. Man, there are so many to do, and even if you are not a fan of the shows, you would be doing yourself a MAJOR disservice by not checking out the figural possibilities of a lot of these characters. I am of the mind that this is the shot in the arm MOTUC at large needs to reinvigorate the fan base and help ensure that we will be getting Masters of the Universe figures for years to come. Yep, hear me right now: this FilMation subscription needs to be an on-going execution that must be continued in the a full 12-figure format in 2014 and beyond. We need to get as many figures out there as possible at this point and with the rising costs of shipping (especially with Digital River), we need at least two figures a month to make those shipping costs worth our while. I have my want list ready to go, and without even thinking about it, I can go about 30-35 figures deep in terms of wants. At the top? Yep, General Sunder — c'mon Toy Guru, make it so so I don't have continue on with the pleas. I cannot wait for FilMation Generation to begin in MOTUC; the time has finally come.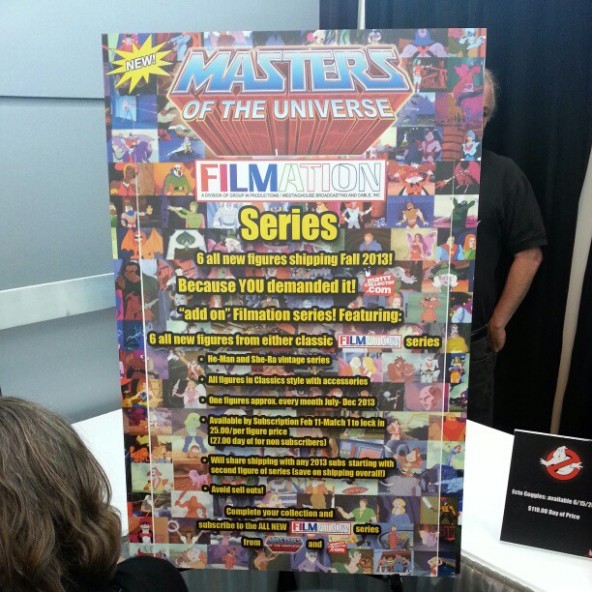 *Thanks for reading and let's hear you rankings! Post up in the comments below or on the forums at the link below.
Additional Links