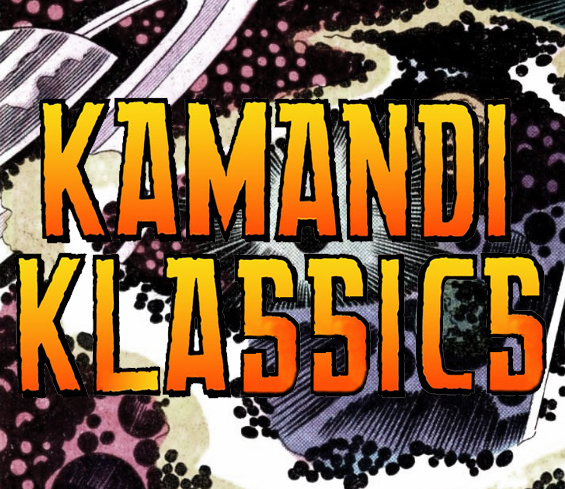 From the ashes of the great apocalypse rises the tale of the "Kamandi – The Last Boy on Earth." Kamandi, created by comic book legend Jack Kirby in 1972 has become one of the most popular cult comic book series in the DC pantheon and Mattel has created an all-new line of action figures to celebrate this wild, wacky and adventurous series!
Kamandi himself was released in Wave 14 of DC Universe Classics and he is now finally joined by some of his most famous supporting cast…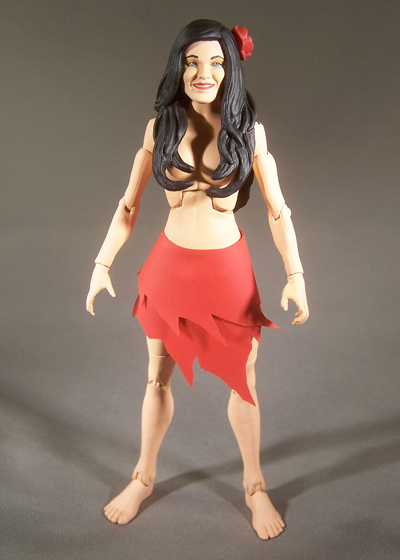 Flower
Flower, a sad and beautiful human slave, started out in the series as Kamandi's love interest after he saved her from slavery. She's the only human other than Kamandi that showed any intelligence but sadly, she was shot by Puma Poachers and was given a proper burial.
The Mattel Kamandi Klassics Flower figure is highly-articulated and comes with a display base.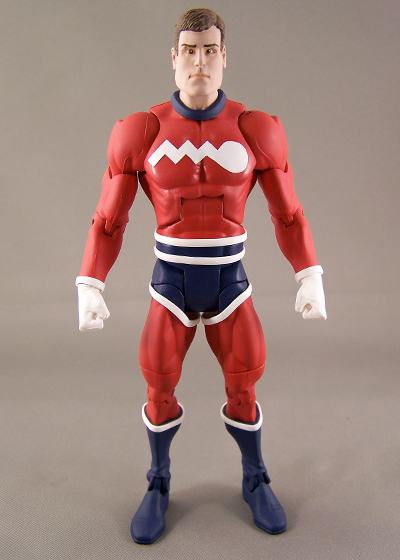 Ben Boxer
Ben Boxer was one of the Nuclear People of Earth-AD. Along with his colleagues, Steve & Renzi, he fought against the tyranny of the Tiger Empire. Ben Boxer helped to liberate Kamandi from the Tiger Empire's clutches, along with the help of the scientist Doctor Canus. Ben Boxer, as one of the Nuclear People also has the ability to turn his body into a near invulnerable state with his cyclo-heart. This cyclo-heart, when activated, evolves into a veritable fission chamber, which alters the atomic structure of the body in order to protect it from ambient levels of harmful radiation!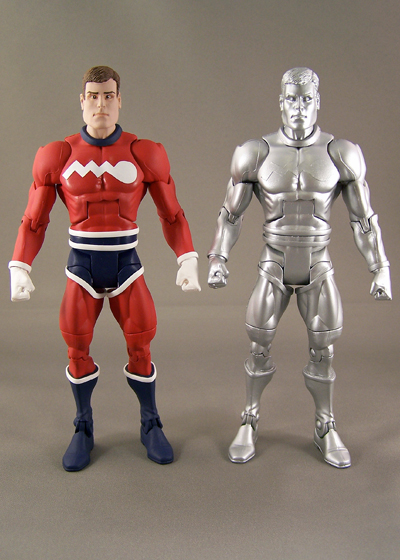 The Mattel Kamandi Klassics Ben Box figures are sold as a two-pack! Fans get a 'normal' Ben boxer figure in his Nuclear People explorer uniform, and a second Ben Boxer figure in his cyclo-heart "Fission Mode"!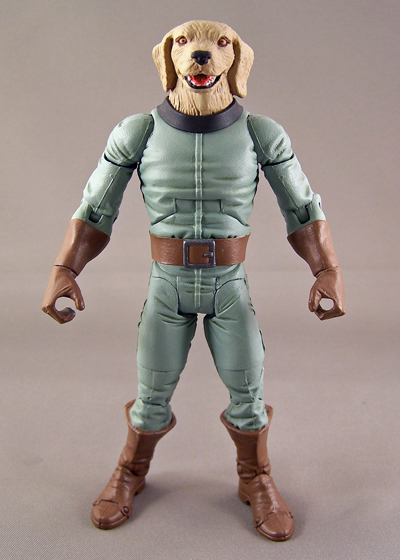 Doctor Canus
Doctor Canus is a brilliant anthropomorphic dog scientist that lives and works within the Tiger Empire. He first comes into contact with Kamandi when he is brought in as a wild specimen caught by the elite Tiger guard. Doctor Canus is stunned by the boys intellect and is fascinated by kamandi's ability to speak, act with logic and reason. Doctor Canus works in secret to deliver Kamandi to Ben Boxer and his people to hopefully give the boy a better chance at survival in the post apocalyptic world of Earth-AD.
The Mattel Kamandi Klassics Doctor Canus figure is highly-articulated and comes with a Jack Kirby-inspired scanning instrument.
---
Created by: Joshua Izzo
[email protected]
www.joshuaizzo.com
RECIPES:
Flower –
Head: DCUC Mary Marvel head & Marvel Legends Movie Jean Grey hair. Playmobil rose.
Body / Arms / Legs: DCUC Cheetah & Harley Quinn
Other details added with cut vinyl, Kneadatite & Magic Sculpt
Ben Boxer (both iterations)-
Head: Cast of DC Direct Brightest Day Boston Brand
Body / Arms / Legs: DCUC Samurai
Collar: DCUC Orion
Other details added with cut vinyl, Kneadatite & Magic Sculpt
Doctor Canus –
Head: Papo golden retriever toy
Body / Arms / Legs: DCUC Captain Cold & DCUC Batman
Boots: Marvel Legends Sentry