GOTHAM'S MOST WANTED
1939. While the rest of the world is at war, Gotham City is engulfed in a bloody conflict of its own. Often ranked as the most corrupt city in America, it is a breeding ground for mobsters, serial killers, and costumed "freaks." The Batman fights the worst of the worst. They are GOTHAM'S MOST WANTED.
DC COMICS AND STRANGE LABORATORIES CREATE DYNAMIC DUO WITH GOTHAM'S MOST WANTED
MIAMI, F.L.– December 2012– Legendary comics company and media titan DC Comics have partnered with toymakers Strange Laboratories to create GOTHAM'S MOST WANTED, a highly-detailed, ultra-articulated line of 4″ action figures based on Batman's rogues' gallery– easily the greatest in the history of comics.
Series 1 is a Murderer's Row (literally):
The Joker (Classic)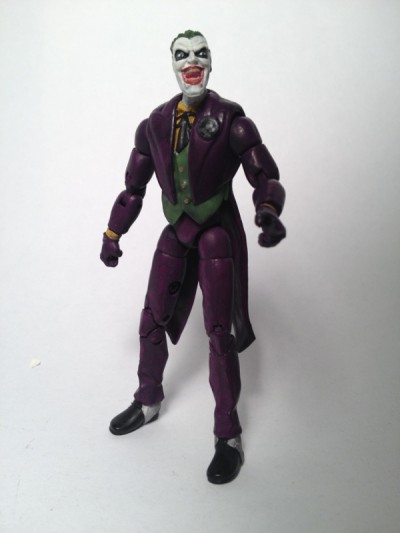 Scarecrow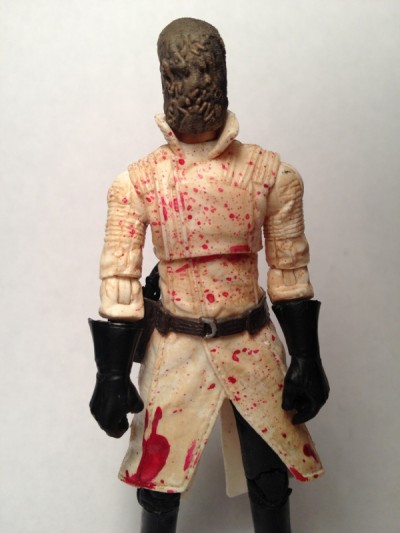 Ventriloquist & Scarface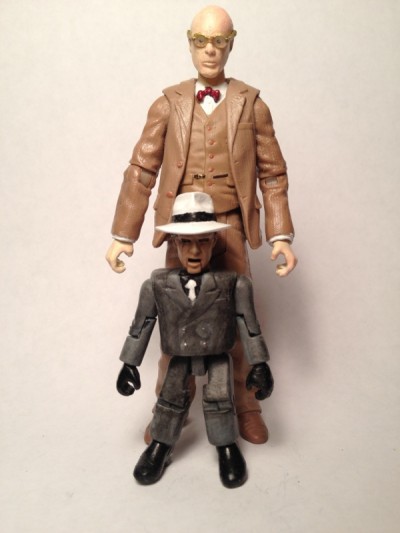 Mr. Freeze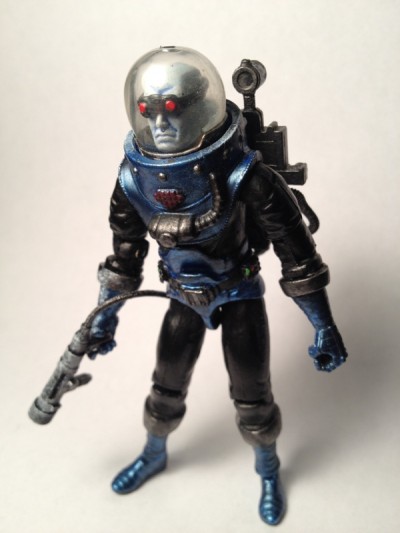 Mad Hatter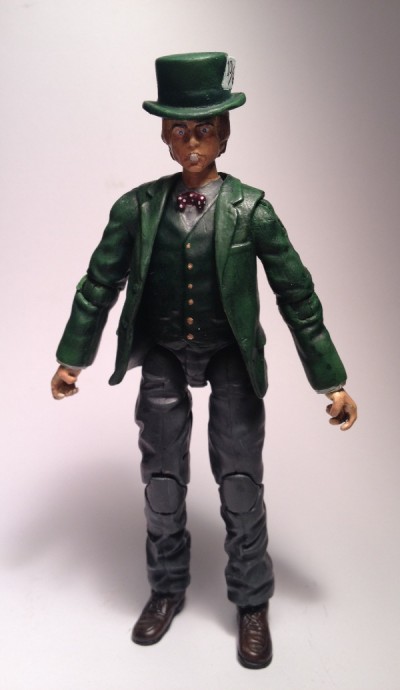 Mr. Zsasz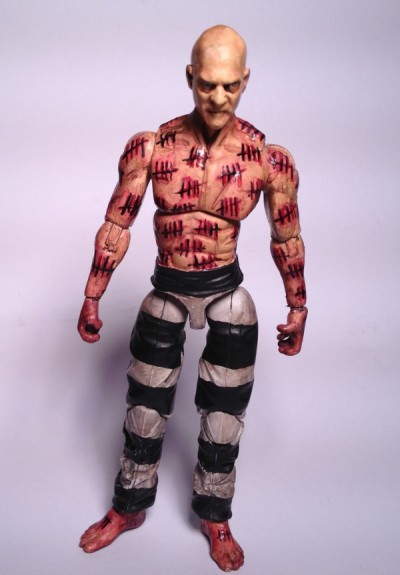 Catwoman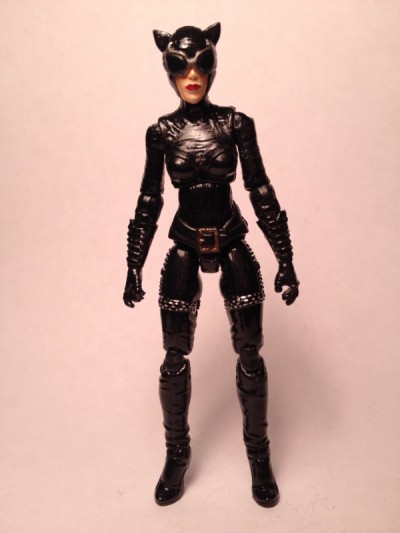 "Character selection is extremely important to me," says Dr. Robert Strange, Strange Labs' founder. "Batman is my all-time favorite superhero, and the majority of his rogues are my favorite villains. I wanted 1:18 versions of the characters, so I made not only the classic A-listers, but the obscure, or under-appreciated. I love ALL of them and plan to make ALL of them."
Does that include hammy Vincent Price villain Egghead?
"Who says I haven't made him already?"
GOTHAM'S MOST WANTED WILL BE AVAILABLE IN EARLY 2013 AT RETAILERS AND COMIC SHOPS NATIONWIDE.
GOTHAM'S MOST WANTED CON WRITE-UP:
This is Strange Laboratories' first entry into Custom Con, and it was designed to impress. Rather than acrylic stands and black drape cloth, Strange opted to place his figures in creepy, atmospheric dioramas to put you into the world–and maybe the twisted mind– of The Batman's worst foes.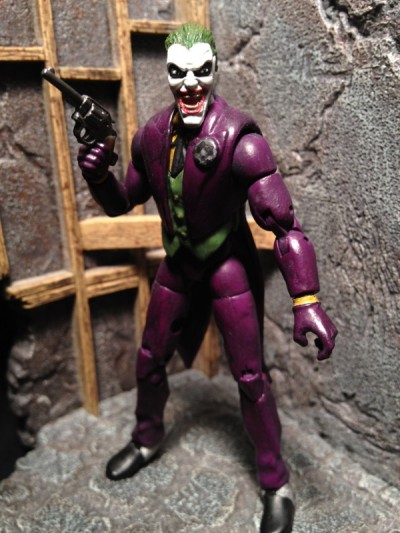 I made a bee line for THE JOKER'S display, which, though minimal, didn't disappoint. He stands alone in a seedy basement, with a revolver and sick grin. He looked REAL.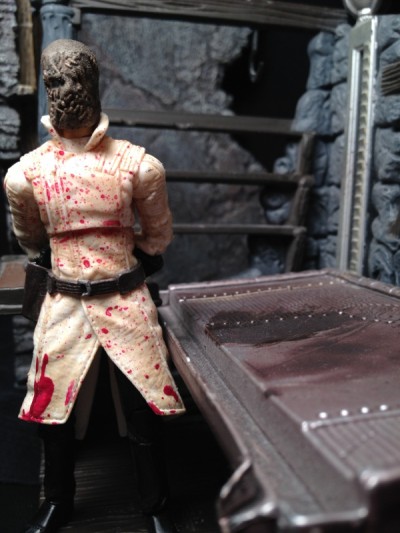 Strange Labs' dark take on SCARECROW was the next one to grab me– a cross between the Nolan Scarecrow and a 1930s mad scientist. Posed next to a bloody operating table awaiting a "patient," it sent chills down my spine.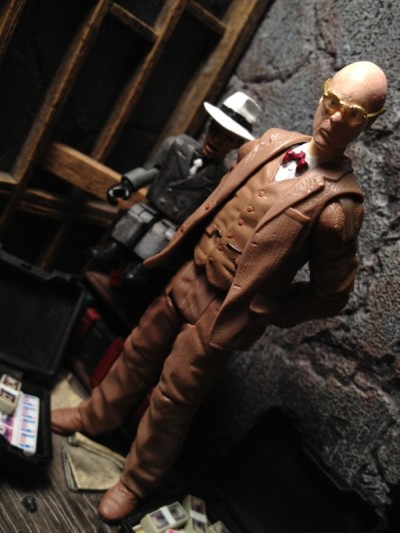 VENTRILOQUIST & SCARFACE were a complete surprise. Standing in their hideout, cast in shadow, these two were creepy. Ventriloquist, usually depicted as timid, looks downright pedo, even without the 'stashe.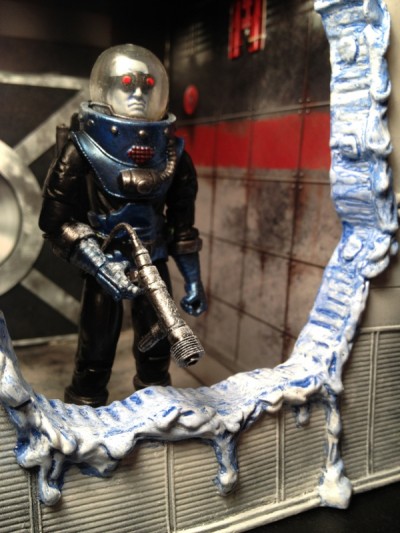 The coolest display (no pun intended) went to MR. FREEZE, who looked to be in the middle of robbing a vault. The frost effects of the figure and diorama really put me there… It was almost enough to make me completely forget Ahnuld's horrible rendition of Freeze from Batman & Robin.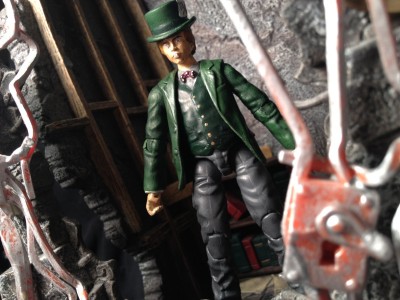 MAD HATTER was another surprising one. I caught him escaping from what appeared to be a cell at Arkham. I could practically hear him singing Lewis Carroll nursery rhymes in amusement.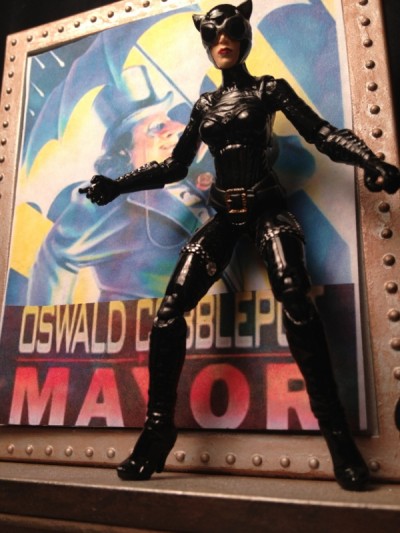 What's a Batman line without his better half, CATWOMAN? Really dug the combination of the cat-eye goggle Cooke design with the basic, almost retro costume. Extra brownie points for posing her on a billboard for Penguin's mayoral campaign.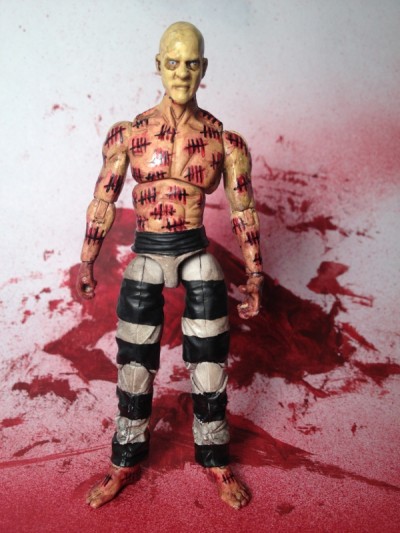 My favorite, though, would have to be the show-stopping VICTOR ZSASZ, who, just standing with a knife in a blood-splattered room, gave me goosebumps. The detail on the feet are what do it for me. Zsasz looks like a real, 4″ person.
RECIPES:
CATWOMAN- Baroness, third party sculpt head
THE JOKER- Microman body, GI Joe legs, Green Goblin Head
MAD HATTER- Indiana Jones figure torso, GI Joe legs, Luke Skywalker head (with sculpted buck teeth),
top hat from fodder graveyard
MR. FREEZE- Vintage O-ring GI Joe body, Star Wars bubble helmet, GI Joe goggles, GI Joe head, Iron Man lower arms & lower legs
MR. ZSASZ- GI Joe movie figure, random Star Wars fodder head
SCARECROW- Scarecrow head, GI Joe movie body, Star Wars gloves, gas gun= table scrap parts
VENTRILOQUIST- Indiana Jones figure & glasses, heavily modded random fodder head.
SCARFACE- Heavily modded junk scrap head, Indiana Jones fedora, Minimate
About Post Author