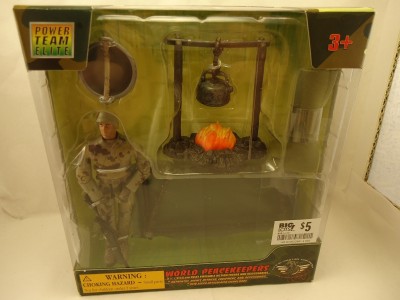 Fwoosher TM2 Dinobot reviews Power Team Elite on the forums. For more pics and words follow the link:
http://thefwoosh.com/forum/viewtopic.php?f=91&t=83798
There's been a few topics on Power Team Elite (1, 2) But nothing within the past year. I didn't want to necro an old thread, but if a mod wishes to merge these, knock yourself silly.

It's Christmas season again, and that only means one thing: fruitcakes hard enough to chip your teeth on. No? How about new toys? I don't know about you, but I love discount stores. They're like thrift store, except you don't have to worry about kids having barfed on your stuff before you play with it. And every year retail chain Big Lots goes balls out with their toy section. And I love it. One of my favorites is the Big Lots brand Power Team Elite. I discovered them a few years back, but they only stock them over the Christmas season.