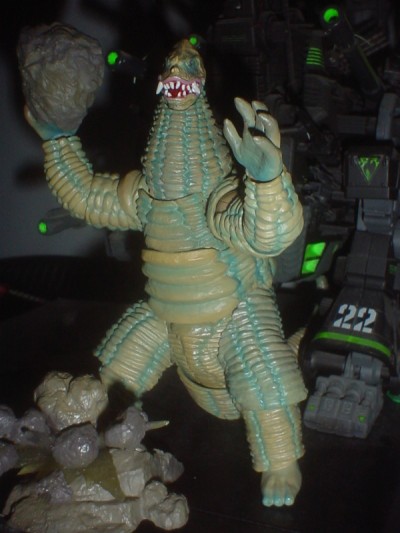 I love it when Fwooshers post review in the forums. It's a great way to participate and share in the Fwoosh community. And it's a chance for us to share with our growing e-zine readership. Maestro is back with another Bandai Ultra-Act review, this time of the classic villain Red King.  After reading the review and looking at the pictures, I'm thinking there is a Monster Arts Godzilla crossover coming in the future…
Read the full review and discuss it further on the forums here: http://thefwoosh.com/forum/viewtopic.php?p=2386551#p2386551 
Finished up a review over the weekend for the Ultra-Act Red King. Hope you guys enjoy! 

ULTRA-ACT RED KING

Up for review is the Tamashii Nations' Ultra-Act Red King that was released on August 31, 2012 in Japan. This figure retails for 5,040 yen (about $65.00 USD).

This figure is based off one of the most popular monsters that has appeared in several different Ultraman series including the original series, Ultraman Max, & Ultraman Mebius just to name a few. Red King is a pretty iconic monster in the Ultra universe, and to see him issued in the Ultra-Act is a welcome addition.