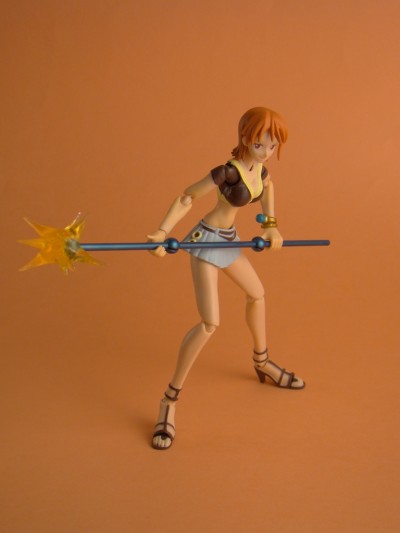 I finally committed to buying a figure that I've wanted to buy for a while now. For a total cost of $30.00 (figure and shipping), I got my hands on S.H. Figuarts' One Piece Nami. She is one of Luffy's pirate crew from the manga and anime One Piece.  And, yes, I am one of those who likes One Piece AND Naruto, but I do have an attachment to One Piece.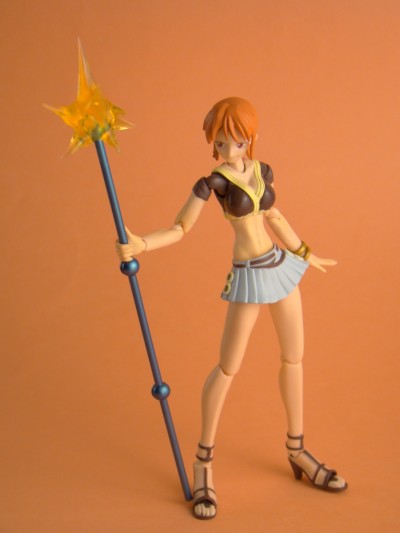 S.H. Figuarts started the One Piece line with Luffy and his brother Ace, then Nami and then Sanji. The rest of crew has not been made by S.H. Figuarts, but have made it in Figuarts Zero, a 6-inch nonposeable line. Franky (New World Version) was made as a Soul of Chogokin figure and is still available at BigBadToyStore.com.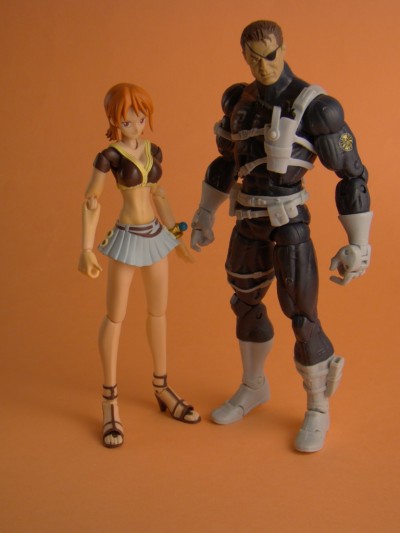 Nami stands under 6 inches tall and has multiple points of articulation: ball ankles, knees, hips, waist, ab, neck, head, shoulders, elbows, and hands. By ball articulation, I mean that there is a a ball joint with a small ball at each end that allow for swiveling at the upper and lower connection (refer to the picture above). This allows for some incredible posing, but does impact the sculpt to some degree. It's not a huge deal for me, but there are people that do not like visible joints. She also has hinged toes, which are important since she can be difficult to pose in those heels.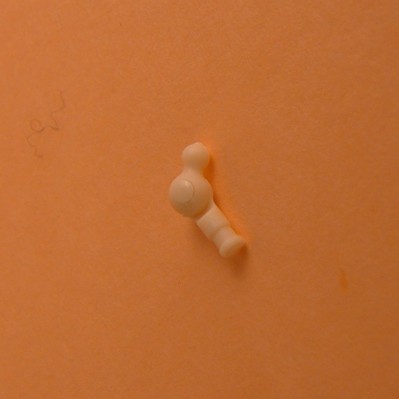 Overall, the sculpt is perfect. This is Nami and it captures the art of Eiichiro Oda. The only complaint I have is the skirt; it is made from a hard plastic and hampers poseability.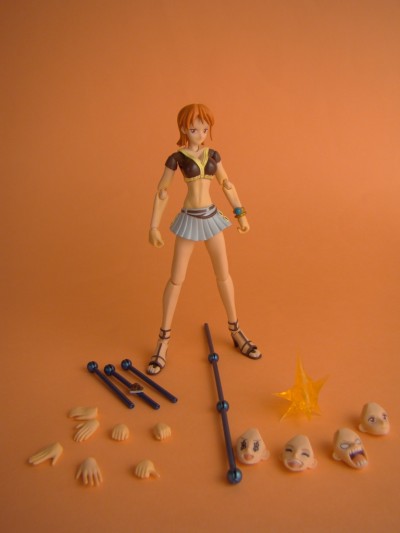 She comes loaded with extras: 9 hands, 5 faces, and her Clima-Tact staff.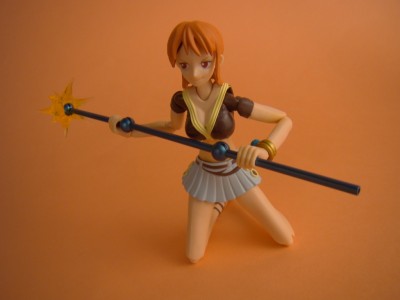 The figure is great fun and can hold a pose, but, as with more S.H. Figuarts, there is a fragility associated with the figures. These are not robust, throw-at-a-fence figures, but they are incredibly fun. The Scream Man wrote a fantastic review to  my pictures of S.H. Figuarts Kamen Rider Fourze that you can check out.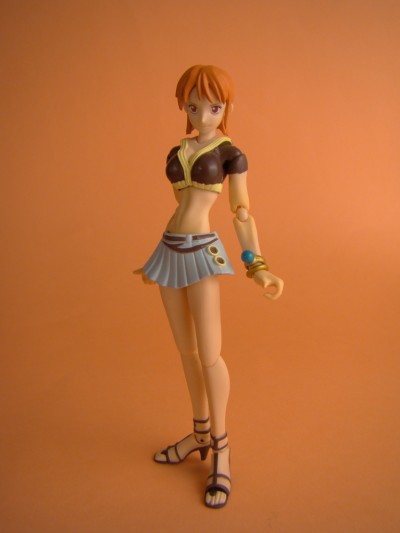 As always, you can discuss this figure further on the fwoosh forums: http://thefwoosh.com/forum/viewtopic.php?f=91&t=60116