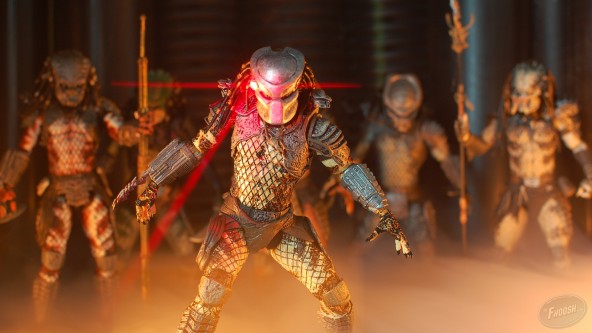 Predators series 6 is made up of three Predators from the group of Predators shown briefly at the end of Predator 2, commonly known in fan circles as 'The Lost Clan" or "Lost Hunters."  First we took a look at the Lost Predator and now we'll we've got  the Predator NECA has named "Scout Predator."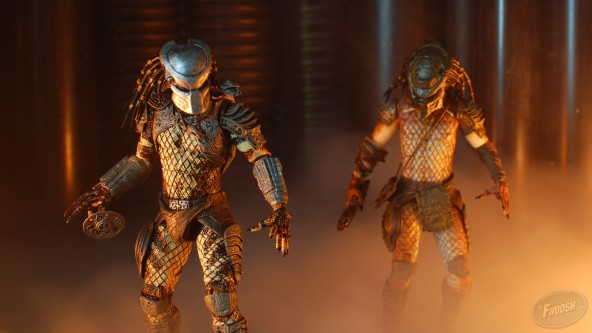 The Scout Predator, sometimes called "lost hunter" looks like the Predator from the first film's body and helmet with the gear from Predator 2′s City Hunter.  He has the shoulder mounted blaster in the more streamlined Predator 2 style that can slide on a little track over his shoulder so it can be stowed away or deployed.  The cannon has a slight ball articulation to it so you can aim the cannon wherever the Scout is looking fairly well.  He also has those wicked looking extending claws, this time with a cool bloody deco on them.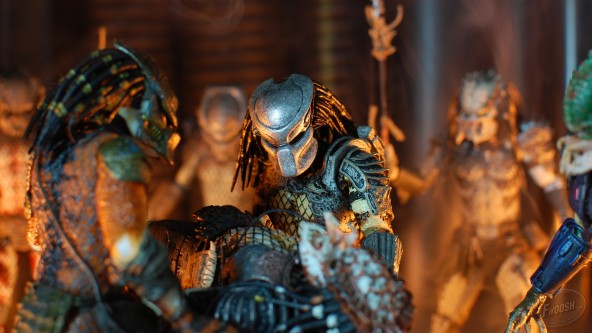 You might guess that NECA would reuse the helmet from their classic Predator figure for this version to save money, and while it looks like this figure reuses the City Hunter body, his helmet is unique.  The Scout's mask has a really cool texture to it that isn't on the Classic Predator mask from series 3.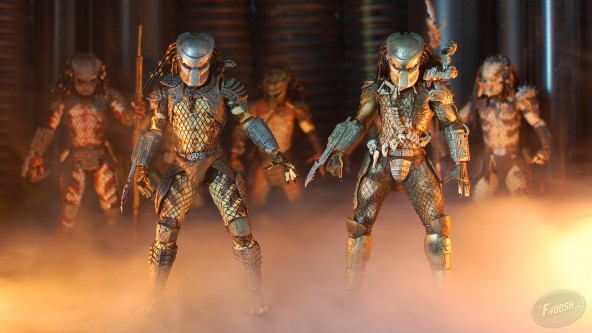 The sculpting on the standard Predator 2 equipment is astonishingly detailed.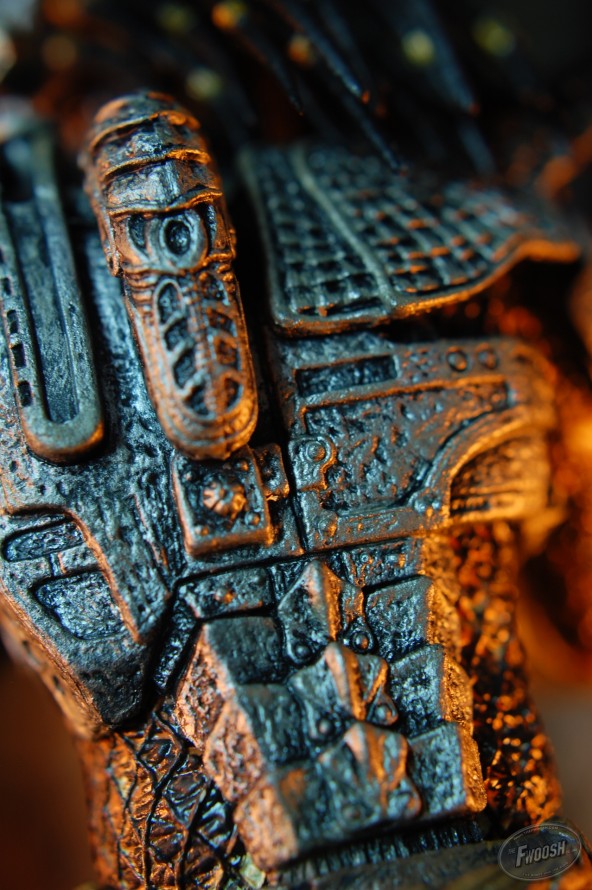 The textures and the tiny technological details add a great deal of realism to this fantastical creature.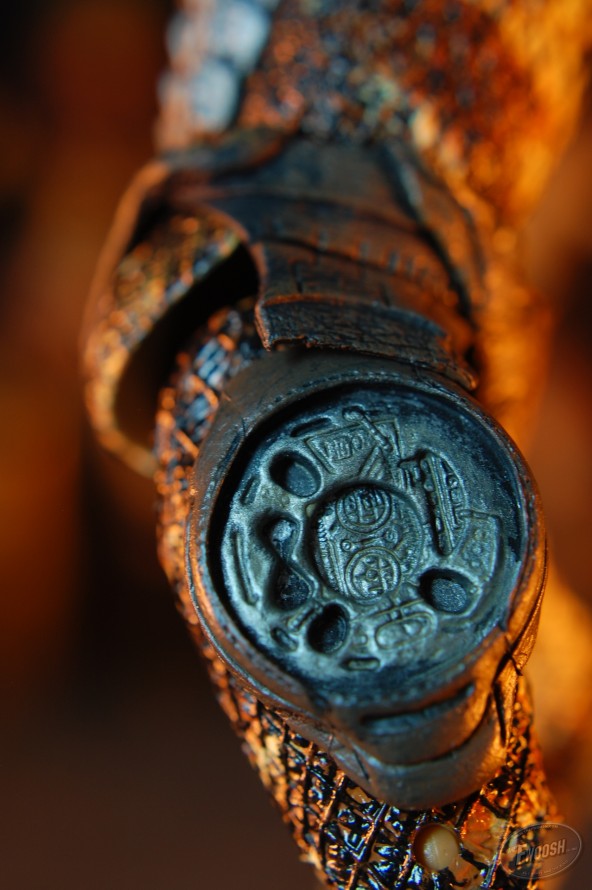 Even the interior of the smart-disc holster is packed with interesting etched detail.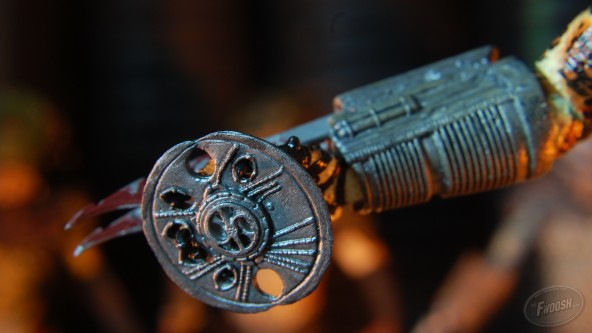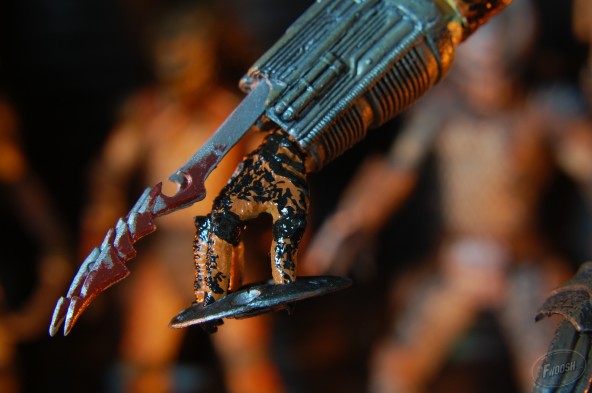 Accessories
The Scout Predator comes with a smart-disc weapon that can fit onto the holster at his side.  It's a little fiddly, but you can get it to stay in there fine.  I love that NECA included this feature; holsters and weapon storage are always appreciated.  His right hand is also sculpted specifically to hold that weapon.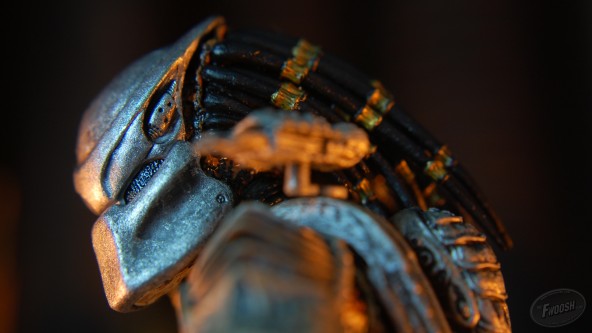 Articulation
Articulation follows the Predator 2 figure articulation layout with ball-jointed ankles, double-jointed knees, swivel/hinge hips, a ball-jointed waist twist, ball-jointed wrists, ball-jointed neck, swivel-hinge shoulders, and swivel-hinged elbows.  Predators from Series 4-6 of NECA's predator line have this enhanced articulation.  The joints are nice and tight and hold poses well.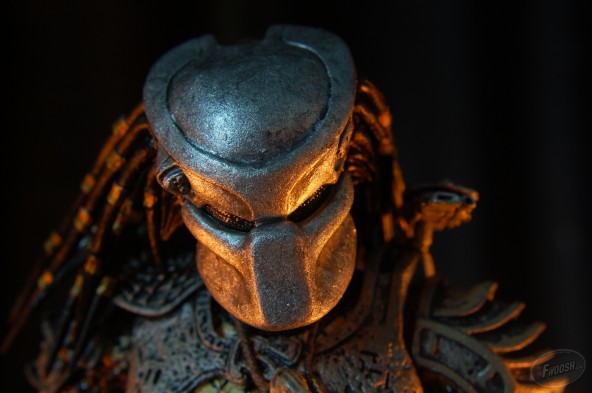 The Scout's elbow range of motion is a little better than what you see on the Lost Predator's because his gauntlet is a little smaller, but t's still not the range of motion I'd like to see.  I found that I couldn't really get the claws up into as many poses as I wanted, but that's my only problem with the articulation on these figures now.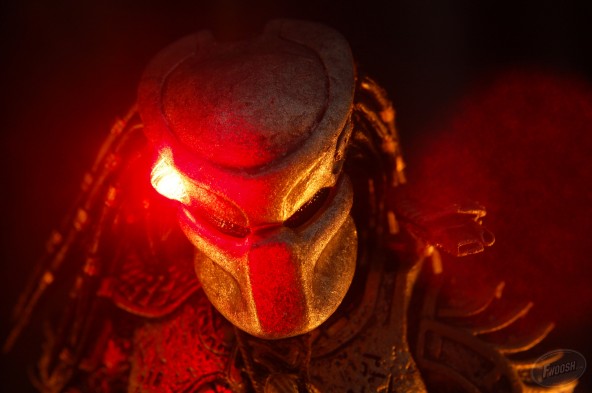 It's also worth noting here that the loincloth and hip holsters do not impede the hip articulation at all since they are cast in a soft plastic.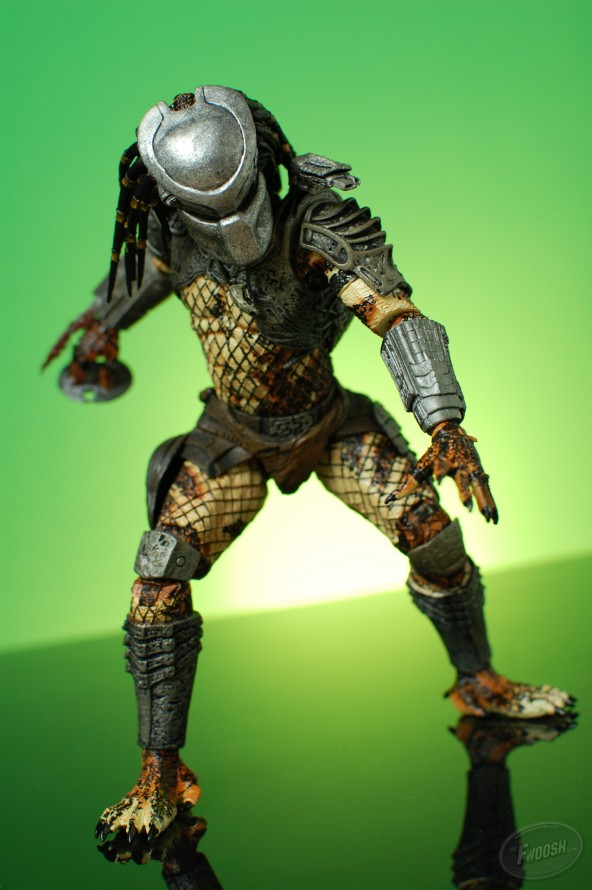 Paint
This figure is covered head to toe in paint.  The armor is nicely weathered with black wash for the most part, though the gauntlets seem a little cleaner than rest of the armor.  The pattern of the skin is really well done, though I'm surprised this guy doesn't feature any of the semi-translucent plastic NECA has been using lately.  This paint job is opaque, but well done.  I did have a bit of paint scrape off the elbow joint, but the plastic underneath is a good enough match that I don't really care.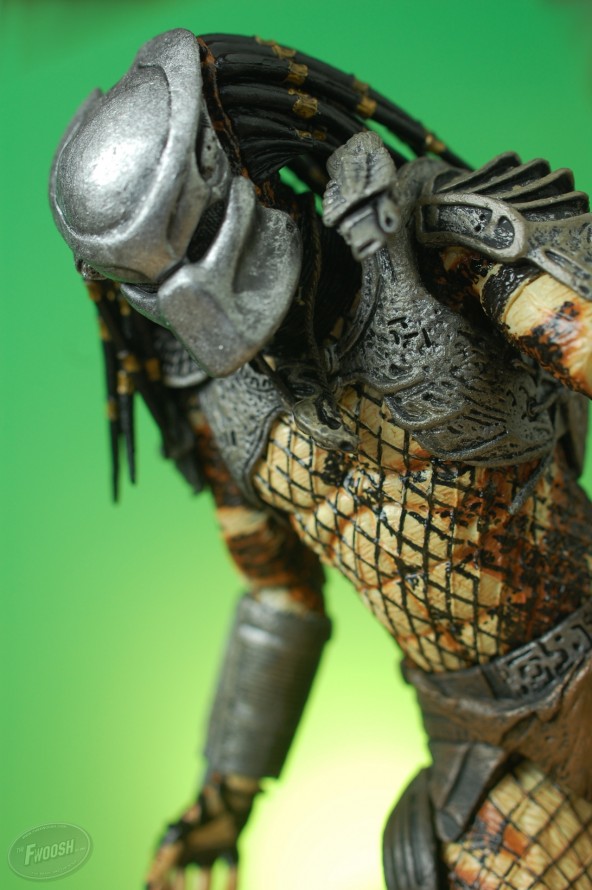 The painted netting lines also match up well with the sculpt on this figure.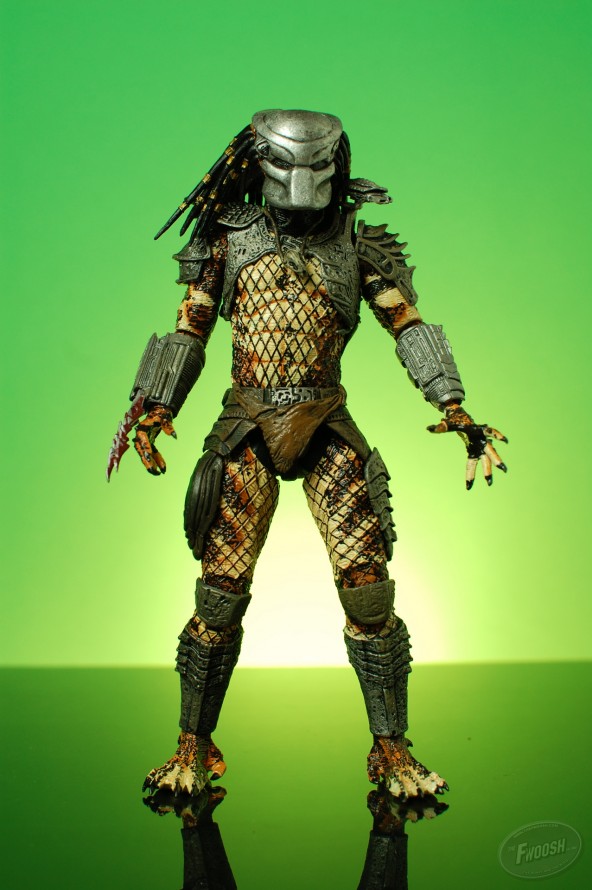 I grabbed all three Predators from series 6 from figureoftheday.com.  It was $50 dollars for all three with free shipping, so at $16.66 each, I feel like I got a good deal on these guys.  For the price, nobody else is offering this level of detail and articulation at this scale.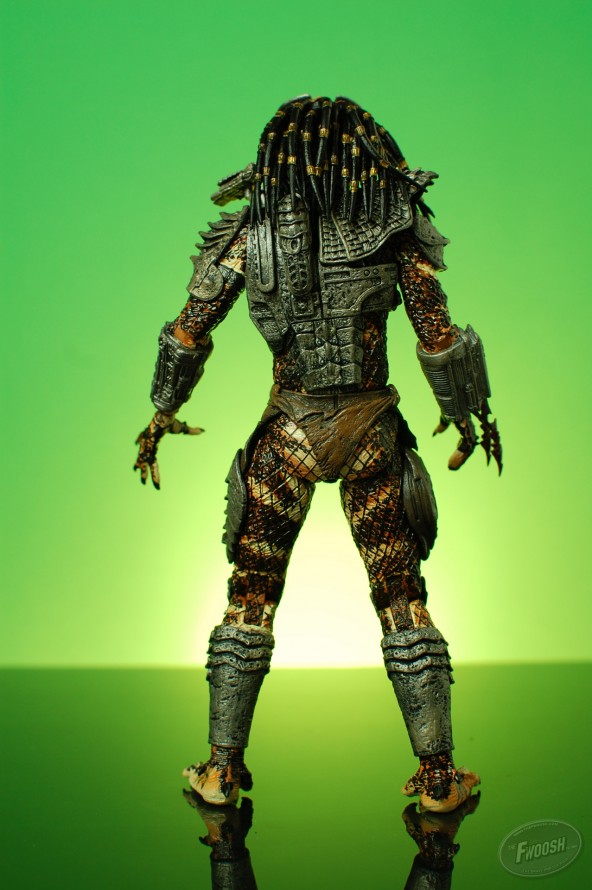 Even if you aren't out to complete a whole lost clan, this is a good basic Predator to grab as he is a combo of the two main movie Predators and features the three main Predator weapons.
Previous Predator Reviews