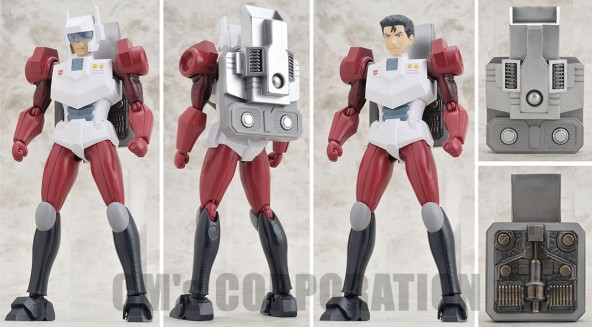 Ginrai was the main character in Transformers Masterforce. He's basically Optimus Prime, just further along in the Generation 1 lineage. If you've never seen Masterforce, I highly recommend you check it out. It is… trippy. Its mix of Demons and Angels and Transformers make for interesting viewing.
CM Corp is a Japanese toy manufacturer and produces quite a bit of product, much of it articulated and based on Japanese properties. PatLabor, Queens Blade, GoGaiGar, Votoms, Jeeg, and Tekkaman are just some of the known licenses they work with. Transformers is also on the list–they've been producing human figures from Masterforce, and Ginrai is the newest character to see production.
While he's a little taller than the beloved 15cm/6 inch scale of the Fwoosh, this 21cm/7.5 incch figure looks amazing. Tons of articulation and an excellent sculpt make this a hard to resist figure. Plus, he's got a Microman feel to him.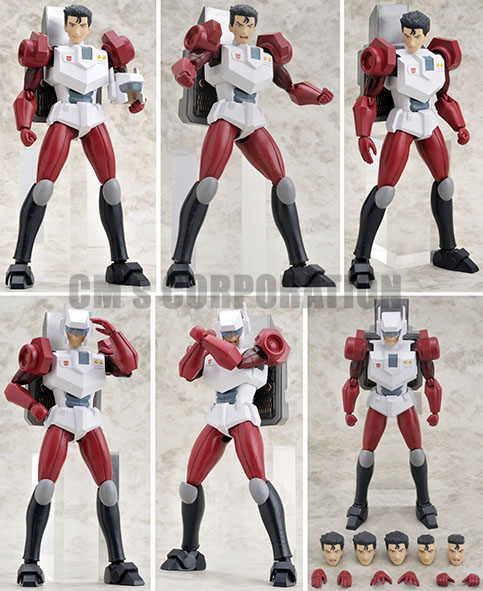 You can read more about the figure on CM's blog:
http://cmscorp.sakura.ne.jp/blog/2012/08/post-119.html
And you can preorder the figure at BigBadToyStore today:
http://www.bigbadtoystore.com/bbts/product.aspx?product=CMS10138&mode=retail
And, as always, please feel free to talk about the figures on our forums: