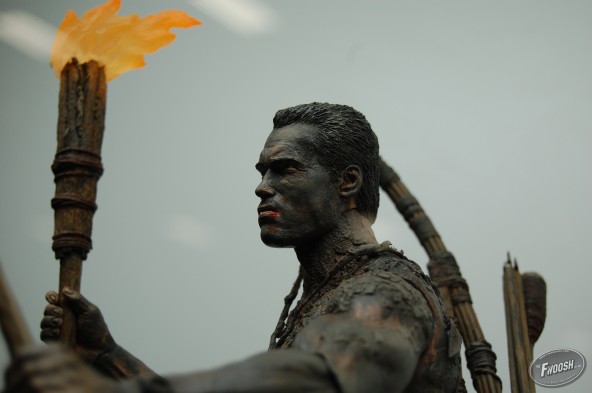 NECA had a ton of amazing figures on display, including new Predators, Rocky, Gremlins, Borderlands, Prometheus and Terminator figures.  Click through for a gallery of NECA pics.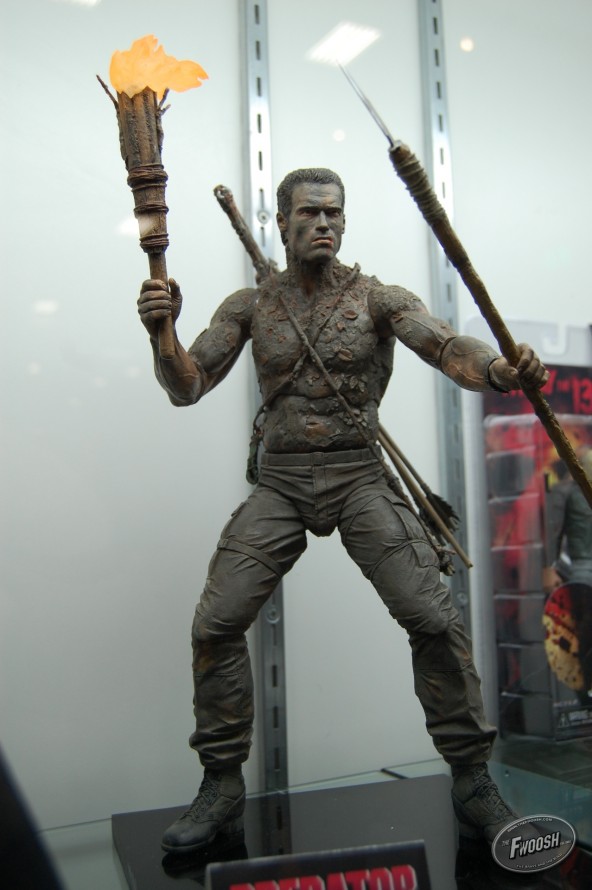 The most exciting reveal for me was the above Dutch figure from the final battle of Predator.  Finally my Predator army will have somebody to hunt!  Apparently they revealed another Dutch and a Colonial Marine Hudson after I left the booth today.  Oh well, something to look forward to tomorrow, right?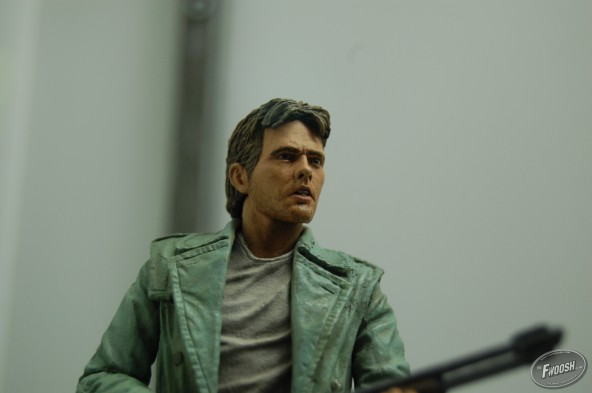 The Terminator Reese figure did not disappoint.  It's a foregone conclusion that we will eventually see Colonial Marine Hicks from NECA too, right?  I hope so.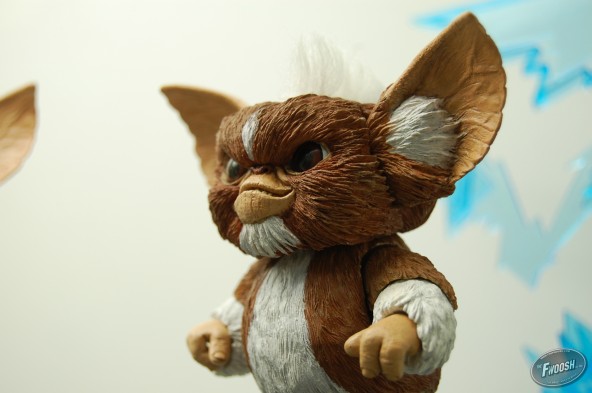 Most evil looking Mogwai of all time?  I think so.  I love the expressiveness on all these Mogwai head sculpts.  Masterful work.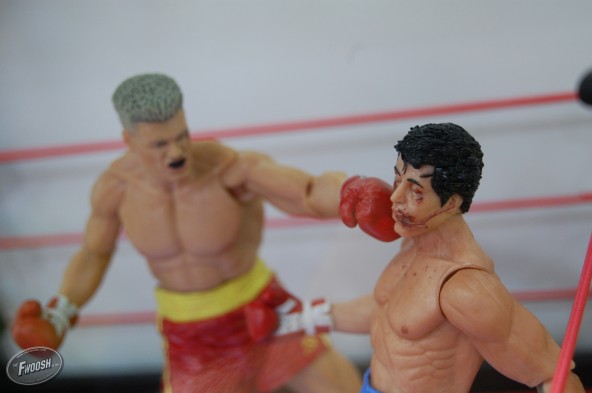 You know Rocky can take a punch, but DAMN!  These Rocky figures look amazing posed in a ring like this.  I'm definitely picking these ones up.  Check out more NECA pics in the gallery below!