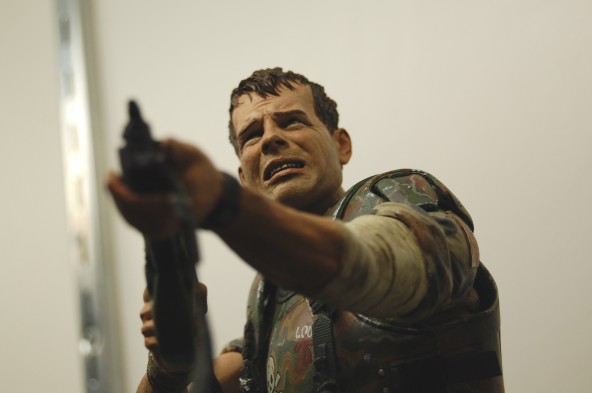 I got back to NECA today to look at some of the prototypes I missed at preview night, including Aliens' Hudson, another Dutch from Predator, Rambo, and a new Predator.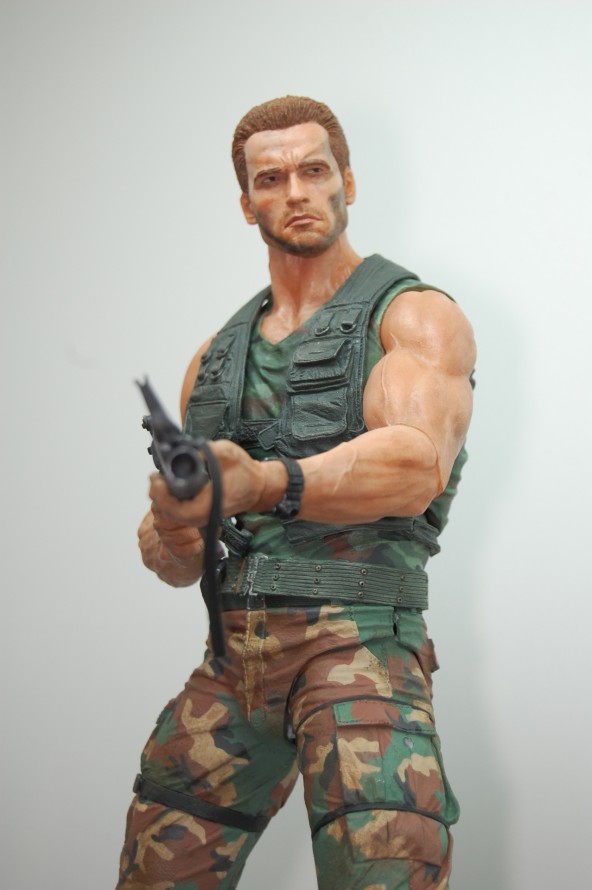 The likenesses on the Stallone, Schwarzenegger, and Paxton figures is amazingly good.  I'm definitely in for all of these when they hit retail.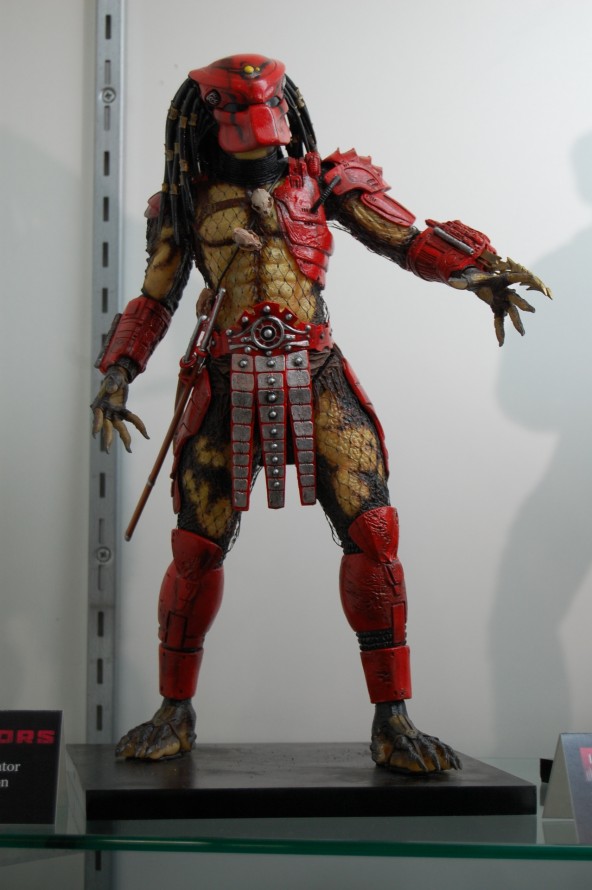 It looks like NECA is also getting into the non-movie Predator business, which could be really cool.  This first prototype was a Predator featured in a fan film.  It's a cool design, though I'm disappointed to see them going back to the V-swivel hip from Predators series 1.  I also got a look at some impressive new figures from Left for Dead, Team Fortress, and Bioshock.  It's all great looking stuff.