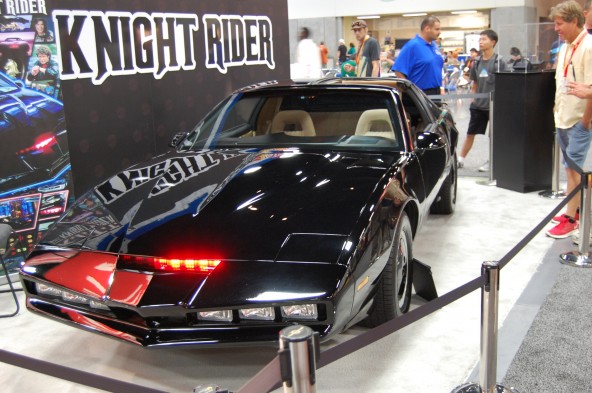 While my main interest in Mattel is in MOTU and DC, they had a few other interesting displays in their booth, such as the above K.I.T.T.  Click through for more Mattel goodness including wrestlers, a giant robot lion, monstrous teenage girls, and some classic Mattel toys.
Is it me, or does that K.I.T.T. look better now than it ever did on the show?  So shiny.  The most out-of-left-field and interesting display at Mattel was the cabinet full of Mattel's old Man from Space toys.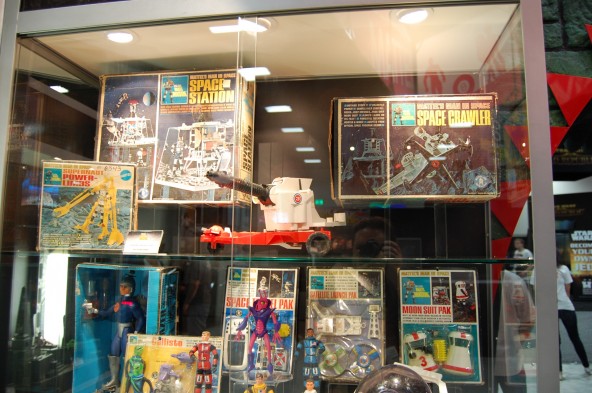 It was before my time, but I became aware of the line via the Outer Space Men line from Colorforms, which is now seeing a resurgence with new figures by Mattel Sculptors The Four Horsemen.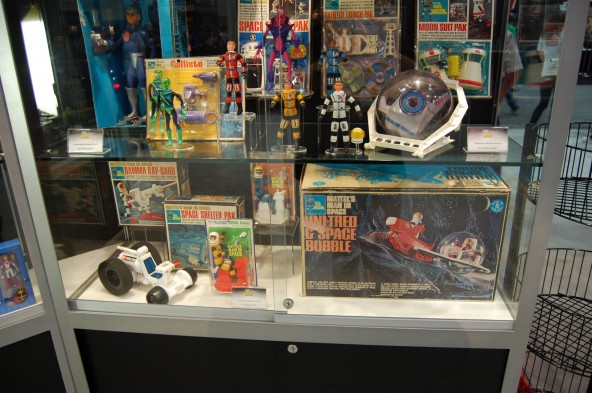 It's my understanding that the Outer Space Men line was designed as an unofficial companion to Mattel's Man from Space Line and creator of the Outer Space Men Mel Birkrant designed his toys to be compatible with Mattel.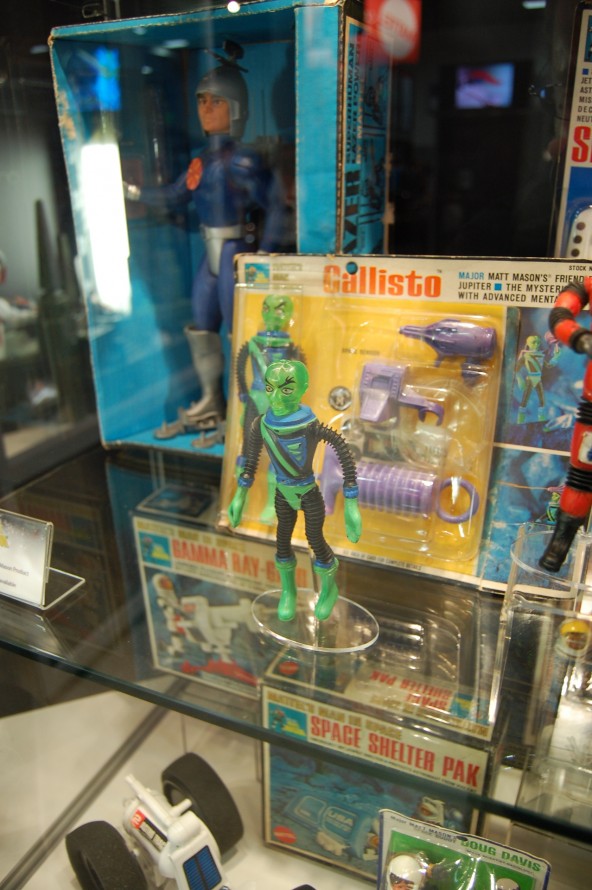 The sudden appearance of this old line makes me wonder if a revamp of Matt Mason toys is on the way soon from Mattel, and perhaps that would be their new mystery subscription.  How cool would it be for Mattel to make them compatible with the new Outer Space Men toys from The Four Horsemen?  It would be an interesting reversal.  Even if that does not happen, I got a kick out of looking at this amazing collection.  The box art on this stuff was so cool.
I was also impressed with the packaged Black Lion from Voltron.  That thing is crazy huge.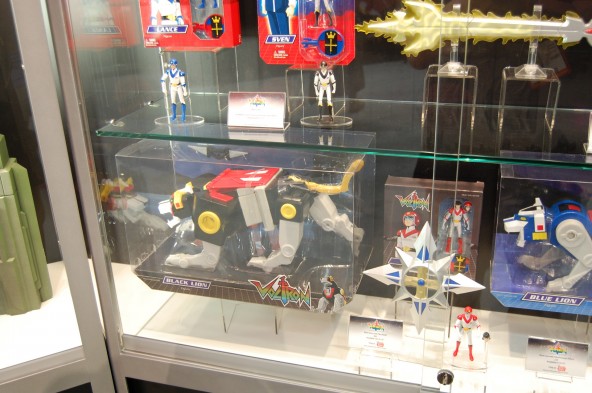 The below gallery has some pics of the preview night Monster High Dolls and WWE figures.  Weird combo, right?  I love the designs on those Monster High dolls.