Okay, so hopefully, there will be a few more of these, but the Fwoosh Staff decided to do the town in SD tonight and antics began early on!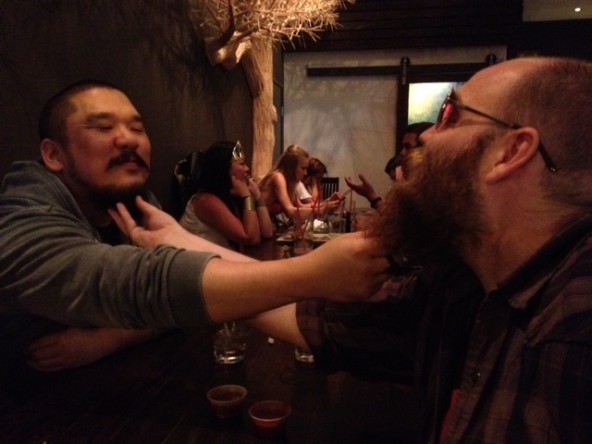 Oh myyyyy, is that Samuron (or possibly Jitsu?) and Craarl enjoying the masculinity of beard sharing?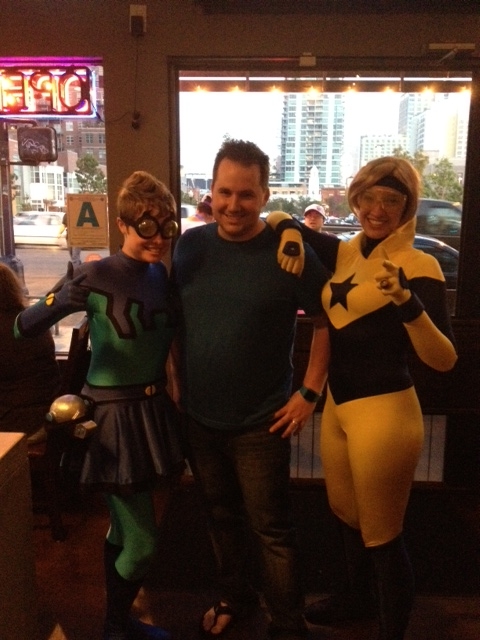 Yes, VeeBee has fulfilled is his weird (yet possibly endearing?) dream of being in the company of an adorable facsimile of his beloved Blue Beetle.
Hopefully, there will be more to come, if not, rest assured that your assumption that the Fwoosh staff is chocked full of lame-os is absolutely correct!