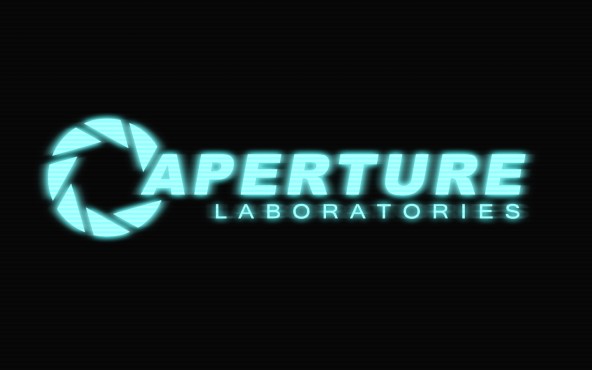 These insane new PORTAL items were just unveiled on the convention floor at the NECA booth, and we have all of the details and specifics for you already — how is that for Con service? Come check the pictures and information on the most insane property offering yet! Costumes, people!
DETAILS (additional information can be found at NECA's Portal website)
Preorders will begin 7PM PST on 7/11. 
Those who preorder during SDCC (7/11 to 7/15) have guaranteed delivery by Halloween. 
Preorder page will have domestic and international links available.
PRODUCTS
Chell's Jumpsuit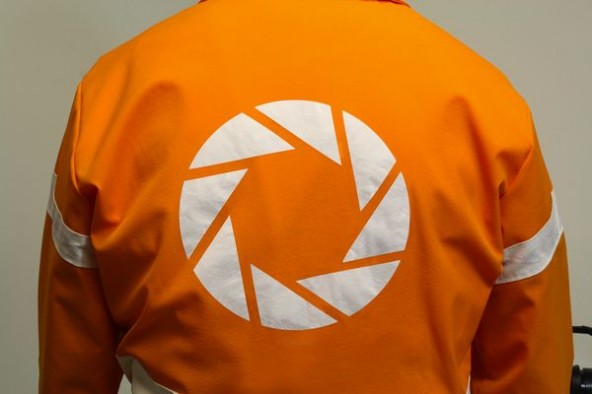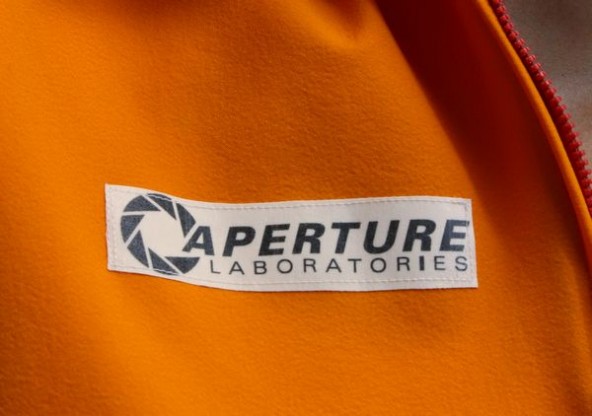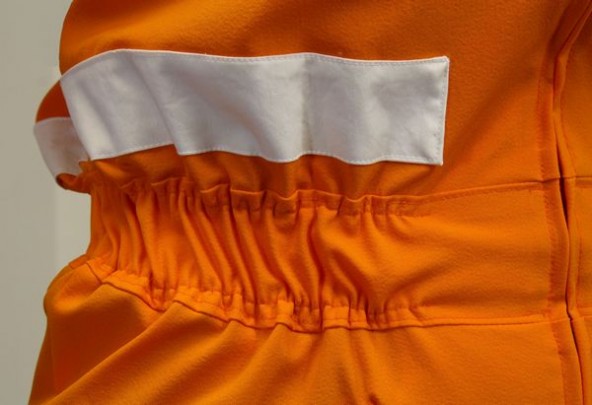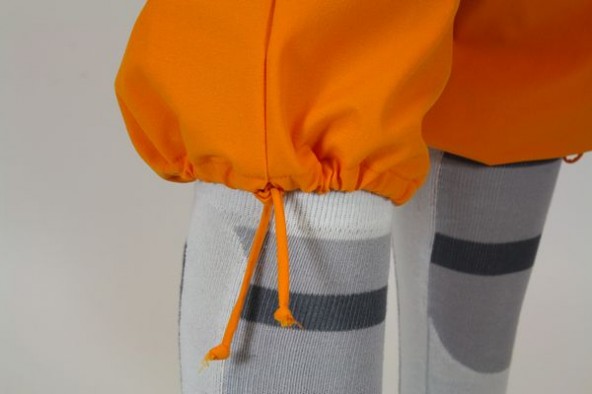 Test in style! Based on the jumpsuit worn by Chell in Portal and Portal 2, this unisex model comes in 6 different sizes, with adjustable elastic waistbands to give you even more freedom. Sleeves can be cuffed or tied around the waist. Check out the measurements below* to see which will fit you best. Note that the Jumpsuit is cut to give 3 to 5 extra inches of room around your actual measurements.
Printed Aperture Science logo on the back
Adjustable elastic waistband offers the option of a more fitted or relaxed look
Jumpsuit can be worn with a full length pant or length and width of pant leg can be adjusted, using the drawstring in the hem
95% Nylon, 5% Spandex twill.
Machine wash cold.
CHECK OUT THE VIDEO HERE!
* Size guide will be available on the page (in CM and INCHES)
MSRP – 100.00
Chell's Long-Fall boot Socks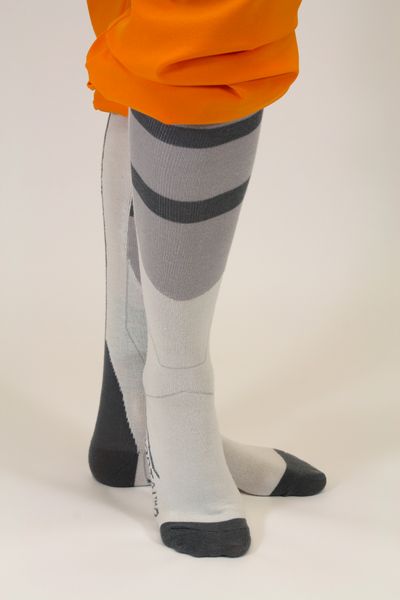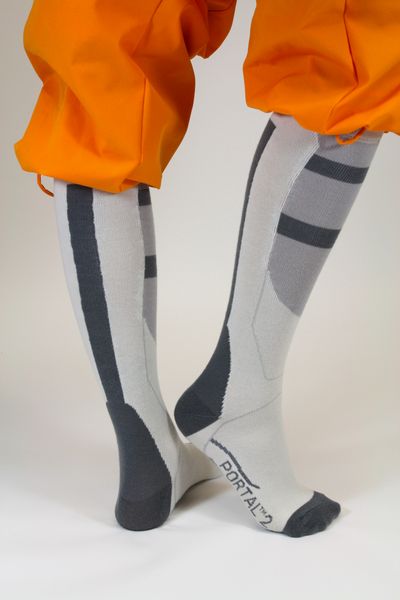 The Long Fall Boots were designed to minimize impact damage and protect the ASHPD from costly repairs! Not to mention, it has the added benefit of protecting human Test Subjects from injuring themselves! The Aperture Long Fall Socks may not have the technology to protect you from falls, but you can look the part! Knee High, Poly/Acrylic Blend. Adult sized, fits most.
MSRP – 10.00
Atlas's Portal Device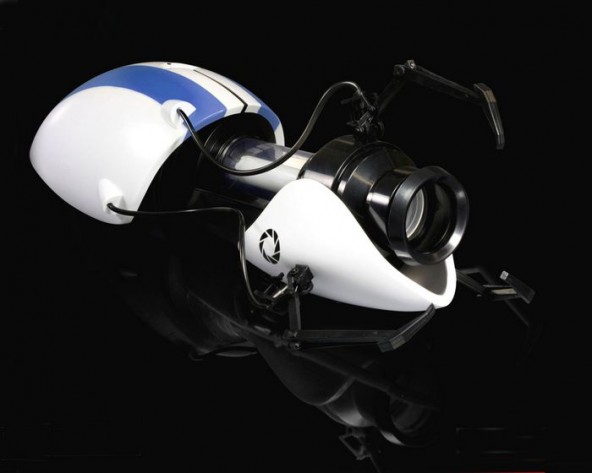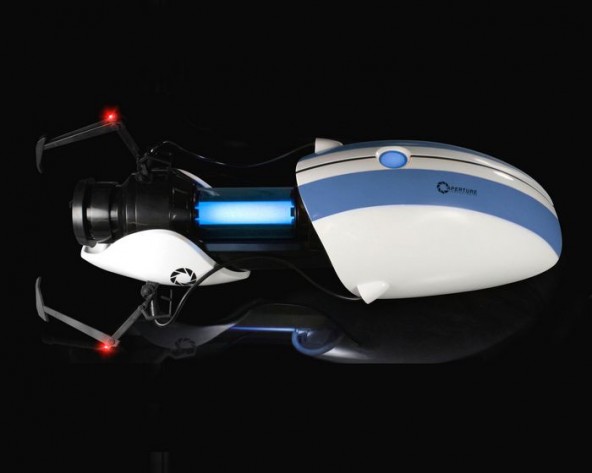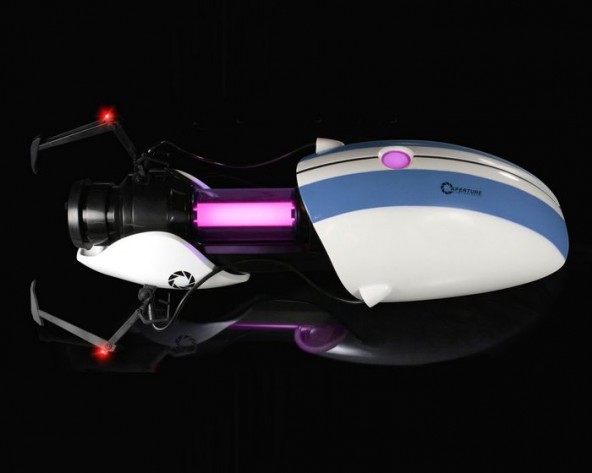 The 2nd edition of the Co-Op ASHPD is Atlas's weapon of choice, featuring blue and violet colored LEDs. Like the original ASPHD and P-body's, Atlas's device is a 1:1 scale replica that measures 30″ in length, features a replica shell with blue racing stripes, and includes sound effects pulled directly from the game.
Requires 3 "C" Batteries, not included. Closed Box packaging. Limited edition of 5000 units.
CHECK OUT THE VIDEO 
HERE
!
MSRP – 140.00
 Portal Device Replica Display Stand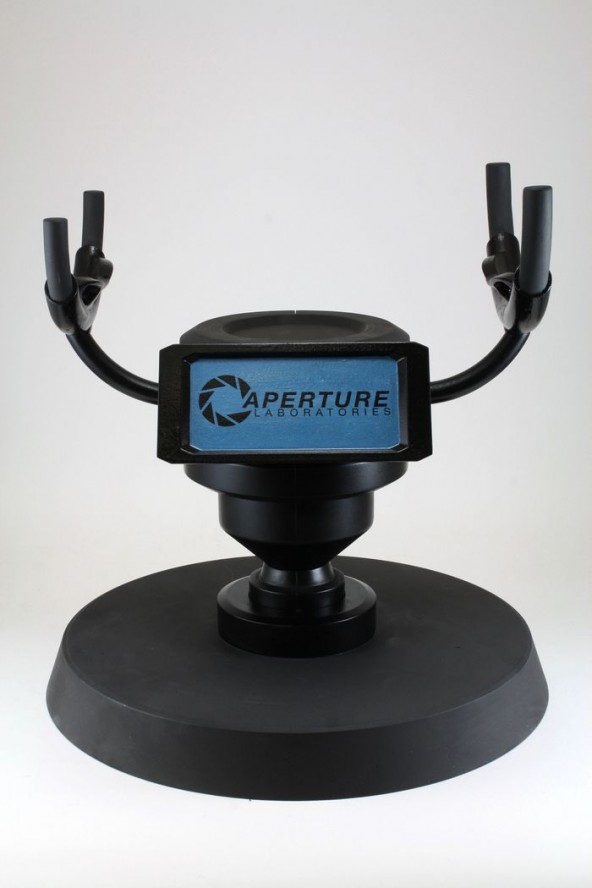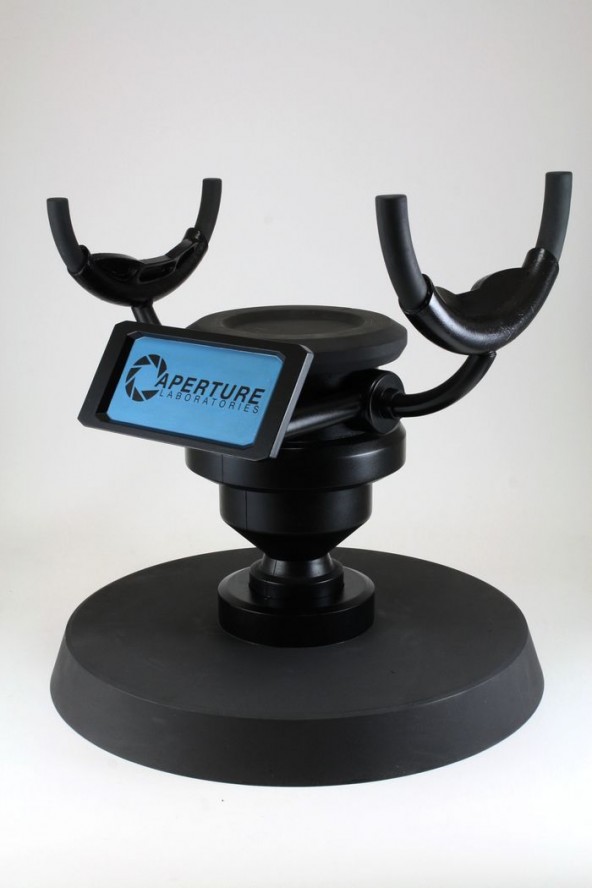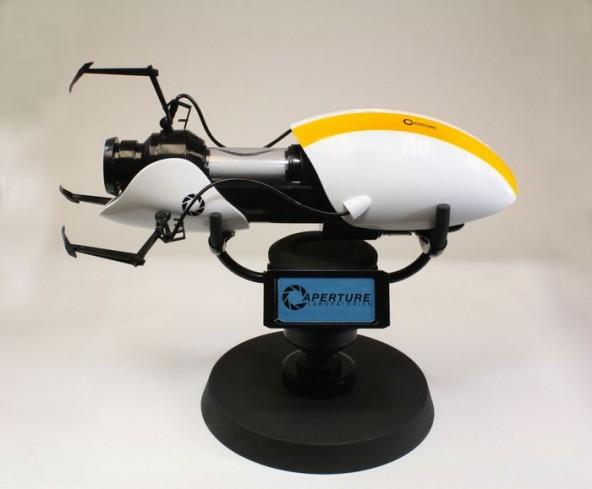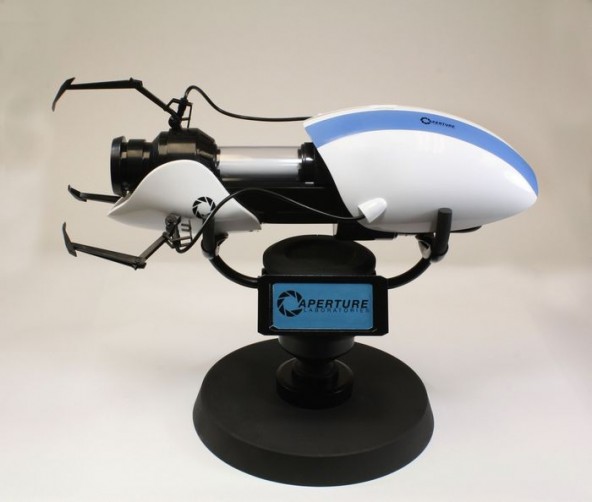 Display Your Aperture Science Handheld Portal Device Proudly! This display is over 14 inches in diameter and is over 14″ tall, was accurately built from in-game 3D models, and approved by Cave Johnson himself. Both arms feature rubber bumpers to keep your ASPHD in place and ready for action.
CHECK OUT THE VIDEO HERE!
MSRP – 50.00
Be sure to check out all the details at NECA's Portal website. Halloween is going to be AWESOME this year!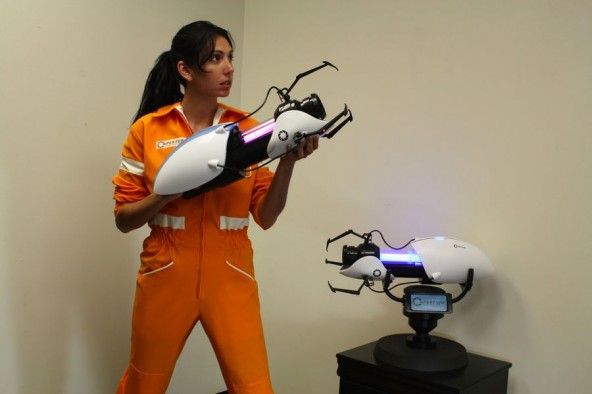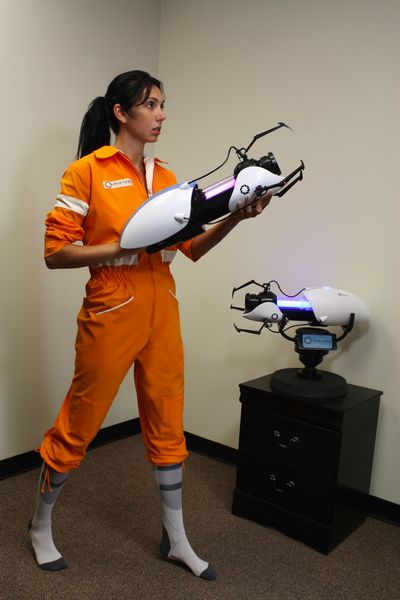 Additional Links