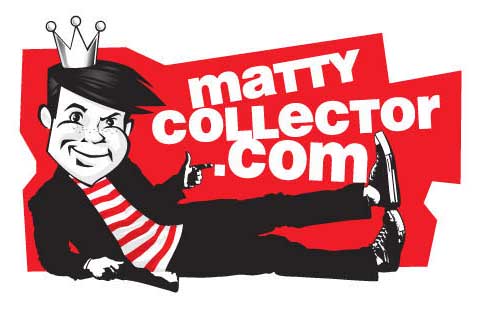 Mattel has announced their plans for their annual Collector Line Subscription today. They are being coy about what all will be offered (you will need to wait until their panels at SDCC to see what is in store) but there is a promise of an all-new subscription.
Toy Fans,

Good news… we've nailed down the 2013 subscriptions and they're better than ever. What are they? You'll have to wait until July 13 at our fan panel at SDCC to find out! For now, here's what we can tell you: we have old favorites returning, and they'll be joined by an all-new line.

We've also been listening to your comments and one of the things you requested was just one single open enrollment period sosubscriptions will be on sale for three weeks with no extensions. Seriously, no extensions – we're keeping it super simple! Here are the on-sale dates:

2013 Subscriptions Sale

Starts: July 13, 2012 at 1 p.m. PT
Ends: August 6, 2012 at 11:59 p.m. PT
Extensions: None!

So be here on Friday, July 13 at 1 p.m. PT when we reveal which subscriptions will be available for 2013 — including one that's never been offered before! You won't want to miss this, so for an email reminder, click here to register. Or, hang out on Facebook, Twitter and in our Fan Forums and you'll get reminders there, too.

–Matty
Speculation is running rampant already. Could it  be FILMation Masters of the Universe? Back to the Future? WWE? Arg, the Con cannot get here fast enough!
Additional Links