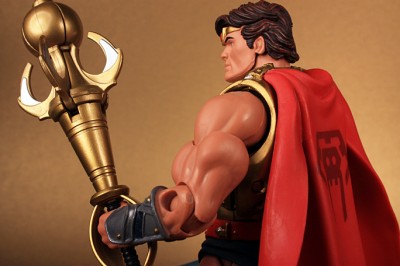 One of my favorite things about The Fwoosh is all the cool toy photos posted on our forums by our members, and occasionally I like to highlight their talents here on the e-zine.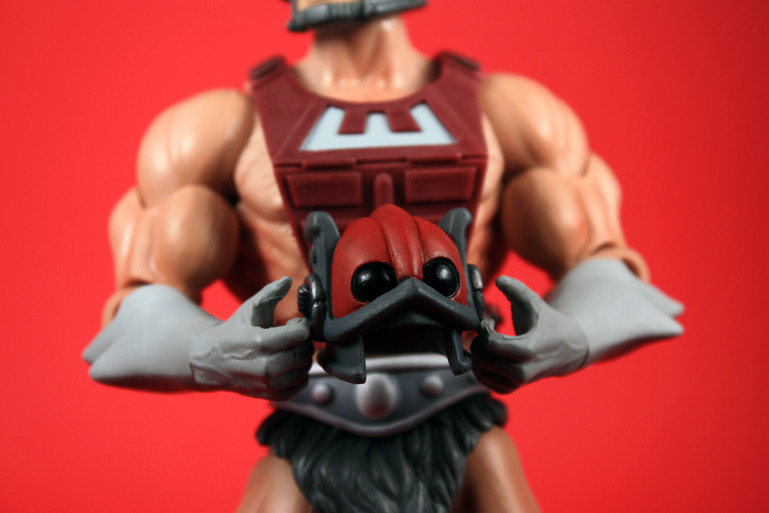 AdultCollector is an excellent customizer and frequently posts cool action figure photos on our Masters of the Universe forum.  Lately he has posted a ton of crisp, cool portrait shots of the MOTUC figures.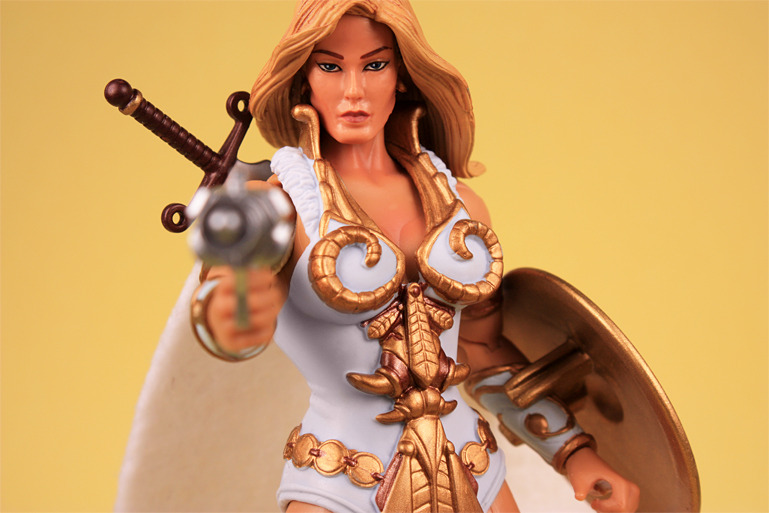 I especially like the above pic of his modified Battleground Teela.  Man, she looks formidable in this shot.  I never thought Teela needed a cape until now!  He even has templates for making these capes available here.  As a bonus, AdultCollector has shared a shot of his lighting setup so you can get a better idea of how he gets these great shots.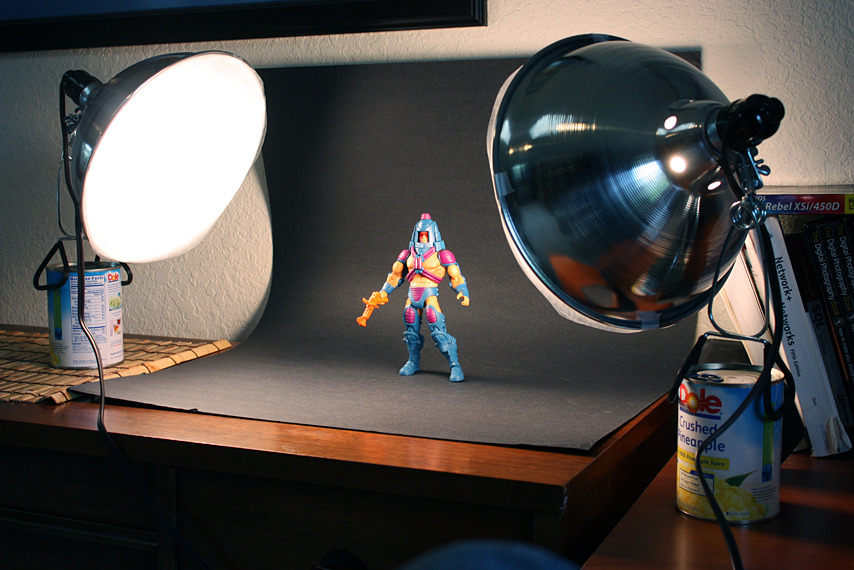 I've used a similar setup with shop lights with an improvised diffusion screen attached, but I never thought of using cans as a base for the clip-on shop lights.  I'm definitely stealing that idea.
Check out a lot more awesome MOTUC pics by AdultCollector here: