This evening at 6:00 p.m. PST 3A Toys kicks off their 4th Anniversary sale, and leave it to Ashley Wood to wait until the last minute to reveal what they have in store for fans. Was it worth the suspense? Take a look after the jump!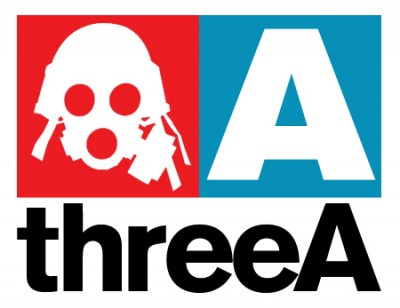 First up we have a 1/6 scale NOM27, the first NOM disciple release featuring all new parts.

Also going on sale is a 1/6 scale 3AA club exclusive that is a sort of homage to the very first figure 3A Toys ever released — the original NOM de Plume. They're calling this figure the "4th NOM." It's a throwback to the original NOM in terms of colors, but features the same new body and many of the same new parts as NOM27.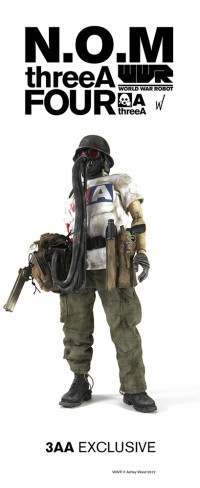 Will there be more surprises tonight? Only time will tell!
The sale starts at 6:00 P.M. today at Bambaland:
http://www.bambalandstore.com/default.asp
Discuss the sale on the fwoosh forums:
http://thefwoosh.com/forum/viewtopic.php?f=91&t=60364&start=3930