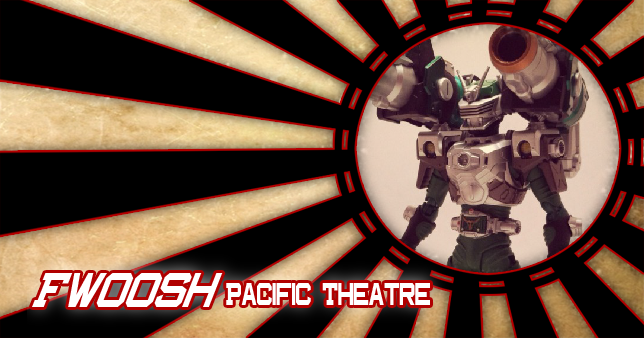 There's been a lot of buzz in the General Toys Talk forum surrounding import toys for a while now, so when Pablolobo and VeeBee contacted me about submitting content for the E-Zine on this particular subject, I was more than thrilled–I was feverishly excited! Today, we'll be covering our first comprehensive look at what our pals in the Far East have been pumping out for toy collectors worldwide. More specifically, we'll be looking at Bandai's S.H. Figuarts Kamen Rider Zolda. Does he live up to all of the hype?
More after the jump.
Now, I know what you're thinking: "Import figures are way too expensive!" or maybe, "They only do Anime characters!" For the unfamiliar, those two statements seem to be true, in general; however, to the devoted toy collectors who have looked further into this spectrum of plastic procuring there is much, much more to it than that. Kamen Rider began as a weekly science fiction manga by Shotaro Ishinomori and its first tokusatsu television series debuted in 1971. "Tokusatsu" is a Japanese term that applies to any live-action film or television drama that usually features superheroes and makes considerable use of special effects (tokusatsu literally translates as "special filming" in Japanese). That first series spawned many sequels and has since evolved into a franchise.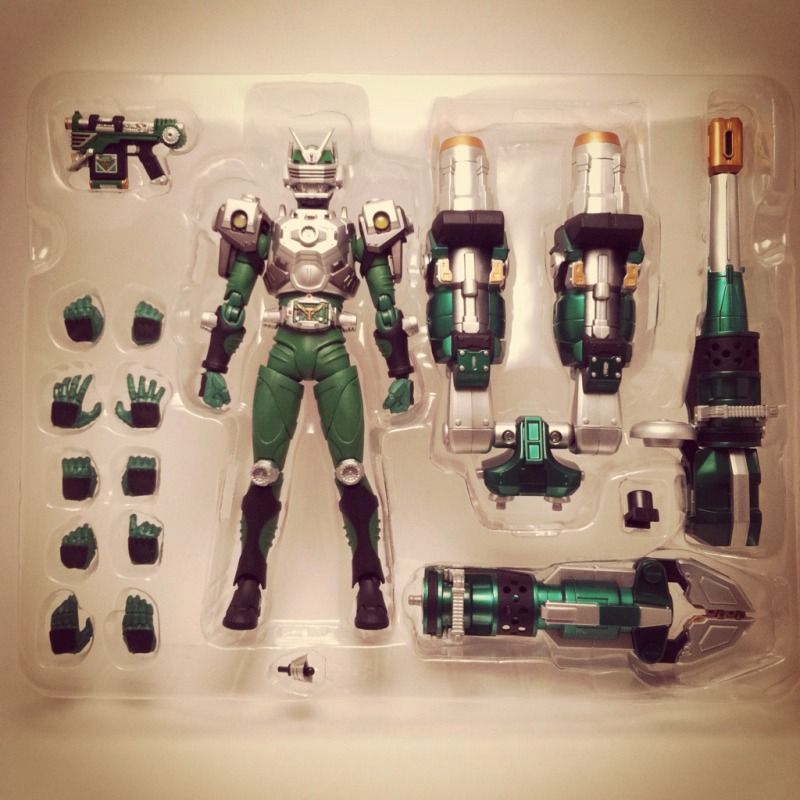 Zolda here comes from the twelfth installment of the franchise, Kamen Rider Ryuki. He is also known as "Kamen Rider Torque" from the American adaptation of the series (known as Kamen Rider Dragon Knight) that aired here in the States back in 2009. He's the fourth out of the 13 Kamen Riders that the story revolves around, and, coincidentally, the fourth figure from this particular series that the S.H. Figuarts line has released. (Well, fifth if you count the exclusive Ryuki Blank Form.) Each Rider from this series uses what are called "Advent Decks" that serve as Contracts for Monsters that exist in the mysterious Mirror World. Each card summons particular weapons/abilities and even the Contract Monsters themselves. Like Ryuki and Knight before him, Zolda comes with a crazy amount of accessories. Included are: six pairs of interchangeable hands, the Magna Visor (his default weapon), the Giga Launcher, the Giga Cannon backpack, and four out of six of his Advent Deck cards. Zolda's Contract Monster, the minotaur Magnugiga, will be released in late September this year as a Tamashii web exclusive.
Zolda uses the same base body as the previously released Kamen Rider Ryuki, Knight, and Ouja figures. Much like several domestic collector lines, parts reuse is a common practice with certain import collector lines as well. With this case in particular, each Rider from the Ryuki series had similarly designed suits with varying differences in the armor accents and helmets. That said, I'm sure this also helped cost out the crazy amount of accessories and unique parts we've gotten with each Rider so far. Another highlight that I'd like to mention is that Zolda has die-cast feet, which allows for ultimate balance when posing the figure.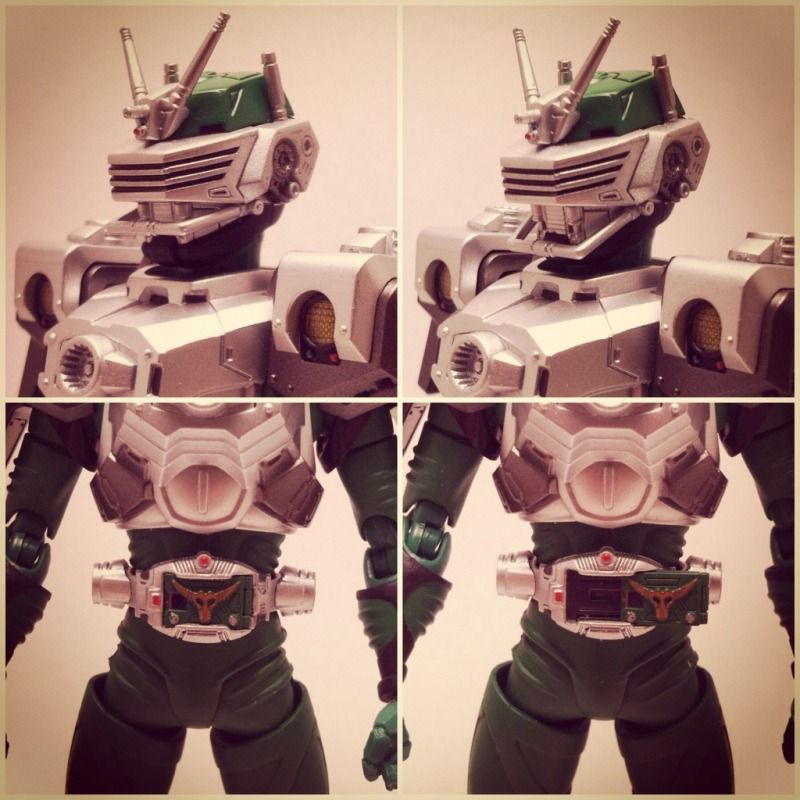 Up next we'll look at Zolda's default weapon–the Magna Visor. Zolda is a long range combatant, using different forms of heavy artillery to fight. BIG [email protected]$$ GUNS! His default weapon doubles as a submachine gun with a cyclic rate of 120 rounds per minute. The Magna Visor is very nicely detailed with small painted accents and intricate sculpting. Included with the figure are the Advent Cards, which Zolda uses to summon additional weapons that form from his Contact Monster's body, such as the Giga Launcher; the Giga Cannon backpack; and a huge Giga Armor shield (which will probably be included with Magnugiga). The Advent Cards are printed and laminated to scale and fit into the chamber of the Magna Visor. I'd exercise extreme caution when handling these cards as they are very tiny and can be lost very easily.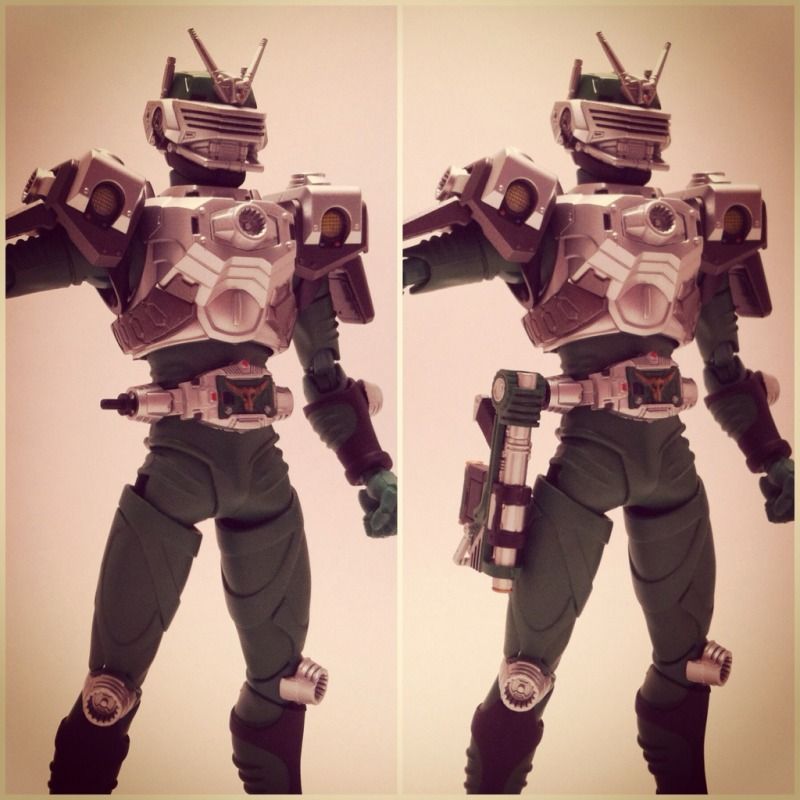 The Giga Cannon is two large cannons that appear on Zolda's shoulders when he uses one of his Shoot Vent cards. These cannons are actually formed from the Contract Monster Magnugiga's legs. There are about three points of articulation for each cannon which allow for many angles and posing possibilities. The metallic green paint used really pops and gives the authentic look of shiny metal that all guns in toy form should have. Also included with the set is a removable peg that allows you to attach a support stand since Zolda becomes very top heavy in certain poses with the cannons attached. The Tamashii Stage Act 4 Clear Humanoid stands are my personal favorite and can be used across the board for many different 1:12 scaled figure lines.
Zolda's other Shoot Vent, the Giga Launcher, is basically a really, really big bazooka. This weapon is formed from Magnugiga's arms, and actually comes in two separate pieces that fit together. Like the Giga Cannon, the Launcher also features really nice metallic green paint, with gold accents on the front and back. The contrast with the flat matte black parts is also a nice touch. There are two handles for Zolda to grip using either of the two sets of gripping hands that are included.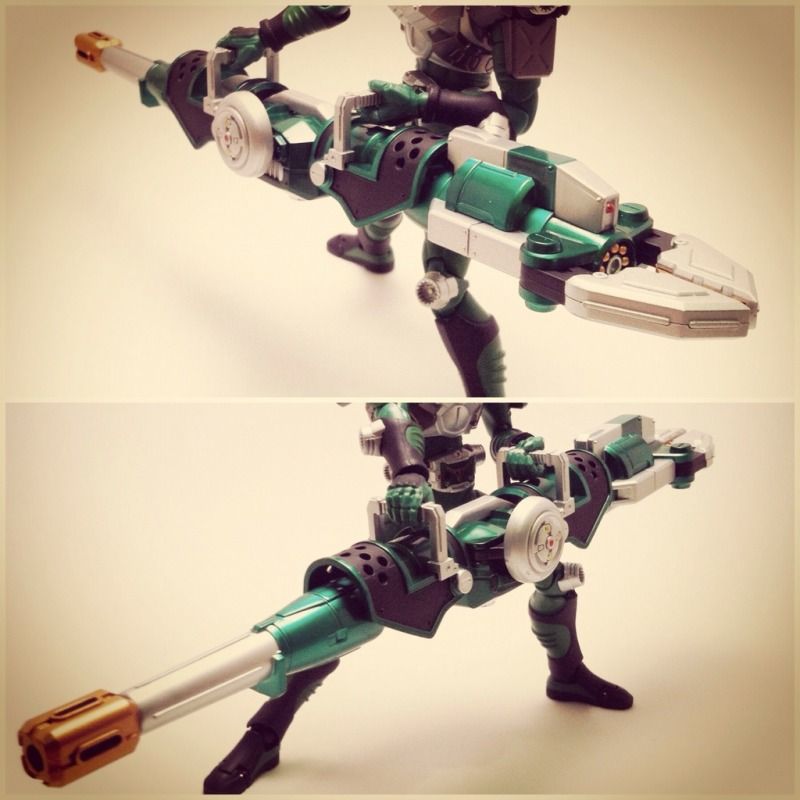 That about wraps it up for this comprehensive look at Bandai's S.H. Figuarts Kamen Rider Zolda. If you're curious and are interested in trying out an import figure, and you're into BIG GUNS, give Zolda a shot. He definitely is a great introduction into the wonderful world of import toy collecting, and is among one of my new favorites in this particular line. Stay tuned for a review of his Contract Monster Magnugiga once he is released in late September. Again, Magnugiga will be a Tamashii web exclusive, so contact your favorite middleman ordering service to reserve your figure now. Zolda here is still available at amiami.com and is up for preorder at BBTS. For the price point, and the amount of accessories he comes with, I'd say he offers a lot of bang for your buck. I definitely look forward to collecting the rest of the Ryuki Riders once they're made, as well as many more S.H. Figuarts figures in the future. These figures remind me of the glory days of collecting super articulated action figures, and bring about a certain geekiness that I haven't felt with toy lines in a long time.
*Thanks for reading and thanks to VeeBee and the gang for giving me this opportunity. And many thanks to franky4fingers for the logo. Stay tuned for more from Pacific Theatre!