Ashley Wood's 3A Toys produced a fantastic concept when they decided to start making action-figure zombies. Now, zombies may be relatively new as a concept in pop culture–Romero's Night of the Living introduced them in style–but we can take the theme even further back as the mythos of the undead is, well… really old.
More after the jump…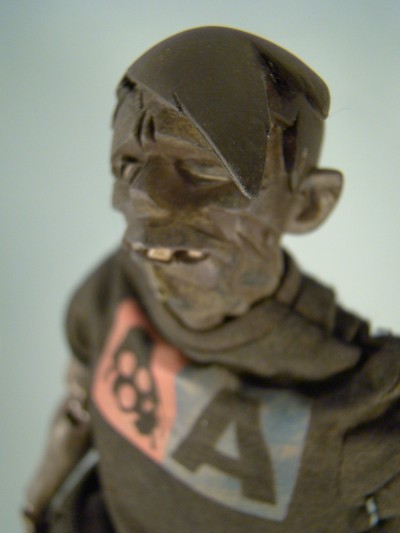 3A introduced Zombs (zombies) as part of the
Adventure Kartel line
, first seen in 1/6 scale (that's 12 inches to Americans and 30 centimeters  to the rest of the metric-using world). Being 1/6 scale means that they are more of a doll, meaning they have a base body (in this case, a buck since all the figures use the same base body), and have real cloth clothing with no sculpted clothing, gloves and boots being the only exceptions. 3A's Zombs have two distinct features identifying them as Ashley Wood creations–the hands and the head sculpt. These are not done in a realistic style, ala what you might see on the silver screen, rather they are sculpted to reflect Ashley Wood's comic style.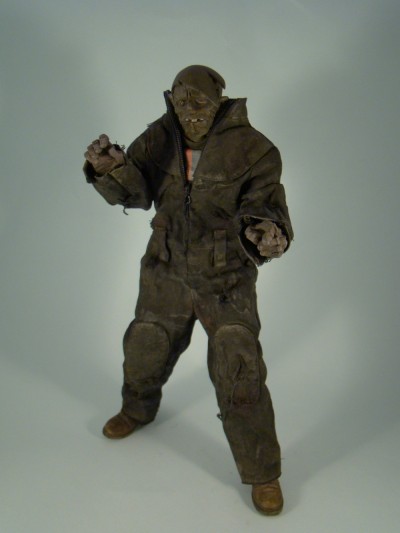 The figure in question today is the Acolyte Zomb 2.0 from the
4 Zomb Monty Superset
. As with most of my 1/6 articles, this figure is also on loan, an aftermarket pickup that was lent to me for the purpose of taking pictures, writing it up, and having fun.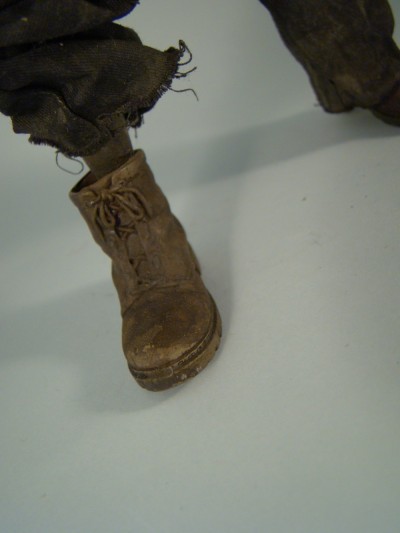 This is the black version. Skin, hair, t-shirt, and boiler suit are all shades of black, and even the paint wash is black.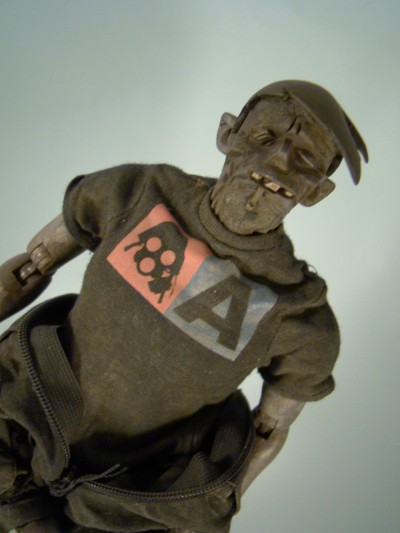 "Acolyte" refers to the 2.0 Zomb head sculpt. The figure comes with boots, a boiler suit, and 3A t-shirt.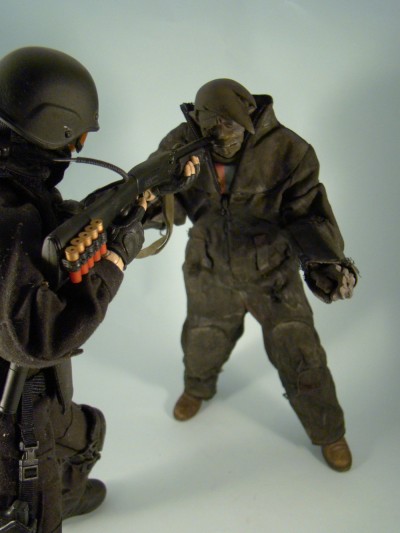 And he is tons of fun! A Zomb! Fully articulated! You know–a 30+ POA, fully-articulated figure that allows for all kinds of flesh-eating posing. This means tons and tons of posing! And if you have kids, then lots of fun play time, if you are willing to let your kids play with $100 toys.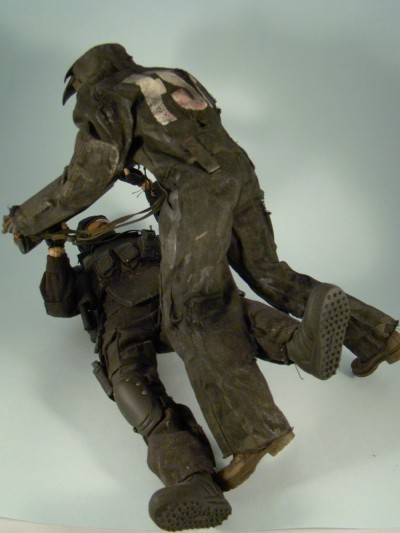 I love zombies. I don't know if the theme will ever get old for me, but after 20+ years, I'm thinking no. During its time in my house, I came to love this Zomb. So much so that I don't want to let him go. But I know that I have a slew of Zombs coming my way in the 1/12 scale that I love.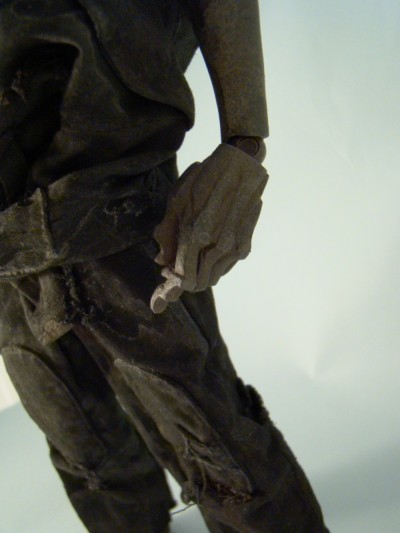 While this Zomb has come and gone, he can be found flipping around on ebay, or you can wait for the next round of Zombs that are available or will be available at retail:
In the event you ever meet a Zomb in a dark alley this translator might come in handy:
You can talk about the figure here:
http://thefwoosh.com/forum/viewtopic.php?f=91&t=60364
Gallery