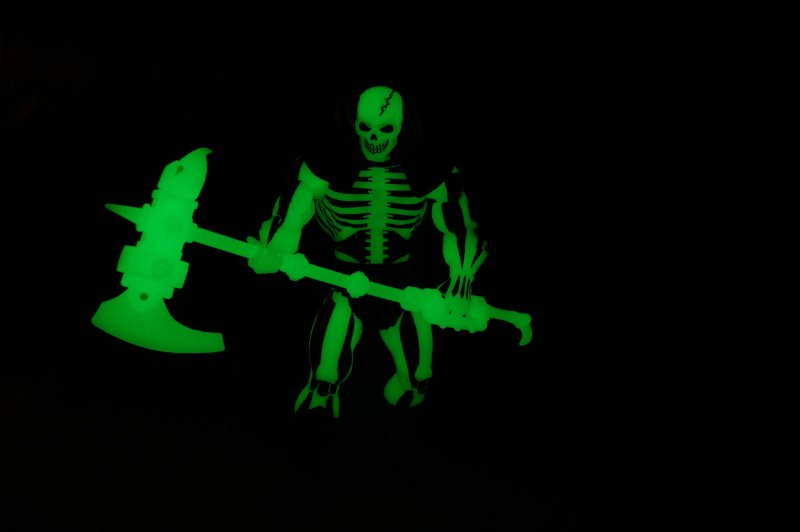 The Spy Monkey Crew has been busy and have created three new colorways for their series 1 armory sets!  These sets go on sale today, so click through for some pics of these cool new custom weapons…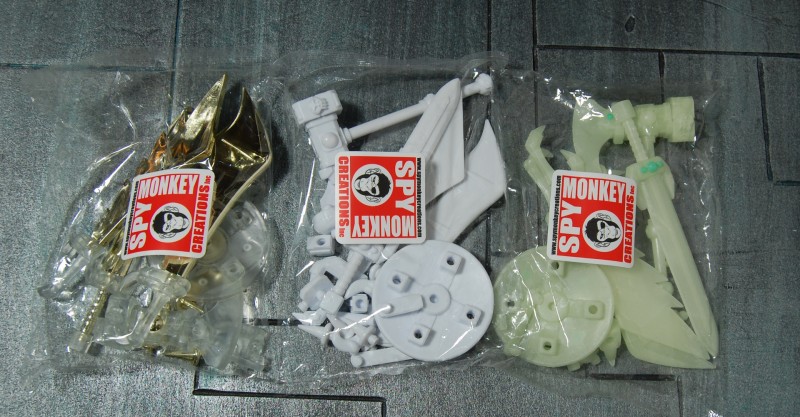 In case you didn't know, the Spy Monkey Armory Series One was a set of 6 inch scale weapons that can be rearranged via the glyos peg system.  The sets come with a few really cool pre-built weapons, but you can create an infinite number of items by rearranging the parts.  If you like Legos you can have a lot of fun with these sets.  The Spy Monkey guys were kind enough to send me preview samples of their three new color schemes for their armory series 1.  Let's start off with my personal favorite, Toxic Glow: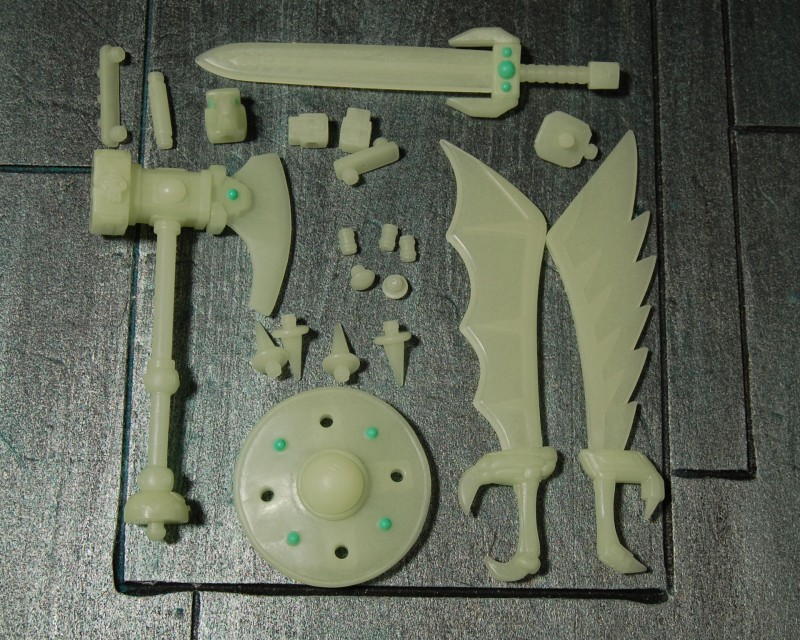 I love glow in the dark toys, so I was pretty pleased to hear the armory series one set would be coming out in glow in the dark plastic.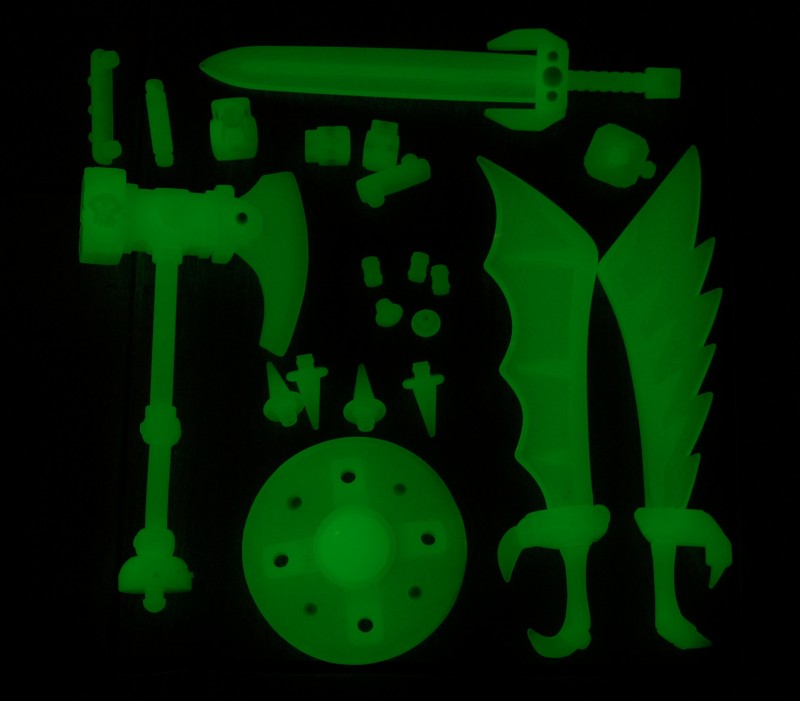 These have a pretty bright glow and this set works perfectly with the MOTUC Scareglow figure.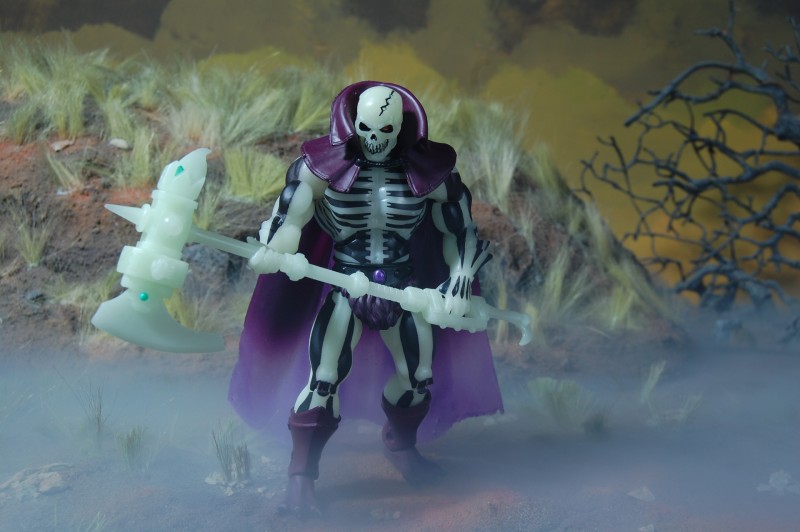 I think I'm going to get a couple more of the Toxic Glow sets to see if I can come up with some crazy glowing builds.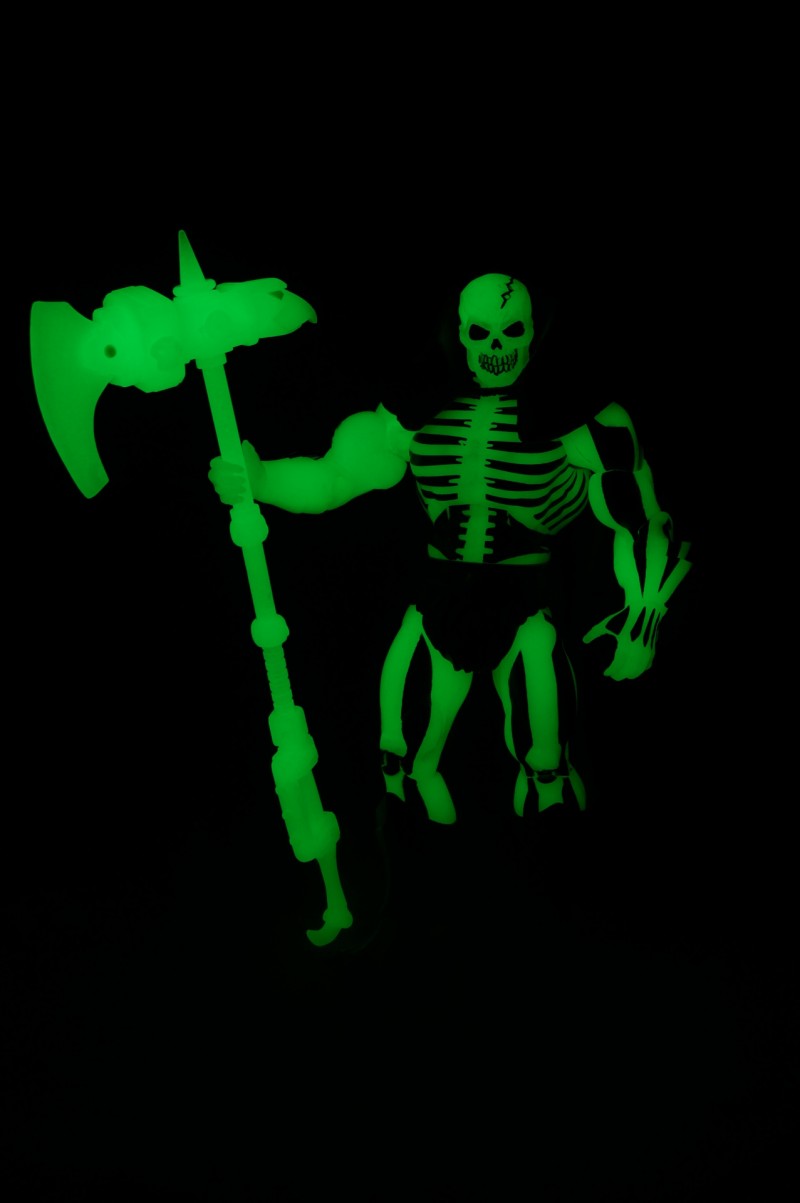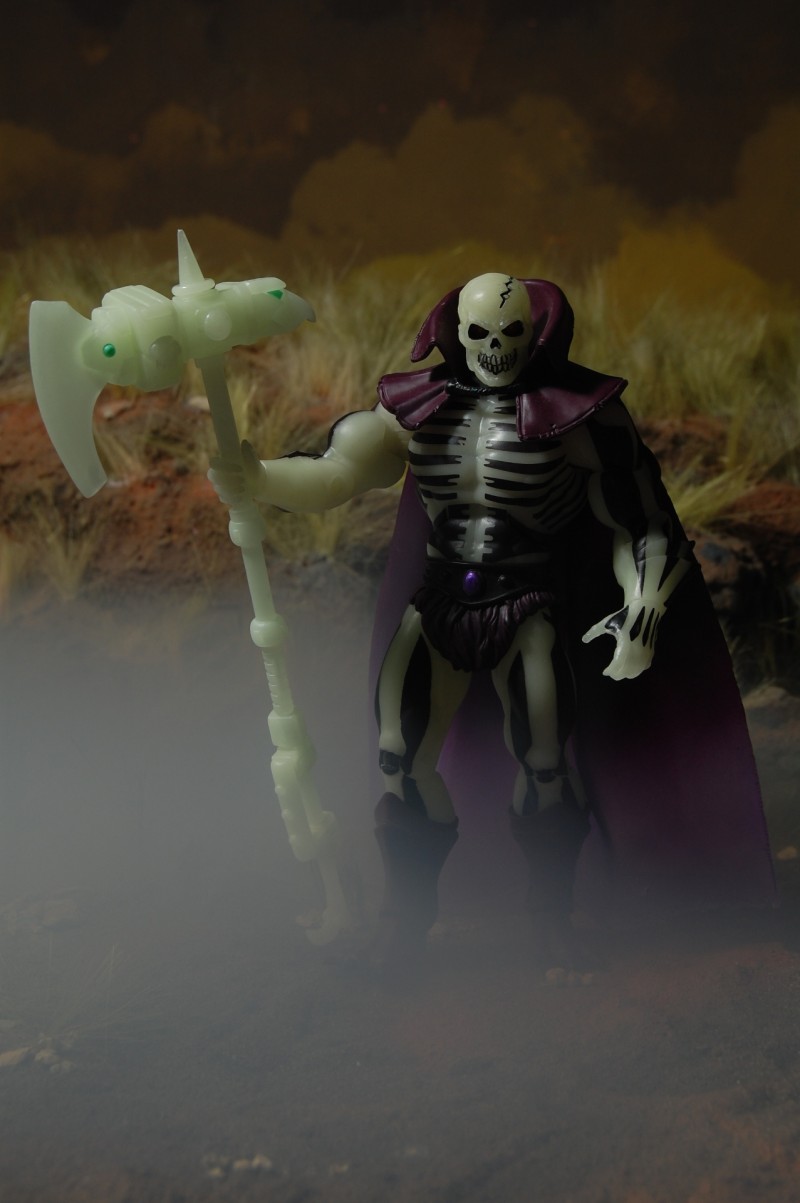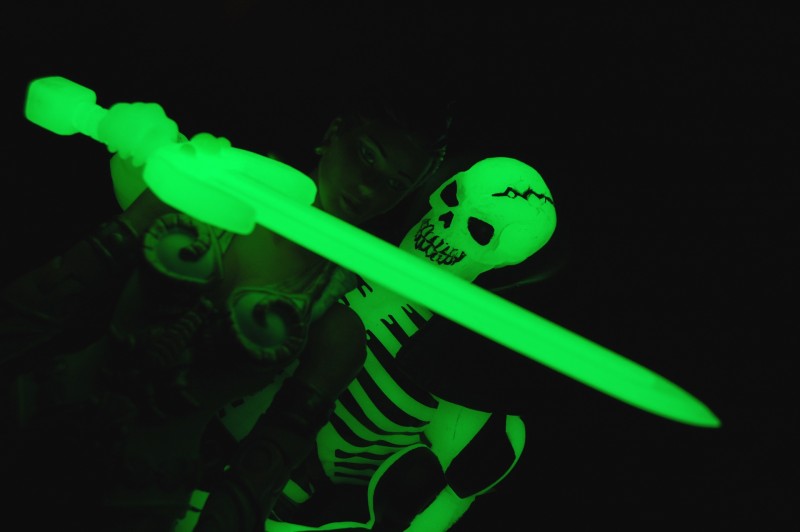 I also like the look of the glowing blades with Skeletor.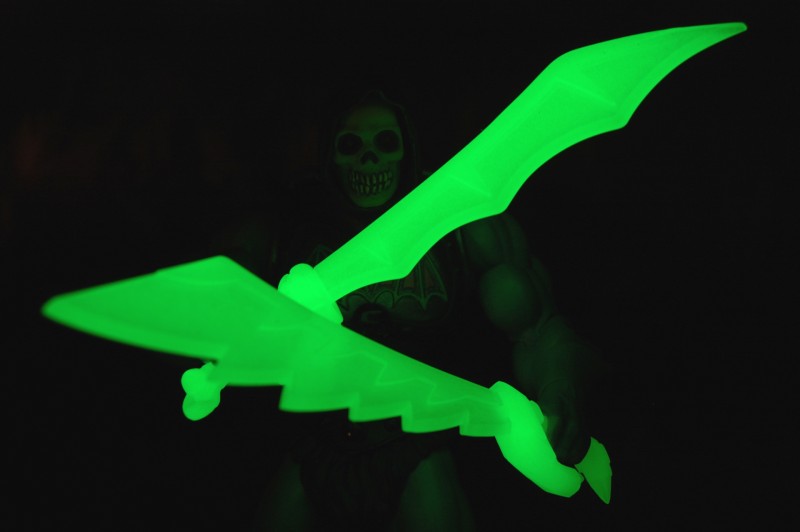 The glowing parts come in handy for adding equipment to my glow in the dark Outer Spaceman: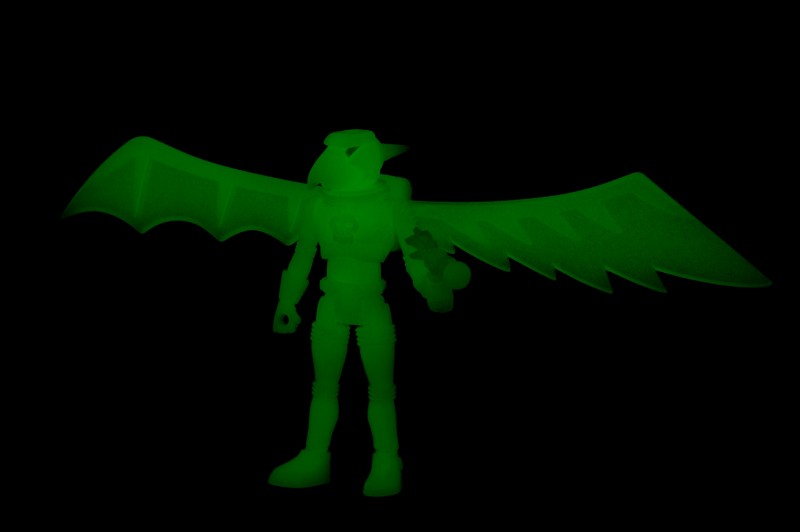 The second set was one I was not so sure about, the Shining Gold set: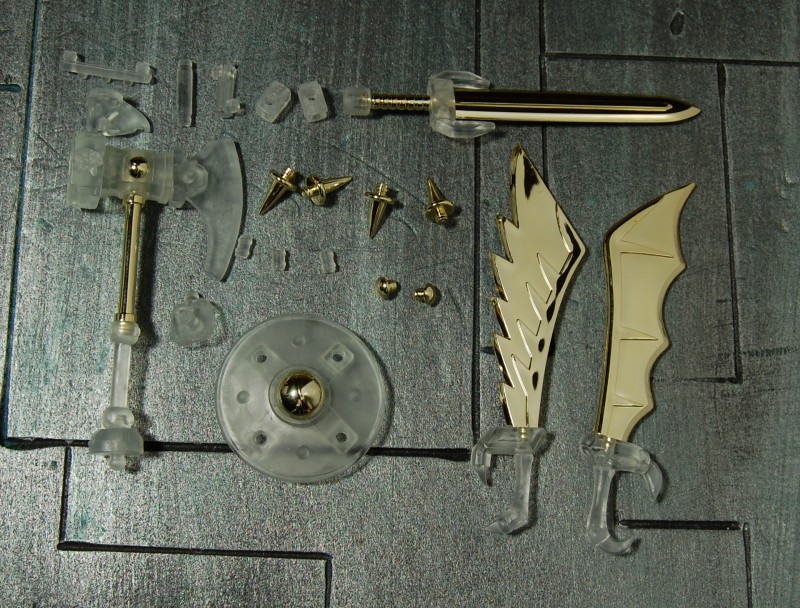 This set features some clear pvc parts and also some gold vac metal pieces.  Honestly, I did not get this set at first.  I couldn't quite see why I'd want it or who I'd use it with, but I did find some uses for them and I'm completely turned around on it now.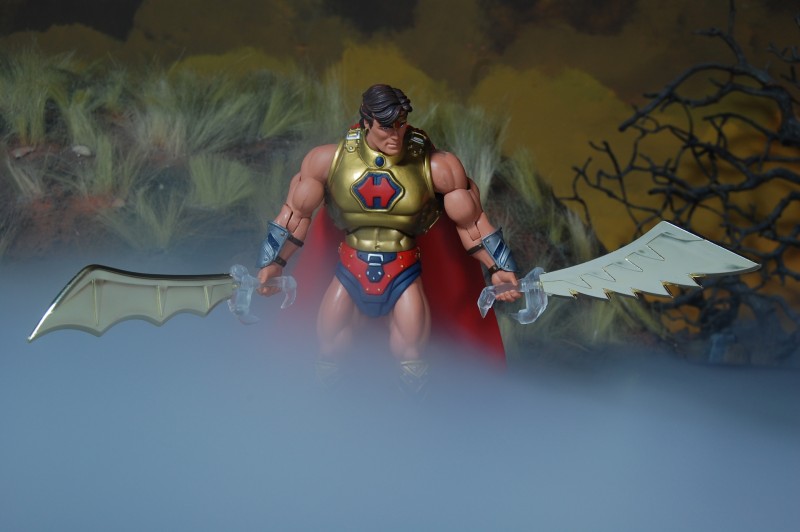 First off, I think the metallic swords look fantastic with He-Ro.  The shiny vac metal with the clear parts takes me back to the toys of my youth like micronauts.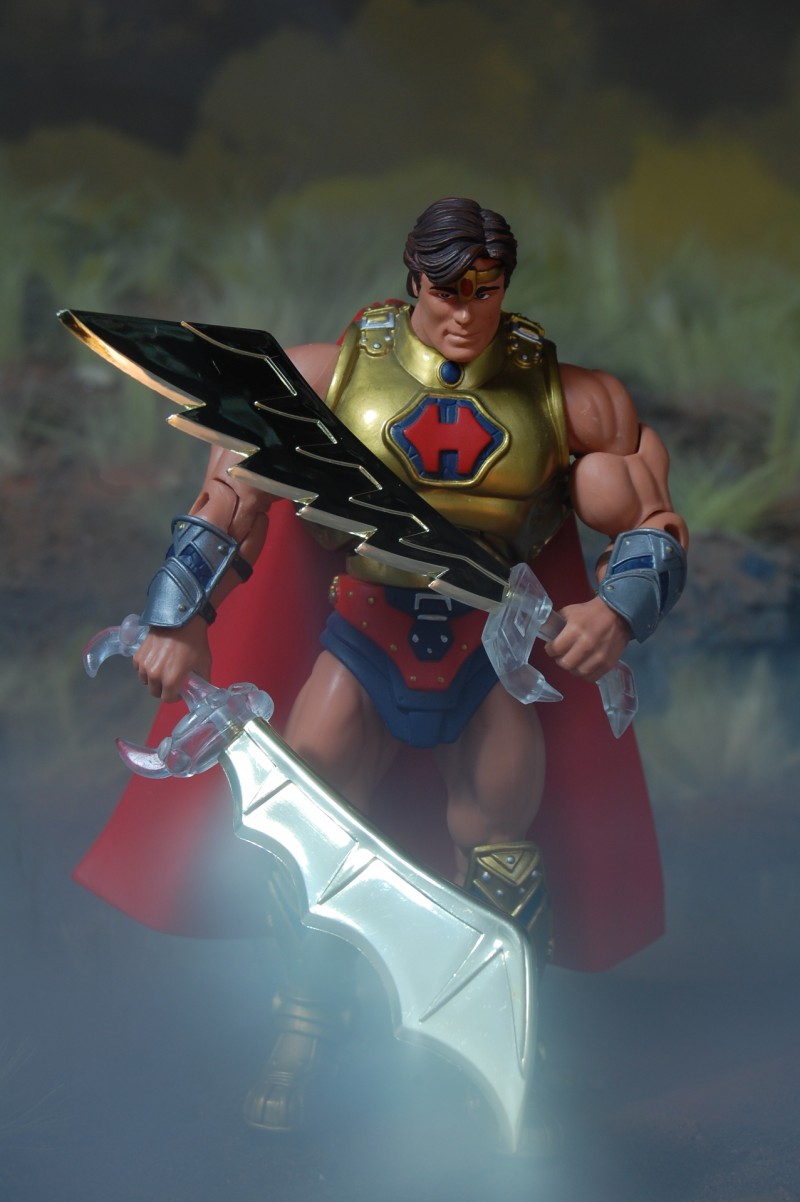 I think the golden parts also look nice with Bow and his gold armor.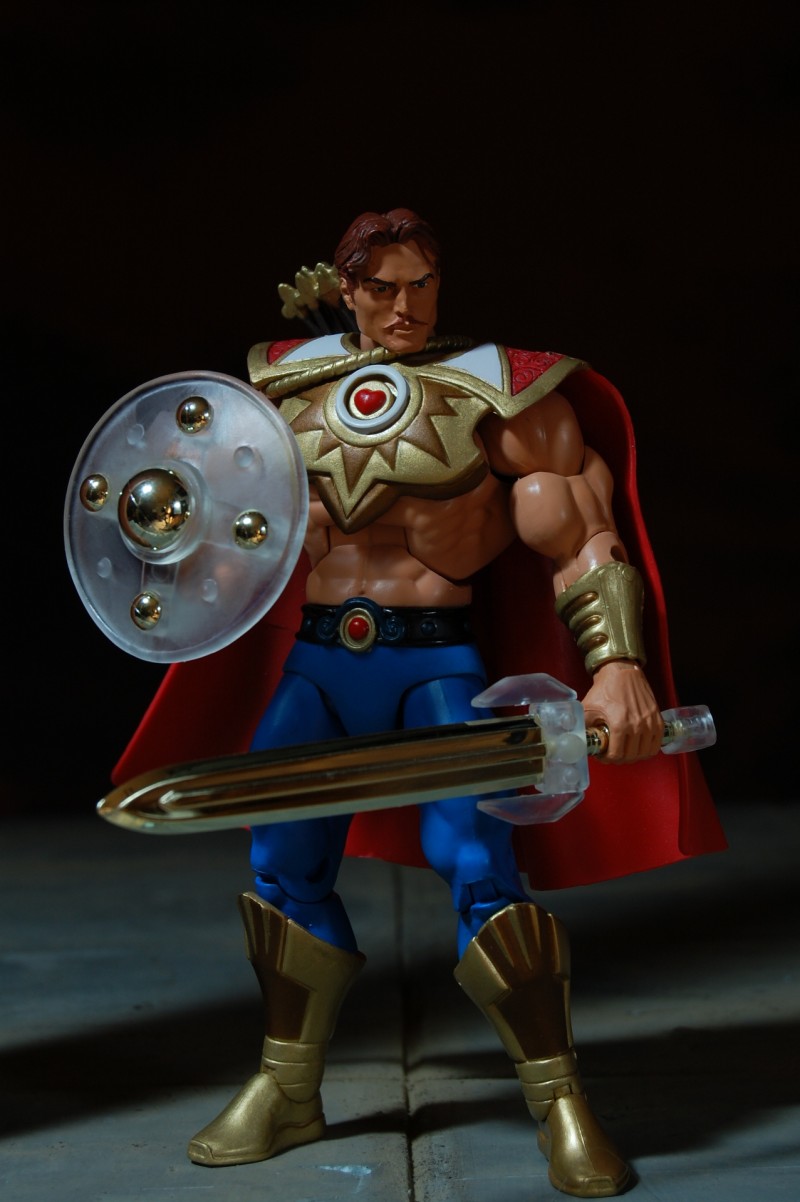 But the thing I love about this particular set the most is how cool it looks with Hurricane Hordak and black parts from the Bloodlust colorway.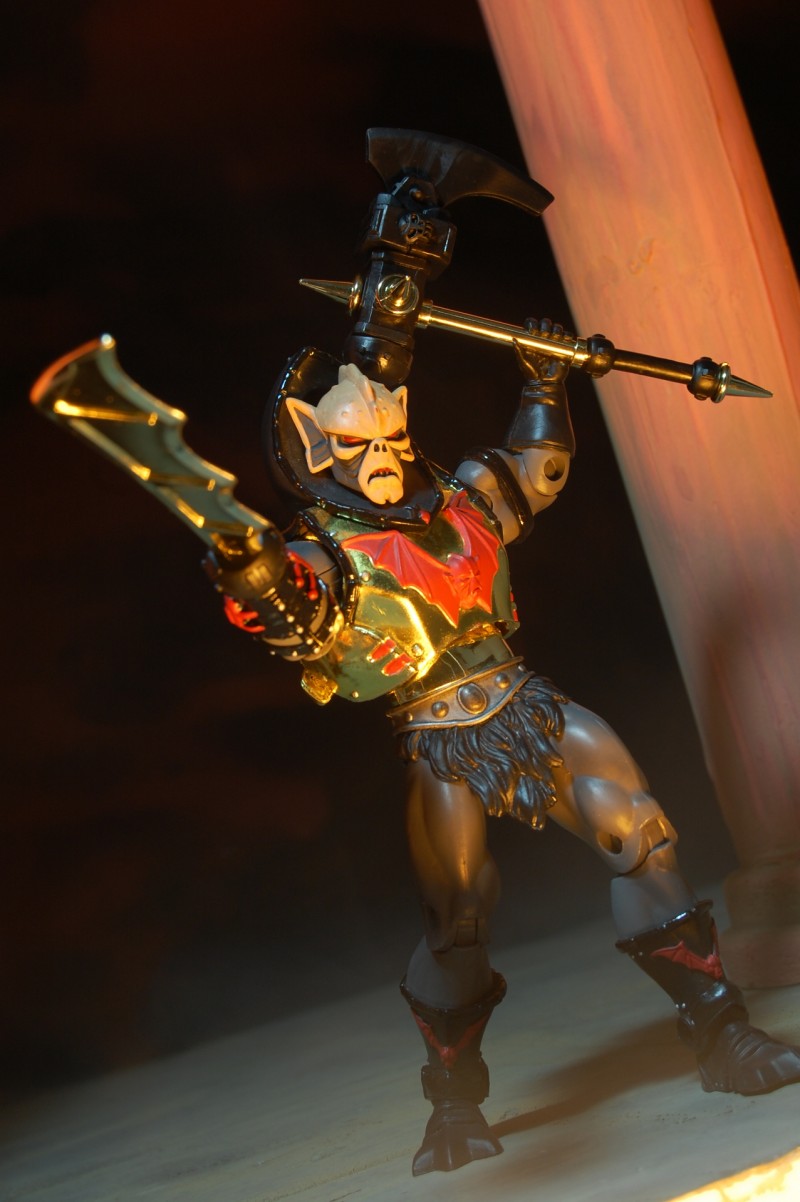 The vac metal is very sturdy and didn't chip or fall off at all when I was swapping parts around.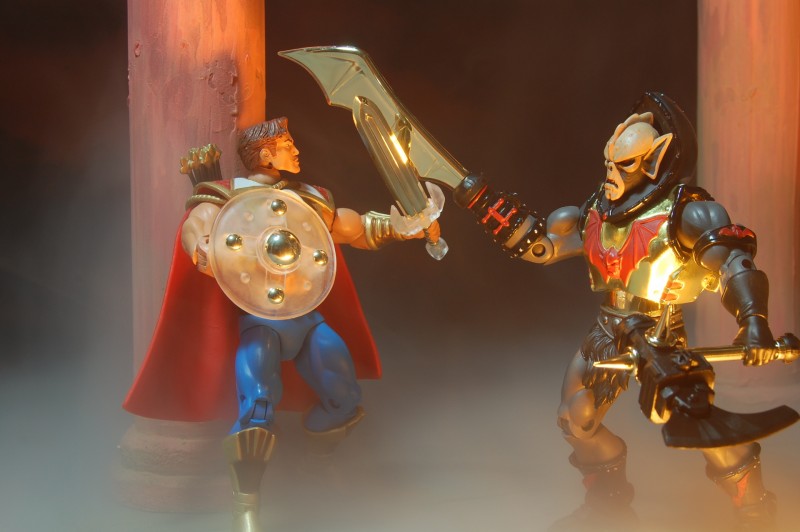 The third set is part of their Solid State series.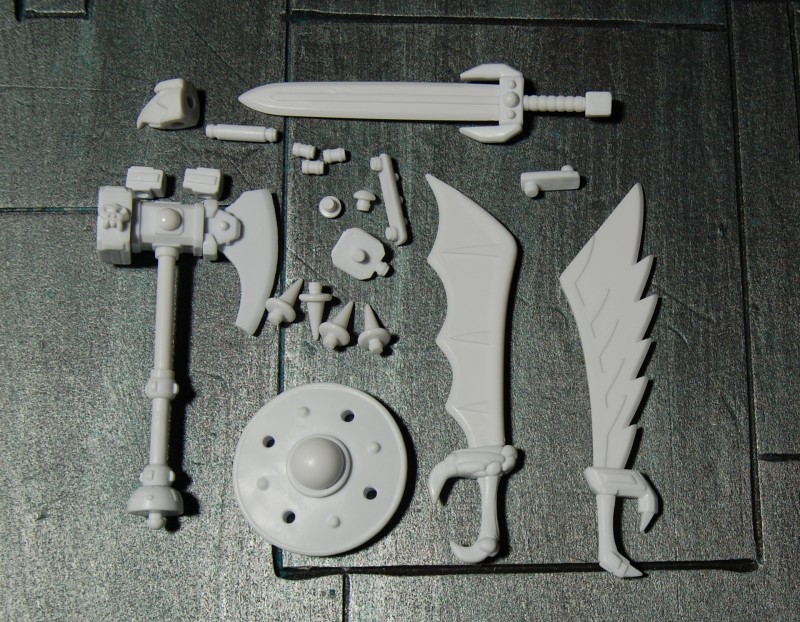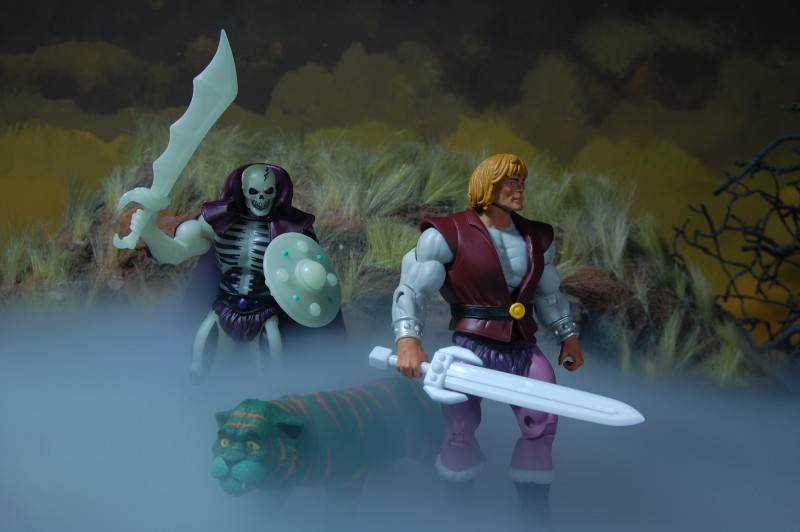 The Solid State Series are single color sets sold at lower cost ($15 rather than the usual $20) for customization.  White is the first color in the Solid State Series.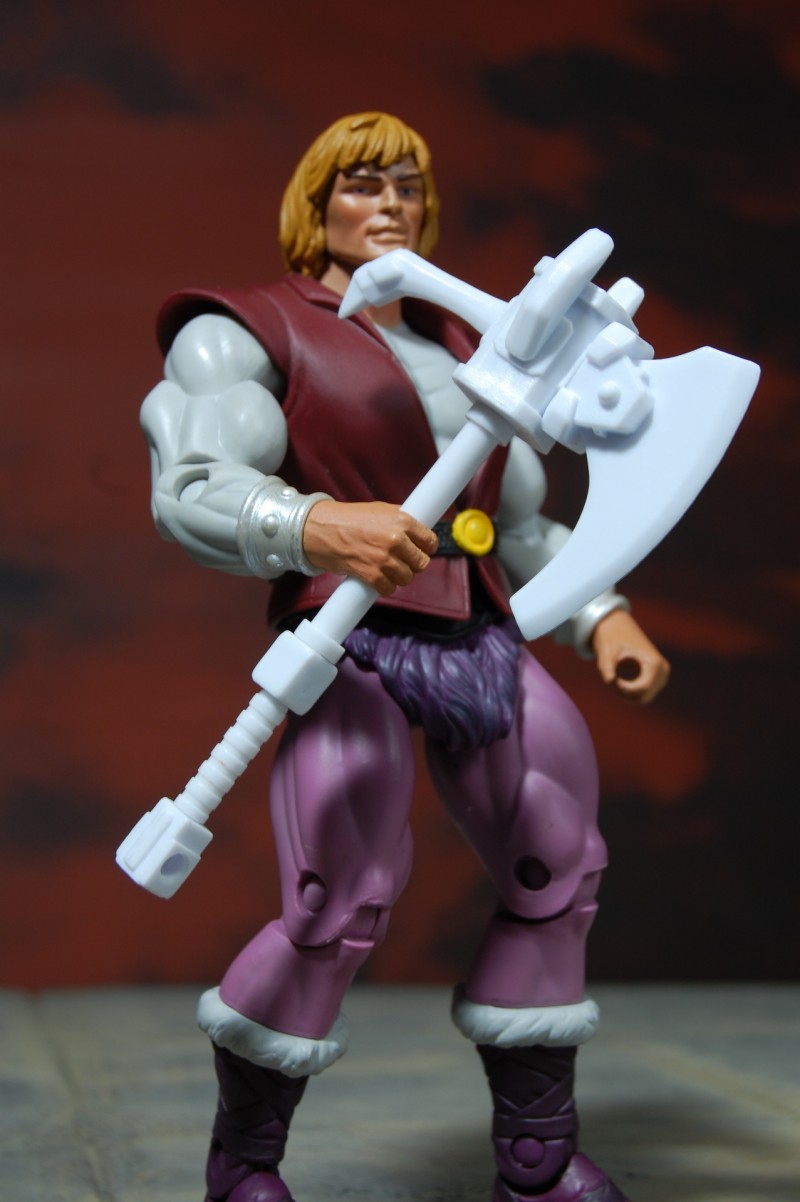 The idea being you can customize these into whatever color schemes you wish!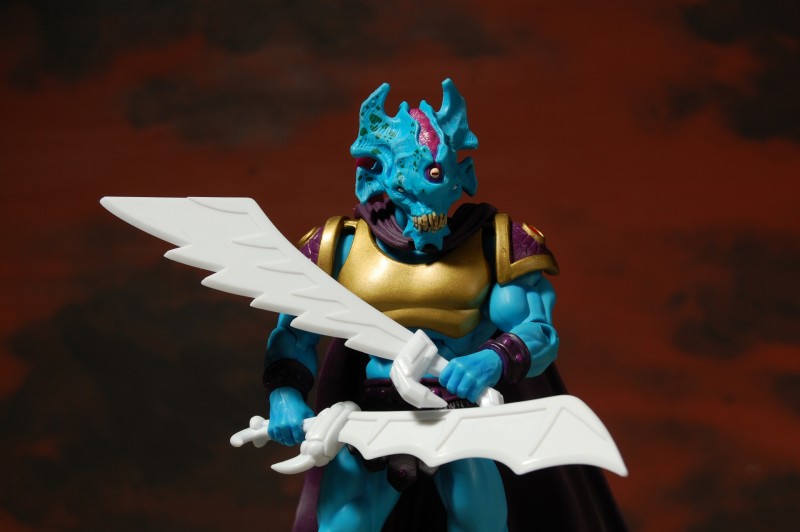 As a customizer myself, I love this idea.  I get to exercise my creativity and I get a price break?  Doesn't get much better than that!  I can't wait to see what others do with the blank sets.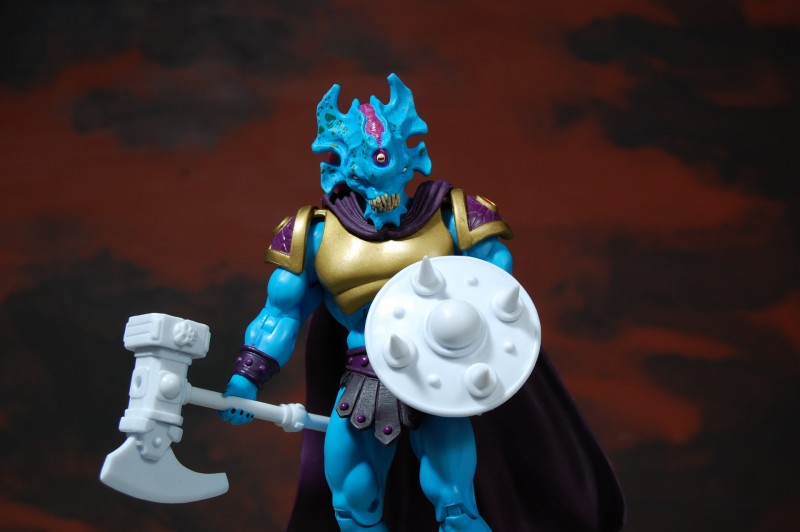 I also think they look pretty neat as is – bright sparkling white.  I can't recommend these enough.  If you aren't sure, maybe pick up the Solid State set at the lower cost and try these fun toys out!
These new colorways drop Friday, April 13th at 12 PM pacific time at the Spy Monkey Creations web store:
http://www.spymonkeycreations.ecrater.com/
About Post Author