We are very pleased to be able to help celebrate the Fwoosh's Tenth Anniversary to bring you an all new site feature – Fwoosh Mini-Comics! Yep, after the great response we got from our Masters of the Universe Class of 2009, 2010 and 2011 articles, the crew (Ibentmyman-thing, Matthew K and VeeBee) has gotten back together for this all-new feature. So, welcome to the first issue of what [we hope] will be a new regular on-going column. This first adventure takes our favorite Masters of the Universe Classics figures to places they have never been before. Masters of the Universe Mini-Comics are back – Fwoosh style! We hope that they are pretty darned close to being "just like you remember"!
Now, if you dare, come on in a read the premier issue and find yourself caught in the Grim Grip of the GY-GOR!!!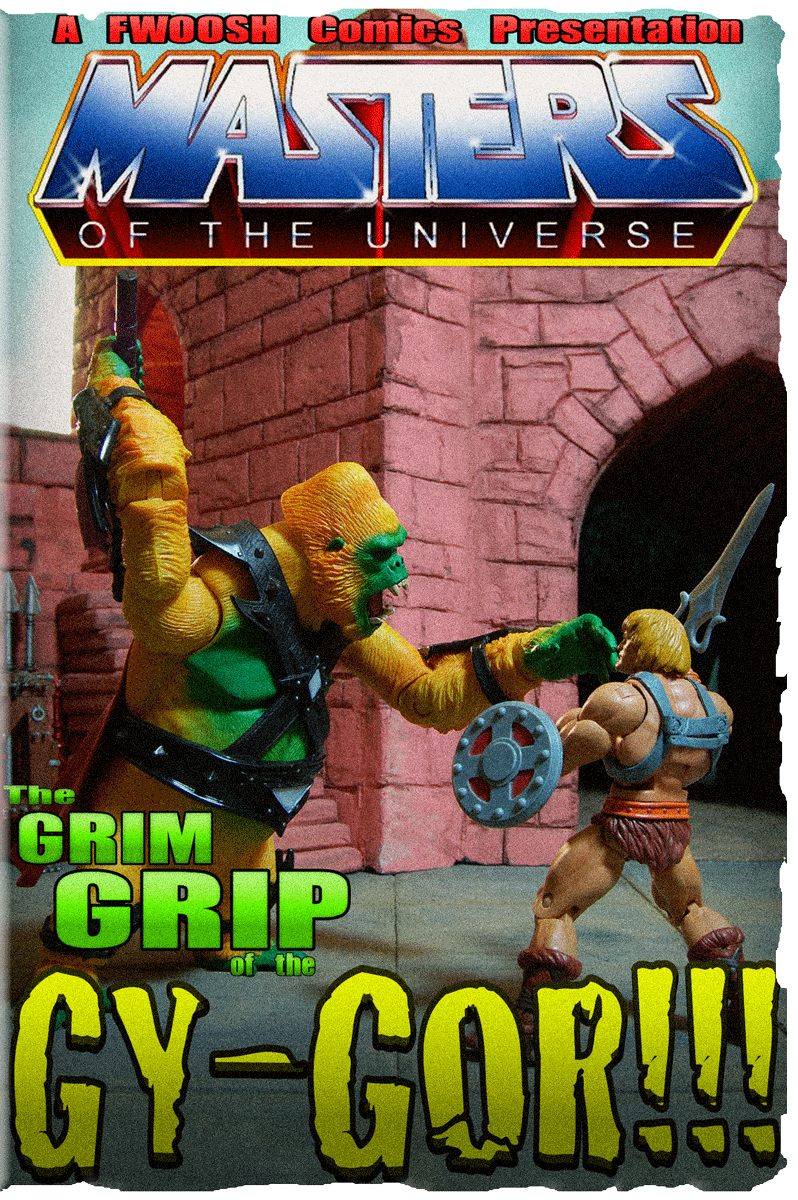 ---
Just click on the first image (cover) below and your adventure will begin!
---
Thanks so much for reading, and keep an eye out, we are already hard at work on more stories! Please leave a comment below to share your feedback, we would love to hear it!
Additional Links