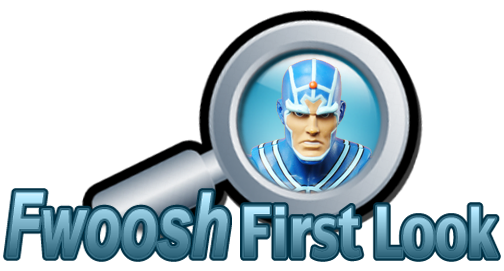 Back at SDCC 2011, one of the exciting things we were promised about the Club Infinite Earths was that the subscription would be able to offer us executions that were never possible at retail. Individually packaged oversized characters felt like a given even before they were confirmed by Mattel, but for me, the idea of "deluxe" figures sounded much more intriguing. That concept is much broader in terms of possibilities and even thinking in a relatively conservative mindset, I was able to rattle off a few must-have concepts for that type of execution within seconds. Well, right out of the gate, Mattel announced that the first of these new concepts would be an item exclusive to Club Infinite Earths subscribers. Furthermore, collectors got the opportunity to vote for their choice as the Club incentive via an online poll at Matty Collector. While a few of the concepts were intriguing and very tempting (Shaggy Man and Rocket Red), and one was rather dumbfounding (the newly dismissed Black Lantern Swamp Thing), my mind was made up from the moment he was cast into the fray. The New God Metron was my instant pick and as you all know, he won the vote and is shipping in June. C'mon in, we have pictures! Chair pictures!
To say that I have been waiting a very long time for Metron is an understatement. The New Gods and the JSA remain the two groups that are of highest priority for me in the Mattel 6-inch DC lines. While I do feel very fortunate to have so many figures from both of those corners so far, I will continue to demand those that remain unmade. The Forever People (Big Bear!) and the Female Furies (amongst others) will always have my support for plastic. Metron though, at least on his own terms, is not a character that seemed like that much of a stretch to get in figure form. He is one of the most well-know New Gods characters and he has had the support of fans and Horsemen alike for a very long time now. Oh, but that whole he's-got-a-chair-that-is-essential-to-his-character thing going on. Ain't that the monkey in the wrench? You cannot release a figure of Metron without his flying Lay-Z-Boy (unless you are DC Direct) can you? Well, that complication made it so that Metron did not really lend himself to a release in an existing execution for DCUC. Until now.
This is one of the things that make the possibilities of the subscription so exciting. Sure, in a perfect world (and hopefully 2013) we will be able to enjoy both retail and online offerings, but I think most collectors knew that a special release was the only real way of getting our Metron figure. I know that living with a hope that "one day" things will be made right for a release for something like Metron can be exhausting, but in this case, the wait is well worth it. In fact, I am not ashamed to admit that this figure (and chair!) is one of the best executions to date for the DCUC (and its affiliates) line. Like Hawkman, Plastic Man and comic Steppenwolf good.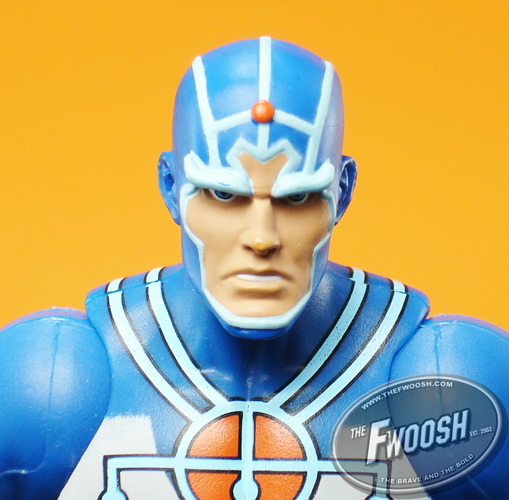 It has been a great couple of months for my toy collecting habits now that I think about it. Arnim Zola and Draego-Man both blew me out of the water and Metron here makes it a very rare triple play. Sure, I am excited that Jay Garrick (another long-overdue figure) will bolster my JSA ranks, but Metron is by far and away the best of the three Club IE figures that were sent out for preview in this round (Atrocitus spoiler!). No matter how long I collect action figures, it will always make me go on a geek spree when my favorite characters get the red carpet plastic treatment. I have been trying to think of things that I can find that detract from this figure, and while I might have a tiny OCD point in there somewhere, I am willing to bet that fans of this character are going to be extremely pleased when he starts arriving on doorsteps. From a mass production standpoint, this particular sample does not have any issue in terms of quality and engineering. Further still, you can tell the 4H love this character – to paraphrase Granny Goodness, some of the loving care that has gone into the design is much appreciated.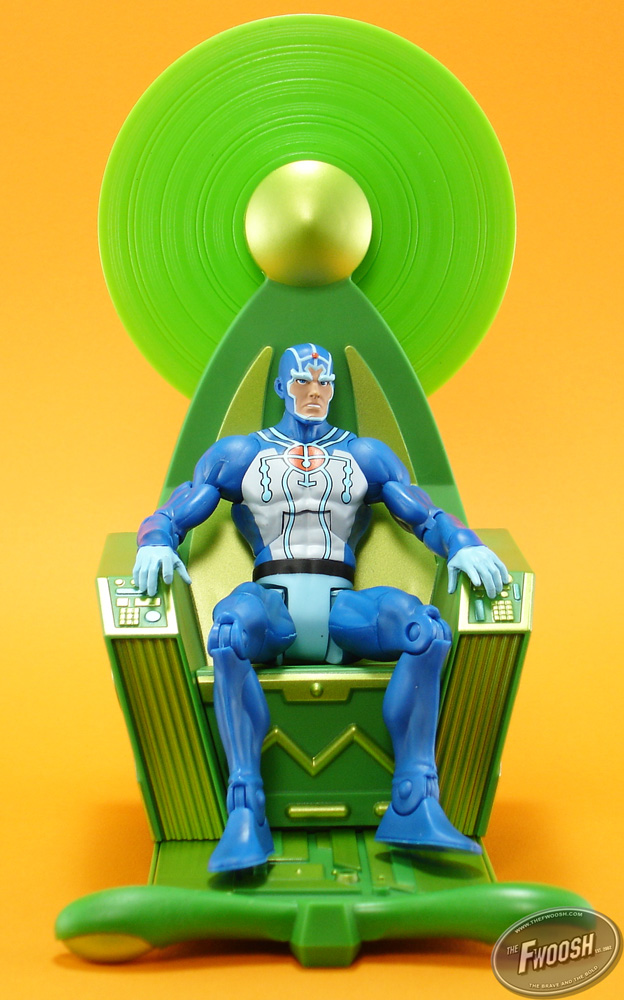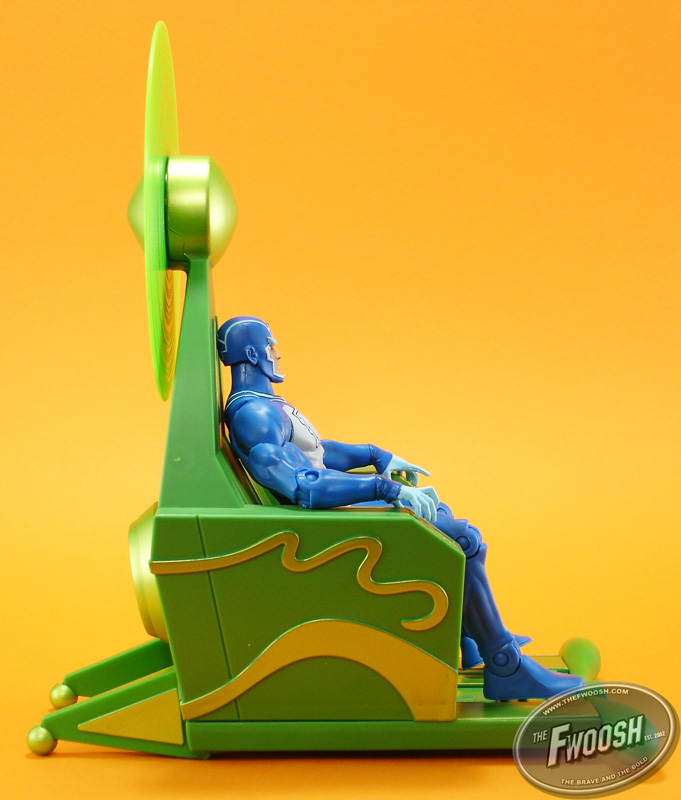 Sure, for the most part, he follows the formula of most of the DCUC figures in that he reuses the medium-build base body, but the small modifications and overall execution makes him pop. First off – he has all new wrists and hands. If you know Metron, you know what I mean when I mention that pose of his where he slumps down in his chair and hangs his hands over the front of the armrests. You know the one, right? Well, this figure can do that. Perfectly. Further still, I have it on good authority that his new hands were created just to be able to do that very thing. That has got to be the most inactive "action pose" feature I have ever seen, and I love it. Now, the uber-fanboy in me wishes the figure could also do the finger tent pose he is known for in a more convincing fashion (though it is actually pretty good), but since those are really the only two acceptable display poses for Metron (the comic gods demand it!), it is nice to be able to do one so perfectly. I realize that it might not be a huge deal to most people, but it is certainly one of those points on my shelf that I cannot look at without smiling.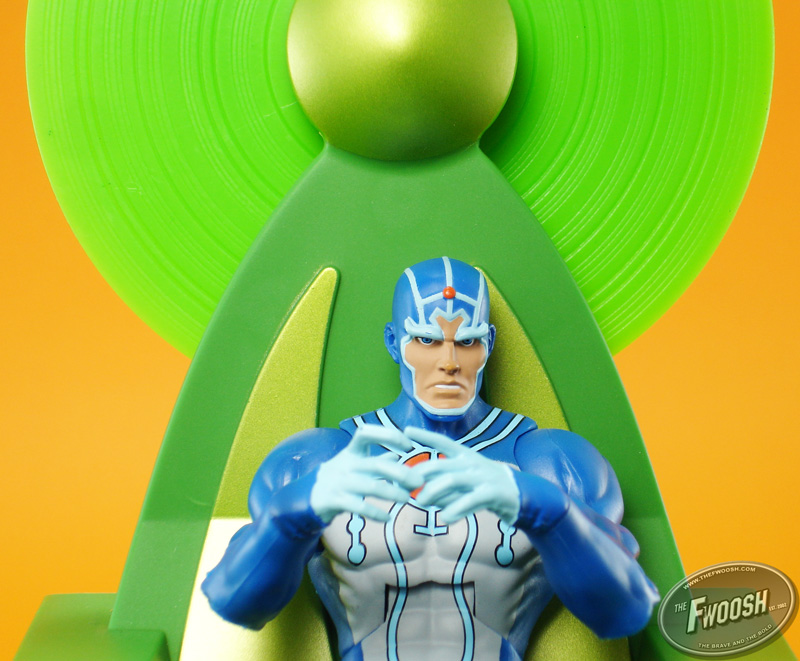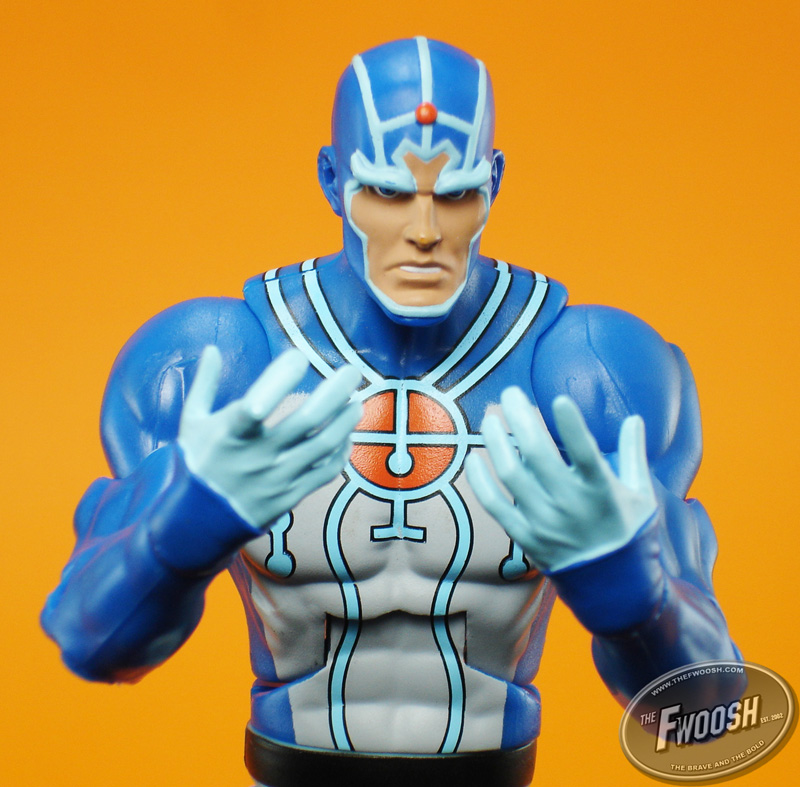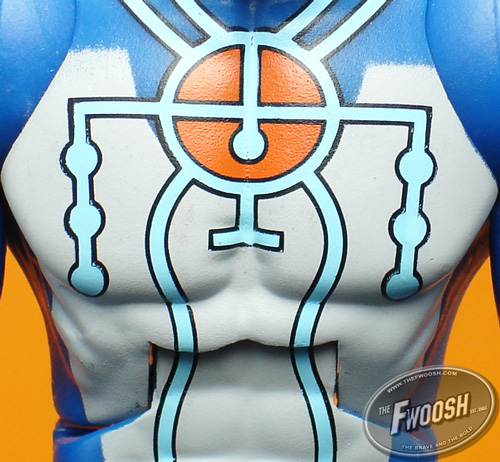 I will be glad to tell anyone that will listen the Jack Kirby is [by far] my favorite comic creator. The creativity that man had in his pinky nail outweighs what most people even struggle to scrape together with every fiber of their being. While he is best known for creating the Marvel Universe, some of my favorite Kirby material is the work he did for DC, especially the Fourth World concept. I am also not afraid to say that, despite the lack of chair and articulation, I really like my DC Direct Metron figure. Sure, he has to stand all the time, but he looks like a Kirby drawing come to life. Well, the cool part about this new figure is that he most certainly looks like a Kirby drawing but he is slightly tempered to fit right in with the aesthetic of DCUC. His face, features and expression are certainly the most Kirby-esque of any DCUC figure we have gotten so far. The shape of the eyes has a lot to do with it, but his expression is really right off of a panel. Comic Steppenwolf, Arnim Zola, MODOK and now Metron are far and away my highlight Kirby figures.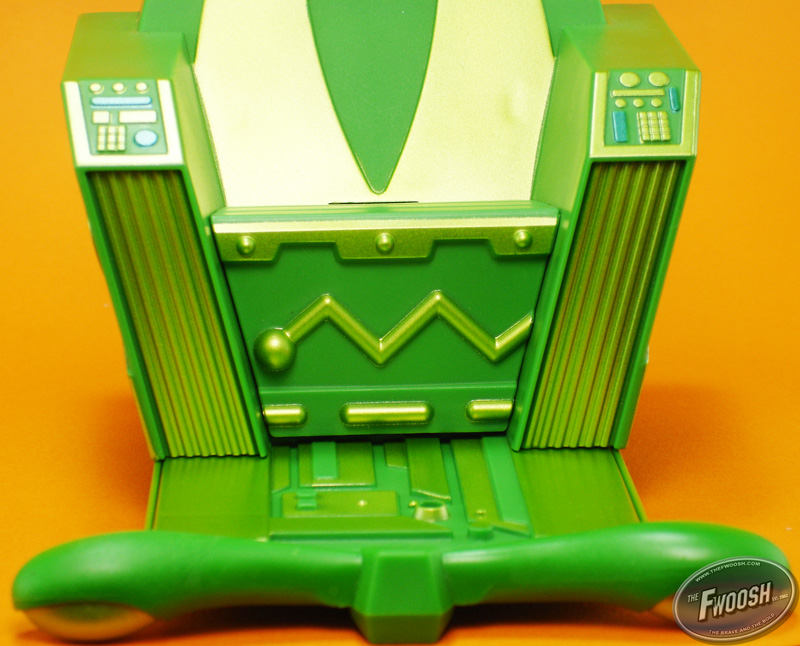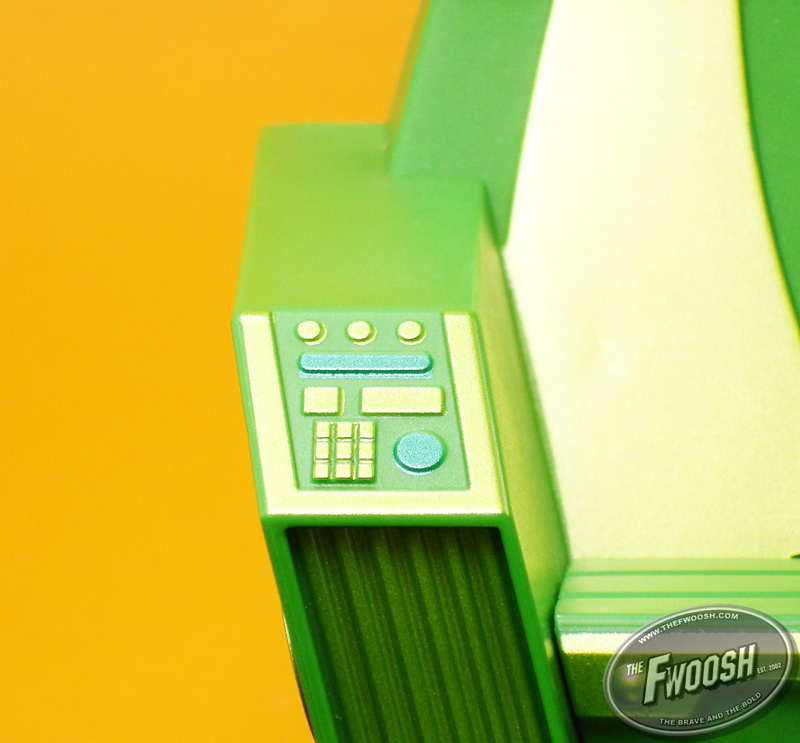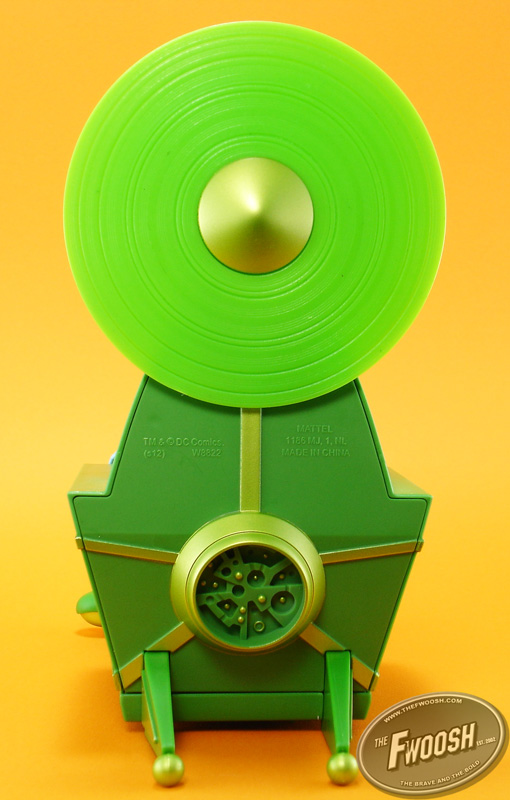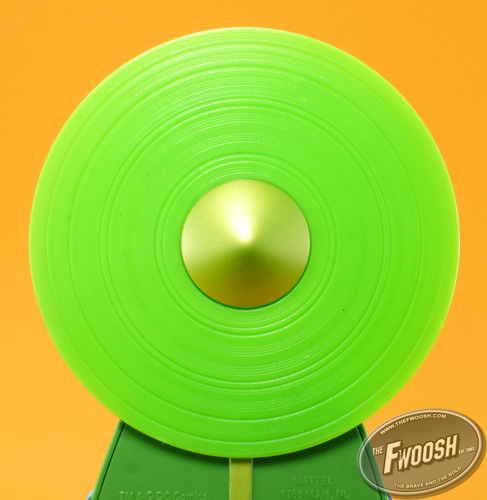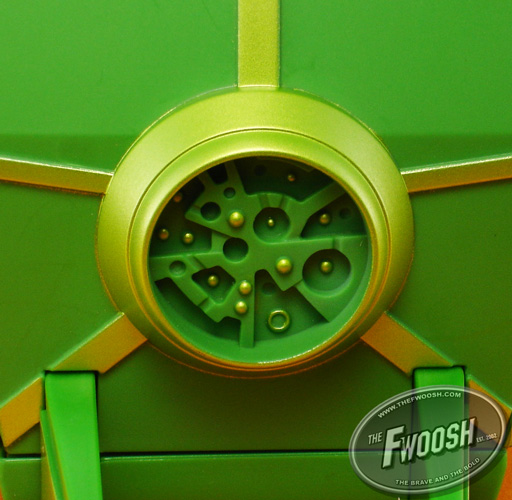 While the body is built on the familiar lean base body, it has been been heightened with some very on-model detailing in the paint. Metron has a pretty intricate design to his costume and ensuring the paint is clean on something like this is important because it would ultimately ruin the entire figure. Fortunately, the lines are crisp and they are all outlined with black so it makes the light blue and red pop off of the white and darker blue backing colors. The line details are extended into the head cover, but since the head is completely new, those areas are actually sculpted on. I especially like the eyebrows because they are another detail that just screams Kirby style. The expression and shape are very distinct in that regard, something that Metron has in spades, even over his New Gods brethren.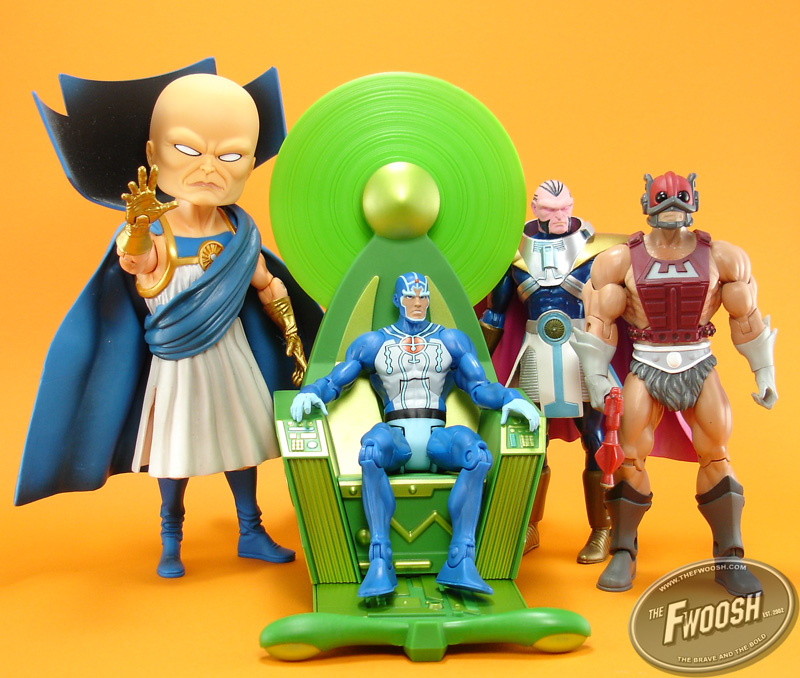 So, about that chair that comes with him, I actually have to admit that there is not a whole lot to say about it. I mean, I could go on and on about it, it is the greatest action chair I have ever owned, but really, I cannot better articulate it past that it is a perfect Metron chair. I am positive Cornboy had a field day fabricating this thing. Aside from not actually floating on its own, nothing was compromised on this piece. The electronic details are in the forefront on the arm panels, floor board and backing. You know Jack Kirby rarely left empty space in his designs and the chair has that great blend of geometric tech, but also more natural lines along the sides, back and in the actual seat. The disk in the back is textured with concentric rings and it is attached to the back in the middle. The cool thing is that it actually spins so you can fly your Metron around your house spinning the disc waiting for him to fly through a Boom Tube. Not that I would know anything about doing that. Maybe.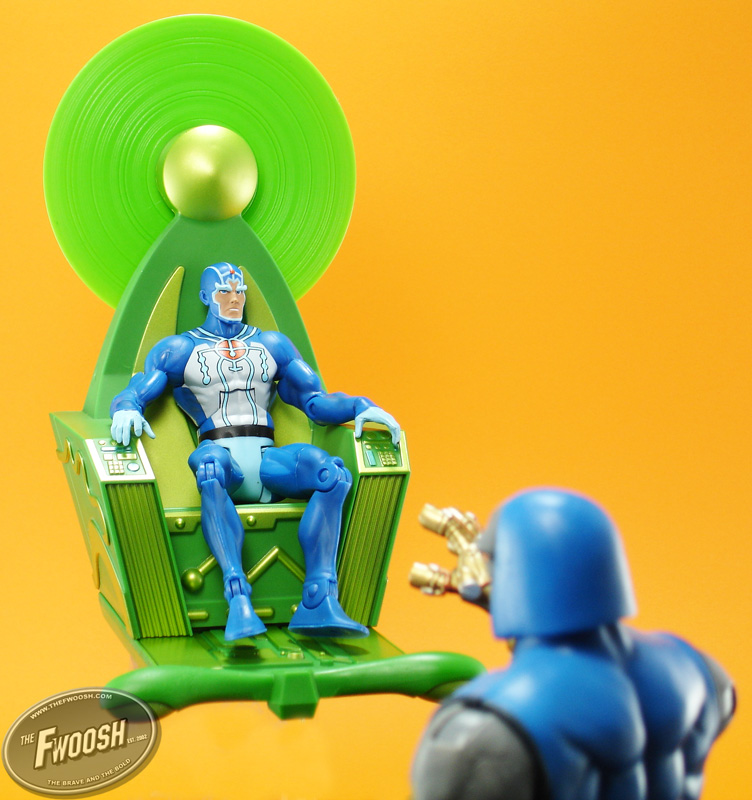 I realize that it might be ridiculous to get excited over a piece of perfectly rendered toy furniture, but to me, it represents two very important things. First, we have waited a long time for Metron and we have speculated over the years about how he and his ride would be realized. Smaller chair? Cardboard chair? No chair? Nope, the wait was worth it and not only was it not skimped, but it was done correctly. The second point is that if the sub criteria is willing to afford us a chair as part of a deluxe figure, then I would think nothing will be out of bounds. That is why that execution excites me more than just an oversized figure. Two-packs, accessory-reliant figures, odd-sizes and shape, etcetera should all fit here. We still have two more slots to be revealed in 2012 so it will be interesting to see if we get some variety in terms of executions.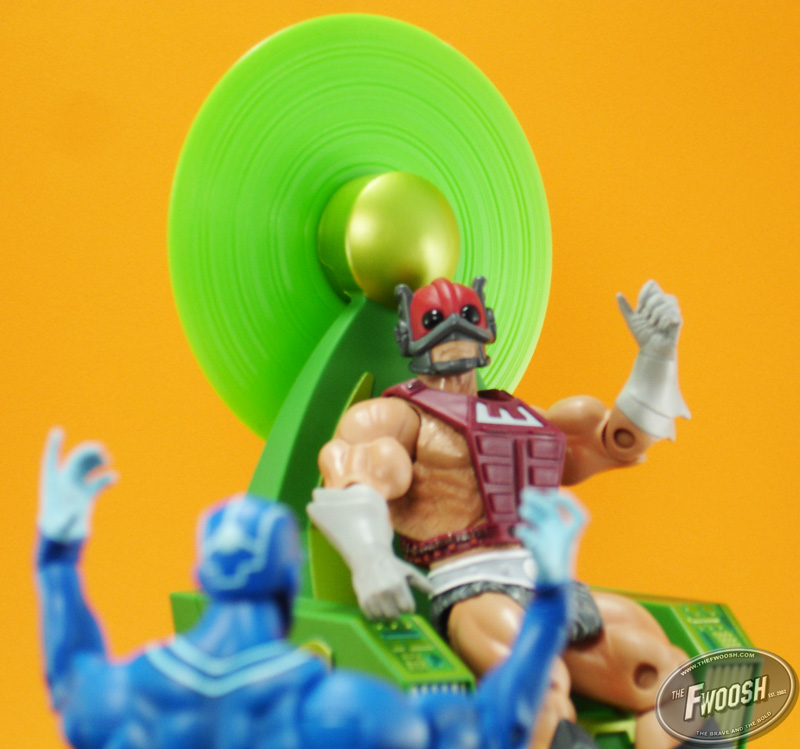 The future of all-things DC is kind of up in the air right now. We don't know where retail is going, and there is currently no guarantee that the Club will continue into 2013. However, with one possible exception, I think that the 2012 Club is shaping up to be really tight. As long as the figures come through production is correct fashion, I think the character selection is very solid and there is something for just about everyone so far. All things considered though, we (as subscribers) now have our Metron figure and the wait for the possibilities of the Club has ensured that he was released correctly. He is a great Kirby figure and his chair is one of those very rare perfectly rendered pieces. Has has remained my favorite piece of the Club so far and for fans of the New Gods and the DCU in general, I think he sets a very strong precedent for incentive figures going forward. To be this happy about a chair is one thing, but to have a great figure to go along with it makes it the whole package. Look for Metron to ship to subscribers automatically in June.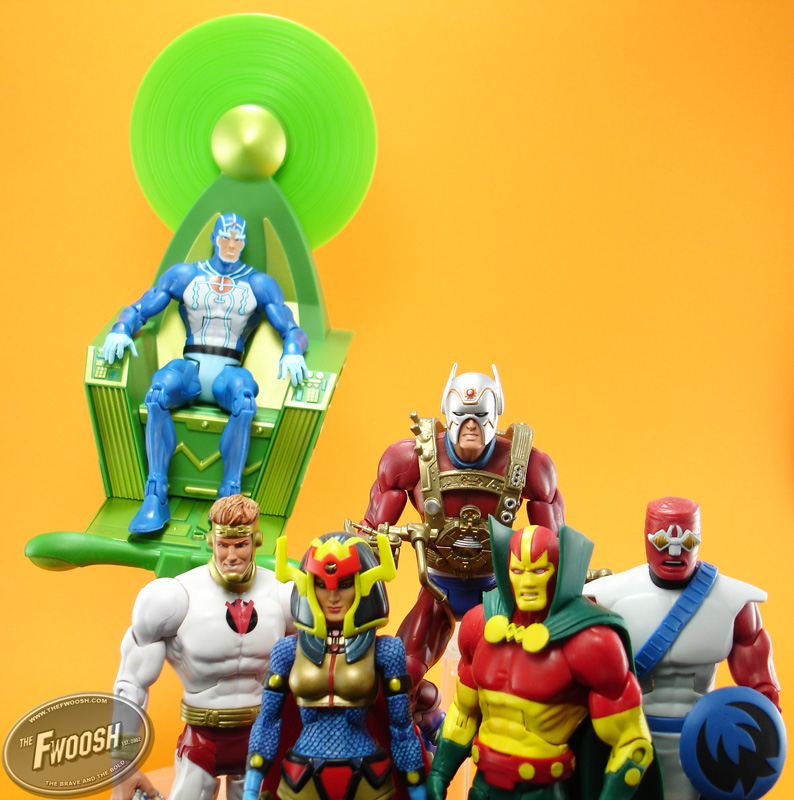 *Thanks for reading and thanks to Toy Guru and crew for sending the sample along and making me realize that my own chairs are pretty damned lame by comparison. Stay tuned, we still have one more figure to bring you in this round of First Looks.
Additional Links