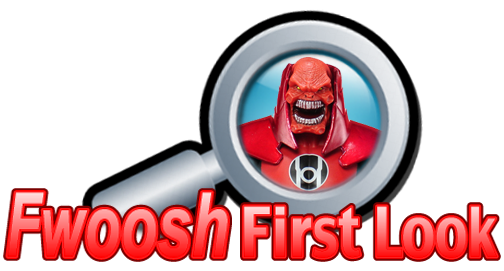 RAAAAAAAAAAAAAAAAAAAAAAAAAAGE!!!1!!!1! While that one word could easily describe the mood of many DC comics readers and collectors at this very moment, the whole rage thing came to prominence in the DC continuity well before we had even a whiff of the nU52. See, back when Geoff Johns was just a plain old regular comic book writer (instead of Chief-in-Charge-of-Everything) at DC, he was actually writing several entertaining storylines. I have already professed my appreciation for his run with the JSA, but back when the GL revamp was just getting started (and before it turned into a bloated and ubiquitous shoehorn) I found a lot of the of the Rebirth, Sinestro Corps Wars and some of the War of Light stories very entertaining. At the risk being quickly decried, I will even admit that I like the idea of other colors of the Lantern spectrum being introduced and that the concept can be very intriguing when handled well. By now I think most of us are feeling the Johns fatigue, but I actually like several of the characters that were spawned from those arcs. Case in point is the June Club Inifinte Earths figure, the leader of the Ragin' Red Lanterns: Atrocitus. He is the feature of our final First Look for this installment and I betcha that one way or another, he will inspire rage in the hands of collectors!
Rage can be a good thing, especially if you are a fan of the Red Lanterns, and for character's sake I like Atrocitus and his Orange and Blue Lantern counterparts Larfleeze and Saint Walker. I know that I am probably not alone when I say that all of them (plus Indigo-1, et al) would have been great candidates for the now-passed Green Lantern Classics line or DCUC series 17. In fact, it seems like this figure of Atrocitus might have been in the hopper for a bit prior to being unveiled at Comic Con last year, just awaiting the right place to be revealed. While he is not near the top of my list of favorites for the Club line-up revealed thus far, I think he is one of those characters that is completely appropriate as he adds variety to the scope of what the club has to offer. Plus, it is hard to deny that he has a pretty cool character design and those Red Lantern Costumes are pretty slick. It might finally be trendy to be better Red than dead for the first time since the onset of the Cold War.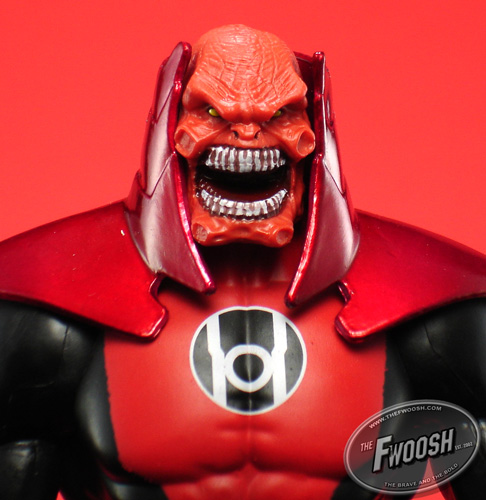 For a figure that I was actually expecting to get a lot earlier in the Mattel DC run of figures, I am glad to finally have him in my collection. Dex-Starr, Skallox and Nite-Lik have been drifting without a leader for some time now, and the Reds needed a shot in the arm in terms of numbers as they are falling woefully behind the GL and Sinestro Corps. The figure has had a couple of revisions prior to going into full-on production and your acceptance of him will vary depending on what you are looking for. What can I say though, the Red Lanterns are meant to inspire rage.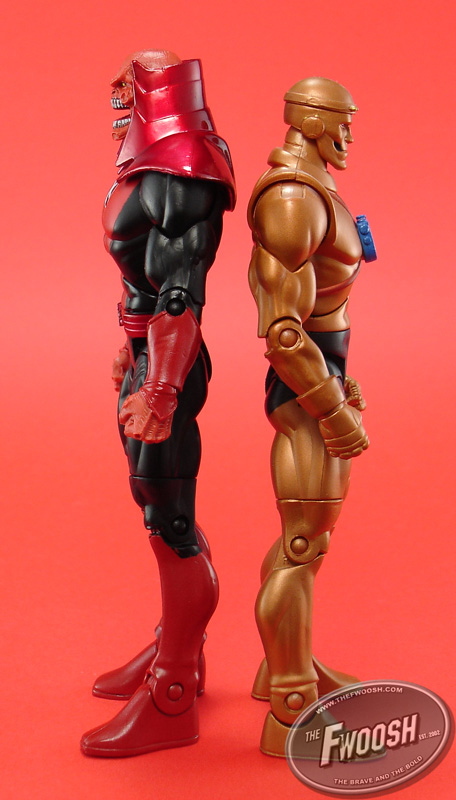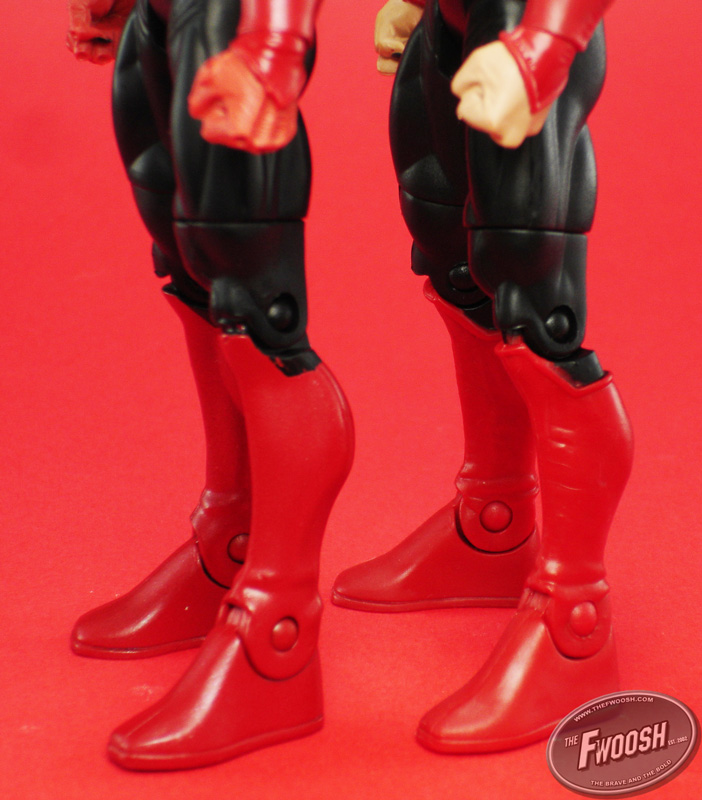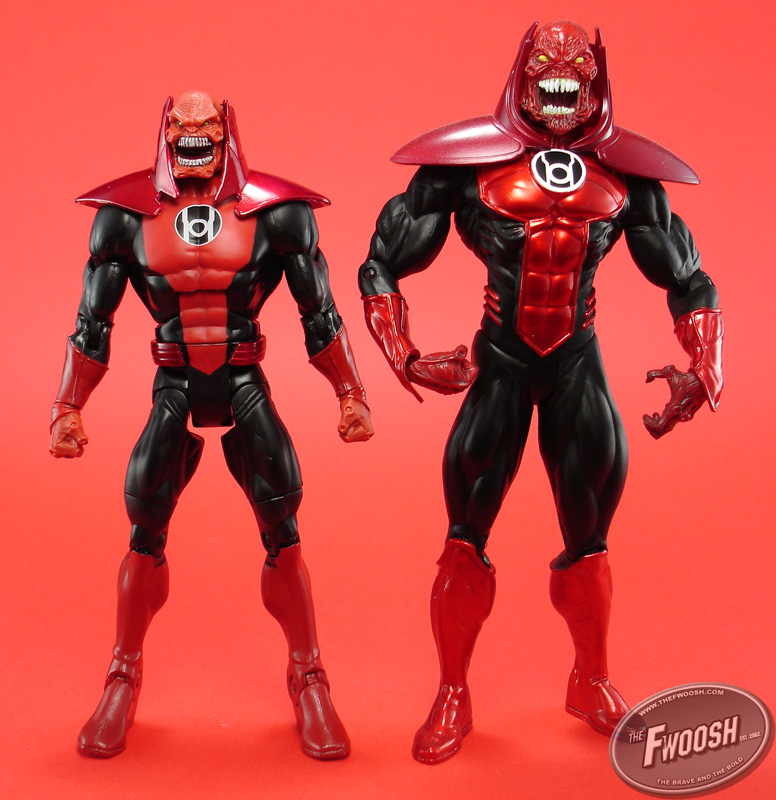 To start off, even though this figure is most certainly taller than most of the standard DCUC figures, I think he is probably not big enough for some. I have to admit that I never really thought of him as being a huge and hulking mass of a guy, but I know that some collectors were requesting that perhaps the Etrigan torso might be used for him. As it stands though, he built on the larger base chest and, if I am not mistaken, his lower legs are borrowed from the Public Enemies stable of parts. I am confident that this was done to add height to the figure and it does work, however since the PE legs are smooth, he loses the sculpted detail in his boots to a painted on alternative. This is standard give and take and I have never gotten overly hot and bothered about painted details on things like boots so I am glad they went with adding the height, but as you can see in the comparison picture, he does not uniformly match his corpsmen in term of detail.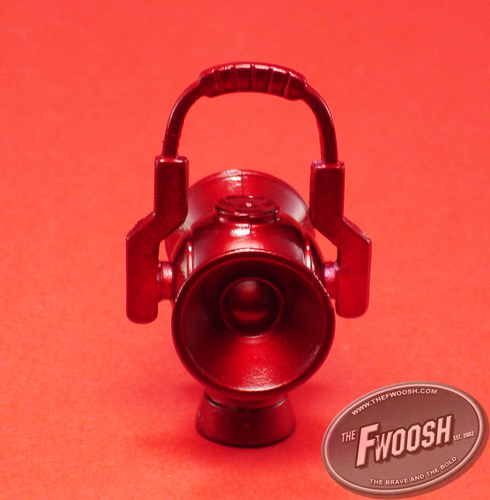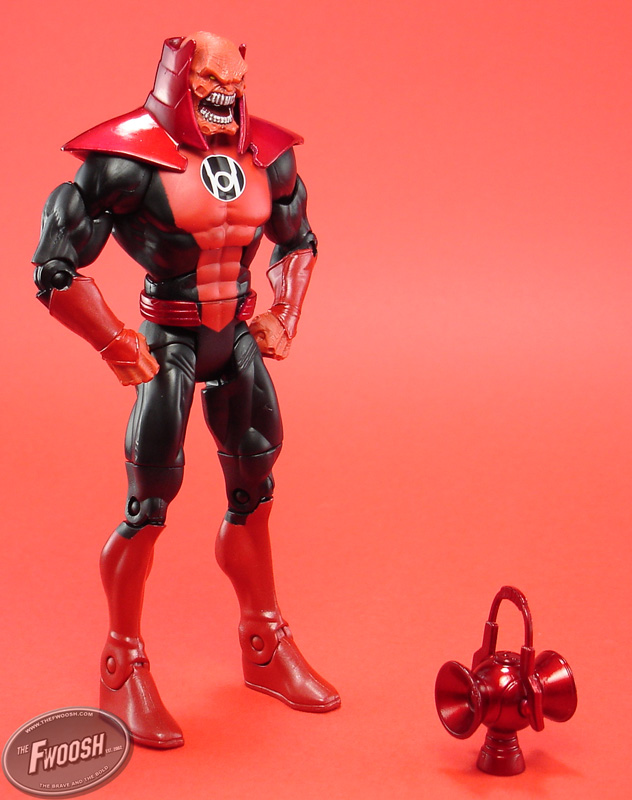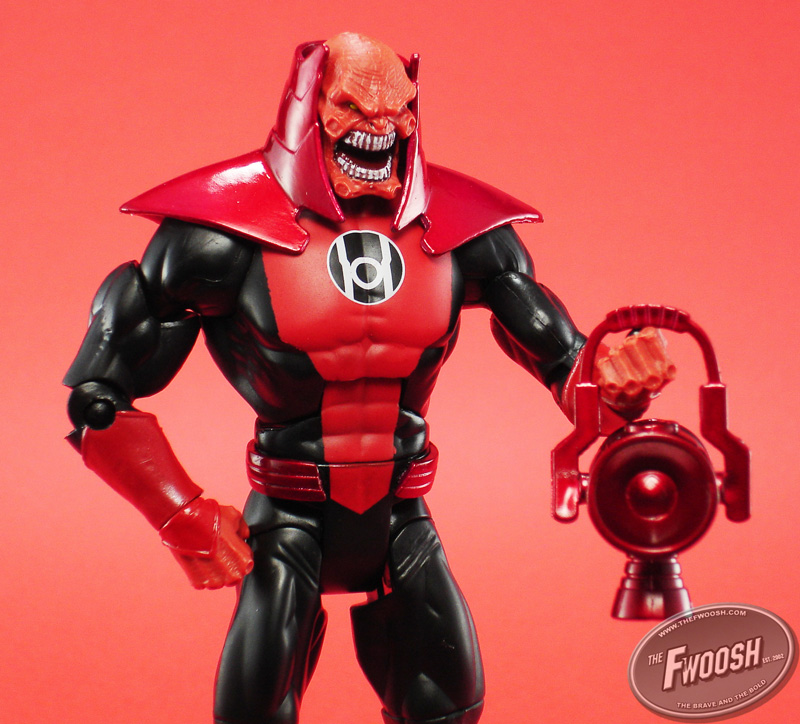 For what is new on the figure, most notably his head, collar and hands, all look great and the figure is actually very expressive and pretty photogenic. I like the head sculpt and Atrocitus is one of the few figures that I am completely okay with having the open mouth scream look. There is a lot of sculpted detail in the head and you still can get a good range of movement from it, even though it is pretty enveloped by the large collar. His new hands are very detailed as well and he even has the appropriate little circles on his knuckles, sharpened black fingernails and his Red ring is painted in a metallic paint. I have to say that the red used for the flesh tone on this figure is a lot lighter than I would have originally expected, but in the end I think it works out well to off-set Atrocitus' coloration from that of his costume.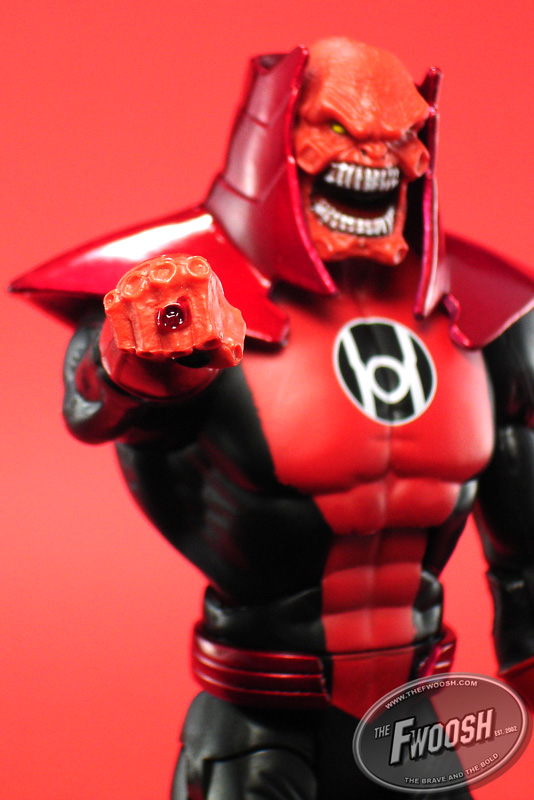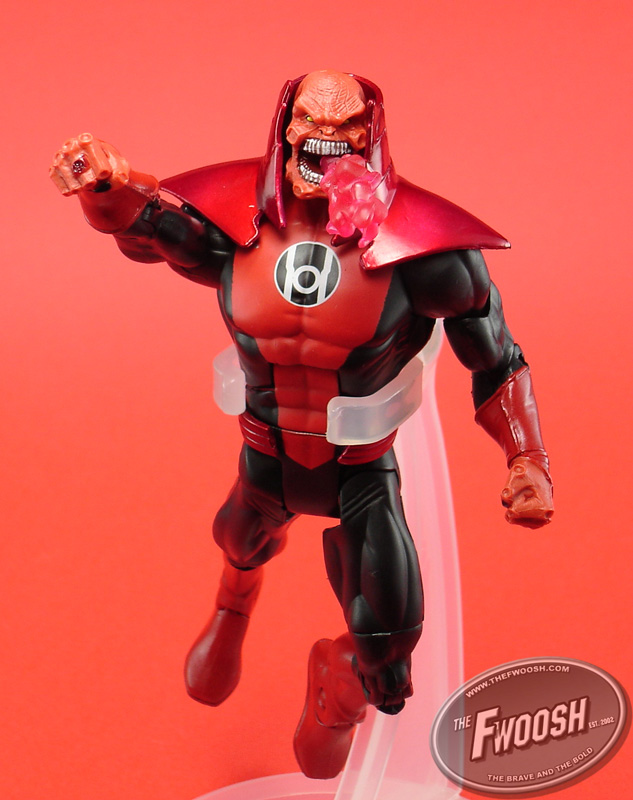 The issue I have with the hands though is that they are both fists. Now, that is not anything unusual for DCUC figures, but Mattel and Horsemen thought well enough of the character to give him an all-new accurately-sculpted Lantern. The problem is, he cannot hold it and draping it over his forearm is just not convincing. I know that not all people pose their lantern figures actually holding their Power Batteries, but I am always of the mind that it is better to have the option to do so. For "lessons learned" though, hopefully Mattel has seen the feedback online and will make the correction to having one grip hand for their Lantern characters going forward.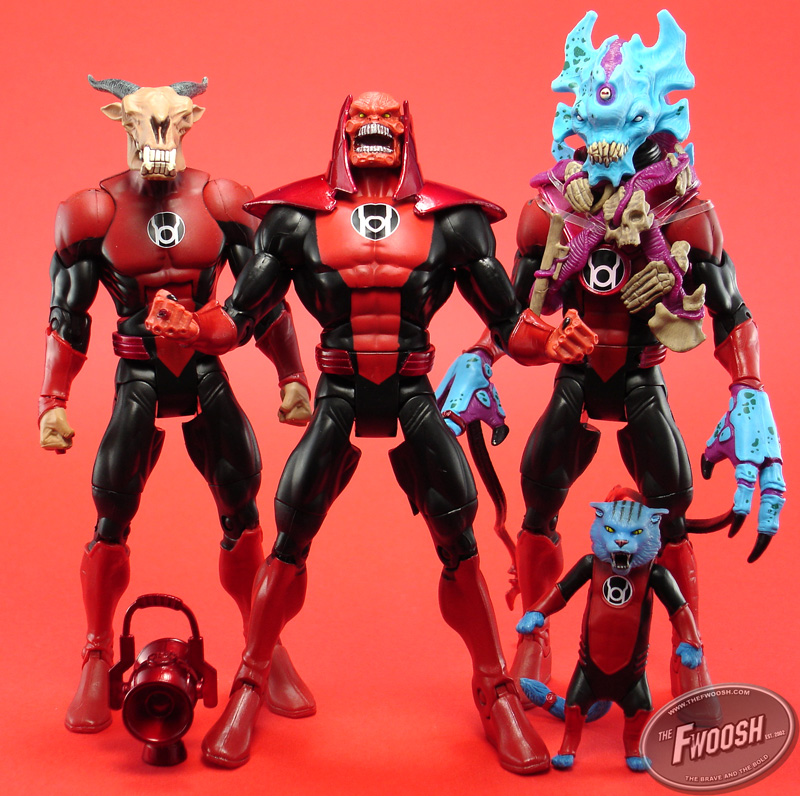 Speaking of accessories, I also kind of lament the fact that the figure does not include some "Rage Vomit" that you can position flowing from his mouth. I am sure the fact that was not included was due to budget, but I can tell you this – if you own the "little guys" three pack from the GLC series two, a previous flub might lead to a current solution. See, Dex-Starr did have some mouth rage, but I have to admit that I always thought it was too big for him. Well, as you can see in the pictures, it actually works really well for Atrocitus and fits right in his mouth and stays there. This is how I will be displaying my figure and I suppose that a lack of an accessory with him benefits one that was just going to sit in a parts bin for all time. So, I suggesting digging it out if you have it, it works great.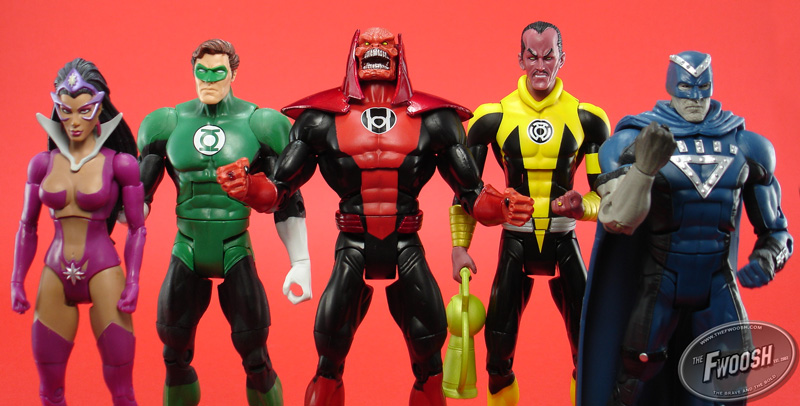 Even though he is my least favorite figure out of the group of the first three (along with Jay Garrick and Metron), I still think Atrocitus is a great looking figure and I am fine with getting some of the IMPORTANT Lantern characters spread out at retail and in the Club. Larfleeze is out there somewhere to be included and I would be shocked if we do not get Saint Walker and Indigo-1 at this point. As you can see, some attempts were made to give Atrocitus more size by request and it was successful to a degree, but if you are one that pictures him as a beast of a character, he is probably still not going to be big enough. I think that in the long run the lack of a grip hand will probably be more of an issue to most collectors than the size and he will be destined to have his Power Battery forever at his feet. I do think he is a great-looking figure though and he does display well with the rest of the Reds. Like I said, if you have that Dex-Starr Rage Vomit, try it out with Atrocitus, I think you will be happy. The Big A will be automatically shipping to Club members (along with Metron) in June and he will also be available day-of sales. Roll on Thom Kallor Starman!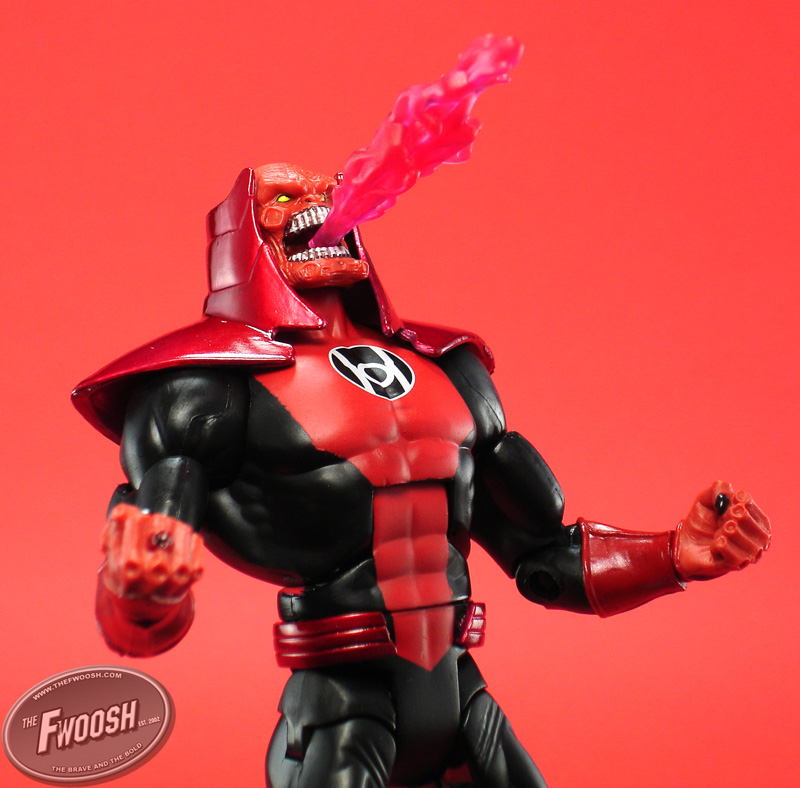 *Thanks for hanging with us through all of these First Looks, the Club IE is off to a strong start. Thanks too to Scott and the Matty DC team for sending Atrocitus along for preview.
Additional Links