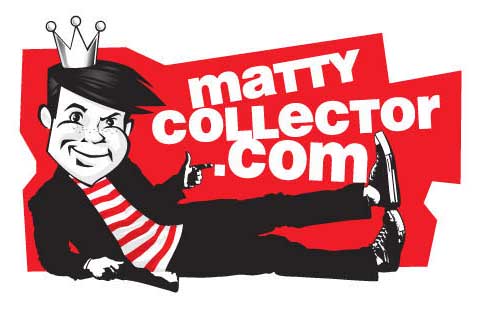 Happy Kobra Khan/DCUC 20/various reissues day! The sale starts in about 30 minutes, more than enough time to get the latest answers for Ask Matty!
Since the Snake Men pack is an army builder (and you know how people love to army build) will this produced at higher numbers like the Palace Guards? I want to make sure I will be able to fill out my snake ranks come August.
Yes, we will produce this at a slightly higher number so fans can army build.
For the Club Infinite Earth 2013 Subscription, any thoughts on making the "oversized" figure slot a "deluxe" figure slot so it can include the odd characters, those that need a large accessory (like Metron) and multi-packs along with the large figures?
You will just need to wait and see.
We know that the mini-comics are a special treat for the 30th anniversary and will not be continued past the three issues as is but… they seem to be wildly popular already so would there be chance that they can continue in some form if collectors were willing to pay for them? We want stories! We NEED stories!
Right now we just don't have the resources to continue the mini comics (as much as we would like to!)
Matty – did I read Toy Guru's Faker Director's Commentary correctly in that the "mini-masters" are possibly being considered for a retail approach?
Toy Guru was giving a hypothetical example. There are no plans right now.
What is the planned street date for The Dark Knight Rises mechandise? Particularly, the Movie Masters?
May 1.
Additional Links