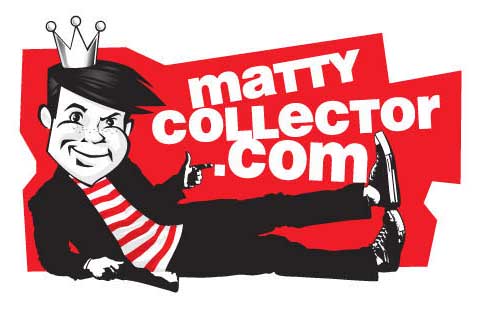 Can you believe that it is already March? Kobra Khan is just a couple of weeks away! In the meantime, here is your Ask Matty update, right from the source!
Since the Frosta proto shown at TF was still early, is there a chance that maybe the design department could add a pearlescent and clear deco to her cape (like Jewelstar)?

We will have to review this with design, but right now that is not the plan.

A talented fan posted a picture of Sir Laser-Lot with the He-Ro style shorts in a matching color scheme. It really did a lot to break up the blue and looked great, any chance that change could be made?

No, we will be sticking to the color scheme Geoff designed. It is his figure much as Photog was Nate's and Draego Man was the Horsmen's. The creators of each choose the color scheme for their figure.

Scott, I have a slight fear that maybe we are burning through the vintage characters in the line a little fast. Don't get me wrong, the 2012 vintage figures are AWESOME (especially Spikor) but when can we expect getting a deluge of FilMation characters and characters from other media like comics and such? I want MOTUC to be strong for a long, long time.

Filmation definitely helps fill in the gaps. Not to worry, we have the line very well thought out for several years for just this reason. But we did want to make 2012 very vintage due to the 30th.

Thank you so much for coming through with DC IE sub, these are the types of characters that we want to see in our sub. A lot of the figures were still TBD at Toy Fair, do you know when the exact release dates will be revealed?

Atrocitus will be in April, Starman in May, Mirror Master in June, Flash in July and Pam in August. The remainder have not be announced.

A lot of fans thought that when Arn Anderson was revealed at Toy Fair, he was build on a body that was too skinny for him. Any chance we could get that changed to a thicker torso prior to release?

We will definitely look into this but no plans to confirm right now.
Additional Links