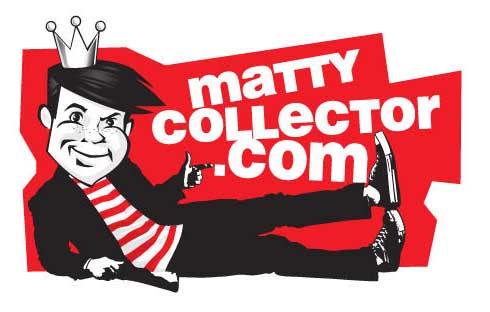 It is still hard for my to 2012 as the year, but away we go with the mid-month edition of Ask Matty!
1. When it was announced that the Ghostbusters Club Ecto-1 Subscription would not be moving forward in 2012 you said that there would be an "incentive" for those that originally subscribed. Any update on just what that incentive is?
This is still something we are planning, and hope to have more details by Toy Fair in Feb.
2. There have not be very many updates regarding all of the Mattel Voltron offerings in 2012 as of late. We know the first sub figures will be shipping in February, but do you have any general updates you can provide regarding the line as a whole?
No, there are no further updates right now beyond the first figure and lion set moving to Feb on sale.
3. Toy Fair is just around the corner but is there any chance of you thowing us a bone before then in regards to the Club Infinite Earths Subscription. Maybe a look at the Poison Ivy figure or the alternate Starman head?
We will have more to reveal at Collector Night at NYTF!
4. So far the latest series of Defining Moments figures (the series with Bret Hart) has been really difficult to spot at retail. Have all of the figures shipped to retail yet or can we expect them to show up in better numbers. Bret is still going for a very inflated price on ebay and a certain online site.
Figures are continuing to ship.
5. Can you give us a status update on the success of the Wind Raider? We know you have (unfortunately) said that there will not be another vehicle in 2012, but was the WR successful enough to continue on with more vehicles?
The Windraider did "okay". While we didn't need to quite see the sell out Battlecat had in his first release, his fast sell out did help justify keeping the large scale beast assortment going. At this time, due the extremly high tooling and "one use" of any vehicle tool (i.e. no shared parts) we aren't locked into more vehicles for the 2012. As we gear up for 2013 we will look into whether a vehicle will work based on how the Windraider performed.
*Toy Fair, oh dear Toy Fair please hurry up!
Additional Links
About Post Author