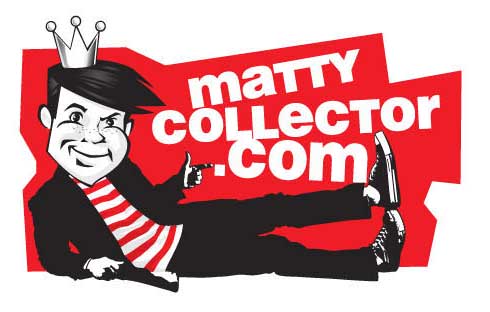 Since you said more 5 packs were in the cards for retail in 2012, will those keep with the big guns or will that be a chance to get some more of the obscure characters out there as well?
We are considering additional multi-packs for retail in 2012. These are not necessarily 5-packs, they could be 2-packs, 3-packs, 4-packs, etc. In terms of characters, we will be looking at characters that we know the fans will love!
Matty, I bet the LoSH 12-pack is going to be really successful because it looks awesome. If it does do well, may we PLEASE have future 12-packs on the site? I NEED a JSA set badly. Oh, and a villains set too!
If fans love the Legion of Super Heroes pack, we will definitely consider additional awesome multi-packs in the future.
Since many of the original FilMation characters have a variety of different body types, does that mean that the Horsemen will start introducing new bucks to the MOTUC parts library. For example, General Tataran is very stalky while Lizard Man is slim, but neither really fit in with any existing base bodies.
There are a few ways we could approach this. One is to "Classic-ize" them much as we did for Leech, use new parts where we can with strategic shared parts. Or they could easily be done as a fully tool'd figure like Ram-Man. Since neither is announced at this time, these conversations have not occured but we are keeping our options open when and if we get to these type of characters.
Since Flimation adds A LOT of new characters in the mix, will the Quarterly figure slots start to have figures that are not just variants of A-list characters? In other words, can these be used for new characters from time to time?
The slots can be used for anything we want them to be. For 2012 as advertsied in the sub they will all be variants of previous characters. As for how the 2013 line will work, that is still being reviewed!
When can we expect to see the WWE Legends series six hit more widely? Right now they are only showing up at one over-priced web site? ETA?
Legends Series 6 has been produced so at this point it's completely up to retailers to place their replenishment orders to get the new product. And that will happen quicker the sooner the current product sells through.
*Due to NYCC happening in the middle of October, there will not be another round of Ask Matty until 11/1/11.
Additional Links
About Post Author