In 2011 it's going to be easy bein' GREEN! Unless you have been living on Isamult in cave with red "plasma" teeming from your ear, you know that The Green Lantern movie will finally hit the big time on the big screen in the Summer. While that is a great thing for movie fans and most comic fans in general, for those of us that like toys, it is likely going to be more than we can handle. While Mattel has been pretty mum about most of their GL product offerings for 2011, we do know that we will be getting a few series of Green Lantern Classics figures, in full comic styling to fit right in with your DCUC toys. Woo! The first series was revealed back at SDCC while we got a look at series two a little over a month ago. From all accounts, series one was not supposed to hit retail until after the first of the year, thanks to a little help from Fwoosher trs, we have this exclusive First Look at all of the figures!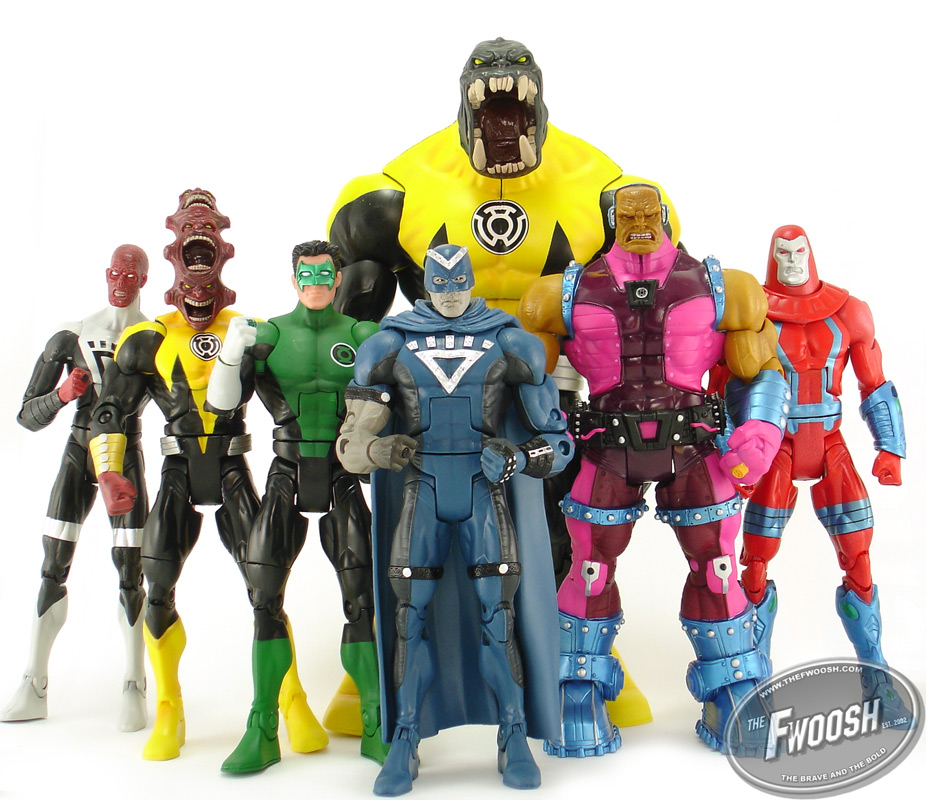 Lots and lots of pics for you to enjoy so I will keep the chatter to a minimum. I can tell you this: this is really like getting a couple of bonus DCUC waves, as I am sure you are aware, they were built and designed by the Four Horsemen and they are going to make the GL corner of your display fill up fast. We are getting a pretty good spread in terms of variety in the first two series – Green, Yellow, Red, Black, Sapphire and big-hitters and obscures alike. I can tell you this though, we will need a lot more. I know there is supposed to be a refresher series after the first two waves drop, but there are still so many important characters out there, I hope Matty is just being coy.
But enough about what we don't have, check out what we do!
KYLE RAYNER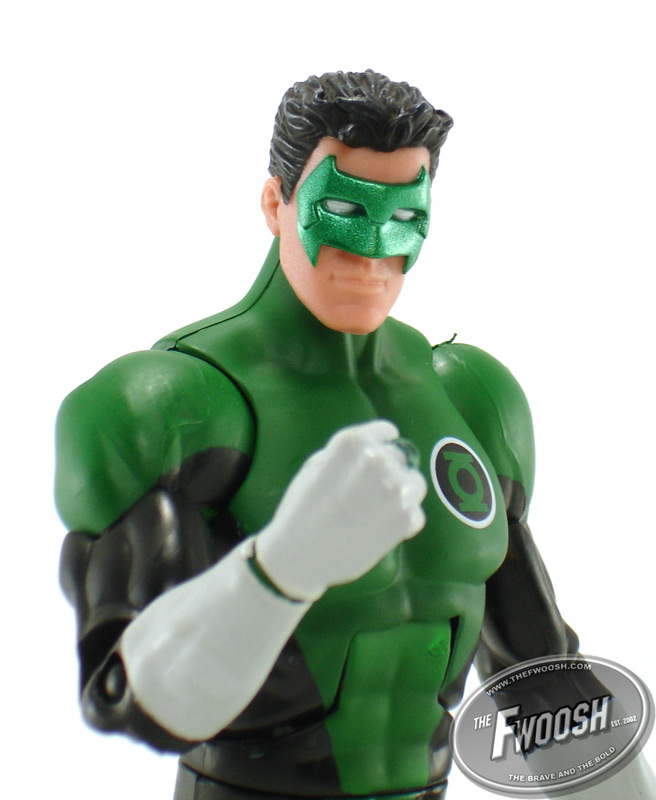 90s kids get ready – your GL has finally arrived. The last of the main five Earth-based Lanterns is the anchor of this wave and I think most Kyle fans will find him worth the wait. He has a fantastic head sculpt and his mask is really cool – full sculpted and painted in a very striking metallic green. He is featured in his modern, post-Ion duds and comes with his Lantern in the style of his original. I know a lot of people want that original Jim Lee costume, but I am positive we will see it at some point. Plus, I think this more subdued outfit goes better with the Corps, but that is for you to decide. I want to note that while the Kyle 2-up from SDCC featured double knee and elbow joints, the final figure utilizes the standard medium base body. Oh, and while the glove and sword construct is BAD ASS (by far the best construct thus far) be careful with it – it is made of a pretty rigid plastic so watch it as you take it on and off.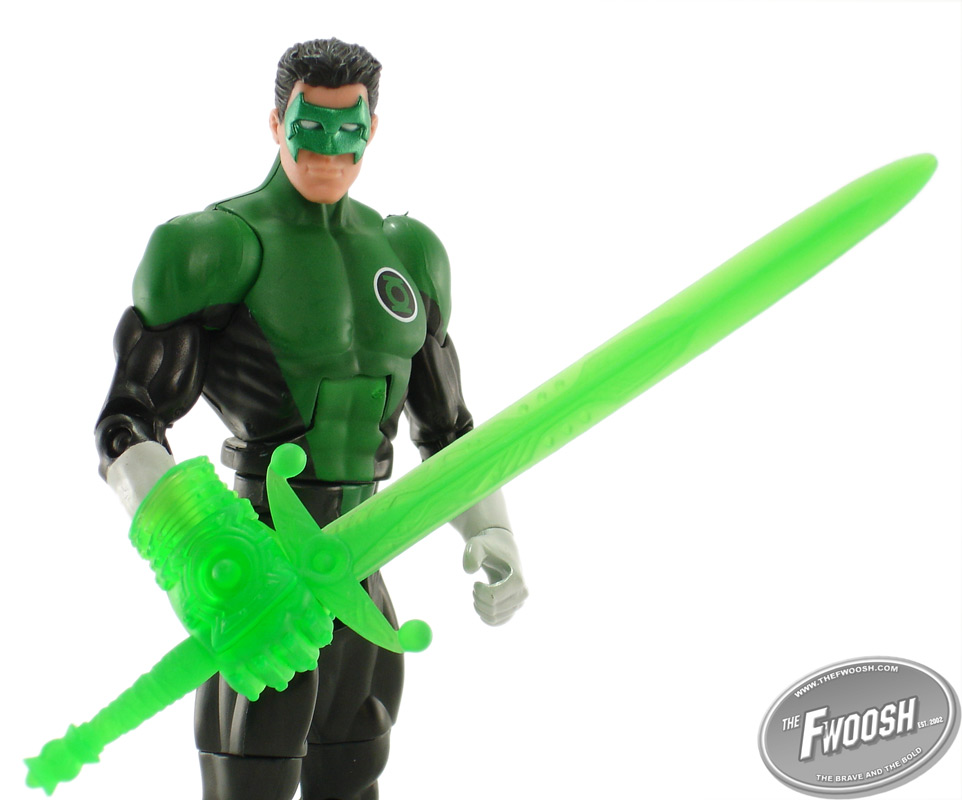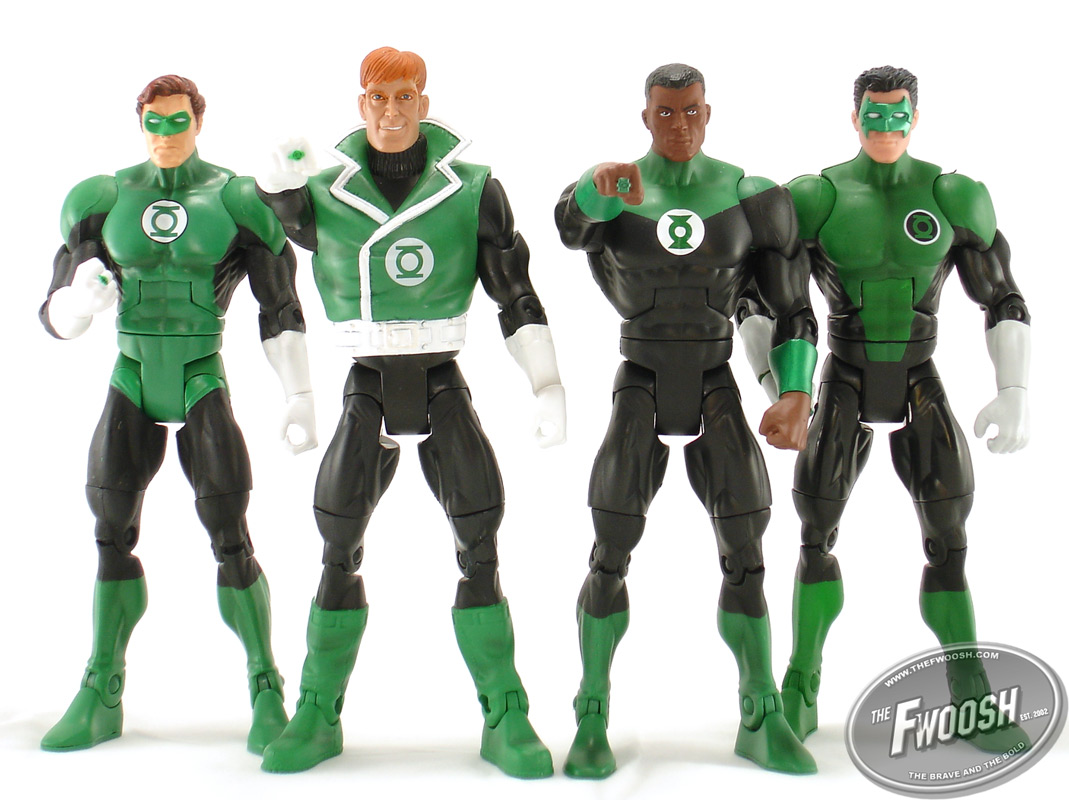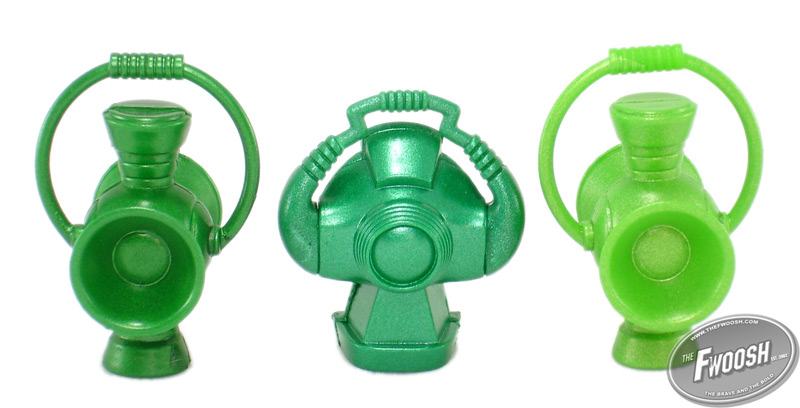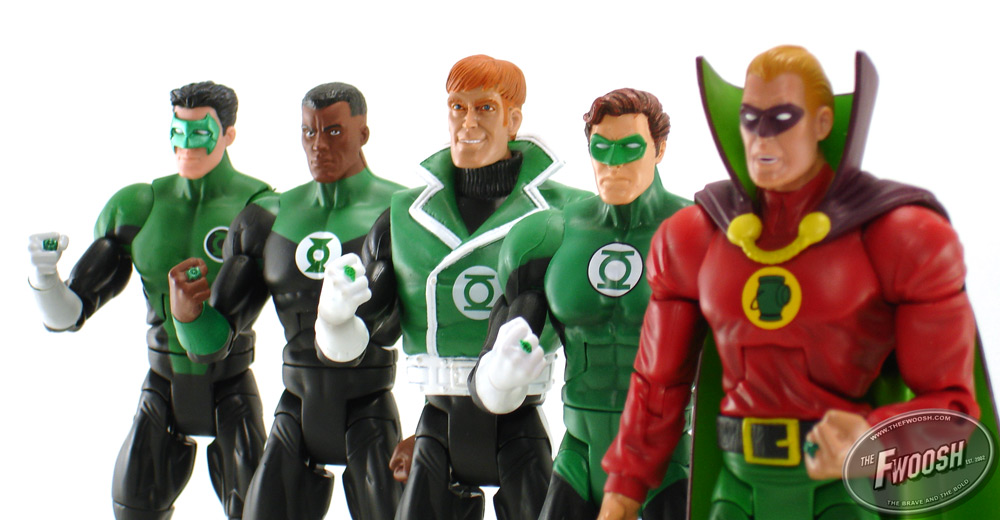 BLACK HAND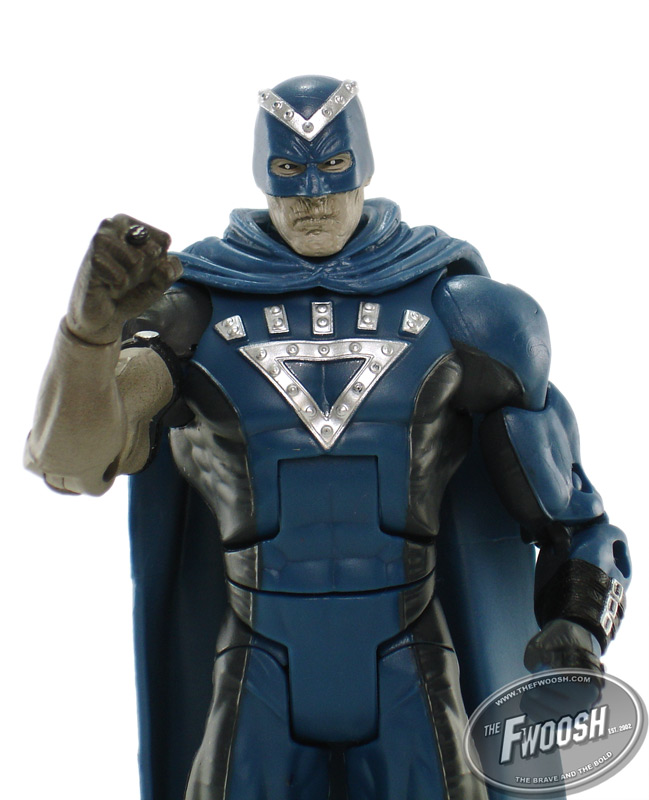 One of the biggest star of the smash-hit Blackest Night sage, the dead dude with humble beginnings (he used to write out his evil plots on a flip chart) get the royal toy treatment. Of all of the figures in the assortment, Black Hand is the big winner, at least for me. For all intents and purposes, he is a brand new figure and he features some of the best articulation in DCUC to date – he gets the double knee/elbow treatment. I have been nervous about a full on articulation addition in DCUC but the aesthetic of the figure and form has not changed at all. In fact, the new points look great. Double knee articulation looks more natural as it does not break up the kneecap and I really hope it becomes the norm in DCUC going forward. As you can see the detail the 4H put into the figure is positively sick and it is all sculpted, no painted lines or logos. Oh, and speaking of paint, the work done on his rign had is beautiful in a sickening sort of way. Leave it to Geoff Johns and the Four Horsemen to make Black Hand awesome.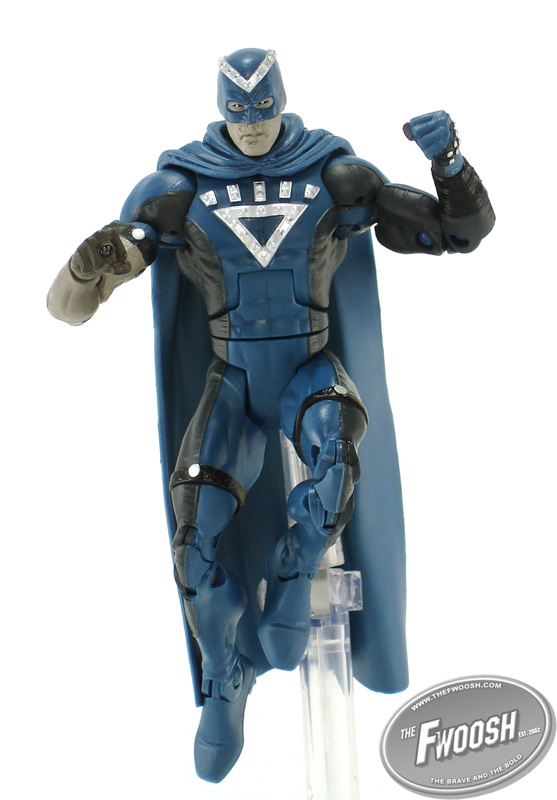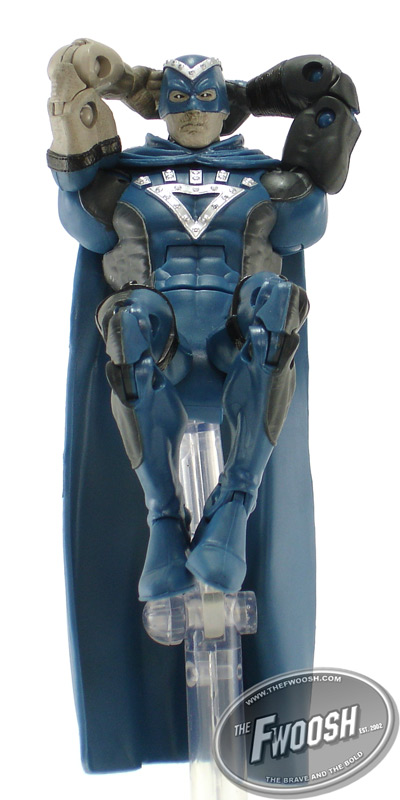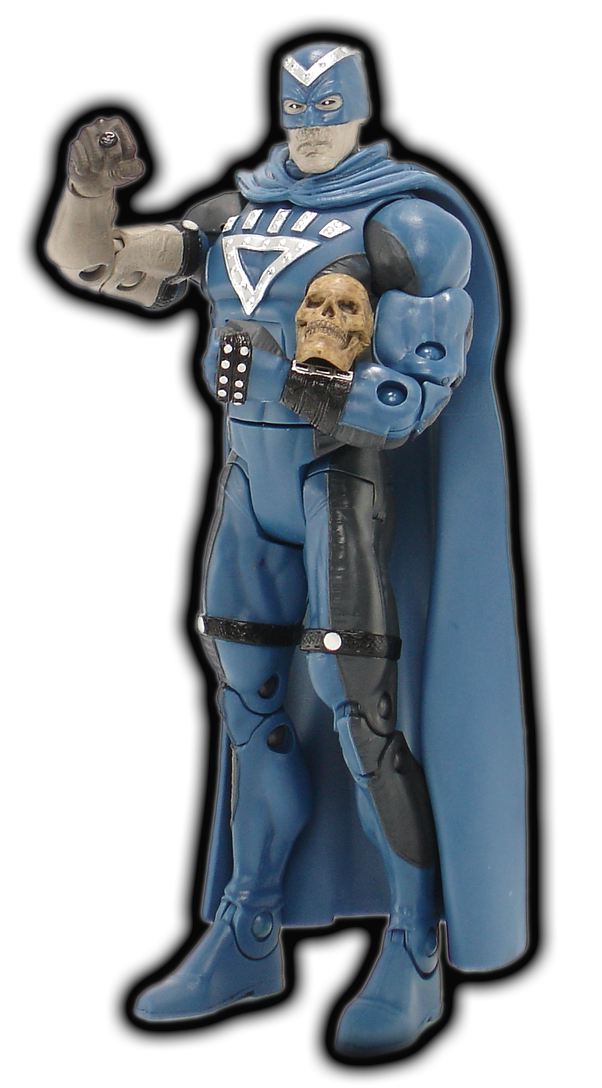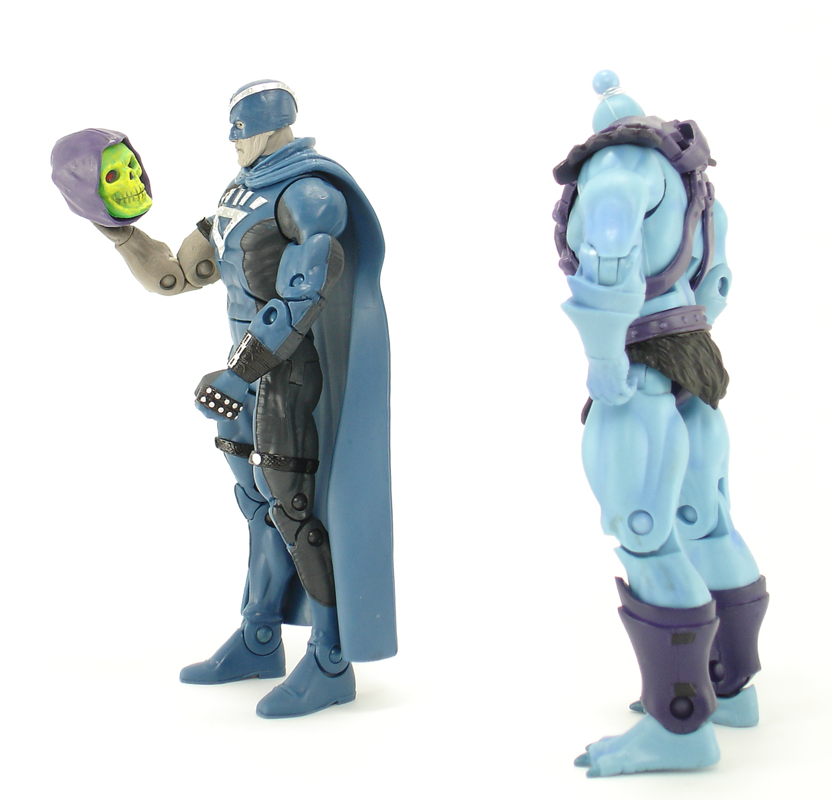 ABIN SUR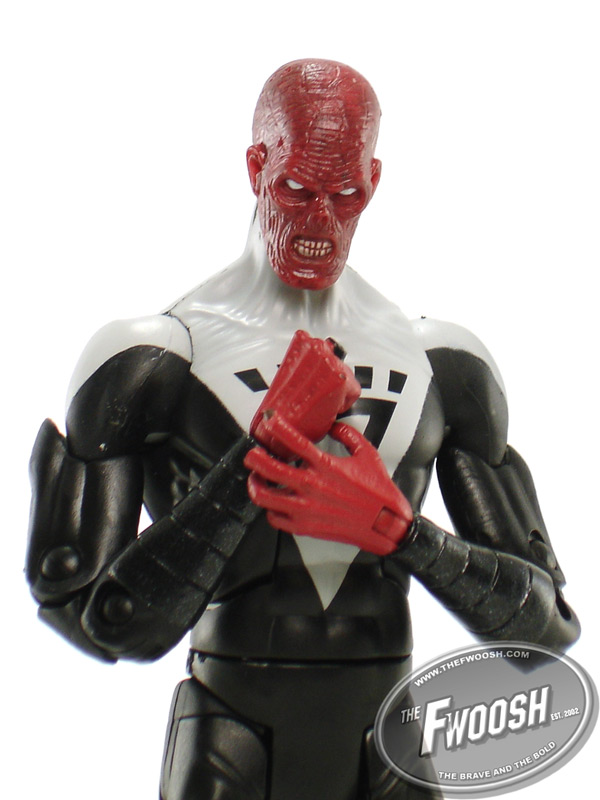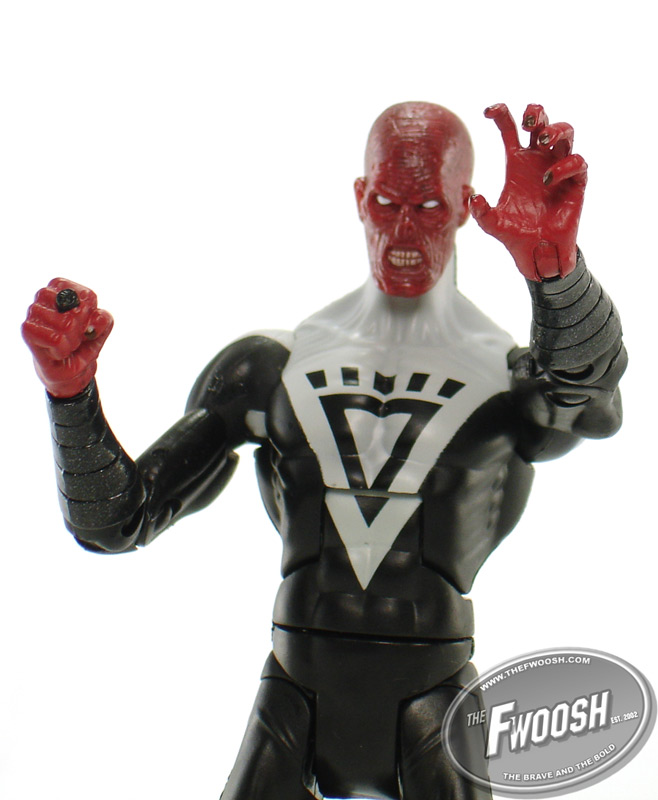 One of the biggest premises of the BN saga was zombie Lanterns brought upon by long-dead DC Universe characters. For a long time, Abin was simply a plot device to get Hal Jordan his ring, but over time, many writers fleshed out his character to make him one of the most important personas of the Corps. Then he was brought back as a heart-hungry zombie. For my display purposes, I will keep our original Abin on the shelf, but since the while Blackest Night story line was built around Black Lanterns, it was obvious that we were going to get some of them, and Abin is a very well done figure. Let's face it, the 4H do monstrous characters better than just about anyone and the zombie-fied former GL has a lot of nice detailing in his new pieces, and his head and hands are very emaciated. Adding to that look is the choice in body they used, he has some Deadman reuse in the legs and he is very thin and spindly. His arms win out with double elbows and wrist hinges too, and I really like his pale-white eyes.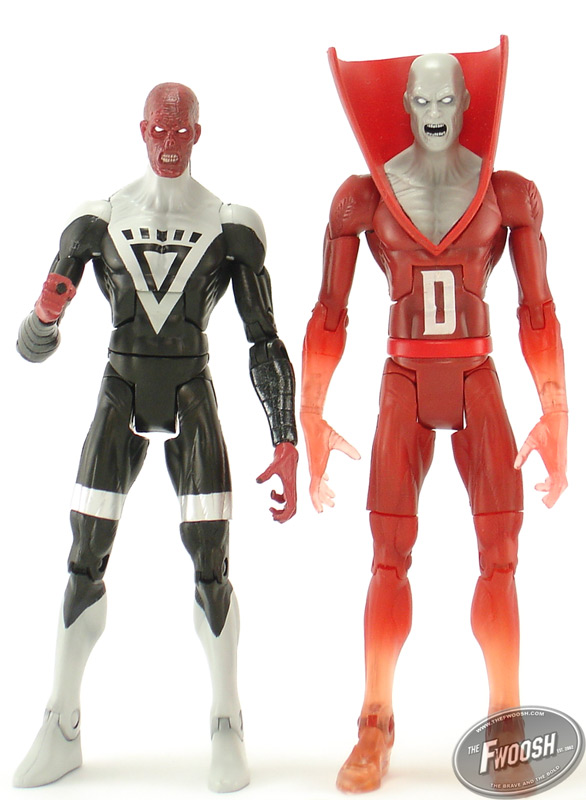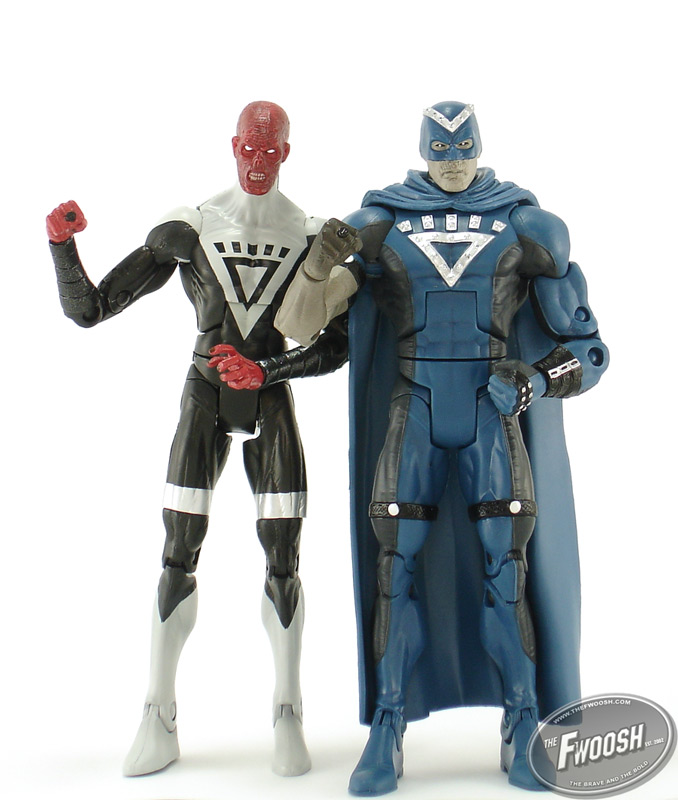 MONGUL II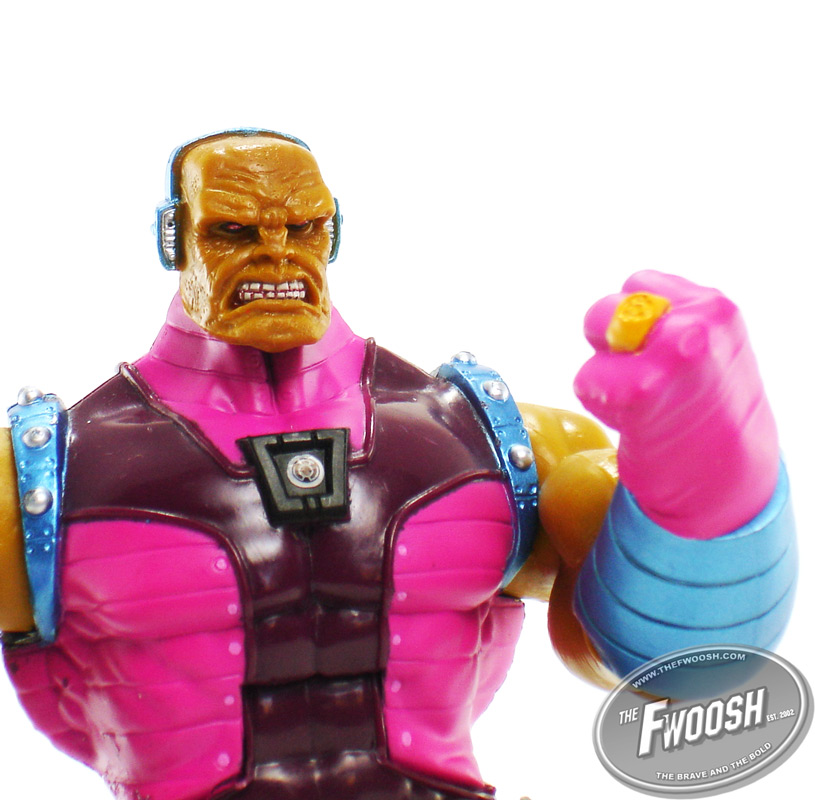 Sonny boy here has been a stalwart of the Sinestro Corps for a long time and he even took Arkillo's tongue in his quest to be the defacto leader of the group when Sinestro checked out for awhile. As you can tell, Mongul Junior is mostly a repaint of his dear old dad (with new ringed-hands) and his colors are very bright and standout amongst the others. Personally, I feel that he is too small though, a product of the reuse. Mongul II is A LOT bigger than pops and he is dwarfed by the C&C Arkillo figure. I have to wonder if we will eventually get a C&C Mongul II, but for now, this one will stand on the shelf. Size aside, he is very unique and what is new is cool, but your liking of his color scheme is likely to vary depending on your tastes. He is solid, but the original Mongul is still one of my favorite Mattel DC figures we have gotten. I am sure this will be least-enjoyed figure of the series.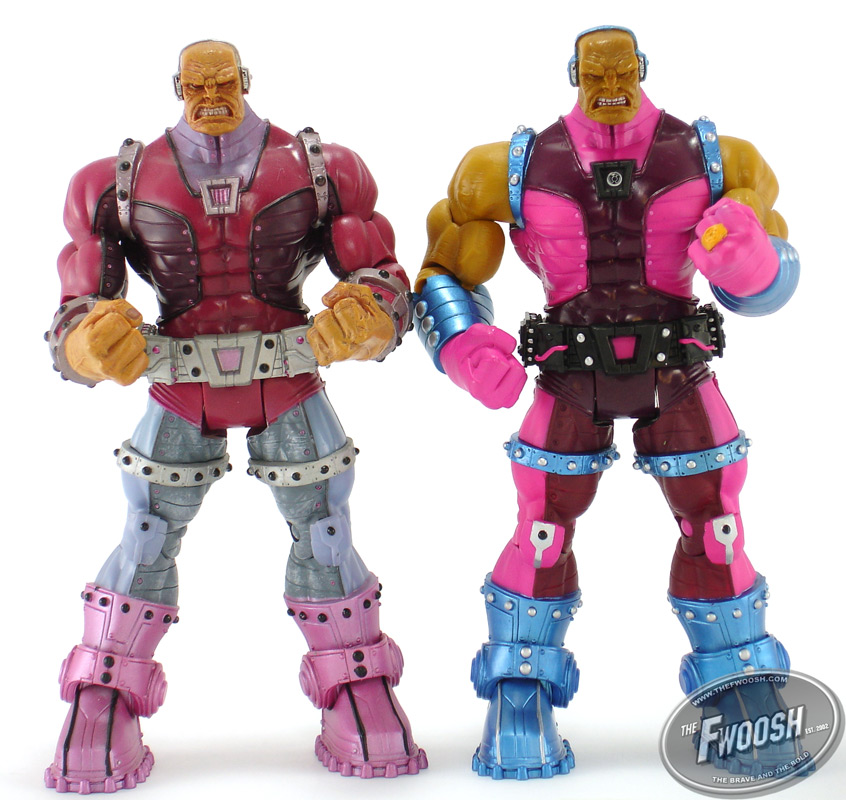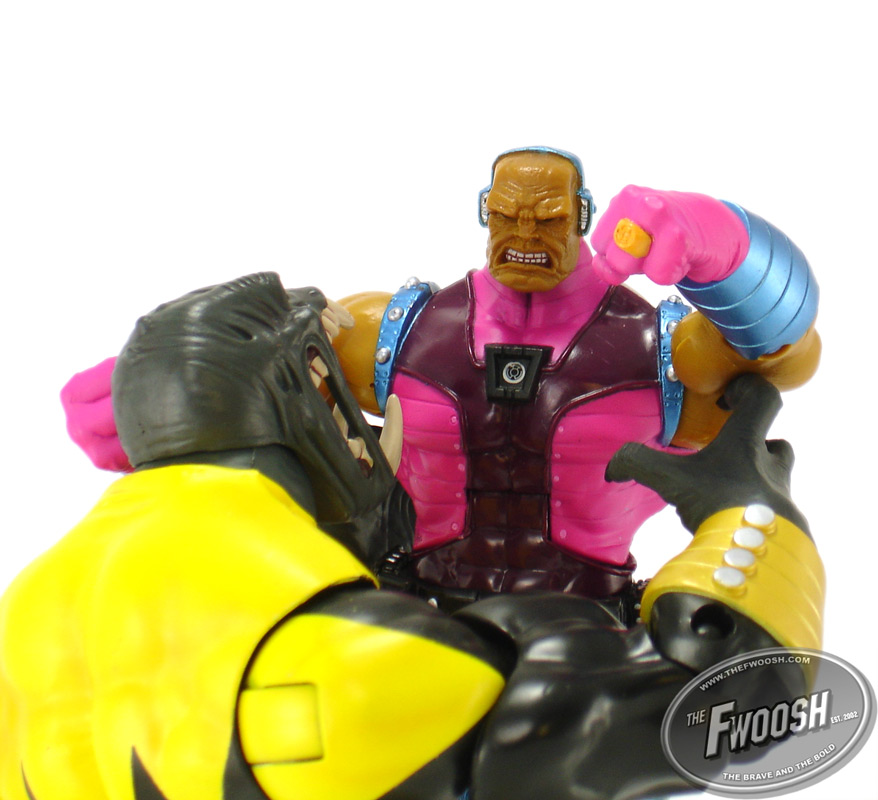 LOW/MAASH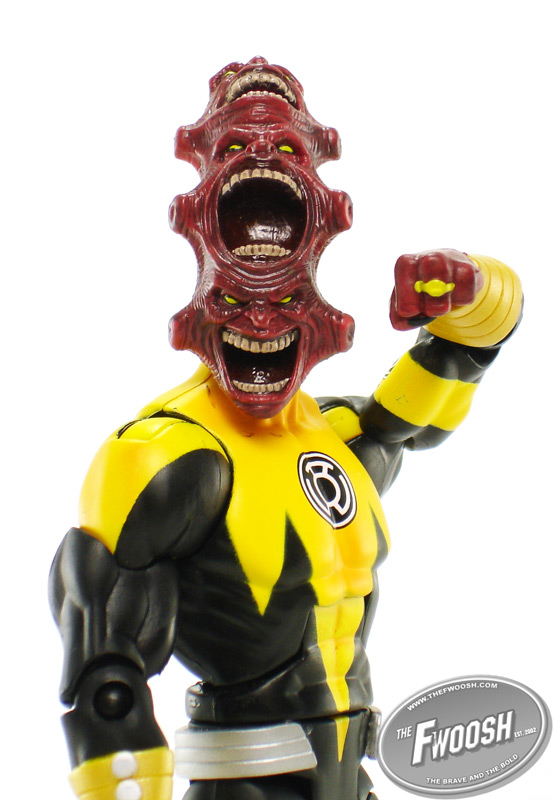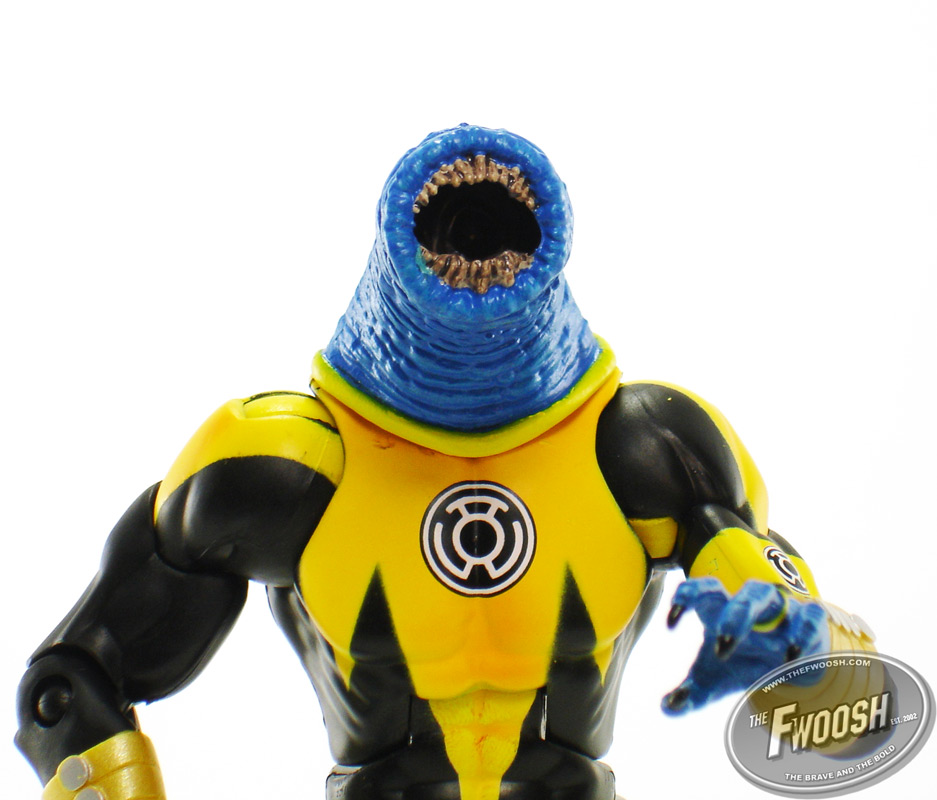 Now this is what I am talking about! One of the great things about the GLC line is that we get a chance to fill in some of our Color Corps with the nasty denizens of the ranks. In series one the Sinestro Corps gets the treatment, but in series two the Reds and Greens will enjoy the love. The Low/Maash figure introduces a new concept in the DCUC/GLC line with swappable parts to make two different characters. That is awesome and it is done very well here. You can tell the 4H had a ball with these characters and concept and the "heads" sculpts a insane on both of them. Maash is frightening with his two bad heads and one good head and Low is positively gross (read the bios!). The swappable heads and hands work perfectly and are easy to switch out. The hard part is that I have to wait for a second figure so I can display both of the (cry) so for now I have to pick which one will be displayed, and I choose Maash. He is just so evil and perfect for the Yellow Lanterns. Love him. I want to see this concept continued where appropriate and there are plenty more Yellow, Red and Green characters that can take advantage of this. Winning figure(s) based off of a winning concept. Bring me more, Matty.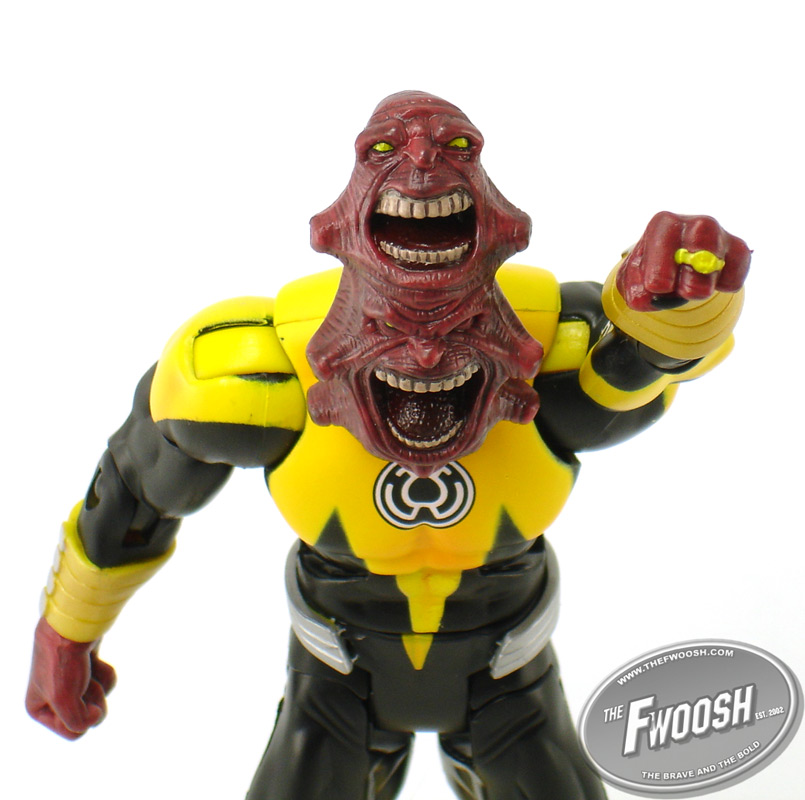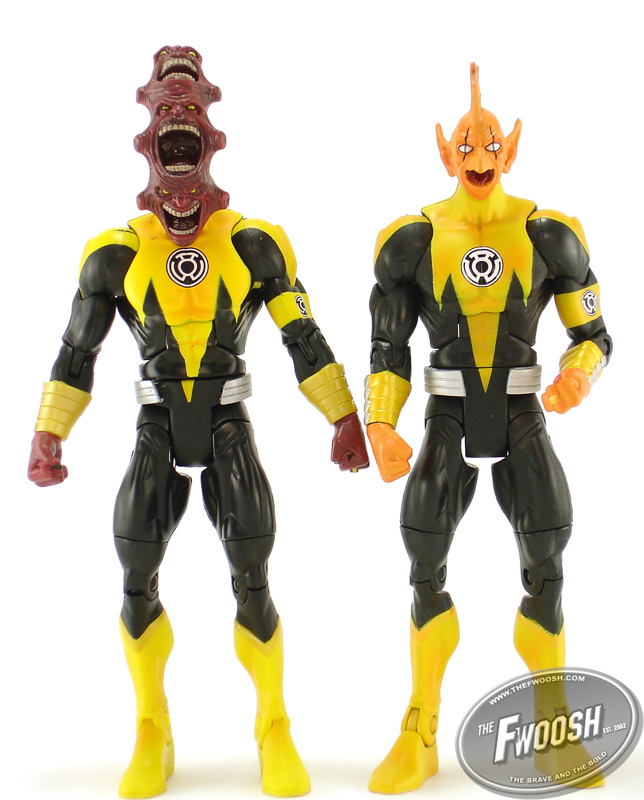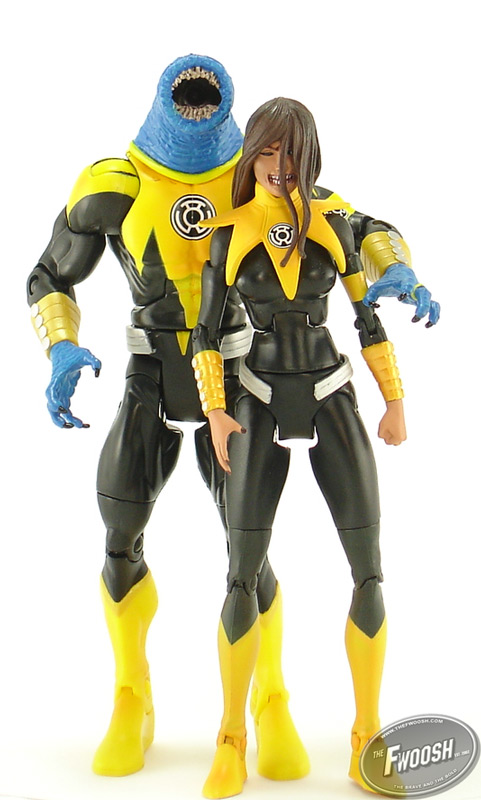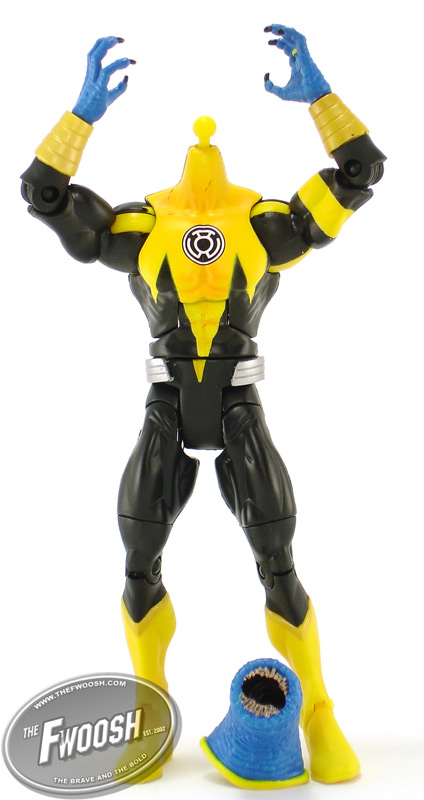 MANHUNTER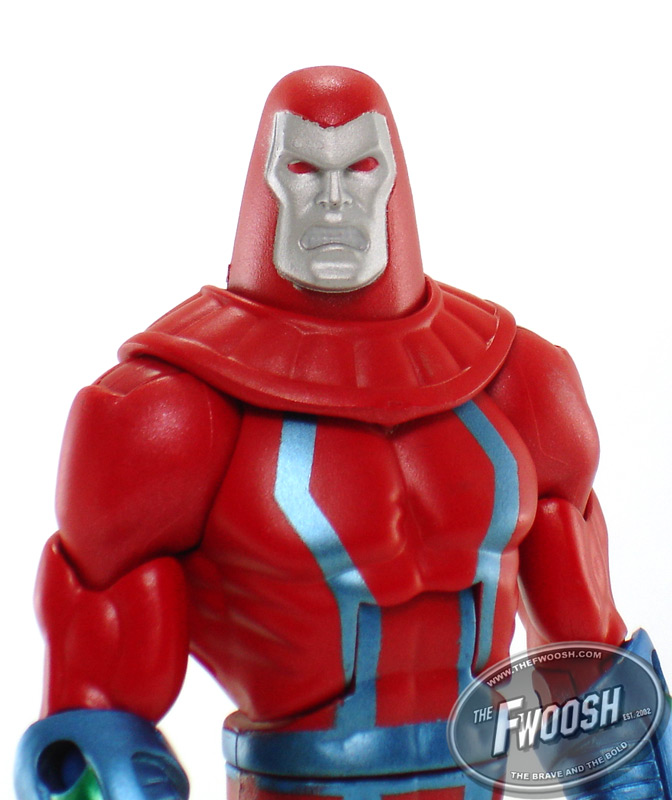 Anyone here an army builder? Yeah, you going to need a ton of these guys. The failed robots of the Guardians, this figure is just ready to be a thorn in the side of all of your Color Corps. This is really the nod to the classic GL fans in the assortment and he is has lots of great detailing in his boots and gantlets. He does have some reuse in his chest, arms and legs but has the double knee scheme built in. As I said, he is very classic in appearance and I am glad they kept him at the size that he is instead of embiggening him like so many other comic villains over time. He does come with his big "box" Lantern as shown at SDCC, but the expandable staff weapon did not make the cut. I am going to need about 4 or 5 of these babies because "No one escapes the Manhunters!"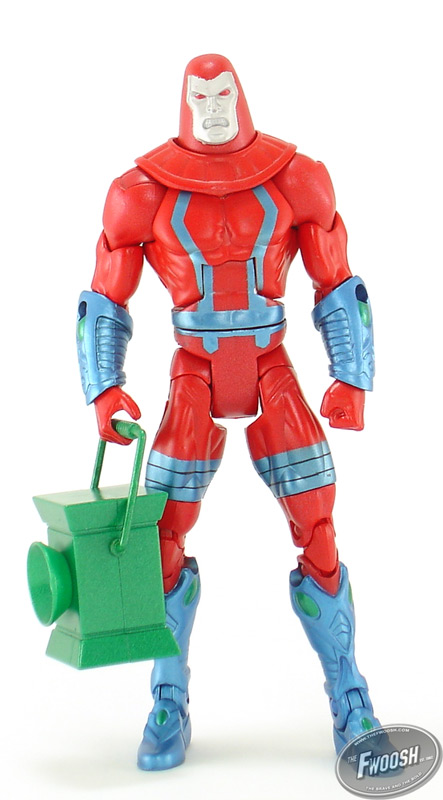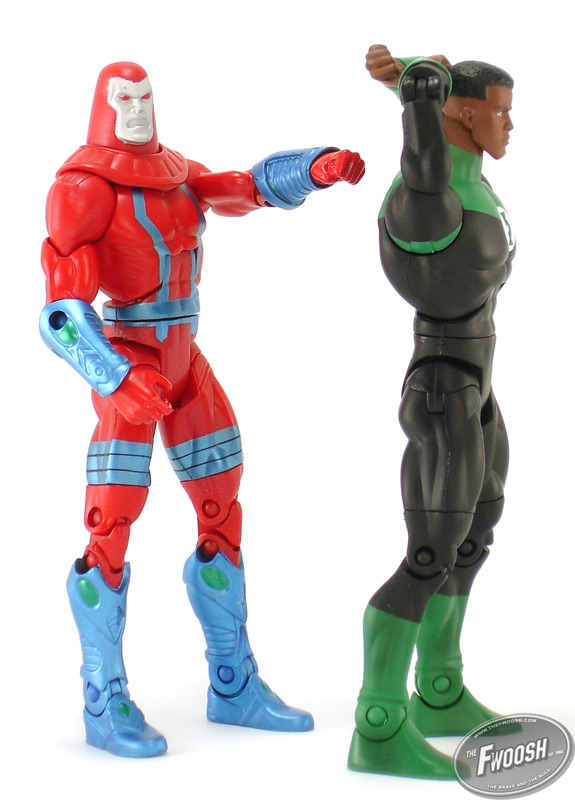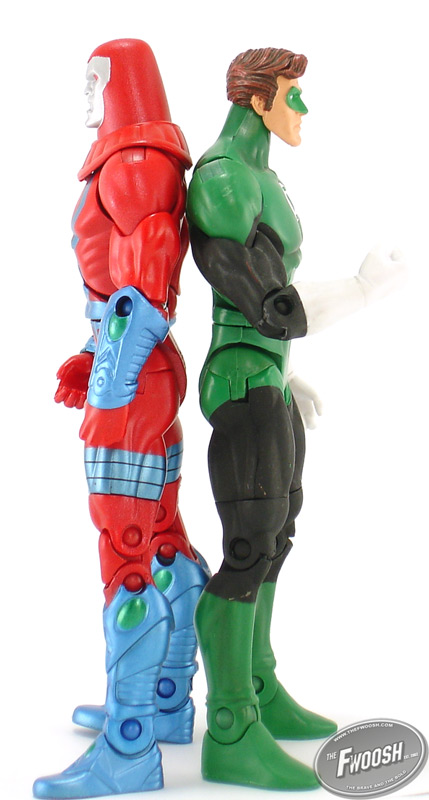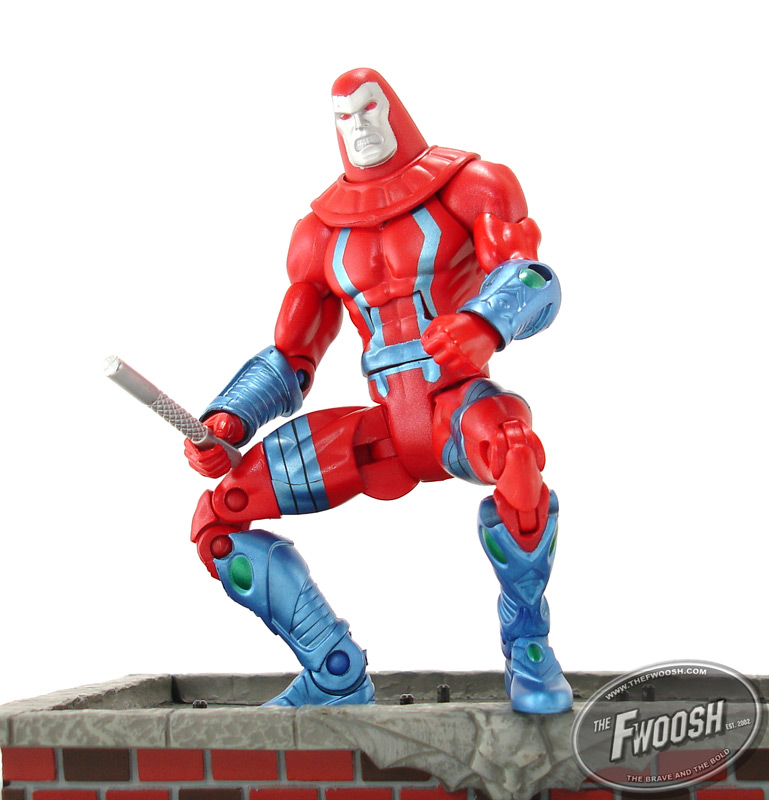 ARKILLO
Even if, for some reason, you only want some or even a few of the figures in this wave, you are going to buy them all. Indeed, you will; because Arkillo is incredible. The drill sergeant of the Sinestro Corps is appropriately built off of the Kilowog body and he is rightly huge. There is not much more I can say that the pictures do not tell better. While Black Hand is my favorite standard figure of the series, Arkillo beats all. And he will be beating all that is not Yellow (even some that do). Arkillo is the perfect C&C to kick off the GLC line, and followed up by Stel, I can only hope that Warth will be along too. Woo!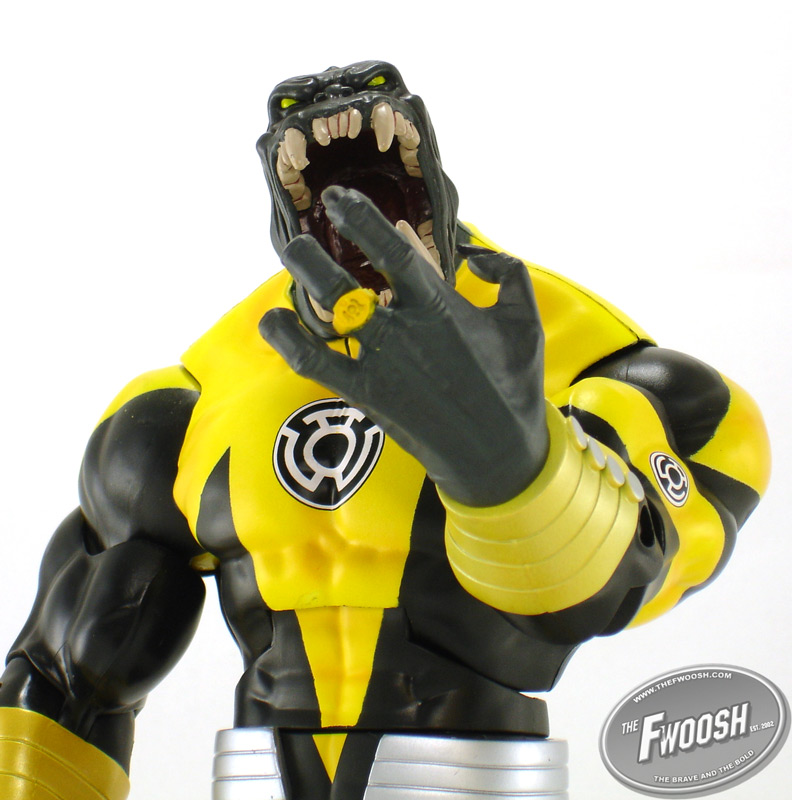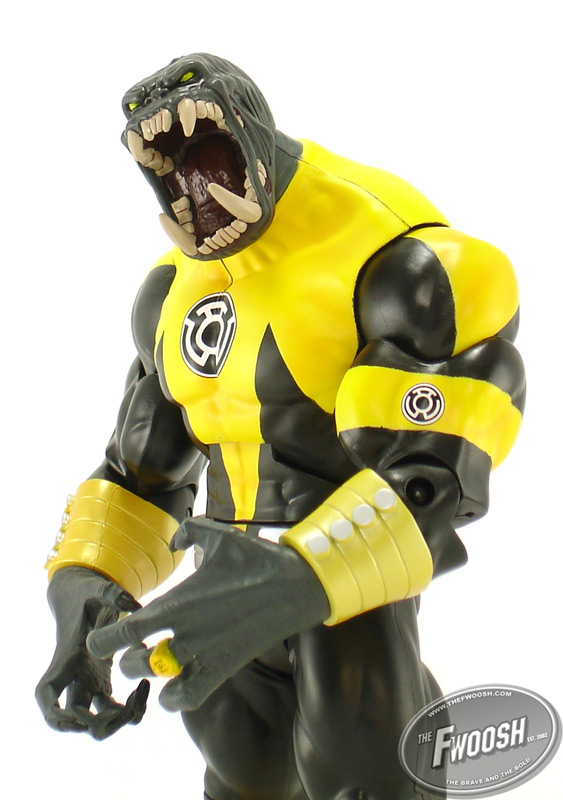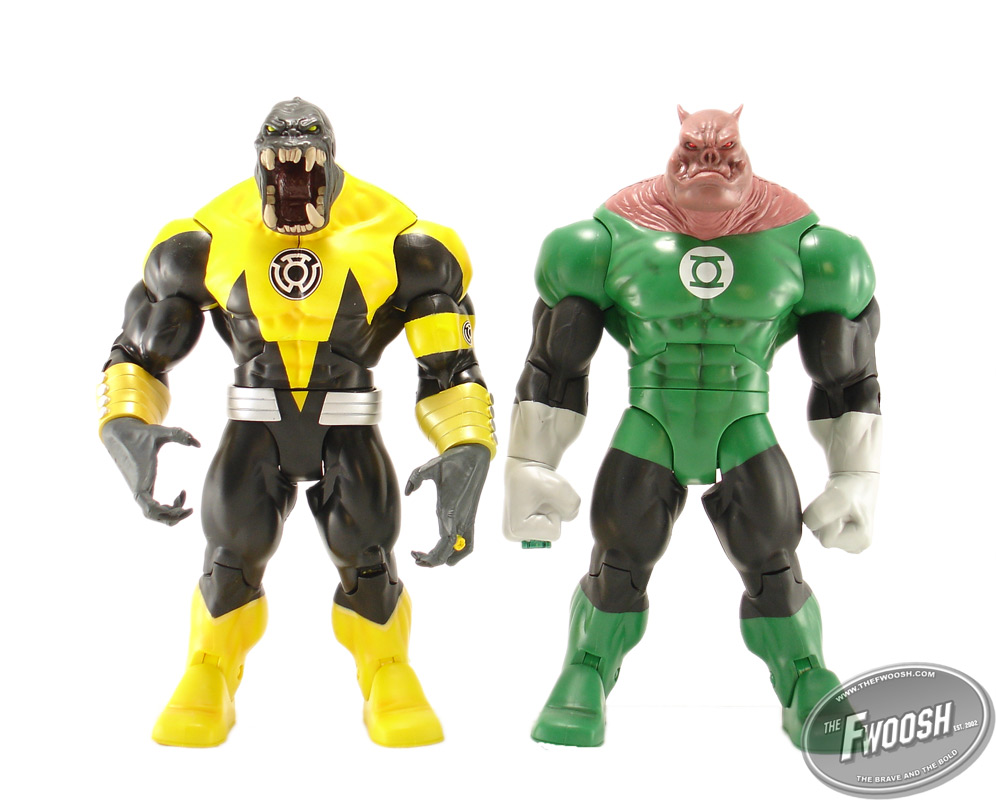 As a final point, I will say that each figure comes with a pair of 3D glasses in GL style to play the 3D Lantern game online, I have not yet checked it out, but I betcha these glasses turn up a lot in the 2011 Mattel offerings.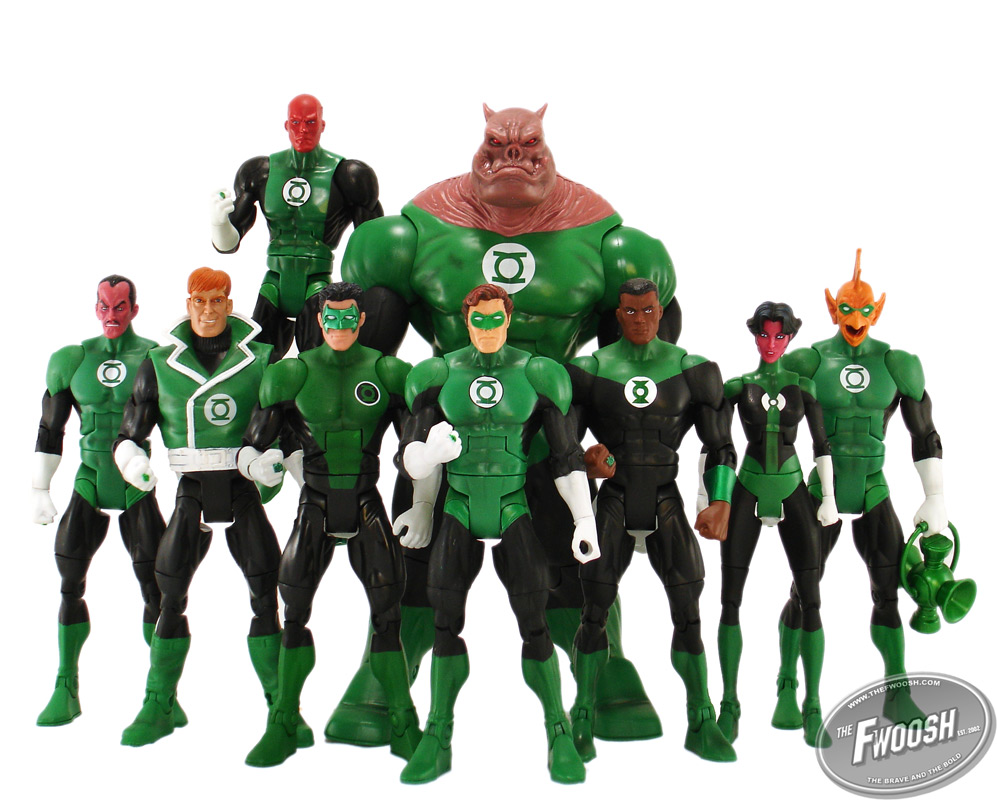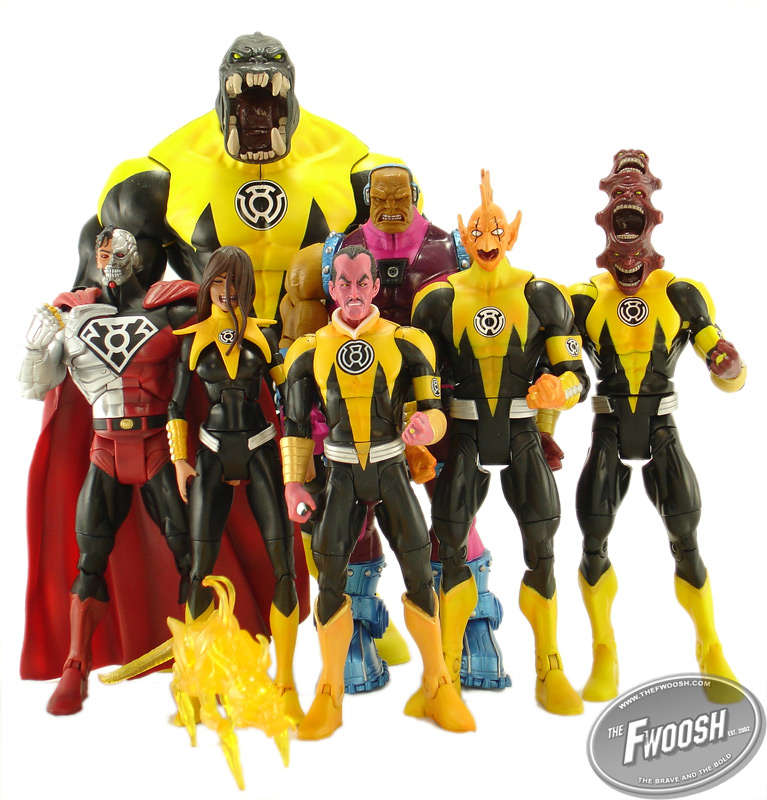 I am positively pleased with this first series of GL Classics and I cannot wait for series 2. As comic fans we will be getting our due in a movie year and the Corps are going to really fill out in the coming year. Again, I really hope that we will get a chance at Blue, Indigo and especially Orange too. Make so, Mattel. In the meantime, be on the lookout for these babies, they look to be hitting soon and they are a ton of fun. Thanks for tuning in!
Additional Links
About Post Author